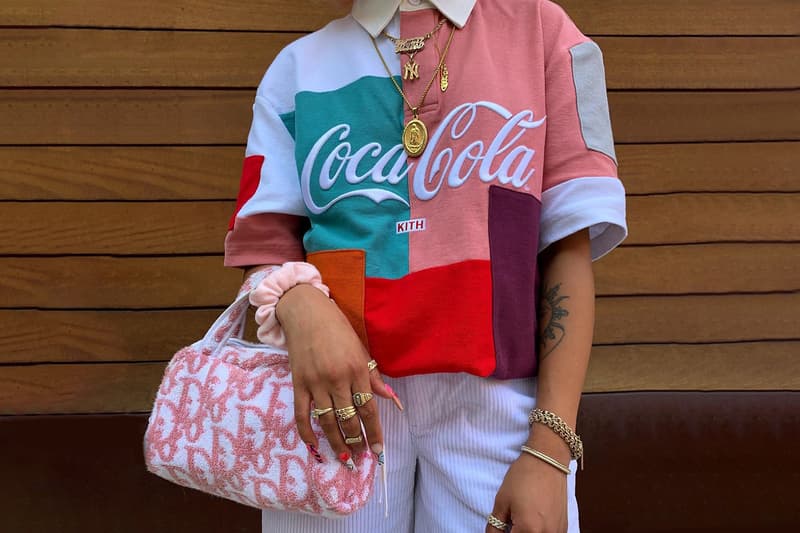 What Exactly Is the VSCO Girl Trend?
Here's everything you need to know.
If you haven't been keeping up with the latest VSCO girl trend that's been spiraling all over Instagram, we've gathered everything there is to know about this new style craze. According to Urban Dictionary, a VSCO girl can be defined as:
"The Tumblr girls of 2019, you'll probably catch them wearing a scrunchie, tube top, puka shell necklace, white vans or Birkenstocks and don't forget the Hydro Flask to finish off the look."
The root "VSCO" of the term originates from the app which launched in 2011 – a year after Instagram made its debut. The photo-editing app allows users to create and apply filters on their photos which some later upload onto other forms of social media.
This year, influencers and other users started to dub a certain style which eventually ended up being "VSCO girl." The trend went viral on platforms like YouTube, Twitter, Instagram, and TikTok where people showcase their own interpretation of what it means to be a VSCO girl. Typically, the aesthetic includes items like scrunchies, a Brandy Melville top, Hydro Flasks, Starbucks cups, puka shell necklaces, Birkenstocks and occasionally a disposable or polaroid camera.
Every trend has an origin and at the beginning of this year, Youtuber Greer Jones uploaded the first-ever video on how to become a VSCO girl which got over 179,400 views in six months. According to fellow Youtuber Emma Marie DeLucio, the trend started to make its way to more popular creators like Emma Chamberlain and Hannah Meloche who started making videos about the style. Eventually, the hashtag #vscogirl made its way to Instagram and is now used in over 1.2 million posts worldwide.
On TikTok, memes like "Here's the motherf***ing tea" and "Save the turtles" represent the VSCO girl look, including the viral "And I oop" meme by TikTok user koobydoobydoobydoo who received more than 12 million likes on the platform.
Let us know what you think of 2019's version of the Tumblr girl and how you would style this look. In other news, check out the best street style and beauty looks seen at the 2019 Afropunk Festival.
me: ?
vsco girls: pic.twitter.com/7xIMCQyDyX

— elle ?? (@ifuthinkabtme) 10 August 2019
Share this article