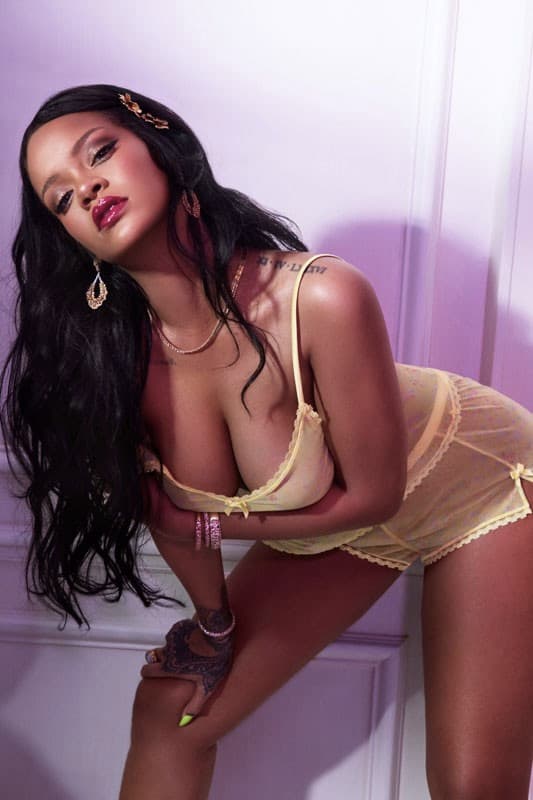 UPDATE: Rihanna Officially Confirms the Launch of Fenty Skin
"Skincare, it's the truth. It either works or it doesn't. There's nowhere to hide."
Beauty
UPDATE: Rihanna Officially Confirms the Launch of Fenty Skin
"Skincare, it's the truth. It either works or it doesn't. There's nowhere to hide."
UPDATE (April 6, 2020): Almost exactly a year ago, Rihanna registered a trademark for "Fenty Skin." In her latest interview with British Vogue for its May 2020 issue, the beauty mogul and singer officially confirmed that her skincare line will be dropping soon. "Skincare, it's the truth. It either works or it doesn't. There's nowhere to hide," she explains to the publication.
According to Page Six, the filing covered skincare, body care, personal care products and accessories, so stay tuned while we wait for more information to surface. In related news, Fenty Beauty's "Cheeks Out" Cream Blush and Bronzer collection is releasing soon.
---
ORIGINAL STORY (April 12, 2019): There's no doubt that Rihanna single-handedly changed the beauty industry when she debuted Fenty Beauty. The inclusive label has brought a never-before-seen shade range in both foundation and concealer products, as well as innovative formulas, glowing highlighters and a handful of must-have palettes. Now, it looks like Rihanna is about to embark on a new project, filing a trademark for "Fenty Skin."
According to Page Six, "Fenty Skin" has been officially listed as a trademark on March 25 – less than one month ago. Fans have been speculating since 2017 that a Fenty skincare line was in the works after finding products registered under "House of Fenty," but no official products have been revealed.
What we know so far is that there are a handful of specific trademarks filed under the new "Fenty Skin" label, which includes "medicated and non-medicated skincare, soap, body care and personal care products (excluding color cosmetics, perfume and other fragrance-only products), and released accessories such as kits, tools and applicators." It remains to see what we can expect from the range, but we're sure that with Rihanna behind it, it will be nothing but a success.
The trademark for "Fenty Skin" has just been approved, and according to Page Six, it still has to be viewed and signed by an attorney which can take up to three months. Make sure to watch this space as any more news surface.