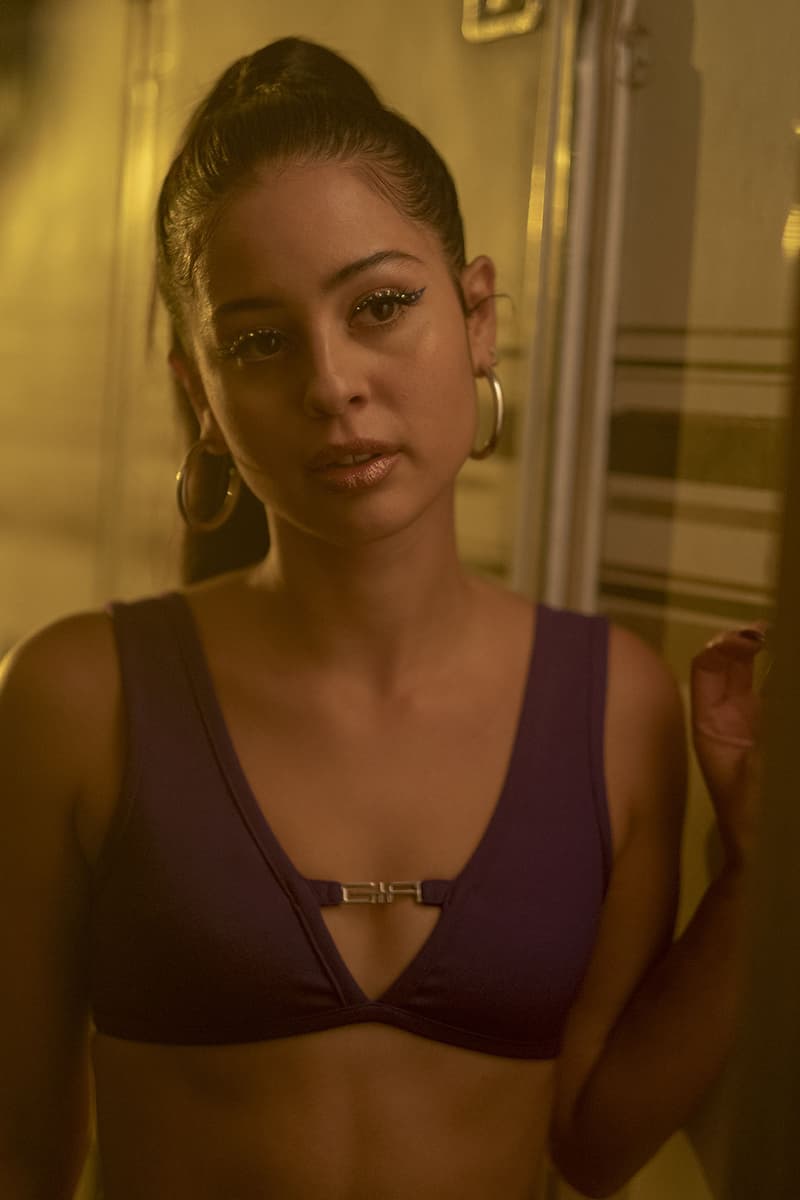 5 Things You Didn't Know About Alexa Demie, Maddy from 'Euphoria'
Did you know she was also a singer and designer?
Film & TV
5 Things You Didn't Know About Alexa Demie, Maddy from 'Euphoria'
Did you know she was also a singer and designer?
This summer has been filled with buzzy television shows like Stranger Things 3, 13 Reasons Why (which just released its third season on the streaming service), and Euphoria. If you watched the fan-favorite HBO show, you've probably fallen in love with its characters, from Rue (Zendaya) and Jules (Hunter Schafer), to Kat (Barbie Ferreira) and Maddy (Alexa Demie).
Along with other members of the show, Maddy Perez has become a beauty and fashion icon to fans with her glittery, studded eye makeup and sporty style. A symbol of a victim of physical and mental abuse, the character addresses a major issue that resonates with many women today.
The actress behind the glamorous yet gloomy high schooler is breakout star Alexa Demie, who hails from California. A style guru as spotted on Instagram, Demie is no ordinary actress – scroll down below to learn more about the star, from her career to what she was up to during the premiere of Euphoria.
While you're here, here are movies and shows to watch if you're obsessed with the cast of the HBO show.
1. Alexa is a designer.
In an interview with V Magazine, Demie mentioned that she launched her own eyewear line in high school, which has been featured in Vogue Korea and worn by A-list stars including Jennifer Lopez. She also created a costume for one of Nicki Minaj's first music videos, and was actually headed to New York to study fashion before she started to book acting roles.
2. She's also a singer.
On top of working as a designer, Demie is also a singer-songwriter – she released her first single "Girl Like Me" in 2017. She told W Magazine in an interview that just before landing a role on Euphoria, she was close from taking a break from acting to pursue music.
3. Maddy isn't her first controversial teen role – she starred in Jonah Hill's directorial debut, Mid90s.
Before playing Maddy, Demie starred in Jonah Hill's Mid90s as a high schooler named Estee. The film faced controversy due to a very uncomfortable scene showing Estee hooking up with Stevie, a 13 year-old skater. Although not completely the same, Maddy in Euphoria struggles from a toxic and abusive relationship with Nate, played by Jacob Elordi.
4. She left the U.S. when Euphoria premiered.

In an interview with Vogue Australia, Demie mentioned she took a phone-free holiday to Tulum, Mexico when the HBO show premiered. Although she purposely booked a hotel without a television, she couldn't resist the temptation and checked Twitter for reactions of the show. "We were trending number three worldwide and number one in the US. It was too much not to look," she said.
Share this article