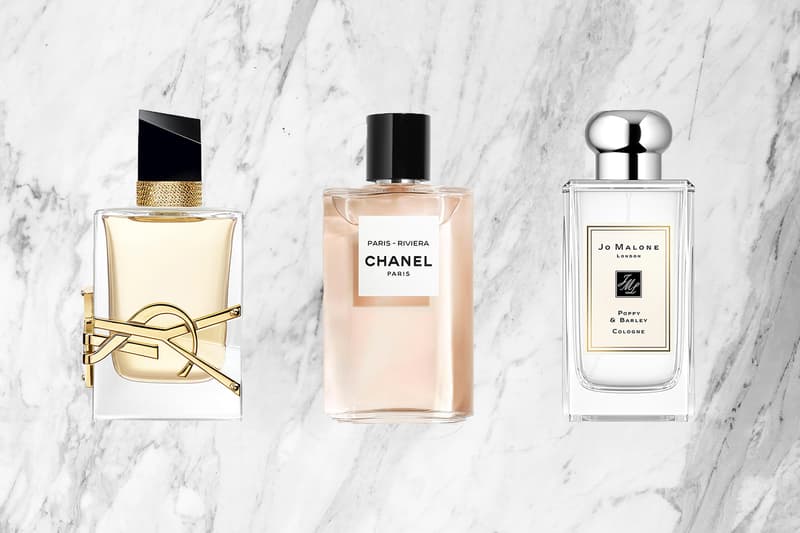 Beauty
How to Choose the Perfect Scent for Your Skin Type
Your choice of fragrance is much more personal than you think.
How to Choose the Perfect Scent for Your Skin Type
Your choice of fragrance is much more personal than you think.
When it comes to fragrance, trends come and go on a seasonal basis in the same way as hair, makeup and fashion. If you were looking forward to piling on warm, woolly layers and smothering your wrists in a smoky oud scent this fall, you might be disappointed to learn that the fragrance world has taken a lighter approach.
While Chanel's Paris-Riviera Eau de Toilette is keeping the post-summer vibes alive with a celebration of Sicilian orange and neroli, Jo Malone London's new Poppy and Barley Cologne and Bottega Veneta's Illusione For Her Eau de Parfum are offering up a fruity take on Autumn with a concoction of blackcurrant and light floral notes. For a more heady feel, look to Tom Ford's musky Métallique Fragrance and Yves Saint Laurent's beautifully constructed Libre Eau de Parfum Spray.
We might not be able to physically smell the scents from their description, but most of us have some idea of which notes we do and don't like. For some, this year's infatuation with sandalwood has been an olfactory feast, while others might let out a sigh of relief that the endless array of sickly vanilla scents could be on their way out this fall. Fragrance has always been a notoriously personal purchase – mostly because we don't share the same taste, but also because every single note smells different on other people.
Science has proved as much. A 2006 study by Stirling University in the UK found that many of us are drawn to fragrances that complement our natural body odor. Lisa Hipgrave, UK Director of The International Fragrance Association says:
"Everybody has a unique smell, which we believe is linked to their immune system, this is further modified by where we live geographically and what we eat. This suggests that the choice of a fragrance is influenced not only by the properties of the fragrance itself but also by how it will interact with that person's underlying odor."
So, how can you refine your nose and find the perfect scent for your skin? "I think it is always good to play to your skin-type strengths with fragrance," says Michael Donovan, fragrance expert and Owner of Roullier White Independent Perfumery. "For example, oily skin types can make delicate notes really pop and smell extraordinary, so fruity notes are worth exploring."
SCENTS FOR OILY SKIN
That said, Donovan recommends giving very sweet notes a wide berth as these can become cloying and sickly. Bottega Veneta and Jo Malone London's latest offerings are an obvious place to start for those with oilier skin. It's also worth sniffing out Heretic's Dirty Lemon Eau de Parfum with its tart blend of lemon, lime, juniper and bergamot. If you hate the idea of forgoing sweet notes altogether, seek out The Actress by St Giles which offers just a hint of sweetness when it dries down with its combination of vanilla custard intertwined with patchouli, musk and zesty lemon.
SCENTS FOR DRY SKIN
"If you have dry skin, I would recommend rich, woody and spicy notes as they will linger hours after spritzing," advises Jo Malone CBE, who has created a pitch-perfect example with Jo Loves' Pink Vetiver with notes of pink crushed peppercorns, cardamom and cumin. Byredo's Bal d'Afrique is an iconic spicy scent that shouldn't be ignored by those with drier skin and if you would prefer something a little less well known, look to Majan's MH Eau de Parfum – its blend of saffron, clove and patchouli is something to behold.
However, if your skin is in a constant cycle of flux or all of this seems like too much effort, Fragrance and Lifestyle Expert for Jo Malone London, Emma South has a very simple tried and tested trick to help you find your perfect perfume: "spritz the scent onto your skin, leave it to settle and revisit for a sniff as objectively as possible. It's also worth seeking the opinion of someone you trust."
While you are here, check out 10 of our favorite unisex fragrance labels.