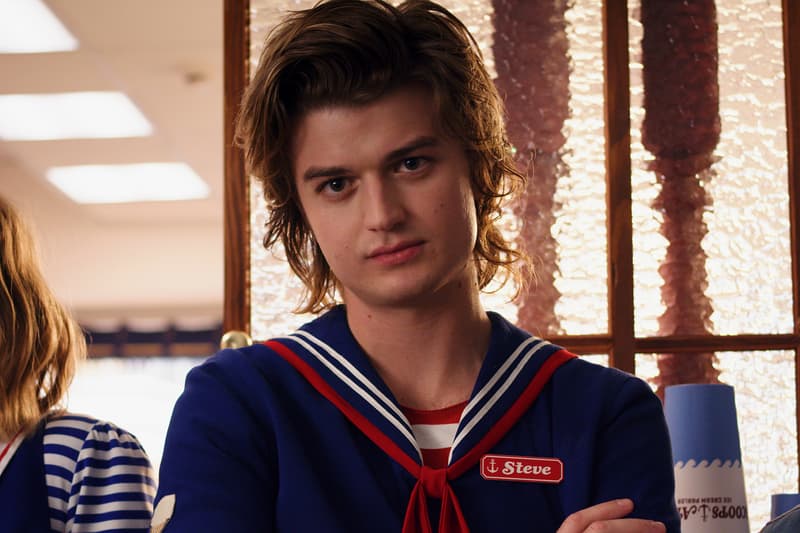 Film & TV
Here's How the Internet Is Reacting to 'Stranger Things' Star Joe Keery's New Haircut
Say goodbye to Steve's luscious locks.
Here's How the Internet Is Reacting to 'Stranger Things' Star Joe Keery's New Haircut
Say goodbye to Steve's luscious locks.
Last week, Joe Keery attended the Chanel Dinner celebrating Gabrielle Chanel Essence. The Stranger Things star showed up in a matching grey suit along with a completely new haircut which took some fans by surprise. Keery seemed to have ditched his signature groomed updo and opted for a bowl cut with bangs. This drastic change may relate to his upcoming role in No Activity or the actor just really wanted to try something new.
Of course, the Internet wasn't going to let this one go easy. Fans took to Twitter to express their thoughts and opinions on Keery's new look which you can read down below.
In other entertainment news, Kylie Jenner has made her debut on Playboy Magazine.
I love joe keery but it had to be said pic.twitter.com/zf267Pifsu

— xoxo gothicc girl (@tired_and_dead) September 13, 2019
who is responsible for joe keery's haircut ? pic.twitter.com/N8iJdY16ND

— ? (@avengermemes) September 13, 2019
steve harrington would beat joe's ass for this pic.twitter.com/af1cjwRF7z

— beatrice (@valkyriexjane) September 13, 2019
i really thought people were overexaggerating about joe keery's hair…. pic.twitter.com/mfXsgBZIPu

— trashmouth ? (@asoiafgendry) September 13, 2019
joe keery stans going through it right now pic.twitter.com/uNRyxaEWEJ

— twenty twenty (@dayachalamet) September 13, 2019
therapist: joe keery with bangs can't hurt you
joe keery with bangs: pic.twitter.com/WTd3MJhoxx

— mindy yorkes (@gertschase) September 13, 2019
nobody:
joe keery: pic.twitter.com/tPZTUgOjMX

— rory (@hellororyg) September 14, 2019
✨in loving memory of joe keery ✨

he ain't dead but his hair is pic.twitter.com/r5f7s4TfjJ

— Mena (@awkmen) September 13, 2019
Share this article