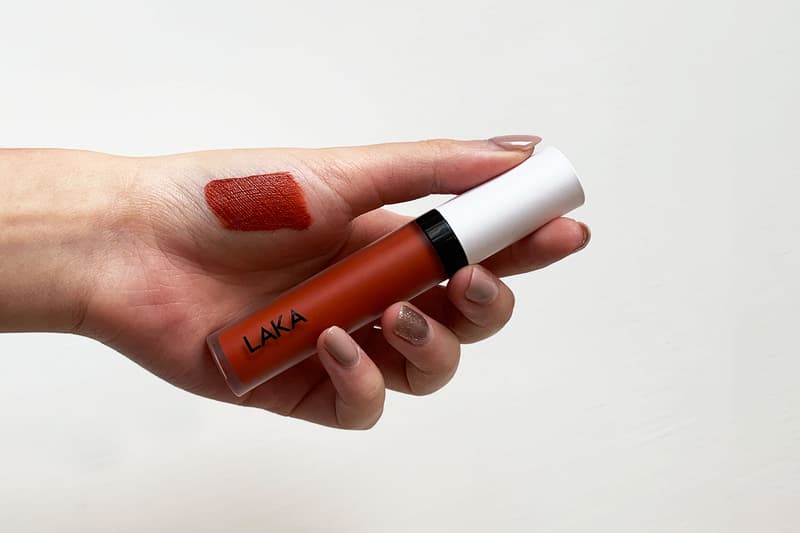 Beauty
5 New K-Beauty Brands to Shop When Traveling in Korea
Add to your shopping list for your next trip to the country.
5 New K-Beauty Brands to Shop When Traveling in Korea
Add to your shopping list for your next trip to the country.
With K-beauty taking the global industry by storm, the world has been paying attention to more Korean brands including innisfree and Dr.Jart+ which can now be found in global retailers like Sephora. In addition to these makeup and skincare giants, more independent lines are continually debuting to introduce new trends and styles. Focusing on inclusivity and creating products based on customers' needs, these emerging brands are exactly what you need to shop when visiting Korea.
Some of our editor-approved labels include the gender-neutral LAKA, lifestyle-focused skincare brand Round A'Round and recently-launched NAMING.. Scroll down below for an introduction to each brand, the key products to buy and where you can shop for them. Let us know in the comments which products you'll be copping on your next trip to Korea.
While you are here, check out some of the latest K-beauty skincare trends you need to know.
Dubbed the first-ever gender-neutral beauty brand in the country, all products by LAKA are made for both women and men. Known for its simple packaging and muted tones, the label's lip and blush products sport some of the most versatile shades much loved by makeup gurus.
Key products: Smooth Matte Lip Tint, Just Cheek, Just Eyeshadow
Where to buy: Available at LAKA's web store, and online and in-store at Olive Young.
Officially launched in March, 2019, NAMING. creates unconventional yet coveted shades for its blushes like purple and yellow. With minimalist packaging, the brand is also known for its matte lipsticks in hues ranging from bold red to muted pink ideal for the fall and winter seasons.
Key products: Playful Crème Blush, Smudge Semi-Matte Lipstick, Dazzling Eye Glitter
Where to buy: Available at NAMING.'s web store and CHICOR.
If you've ever scrolled through RAREKIND's Instagram feed, you'll probably have noticed that the brand's strength is in lip products. From matte to glossy finishes, these lipsticks are loved by K-pop stars including Mamamoo's Hwasa.
Key products: OverSmudge Lip Tint
Where to buy: Available at Aritaum's online and offline stores.
Unlike the other brands listed here, Round A'Round calls itself a "life cosmetics" label. It focuses on soothing skincare products made from natural ingredients like green tea. Apart from beauty, the brand also produces aesthetic home items like cactus-shaped diffusers.
Key products: Green Tea Cleansing Foam, Green Tea Cica Sun Lotion, Comfort Hydrating Water
Where to buy: Available at Olive Young.
Launched in 2019, hince focuses on products that enhance its customers' natural beauty to spread confidence and self-love. While it currently carries only two types of products – a lipstick and blusher — the brand's store is already frequented by K-beauty lovers, especially at its Seongsu atelier boasting Instagram-friendly interiors.
Key products: Mood Enhancer Sheer Lipstick, True Dimension Glow Cheek
Where to buy: Available at CHICOR and Lotte Duty Free Coex stores.
Share this article