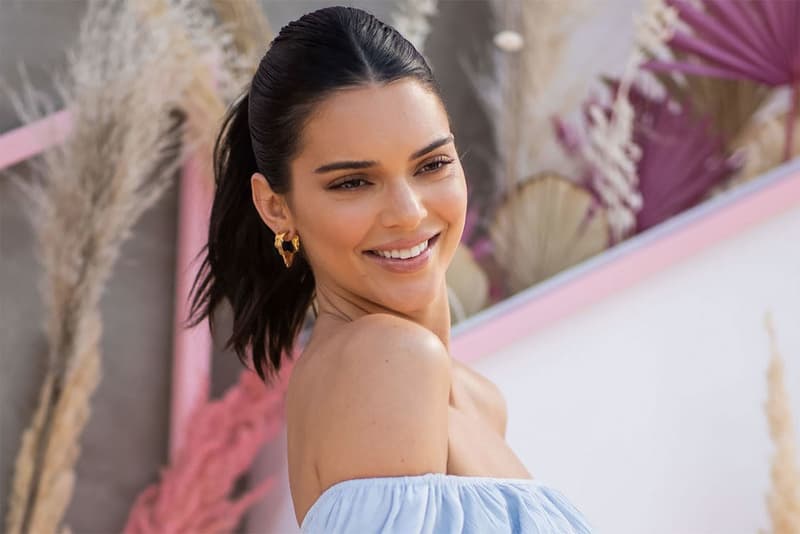 Culture
UPDATE: Kendall Jenner Settles Fyre Festival Lawsuit With $90,000 USD Payment
The model was sued by Fyre Media in 2019.
UPDATE: Kendall Jenner Settles Fyre Festival Lawsuit With $90,000 USD Payment
The model was sued by Fyre Media in 2019.
UPDATE (May 21, 2020): Kendall Jenner, one of many parties involved in Fyre Festival-related lawsuits, has agreed to pay $90,000 USD to Fyre Media after the now-bankrupt company sued her for failing to include legally mandated disclosures in her promotion of the disastrous festival.
Gregory Messer, the court-appointed liquidation trustee for Fyre Media, filed a complaint back in August 2019 stating that Jenner's Instagram post promoting Fyre Festival did not include "any indication that [she] was paid to promote the Festival pursuant to the guidelines of the Federal Trade Commission (FTC)," which require that social media users clearly disclose paid ads and endorsements. A report by The Fashion Law reveals that the model was paid $250,000 USD for her single Instagram post promoting the festival.
Messner also raised the complaint that Jenner "never informed the public that she either had no intention of attending the Festival, or that she ultimately determined not to attend the Festival."
Jenner has agreed to settle the case by returning $90,000 USD to Fyre Media. Emily Ratajkowski, sued for similar failure to abide by FTC guidelines, has also reportedly agreed to settle.
---
ORIGINAL STORY (September 2, 2019): Despite having already ended two years ago, the controversial Fyre Festival promoted by Billy McFarland and Ja Rule continues to surface with more fallouts. According to documents acquired by E! News, Kendall Jenner, Emily Ratajkowski and more celebrities are officially being sued for their role in promoting the infamous event.
Artists like Migos, Blink-182, Lil Yachty and Pusha T were also affected with complaints – which were filed this week in New York's U.S. Bankruptcy Court by the event's trustee, Gregory Messer. The trustee aims to recover money from "talent agencies, performers, vendors and other entities involved in the marketing and failed execution of Fyre Festival."
Reports claim that Jenner was paid $275,000 USD for a single Instagram post where Messer points out that it wasn't clear that she was being paid to promote the festival. According to the trustee, Jenner's post which referenced to her "G.O.O.D. Music Family," "intentionally led certain members of the public and ticket purchasers to believe" that Kanye West, founder of G.O.O.D. music label, would perform at Fyre Festival.
A separate lawsuit also states that DNA Model Management, which represents Ratajkowski, was paid $299,000 USD. Messer states that the model "made at least one" Instagram post to promote the festival, but didn't reveal if she was paid for the post or not.
The lawsuit allegedly claims that other celebrities like Migos, Lil Yachty and Rae Sremmurd, represented by International Creative Management, were paid $350,000 USD. Blink-182, represented by Creative Artists Agency, was paid $500,000 USD, while Pusha T, Desiigner and Tyga, represented by Nue Agency, were paid $730,000 USD.
The defendants' attorneys for this case have not yet released an official statement to the public, so stay tuned for further announcements.
In other entertainment news, Miley Cyrus and Liam Hemsworth are reportedly working on their divorce settlement.
Share this article