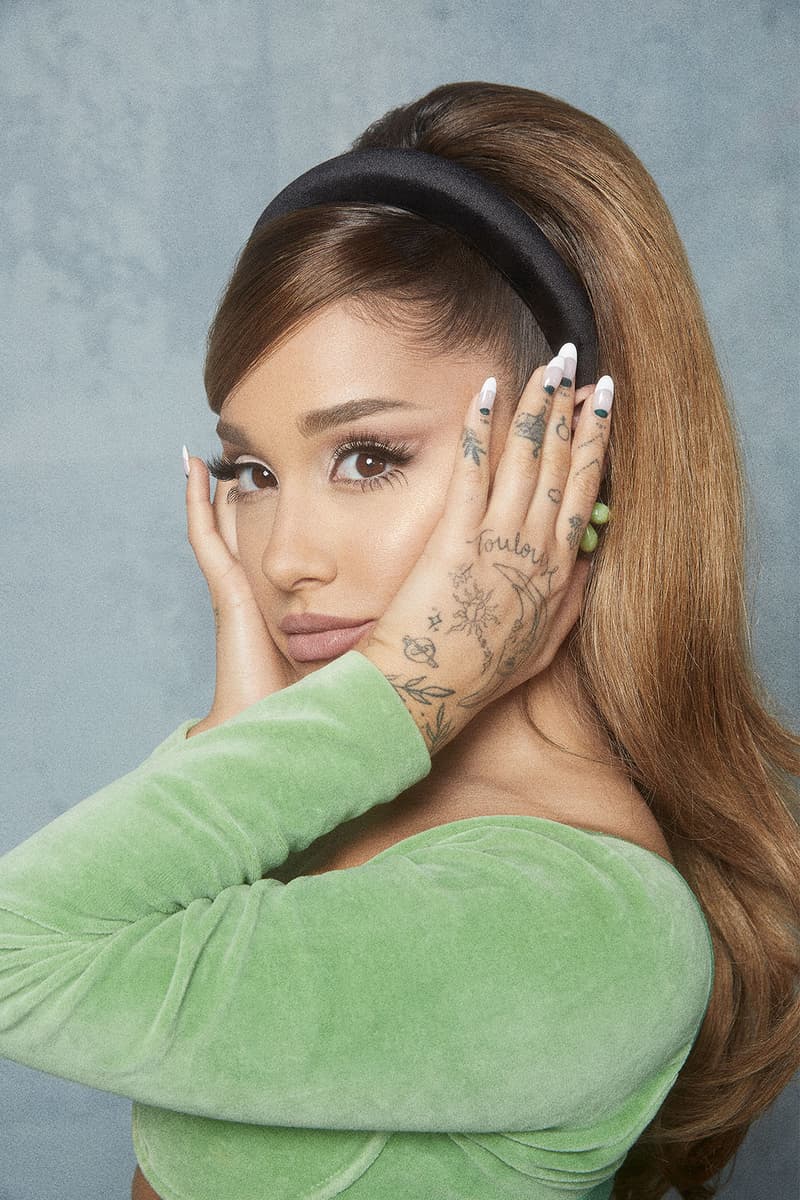 Best New Music of October: Ariana Grande, Megan Thee Stallion, Kali Uchis and More
From "positions" to "Don't Stop," add these tracks to your weekend playlist.
Music
Best New Music of October: Ariana Grande, Megan Thee Stallion, Kali Uchis and More
From "positions" to "Don't Stop," add these tracks to your weekend playlist.
As the end of 2020 slowly creeps up on us, musicians continue to roll out new tracks, albums and music videos for fans around the world to enjoy. This month, we saw Megan Thee Stallion dropping "Don't Stop" featuring Young Thug, while Celeste released "Hear My Voice" for the soundtrack of Netflix film, The Trial of the Chicago 7. Rising names like TikToker Lyn Lapid unveiled the official version of her viral track "Producer Man," while Emotional Oranges revealed '90s dance-inspired visuals for "All That." October has also brought us Ariana Grande's hotly anticipated sixth studio album positions, as well as K-pop act Refund Sisters' debut track "Don't Touch Me."
Scroll down to check out more of the best music releases of October.
Megan Thee Stallion – "Don't Stop" Ft. Young Thug
Following her smash hit "WAP" with Cardi B, Megan Thee Stallion returned earlier this month with a single titled "Don't Stop" featuring Young Thug. The music video accompanying the catchy beat is packed with familiar references, including Cheshire Cat from Alice in Wonderland and Tim Burton's 1990 film Edward Scissorhands.
Bri Steves – "Stick Up" Ft. Poundside Pop
Philadelphia emerging artist Bri Steves has tapped Poundside Pop for her single "Stick Up" ahead of her forthcoming debut EP. The music video sees the musician walking into a bodega and picking up cash. She is spotted in more local settings throughout the video, including a diner where she meets her collaborator.
Sevyn Streeter – "Kissez" Ft. Davido
Gearing up for her album Drunken Wordz x Sober Thoughtz, Sevyn Streeter has dropped a new track titled "Kissez" with Davido. In the sensual video, the musician is dressed in sparkly golden outfits and delivers love-filled lyrics: "Would you keep, my kisses on you?/Everywhere, let's break the rules/Would you keep, my kisses on you?/Keep it right, where they're supposed to be."
Celeste – "Hear My Voice"
Following her single "Little Runaway," Celeste has released "Hear My Voice" for The Trial of the Chicago 7, the Netflix movie that centers on a group of anti-war protestors. "Hear my voice/Hear my dreams/Let us make a world/In which I believe," the songstress sings on the track. The song is co-written by Daniel Pemberton, the composer behind the film scores of numerous titles including Ocean's 8 and Birds of Prey.
DAWN – "DAWNDIDIDAWN" Ft. Jessi
P NATION's DAWN has released "DAWNDIDIDAWN" as part of his mini album of the same title. In the accompanying music video, the artist raps and sings to a powerful beat, and delivers energetic choreography with a group of dancers. Midway through, Jessi enters the track with a catchy rap verse, referencing her own album NUNA, as well as DAWN's girlfriend and fellow musician HyunA.
Emotional Oranges with Channel Tres – "All That"
Teaming up with Channel Tres, Emotional Oranges has released "All That," a track filled with bouncy beats. The tune arrives ahead of the music group's forthcoming EP, Juicebox. Channeling influences from '90s dance music, the track is accompanied by an old school, orange-themed lyric video shot with a fisheye lens.
Lyn Lapid – "Producer Man"
Lyn Lapid, a Gen-Z artist who kicked off her career on TikTok, first unveiled "Producer Man" on the video-sharing platform where the song went viral. Almost a year since the track's original debut, the 18-year-old talent has finally released the official version of the song. On the track, she sings about an unnamed producer: "She was only seventeen/When producer man came offering that/All her dreams would come true."
Arlo Parks – "Green Eyes"
Arlo Parks has revealed her latest single "Green Eyes" alongside the announcement of her debut album Collapsed In Sunbeams. Focusing on self-discovery, acceptance and adolescence, the singer delivers lyrics written to help uplift those going through difficult times. The song arrives with a cinematic music video directed by Louis Bhose.
María Isabel – "Stuck In The Sky"
Following "Distance," Dominican singer-songwriter María Isabel has recently dropped her EP Stuck In The Sky. The record is filled with tunes that were produced during quarantine and features the single, "The 1." The "Stuck In The Sky" music video sees the songstress sitting in a room with butterflies, as she sings: "Falling so easy when you're in my reach/My heart sinks when we're stuck in the sky/Not mine to keep, in love with memories/My heart breaks while we're stuck in the sky."
Bktherula – Nirvana
Following her 2019 breakout single "Tweakin' Together," Bktherula has revealed an 11-track mixtape titled Nirvana. From "okok/depressing" to "More," the project is packed with the rapper's never-before-seen tracks. In "ILOVEUBACK<3," the artist touches on dreamy romance that comes with a mix of emotions, including happiness and the fear of commitment.
Kali Uchis & Jhay Cortez – "La Luz"
Kali Uchis has unveiled a vibrant, '00s-inspired music video for "La Luz," in which she is seen driving through the clouds. Lifted off the artist's first Spanish-language LP, the track is completed in collaboration with Latin trap artist Jhay Cortez.
Refund Sisters – "Don't Touch Me"
Following much anticipation, project K-pop group Refund Sisters has finally debuted their track "Don't Touch Me." With behind-the-scenes clips revealed on Korean reality show Hangout With Yoo, the visuals revisit some of Uhm Junghwa (aka Manok)'s iconic style moments back in the day, including a pink, three-meter-tall dress and bob hair for her 1998 track "Poison." Elsewhere, Lee Hyori (aka Cheonok) dons a two-toned hairstyle, while Jessi and Hwasa show off their powerful vocals.
Ariana Grande – positions
Following a series of teasers and the release of the single "positions," Ariana Grande has finally dropped her sixth studio album. In the music video for the title track, the singer is portrayed as President, as she runs between press conferences and meetings, and signing documents at the Oval Office. In addition to the lead single, Grande has also dropped 13 other tracks for her album, including collaborations with The Weeknd, Ty Dolla $ign and Doja Cat.