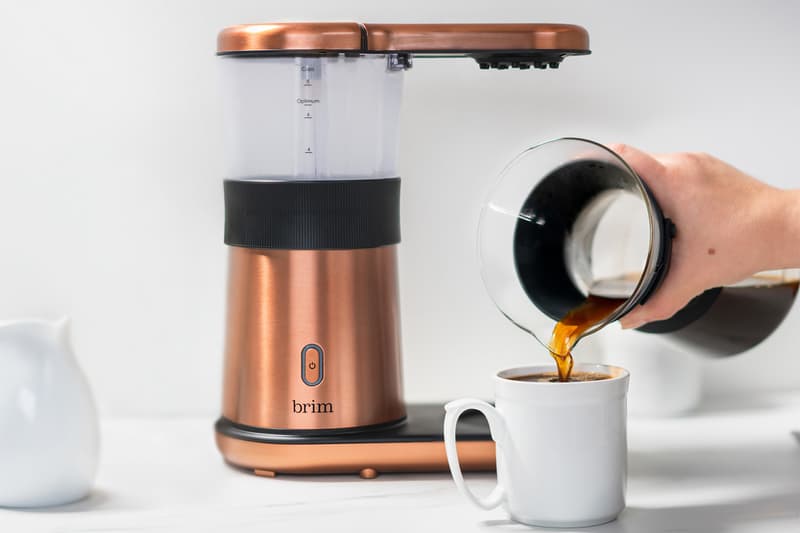 1 of 2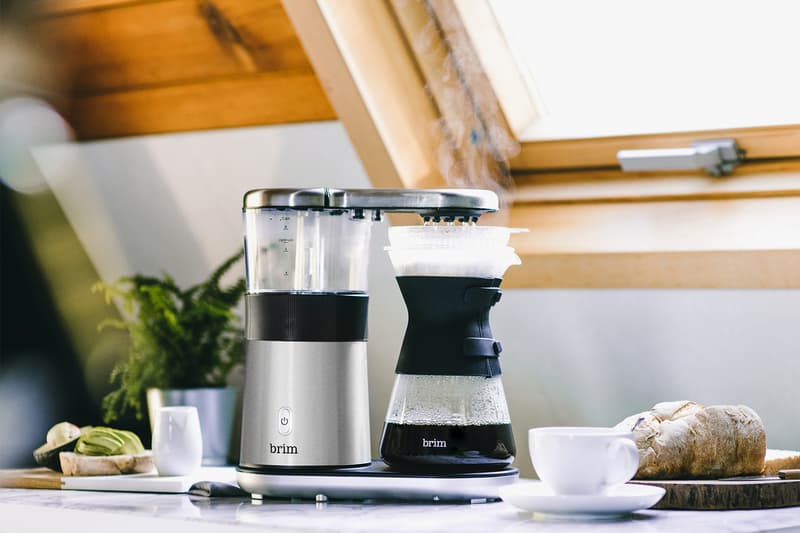 2 of 2
Home
Kick Off Your Mornings With Brim's Sleek Pour Over Coffee Maker
A convenient addition to your kitchen.
Kick Off Your Mornings With Brim's Sleek Pour Over Coffee Maker
A convenient addition to your kitchen.
For those struggling to get through each morning without the perfect cup of Joe, look to Brim's eight-cup coffee maker for the ultimate pour-over. You can add this piece to your kitchen for a quick, effortless morning brew.
As its name suggests, the machine arriving in silver and copper iterations can offer up to eight cups of coffee at a time. Optimized for pour-overs, the thoughtfully-designed product ensures perfection by maintaining a consistent temperature of 80°C, along with a laser-etched permanent filter that allows an optimal water-to-coffee ratio. Additionally, the water seeps through a showerhead above the carafe for an even coffee bed saturation, resulting in a smooth flavor for each cup. All you'll have to do is add ground coffee to the filter and fill the machine with water.
Peep Brim's eight-cup pour-over coffee maker in the gallery above. The product retails for $179 USD via stockists like Amazon.
While you're here, check out some of the best viral coffee recipes to try.
Share this article