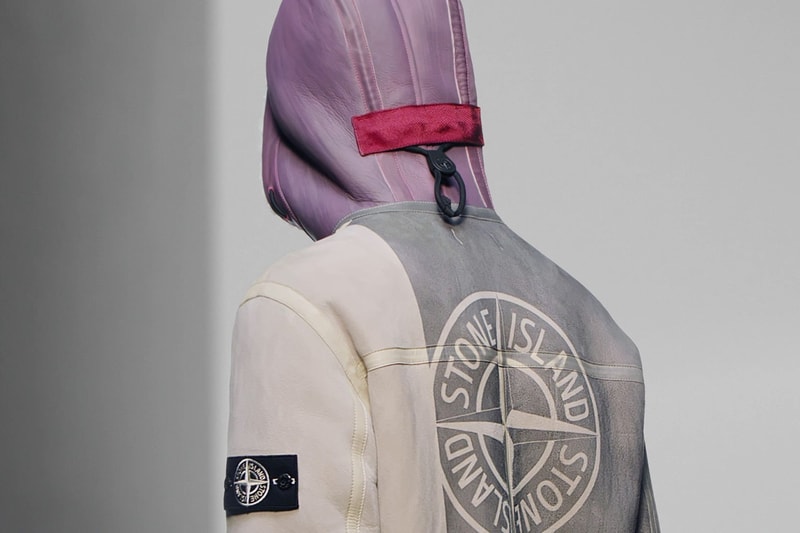 Moncler Acquires Stone Island
In a €1.15 billion EUR deal.
Moncler has just announced that it has acquired Stone Island, in what is reported to be a €1.15 billion EUR ($1.39 billion USD) sale. Moncler has acquired 100% of Stone Island's shares, all to be paid in cash to be incorporated into Moncler in development of the company's new vision of luxury.
Fostering a sense of belonging and community, Moncler is focusing on the diverse meanings and worlds of art, culture, music and sports. Together, the Italian names will be able to interpret luxury in their own way, continuing to evolve the cultural codes for new generations and reinforcing their position in the fashion industry.
Moncler will also be introducing Stone Island to its unique culture of sustainability, which has awarded the label the title of Industry Leader of the Textile, Apparel and Luxury Goods sector in the Dow Jones Sustainability Indices World and Europe for two years in a row. At the same time, Remo Ruffini, Chairman and CEO of Moncler S.p.A. and Carlo Rivetti, Chairman and CEO of Stone Island will continue to grow and respect the autonomy of accelerating the development of both companies.
See the comments from Remo Ruffini and Carlo Rivetti about the acquisition below.
Remo Ruffini

I have always worked to build a strong brand where uniqueness and closeness to the consumer have been the cornerstones of a development always beyond trends and conventions.

Sharing the same vision leads us today to joining forces with Stone Island to write our future together.

Led by an entrepreneur of high renown, Stone Island is a great success story, a company that has built an exceptionally strong relationship with its community, offering a highly distinctive product, as a result of unique technical skills and an absolute clarity in its positioning. It is a story of Italian excellence.

Moncler, together with Stone Island, will offer to new generations a new concept of luxury, far from the traditional stereotypes in which young people no longer recognize themselves. We believe in an open and engaged universe, which thrives on community, experiences and cultural exchanges, where communication is always interaction and where the aspirational goes beyond possession to become "being part of" and "belonging."

We're coming together – continues Remo Ruffini – at a challenging moment both for Italy and the world, when everything seems uncertain and unpredictable. But I believe it is precisely in these moments that we need new energy and new inspiration to build our tomorrow.

This is a union of two Italian brands with the same values, the same management rigor, the same passion for innovation, the same love for their people and the same desire for the future.

It's the celebration of the resilience of a country that no crisis can stop.

Carlo Rivetti

Remo and I have decided to combine forces and visions to meet together and with greater strength than ever the challenges we all face. We share the same roots, similar entrepreneurial journeys and the utmost respect for the profound values of our brands and our people. And we are Italians.

And so, begins a new chapter for Stone Island, the start of a journey that will help our brand to reach its full potential, while maintaining its strong brand identity and continuing to nurture its culture of research and experimentation.

Our headquarter in Ravarino will remain the beating heart of the brand and a center of excellence that will be further enhanced and my team and I will continue, in our current roles, to do what we have been doing with great passion for many years.

This is a partnership that represents a great opportunity for the continued development of both companies and which will help Stone Island accelerate its international growth thanks to Moncler's experience in both the physical and digital retail world.

This is also an opportunity to share and grow for all the people of Moncler and Stone Island with whose contribution we will continue to write, together, a story of ingenuity, creativity and professionalism to honor Italy in the wider world.
---
Share this article