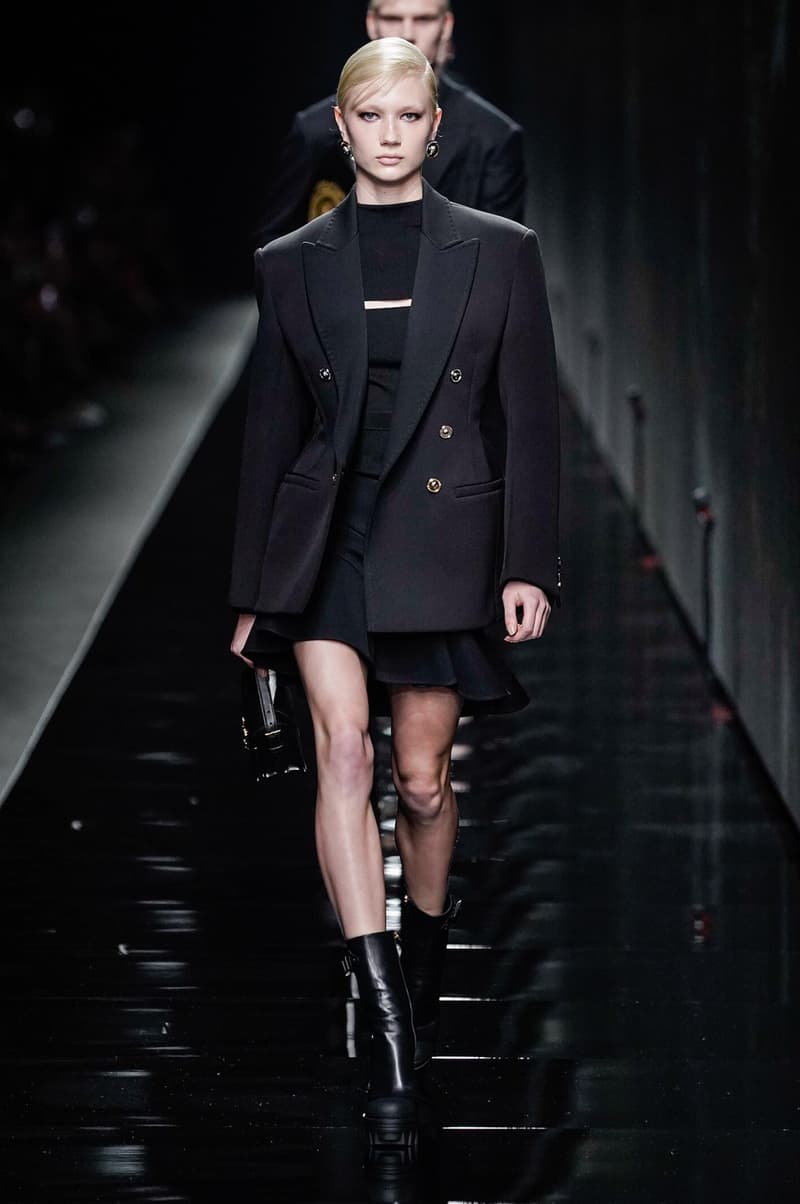 1 of 53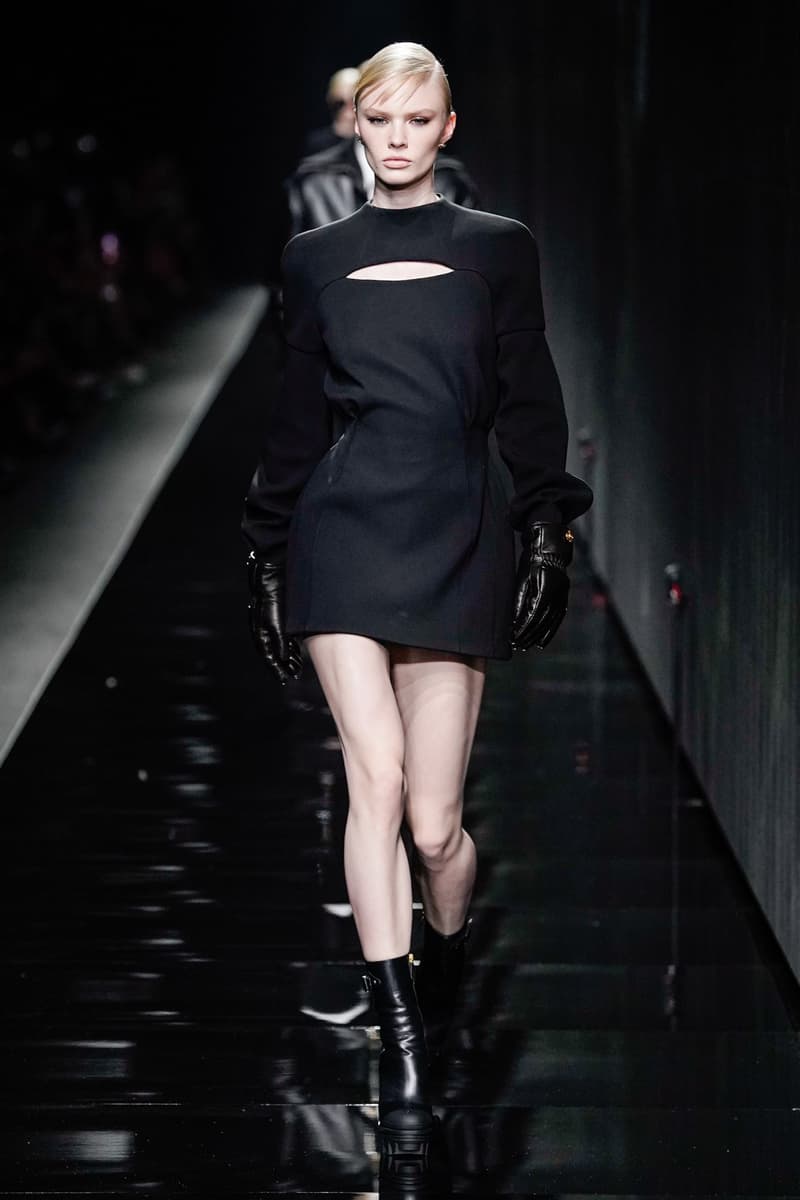 2 of 53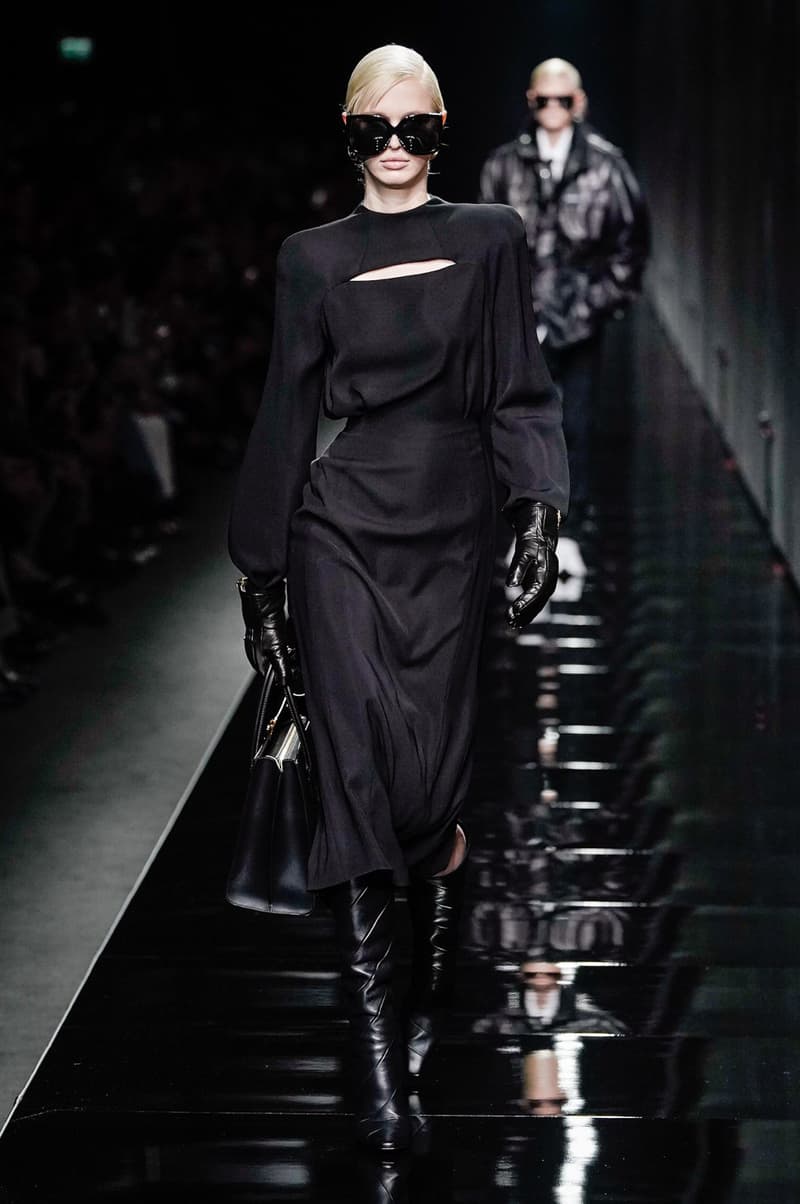 3 of 53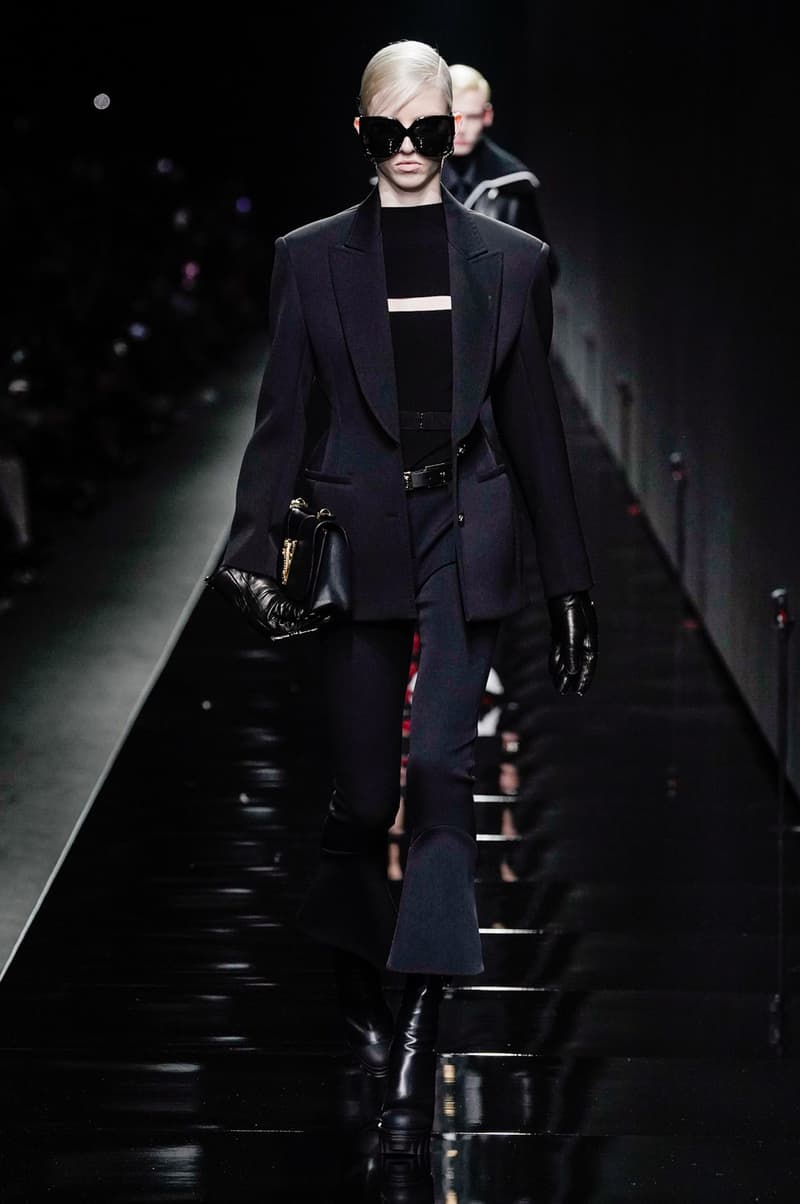 4 of 53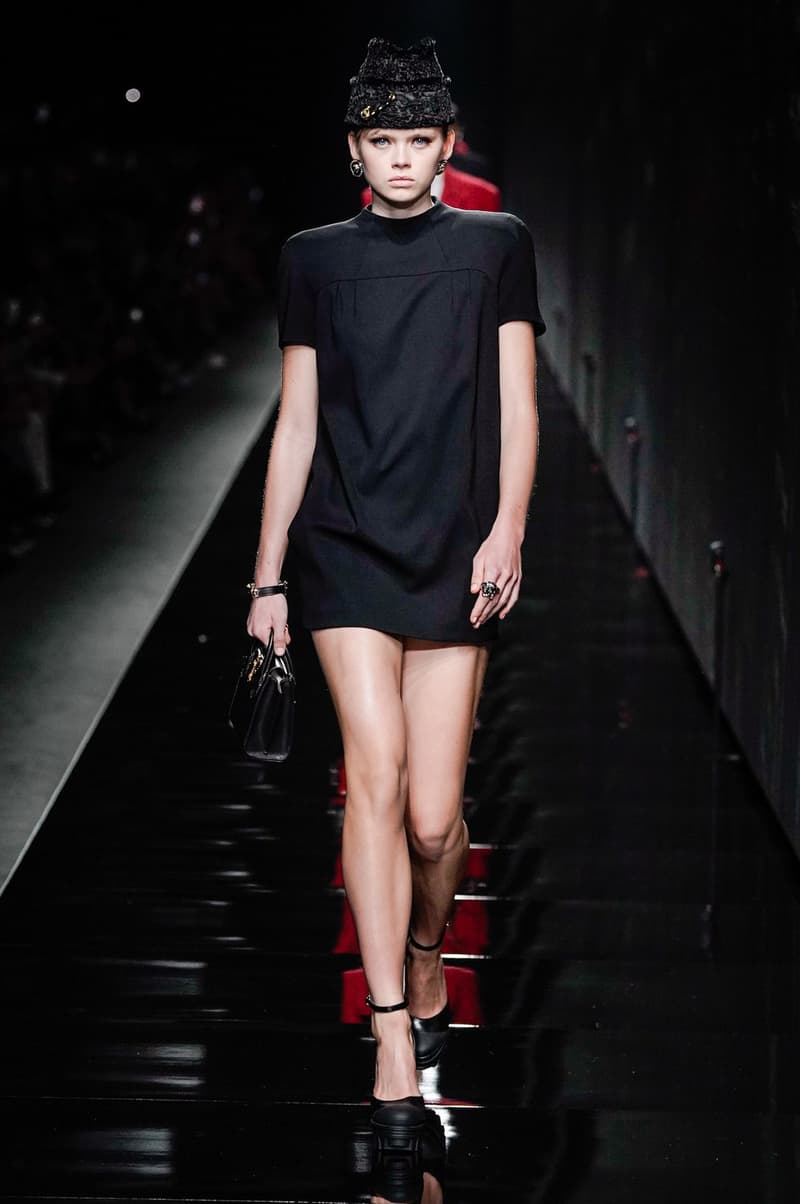 5 of 53
6 of 53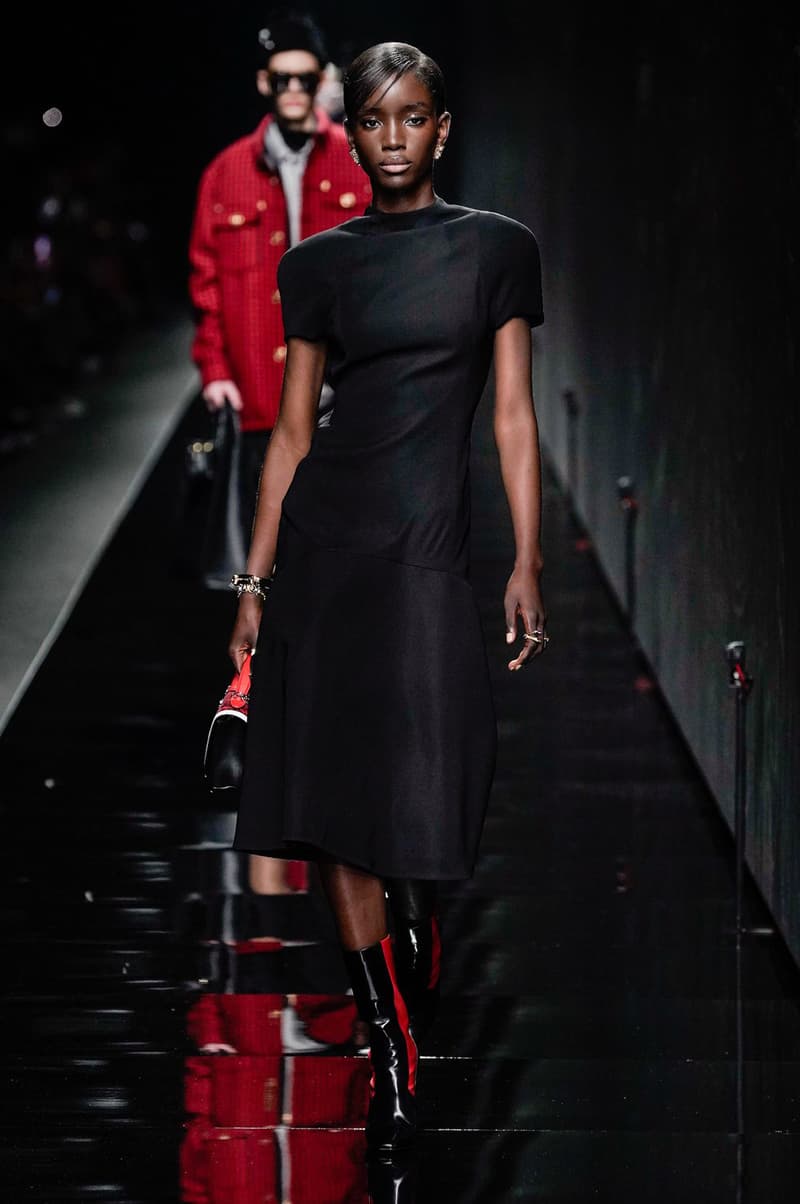 7 of 53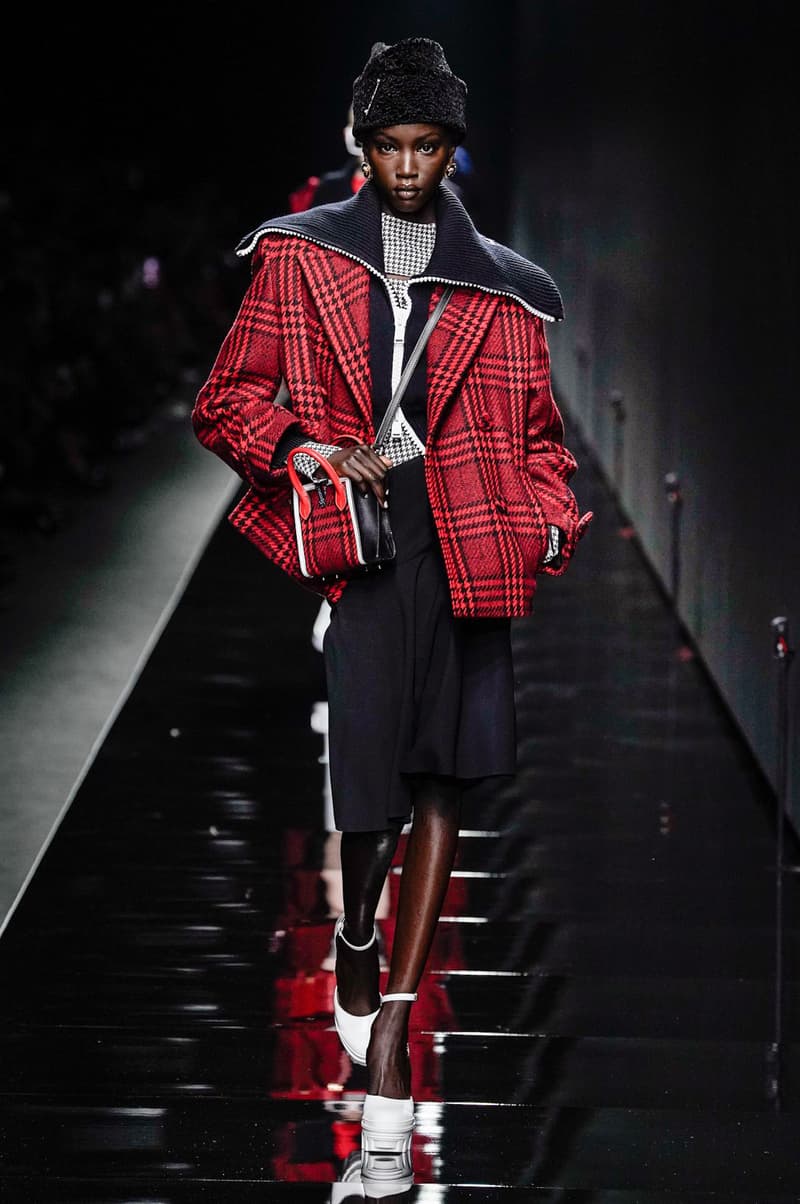 8 of 53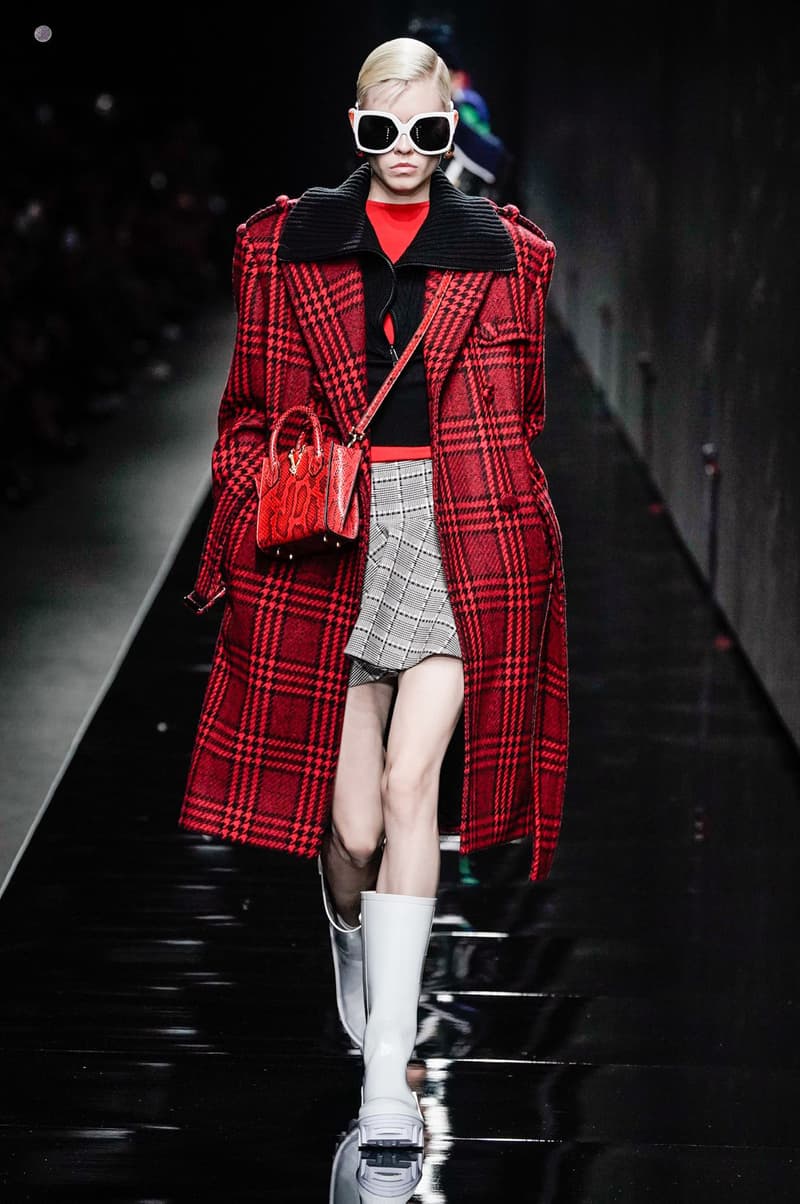 9 of 53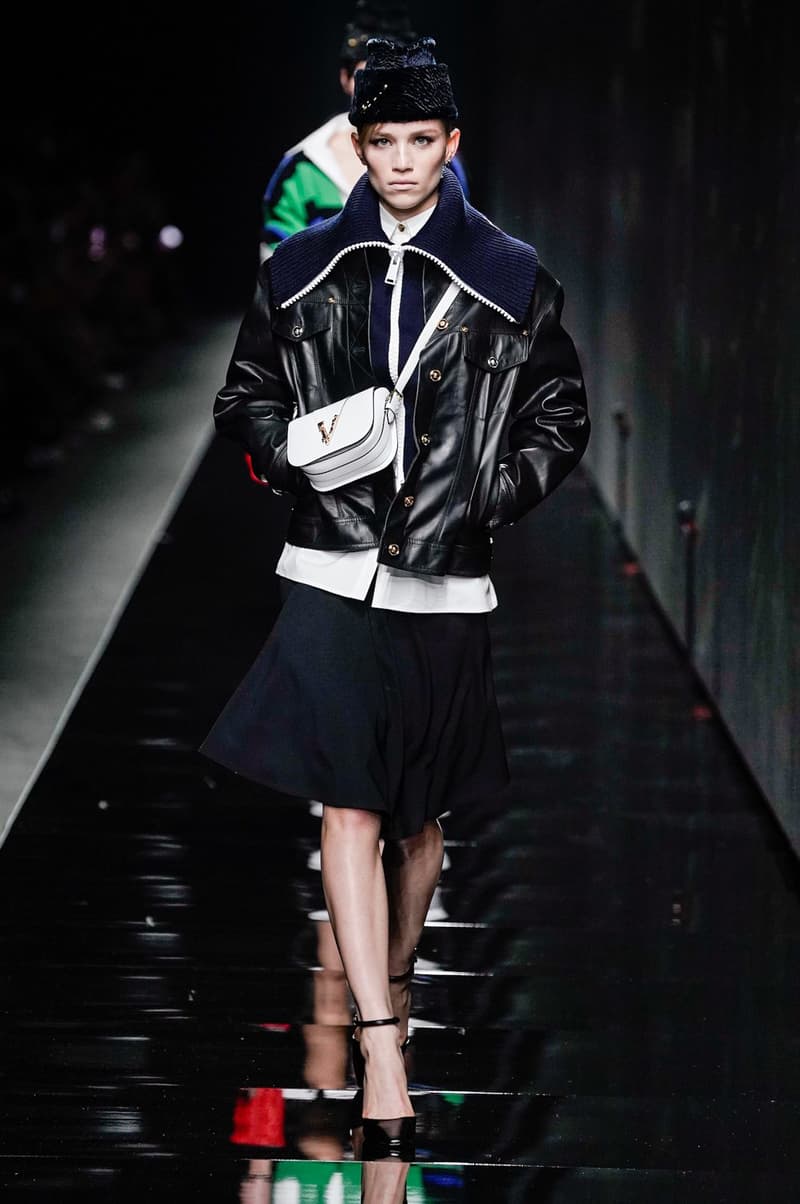 10 of 53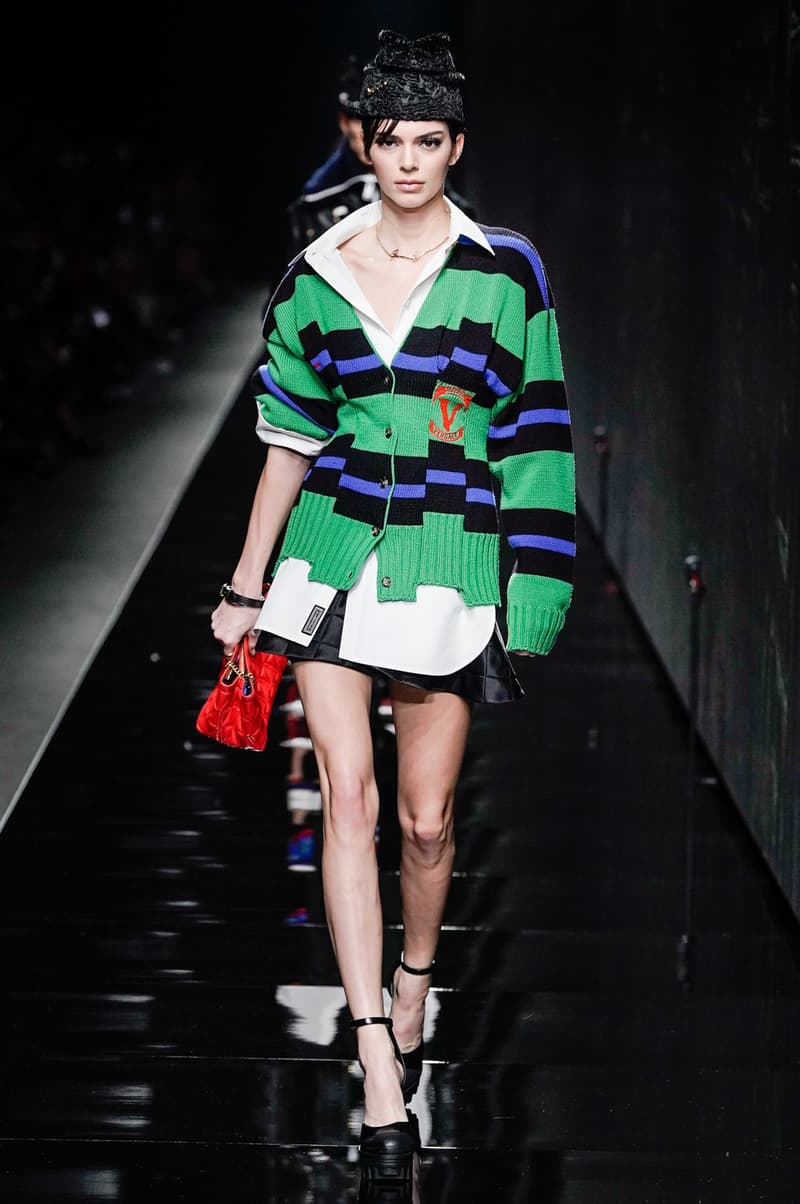 11 of 53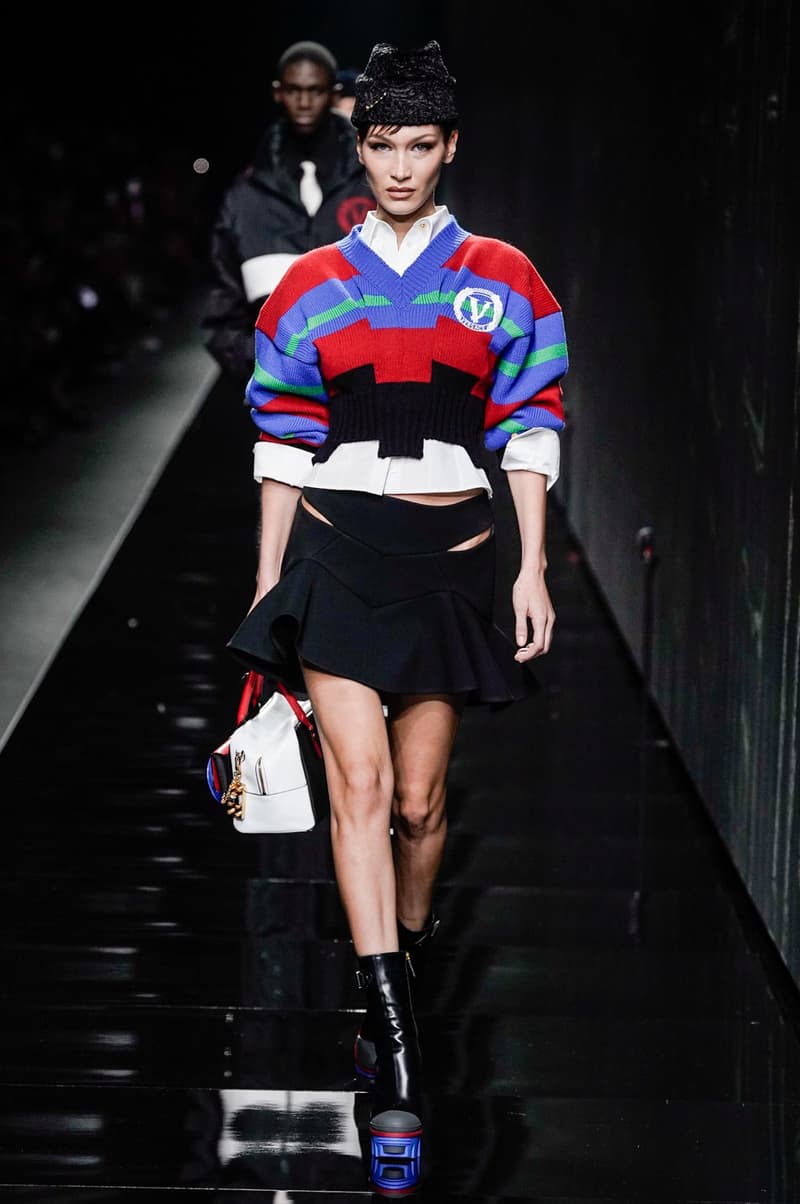 12 of 53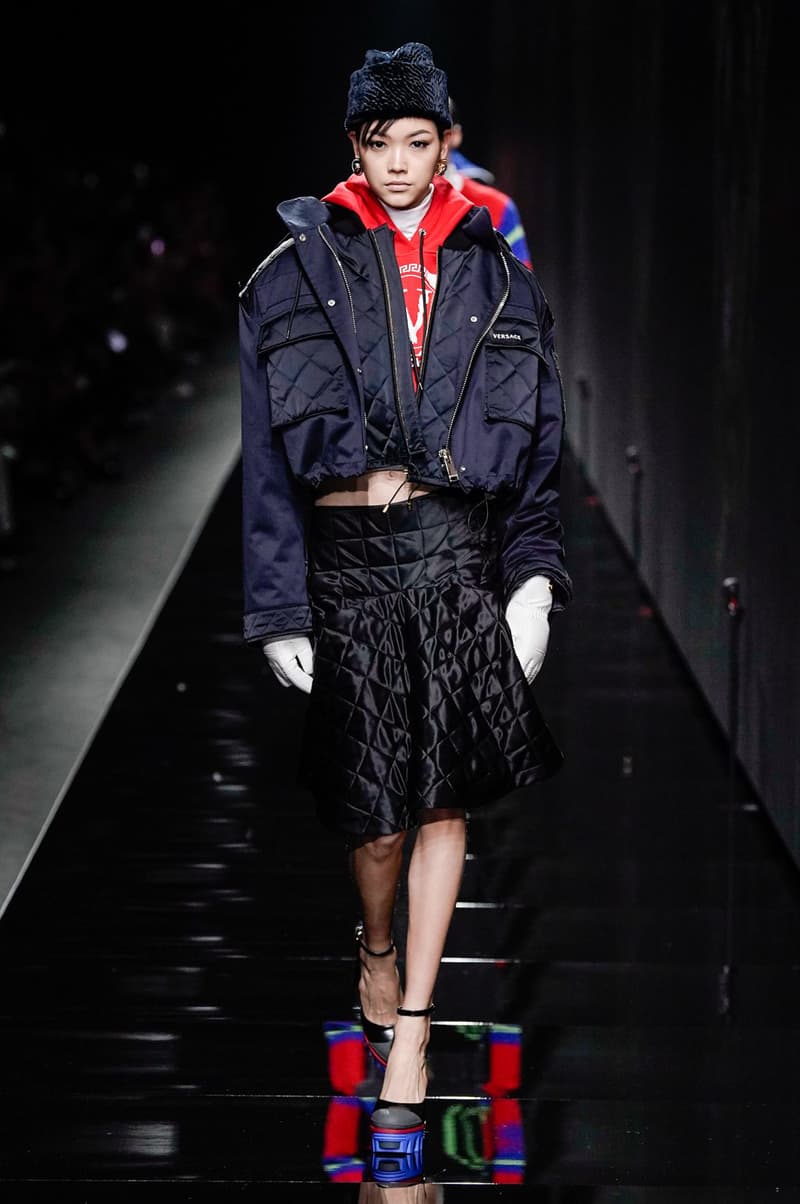 13 of 53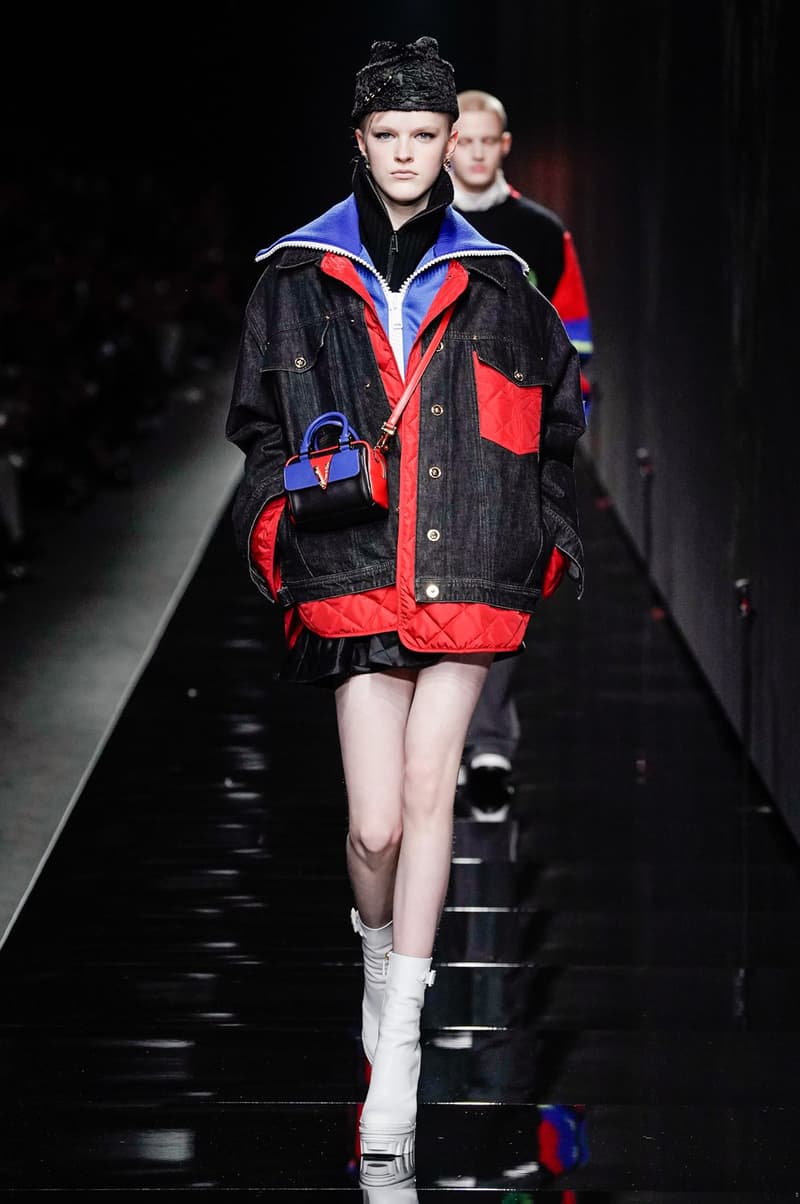 14 of 53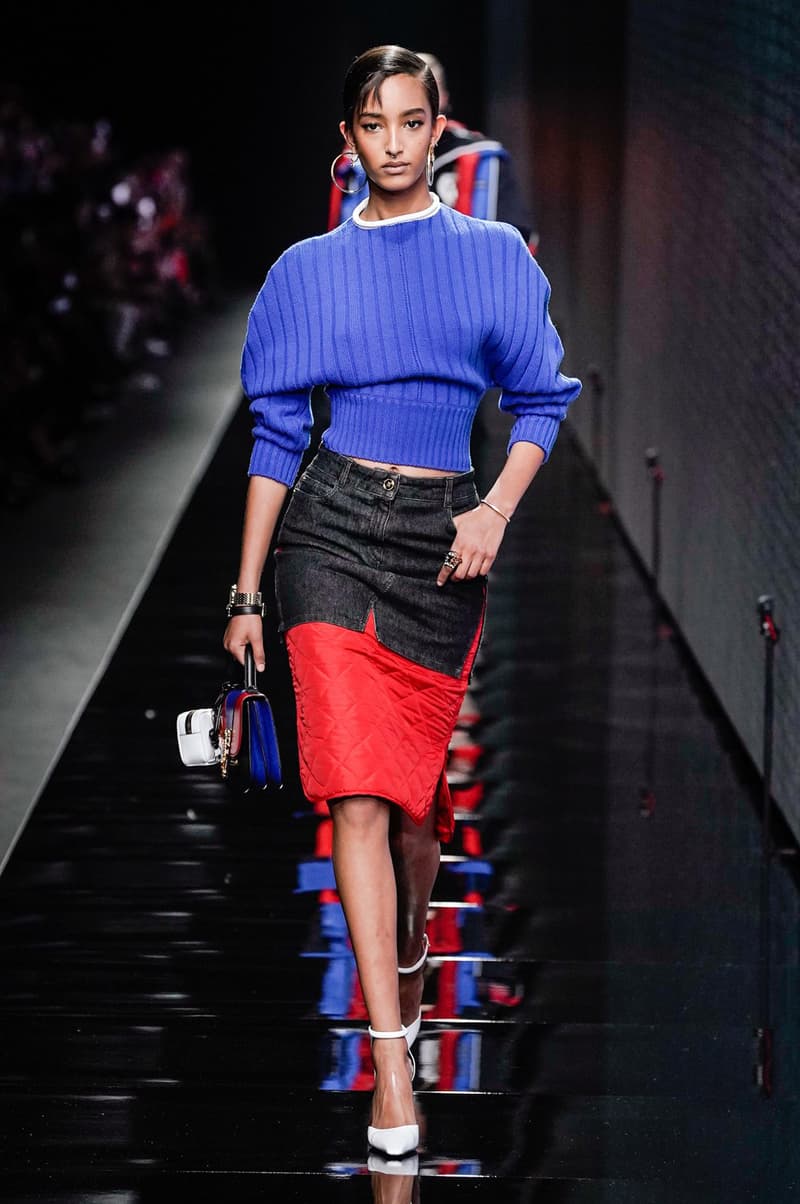 15 of 53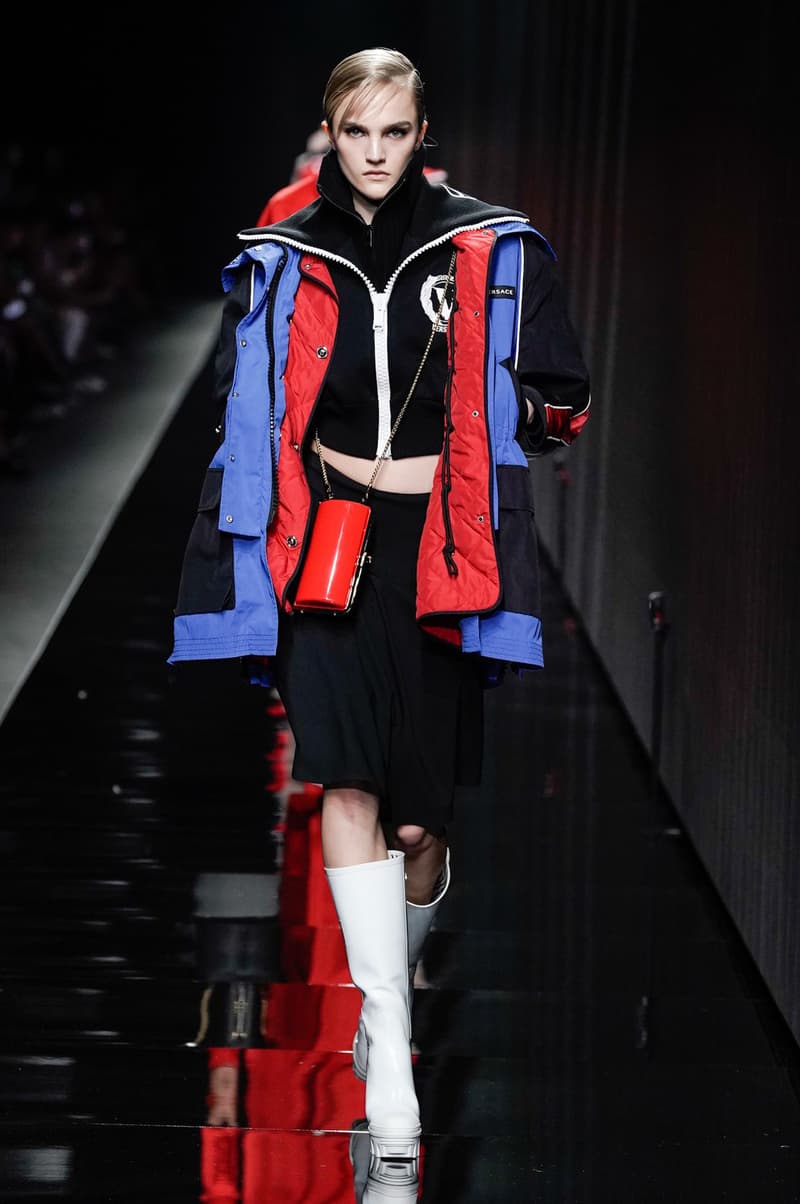 16 of 53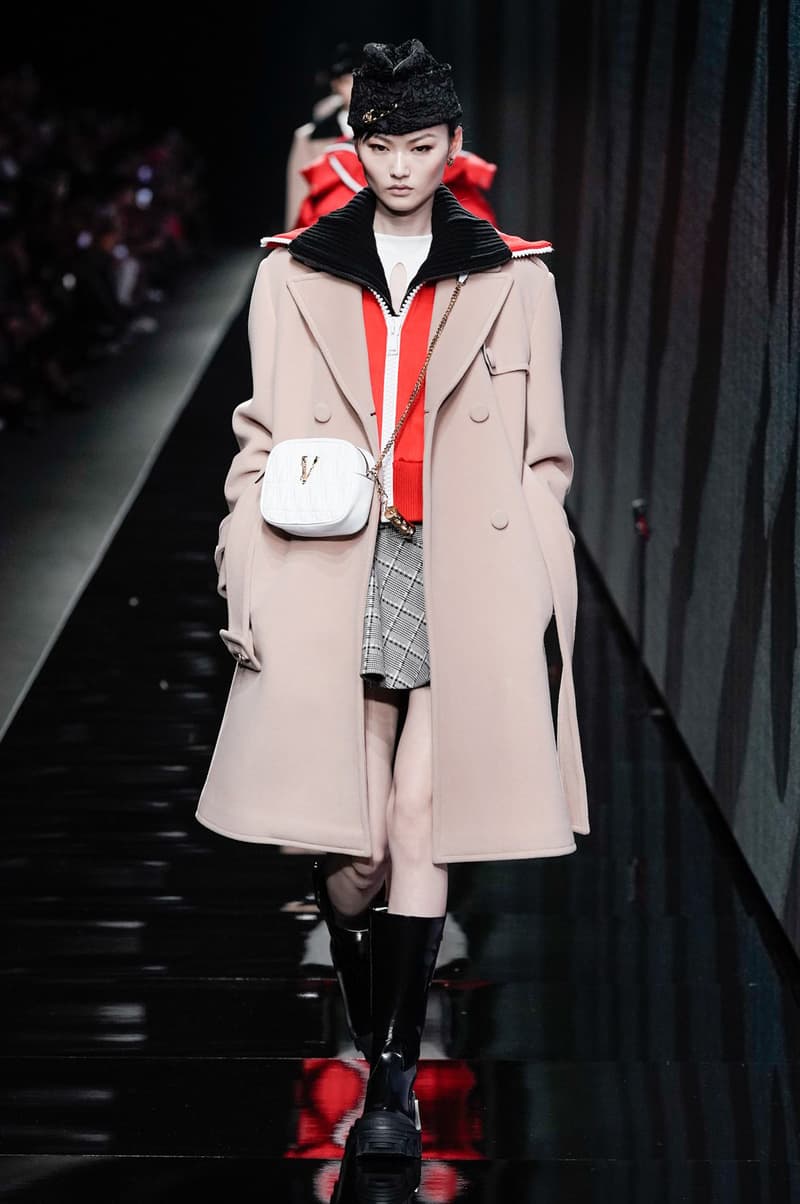 17 of 53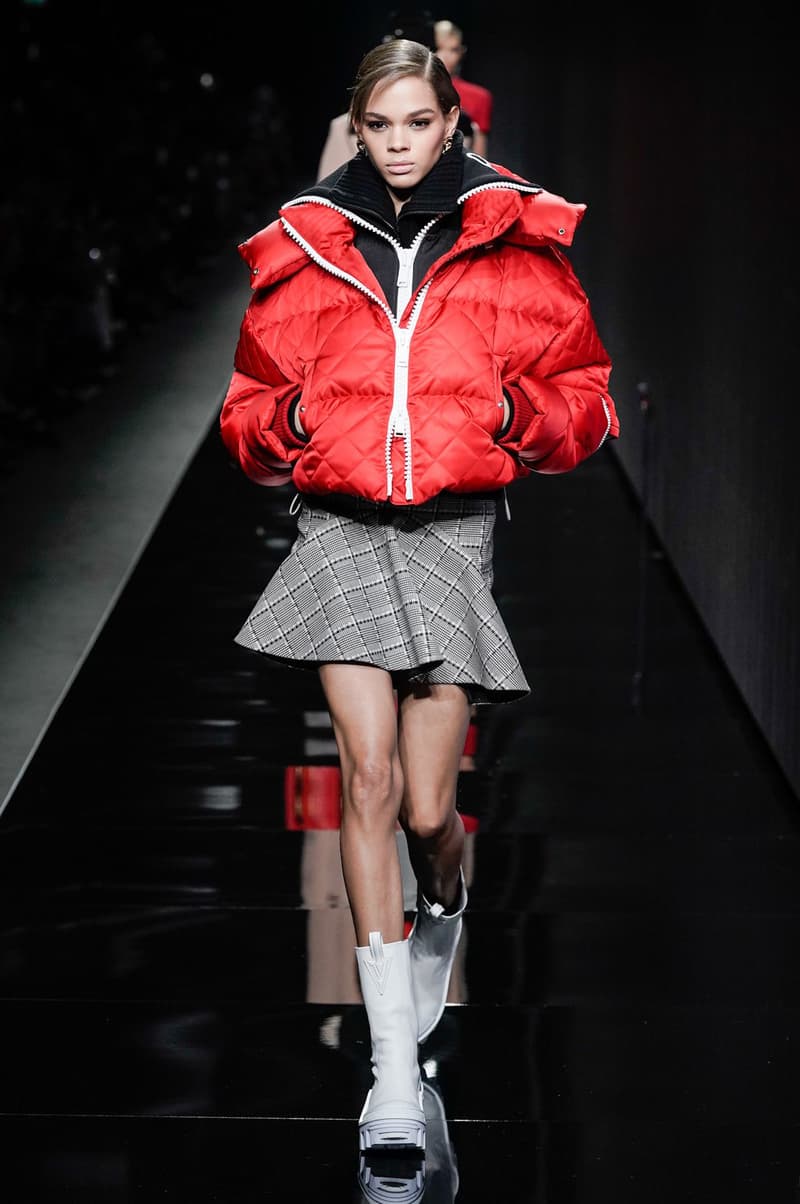 18 of 53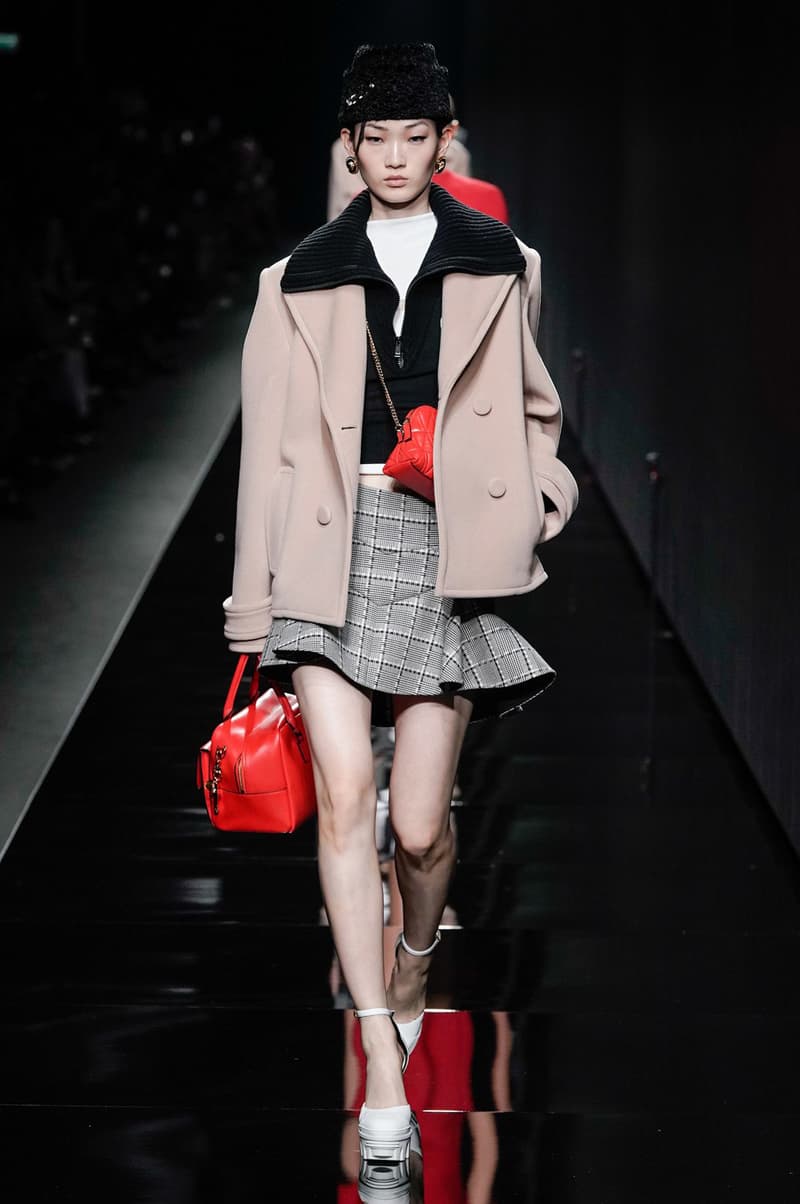 19 of 53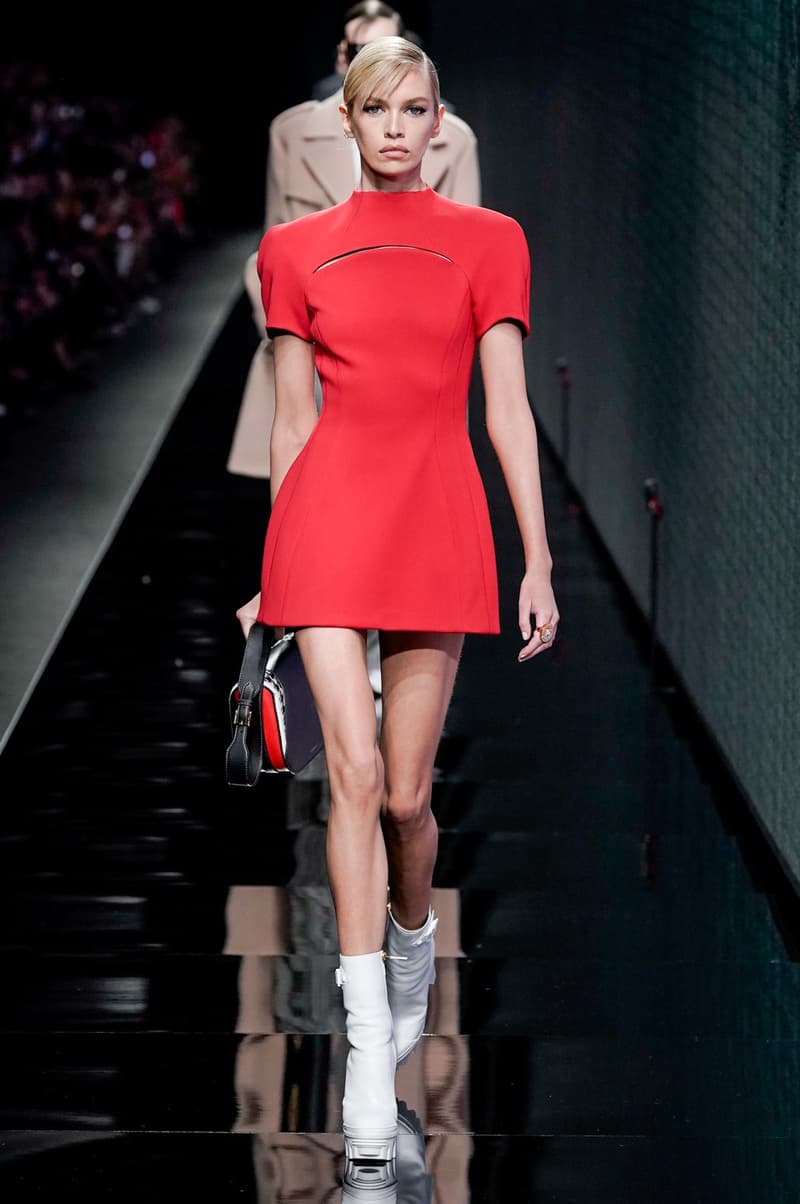 20 of 53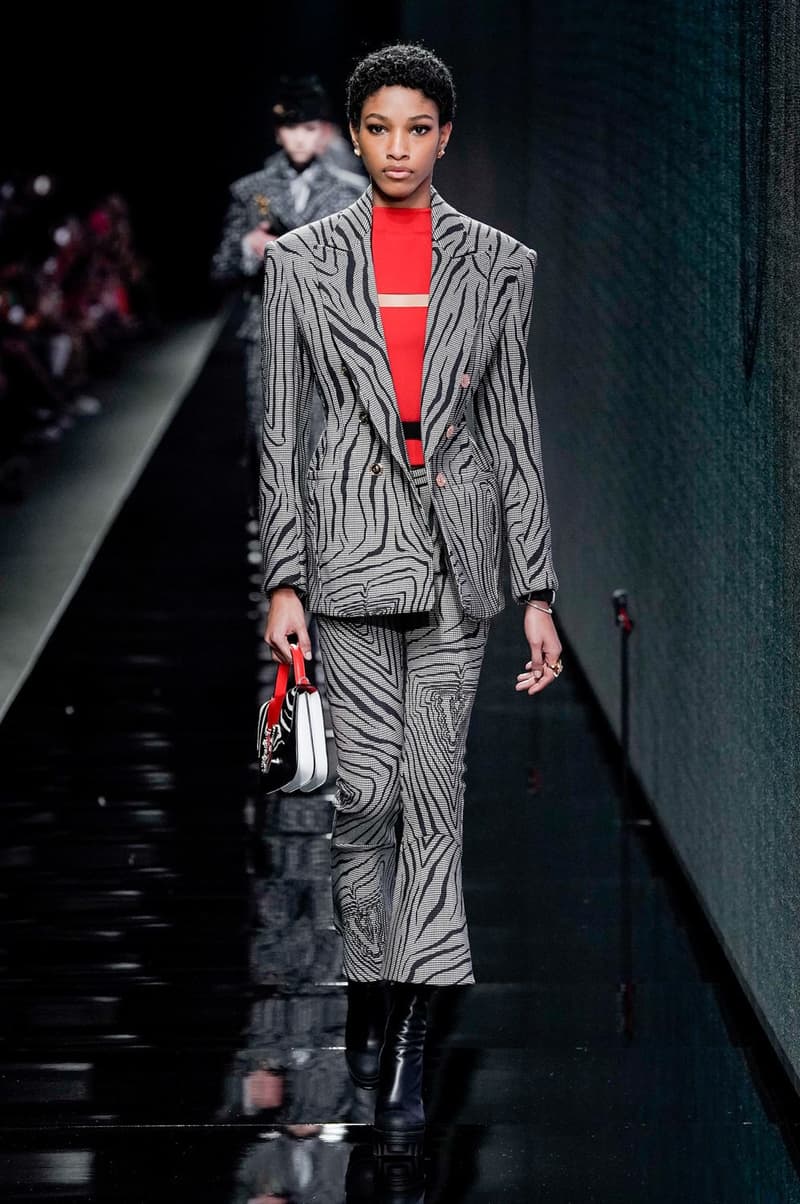 21 of 53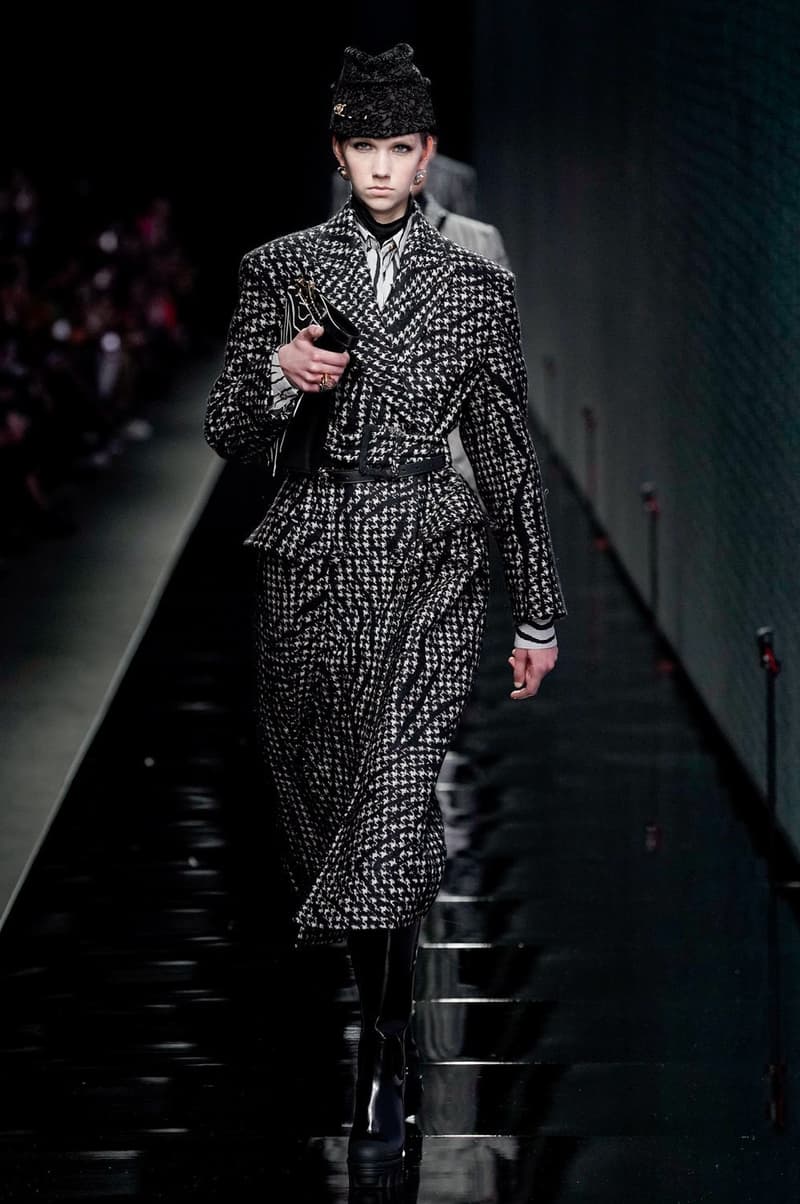 22 of 53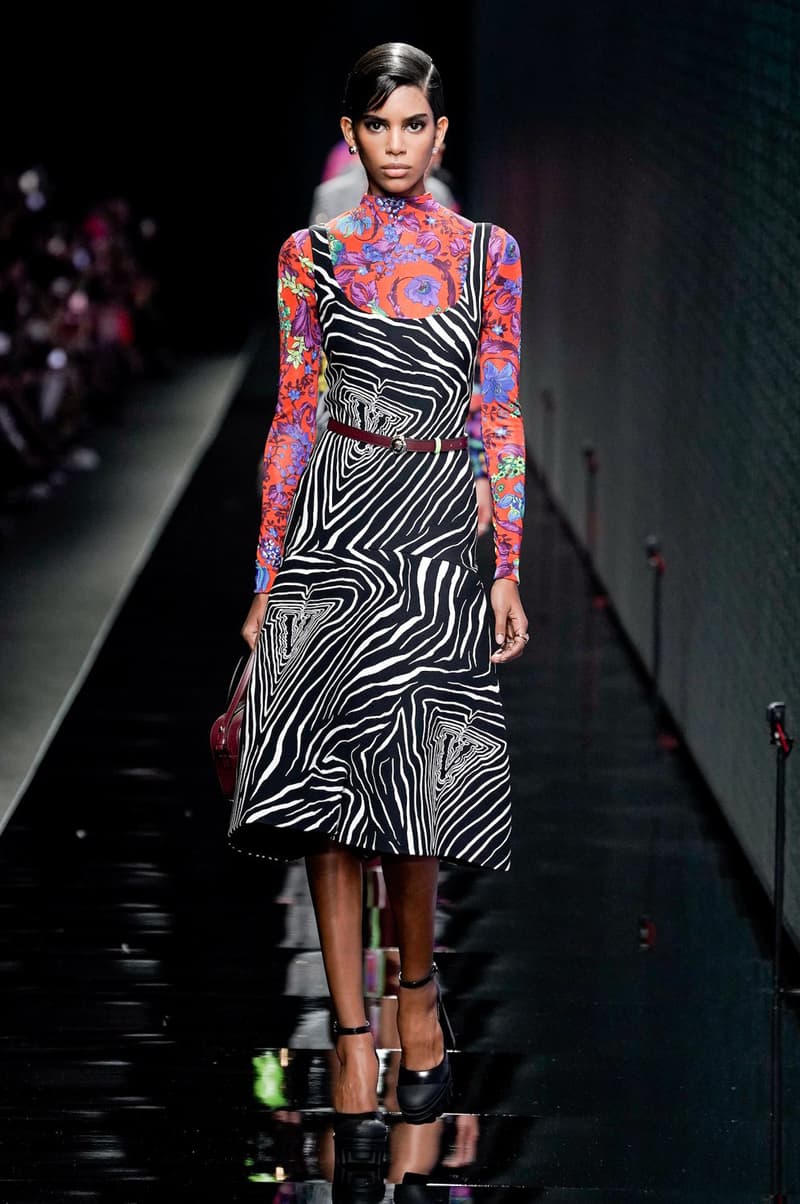 23 of 53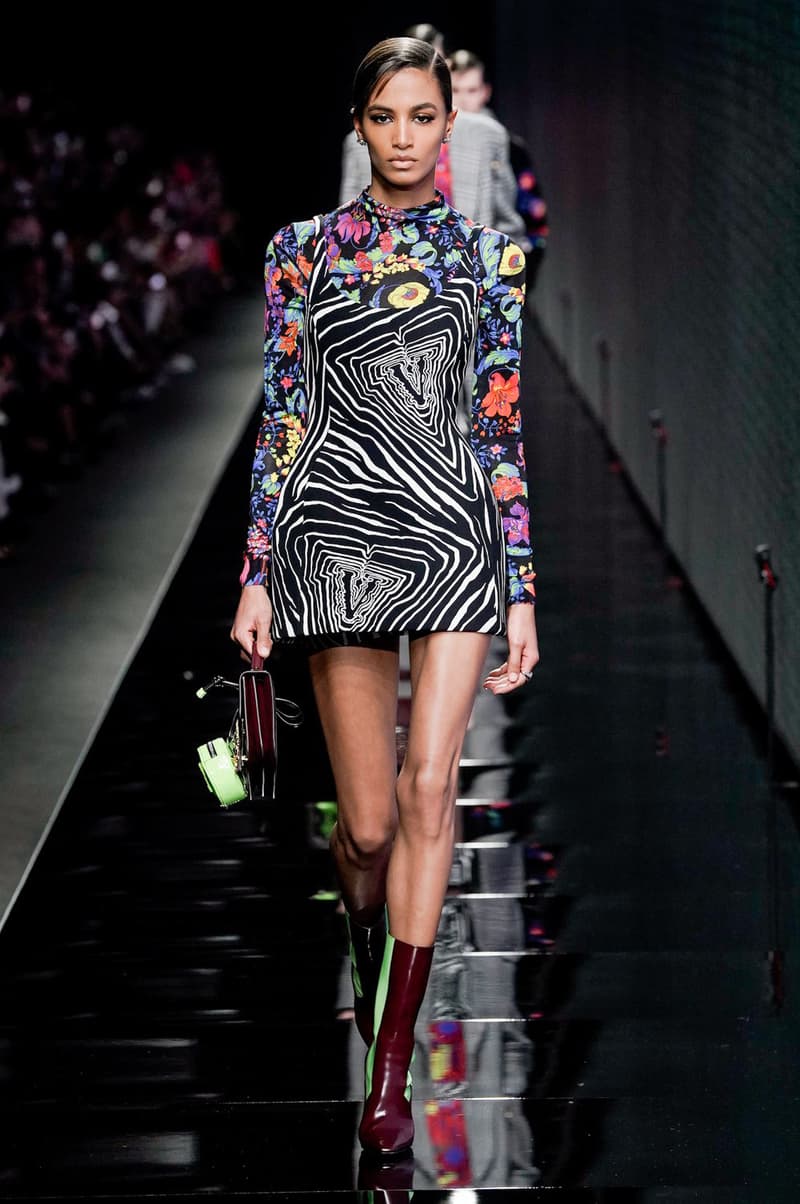 24 of 53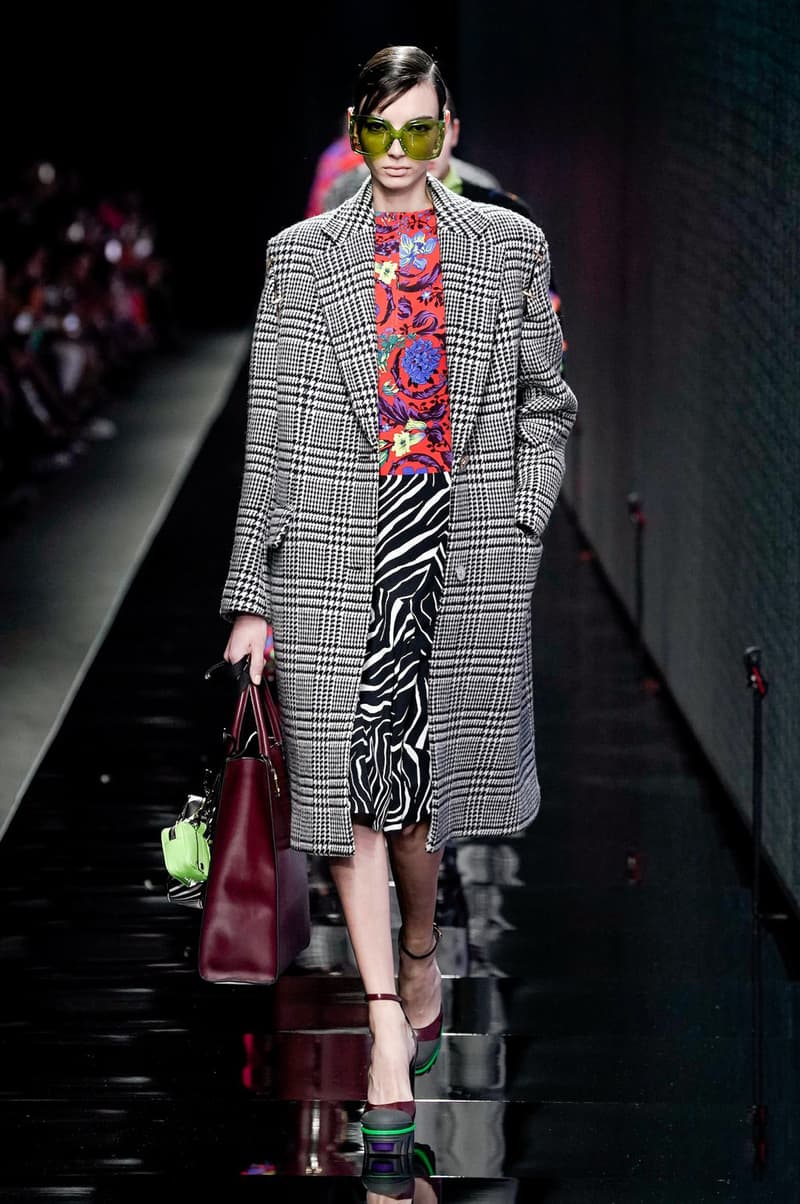 25 of 53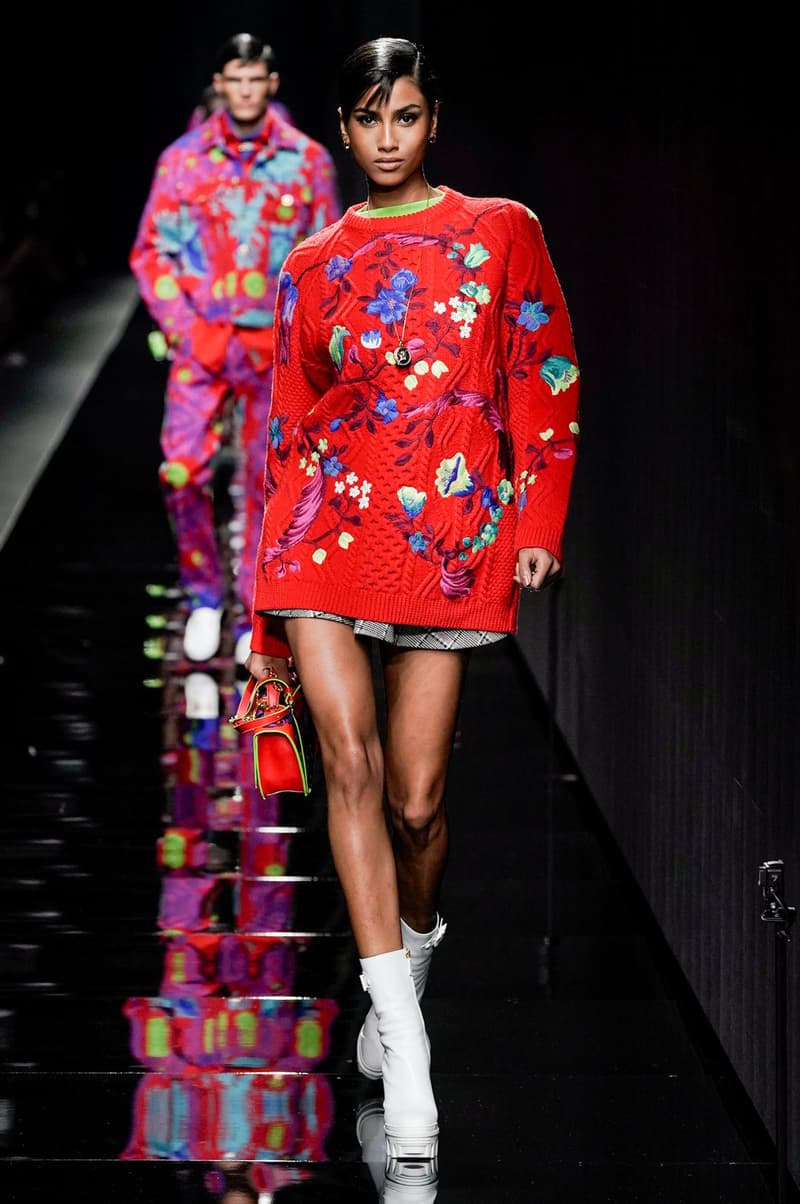 26 of 53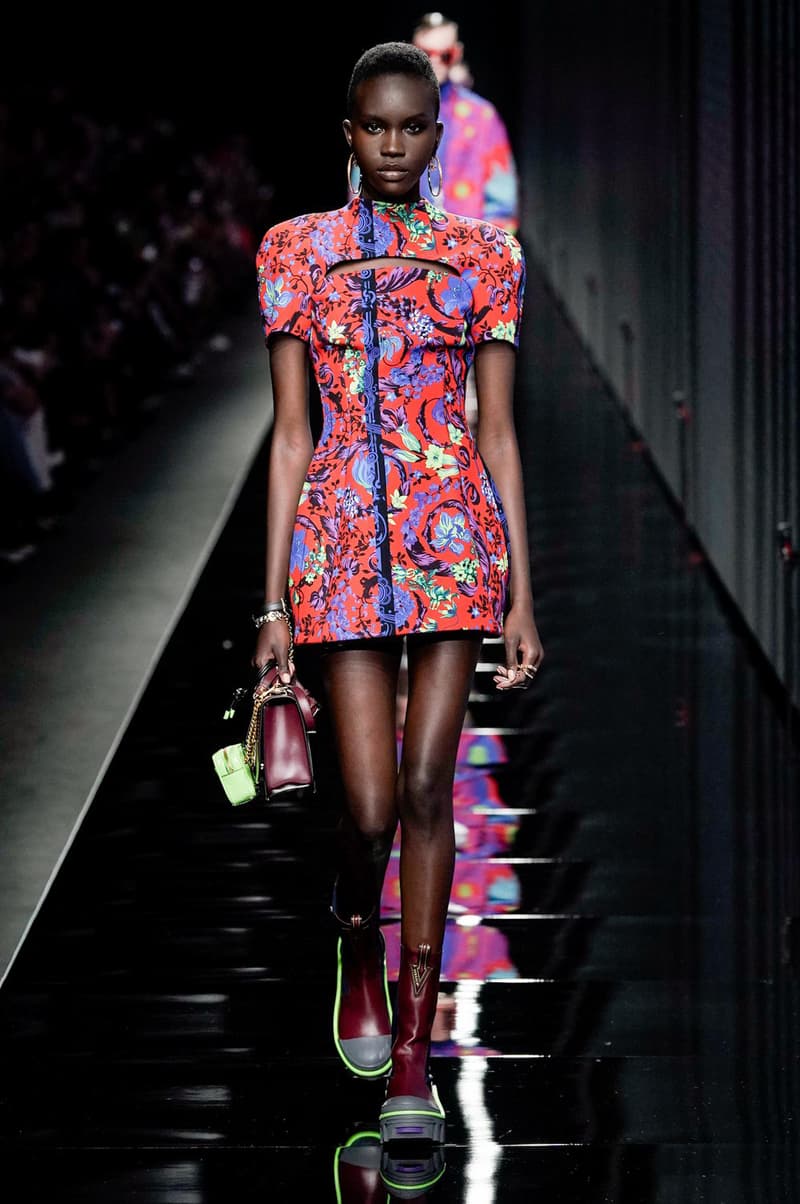 27 of 53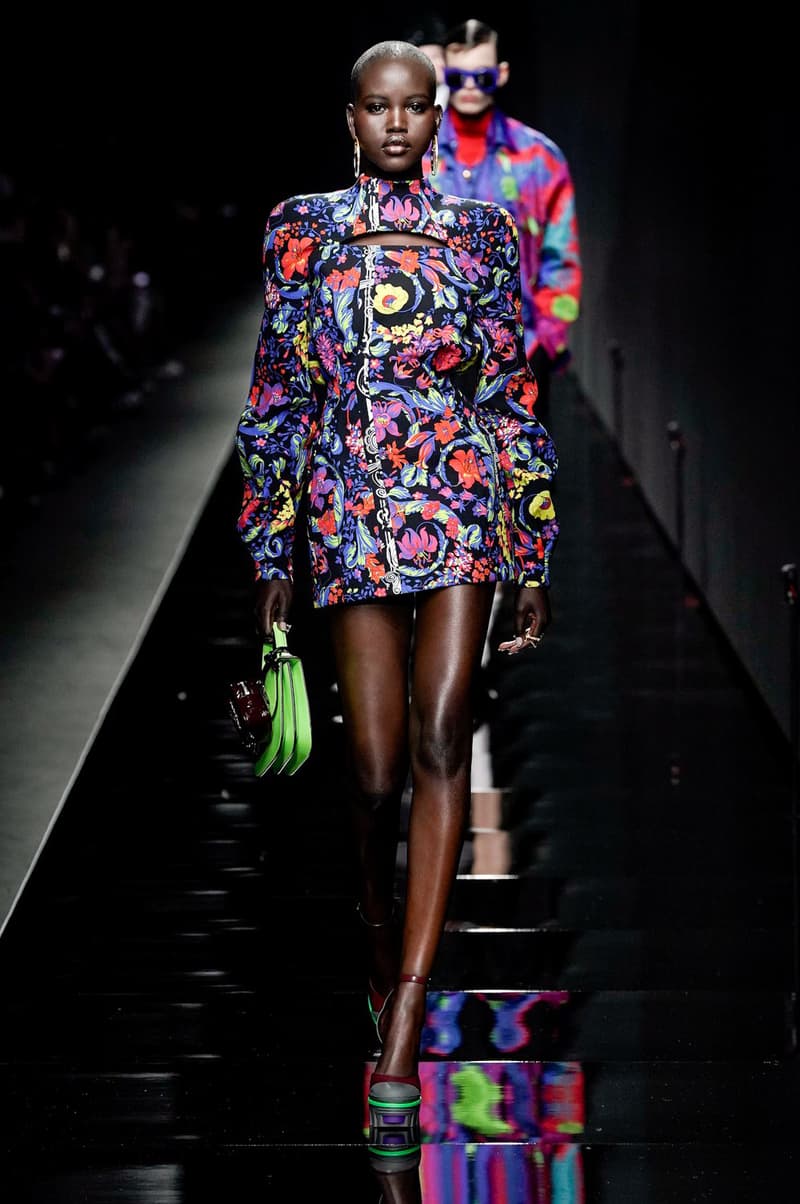 28 of 53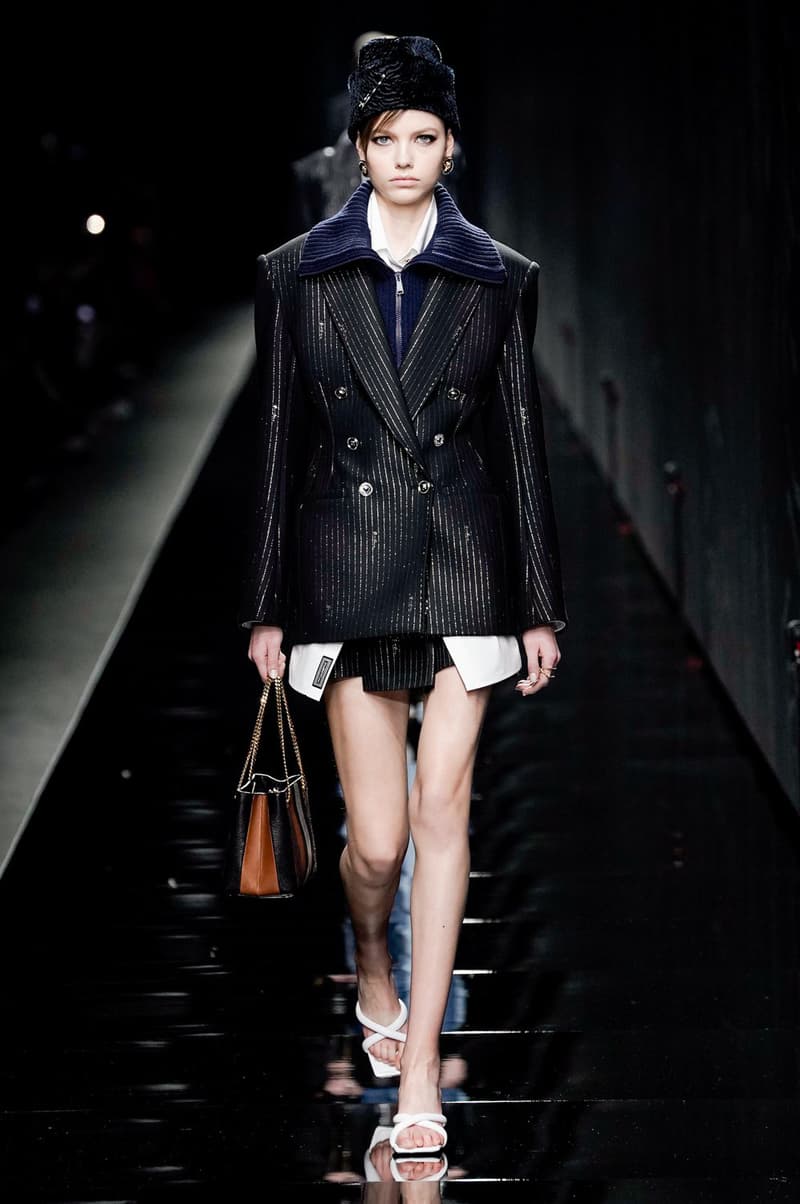 29 of 53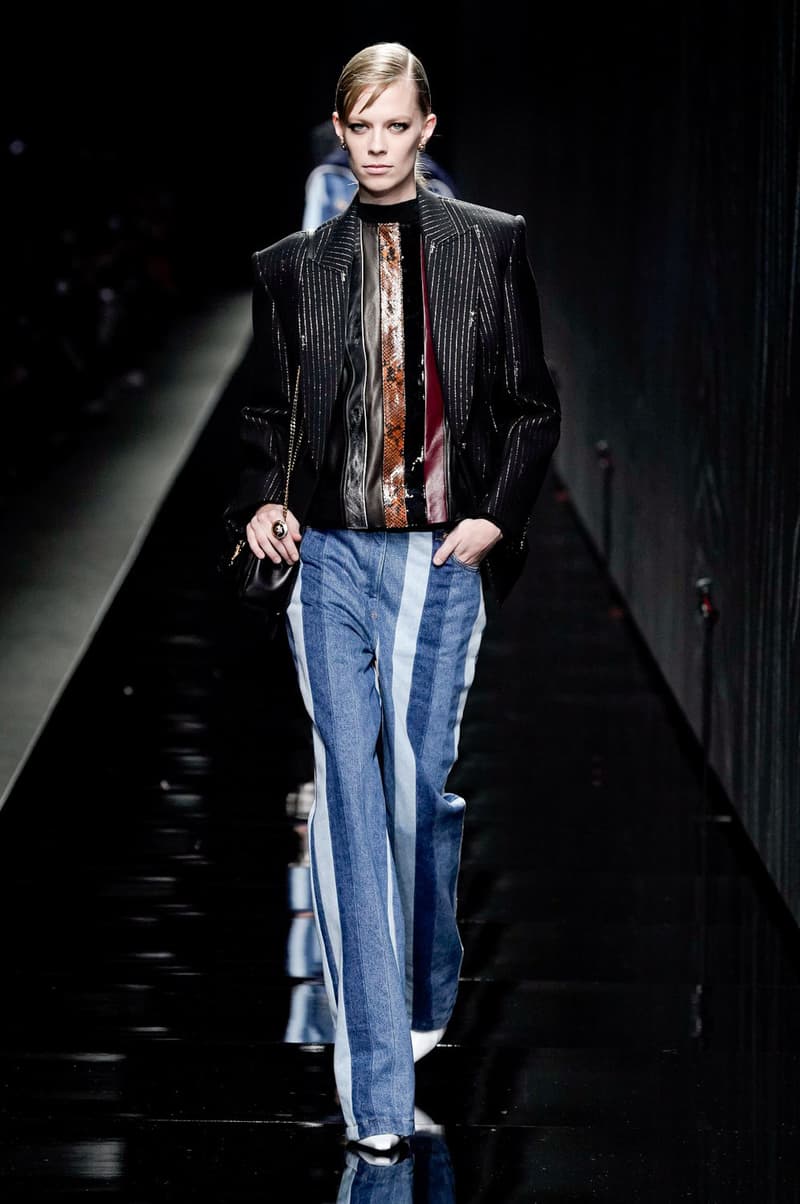 30 of 53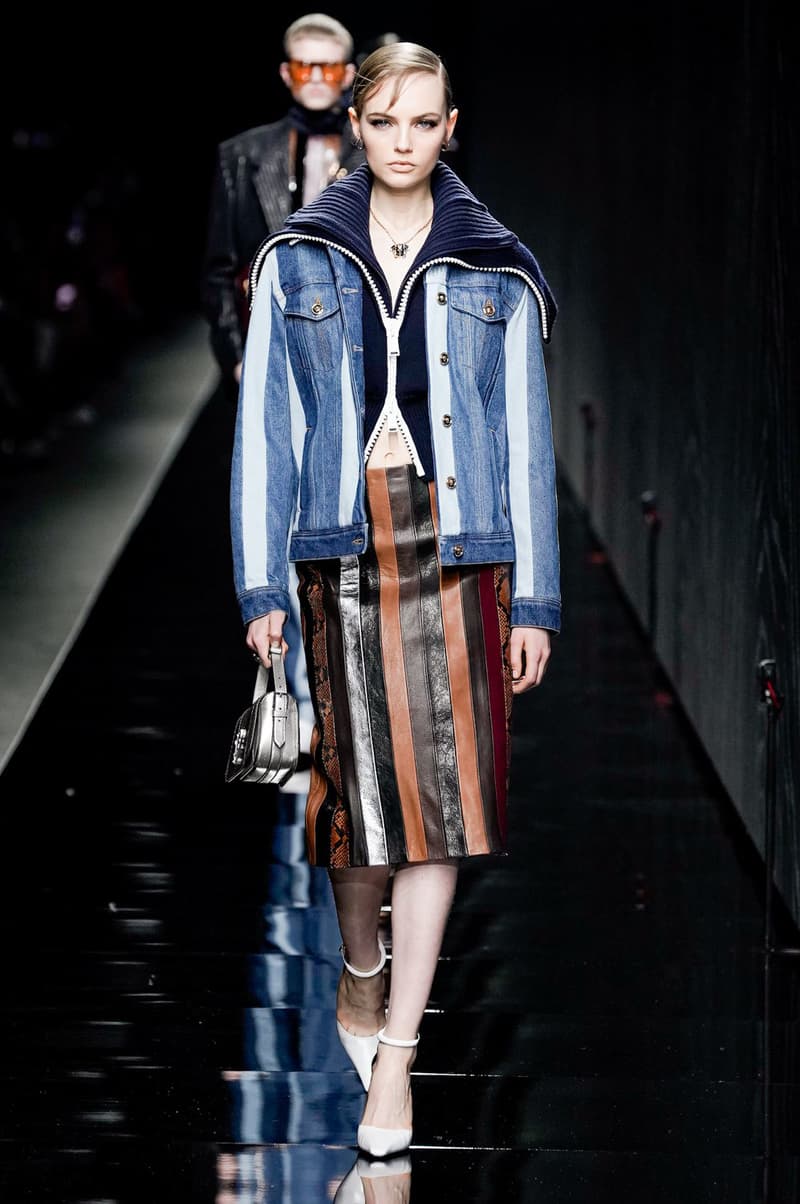 31 of 53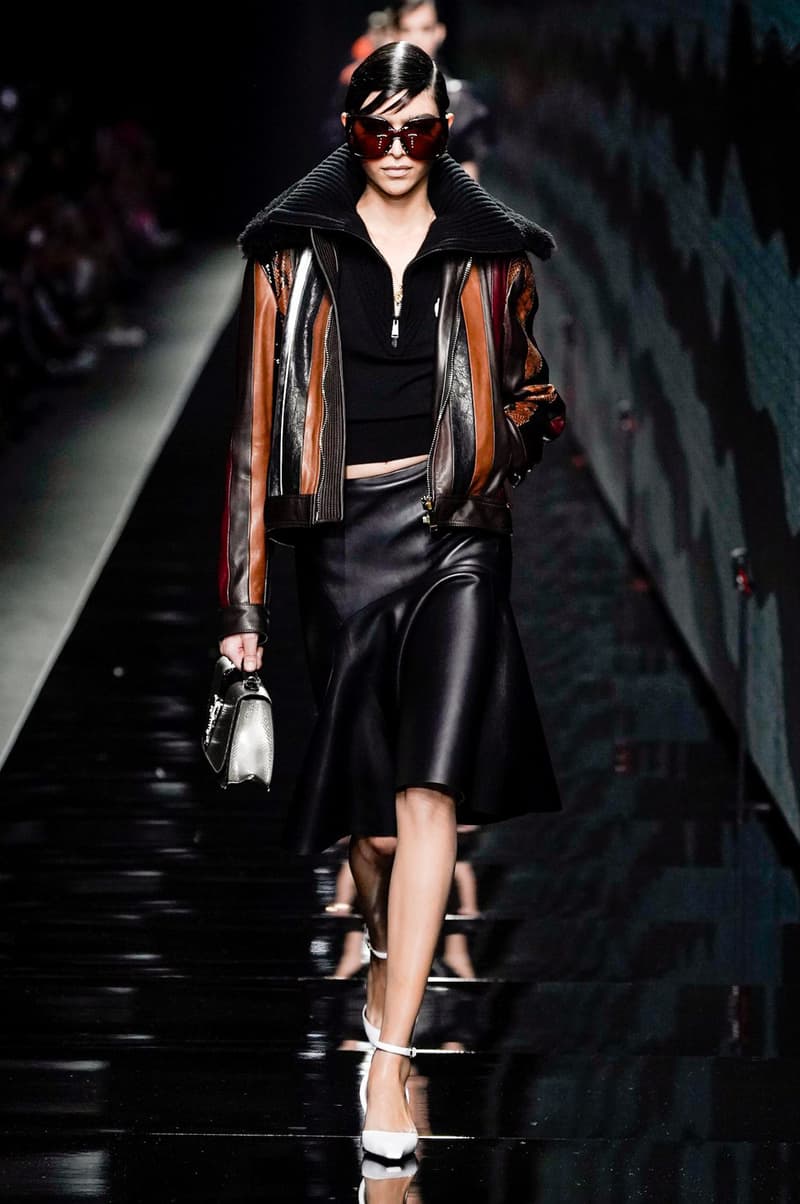 32 of 53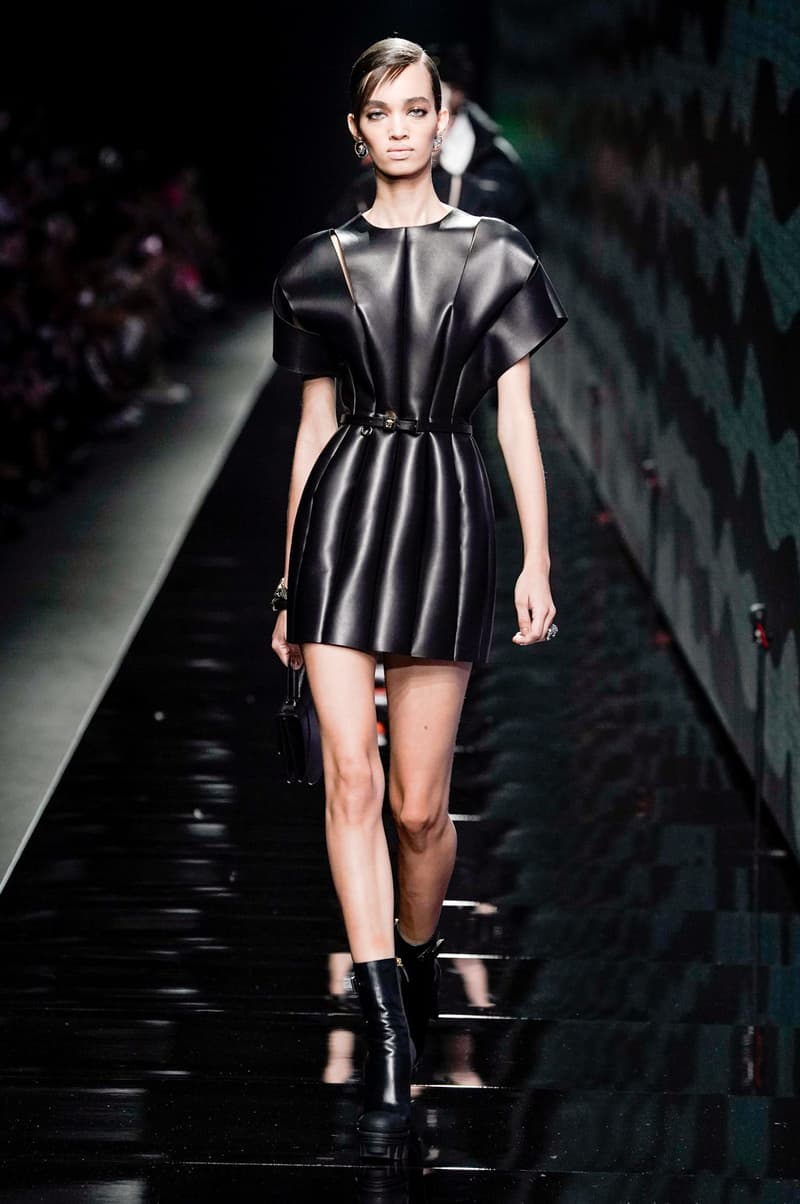 33 of 53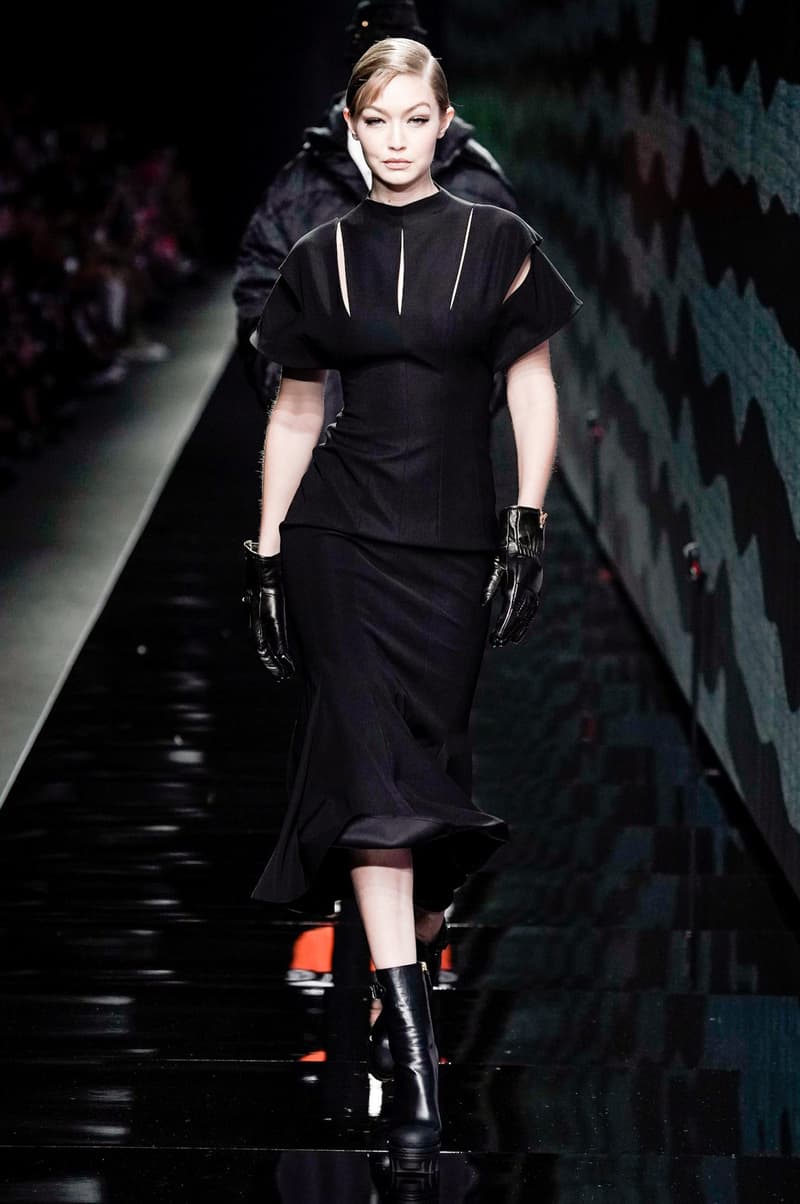 34 of 53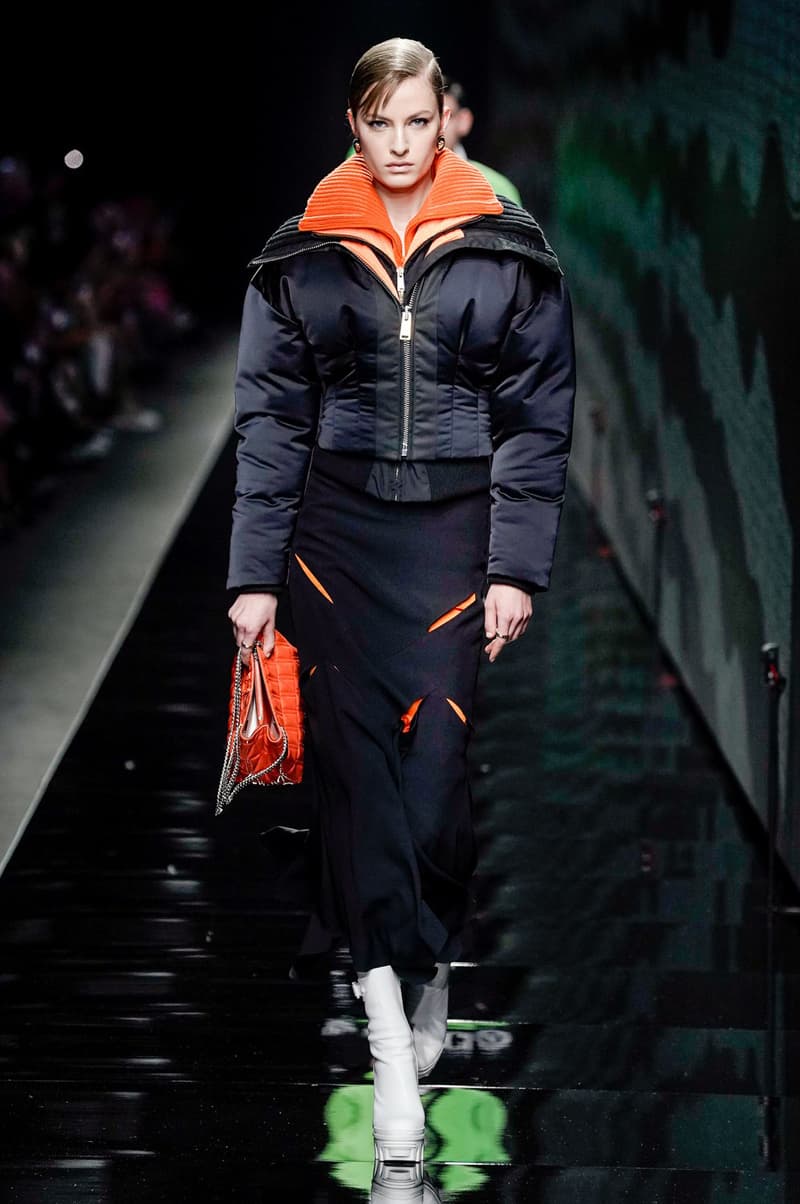 35 of 53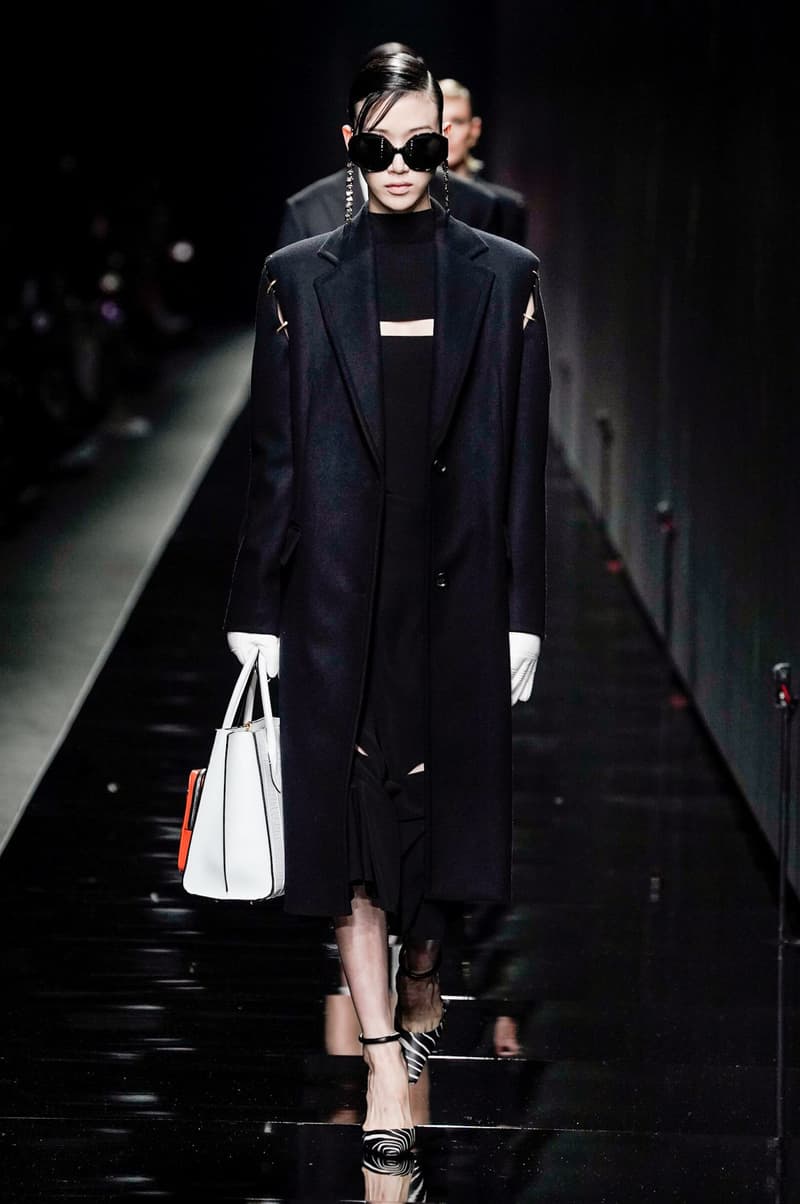 36 of 53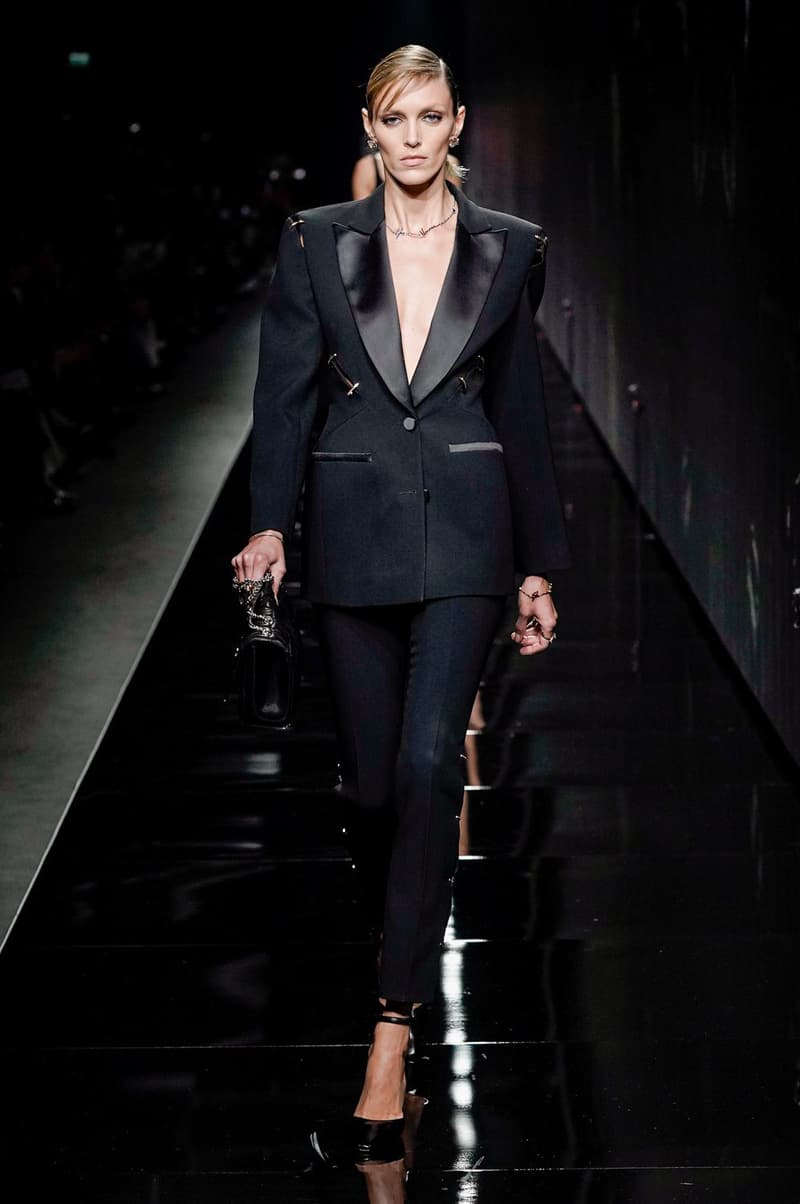 37 of 53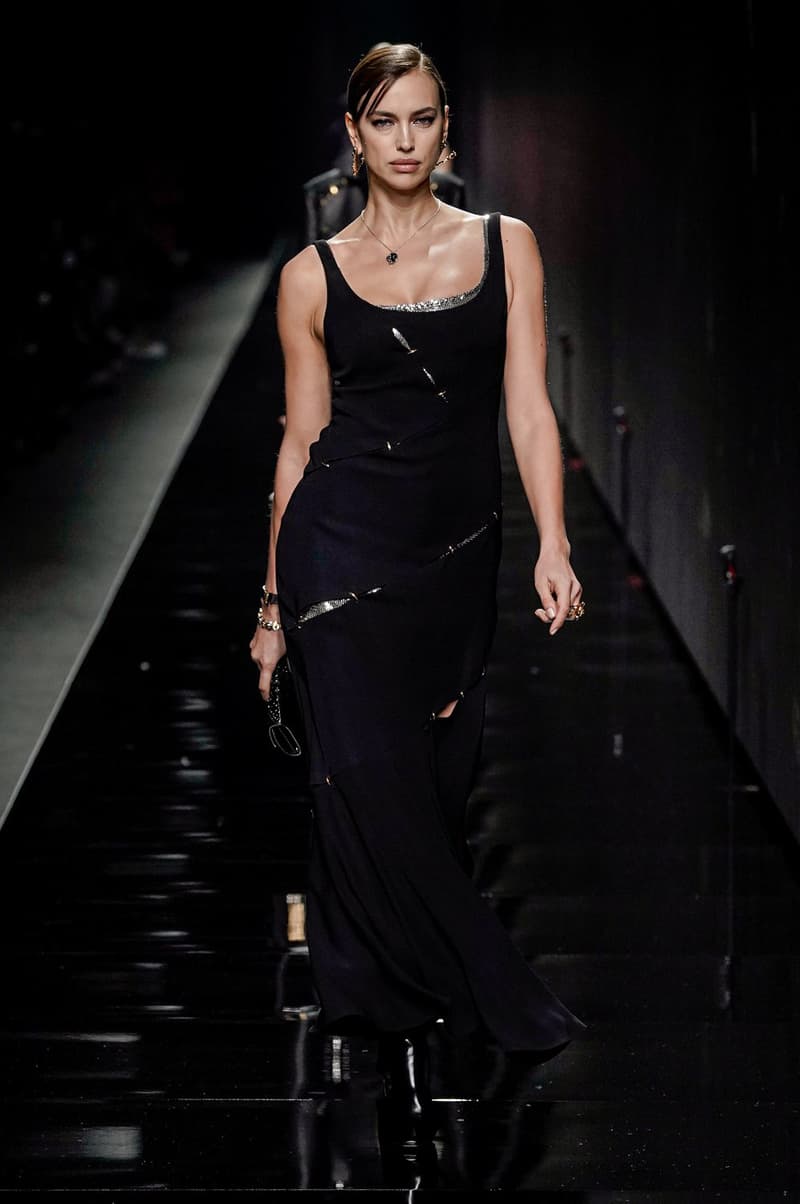 38 of 53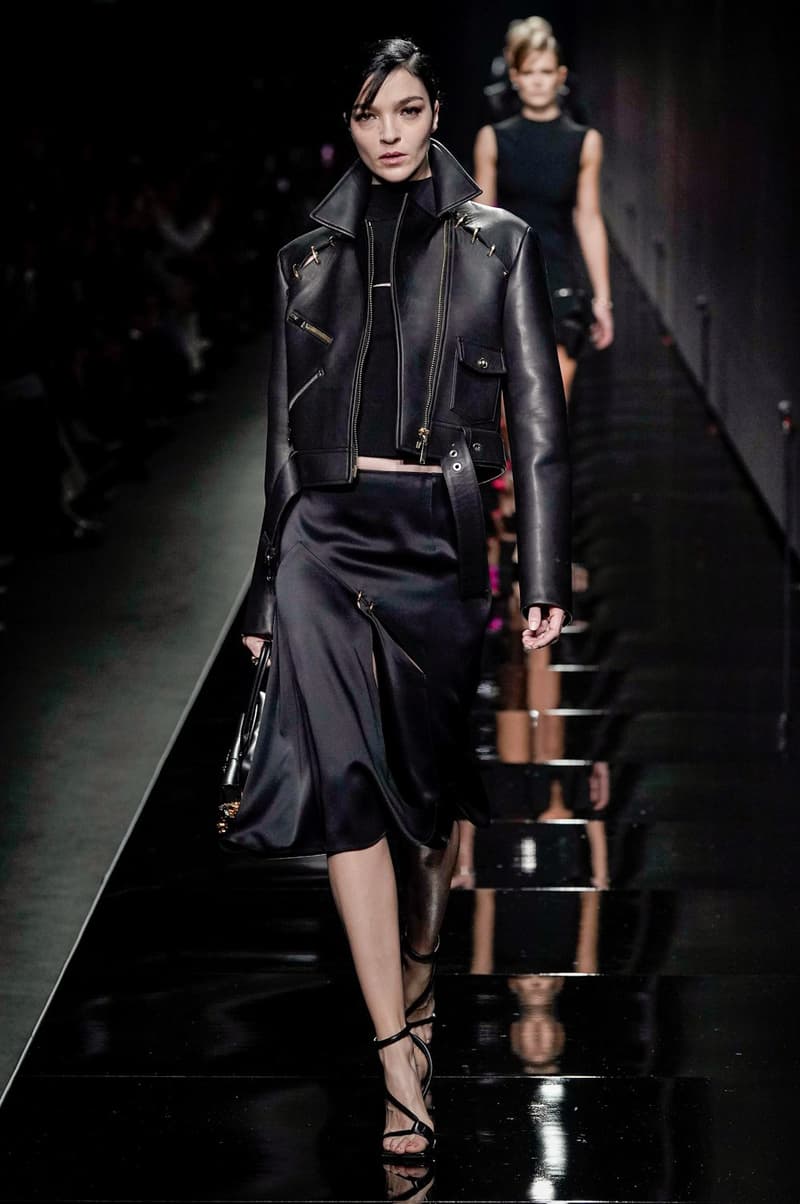 39 of 53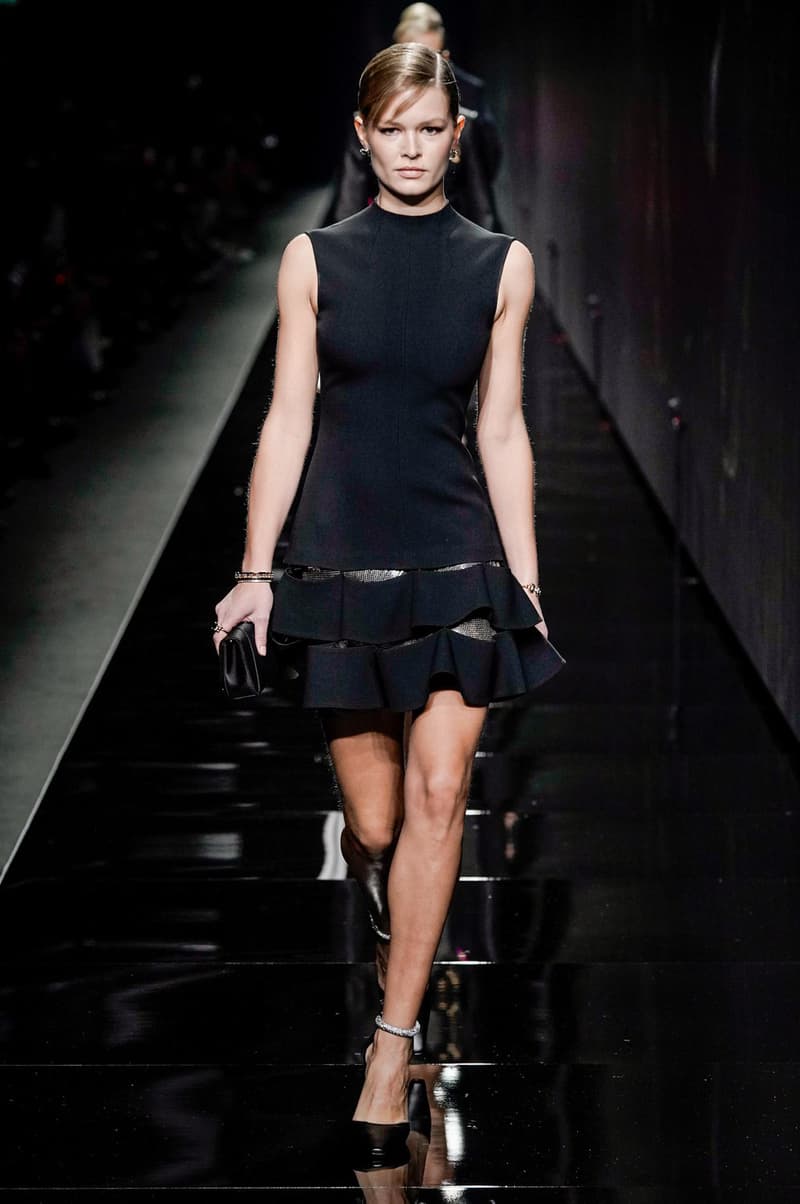 40 of 53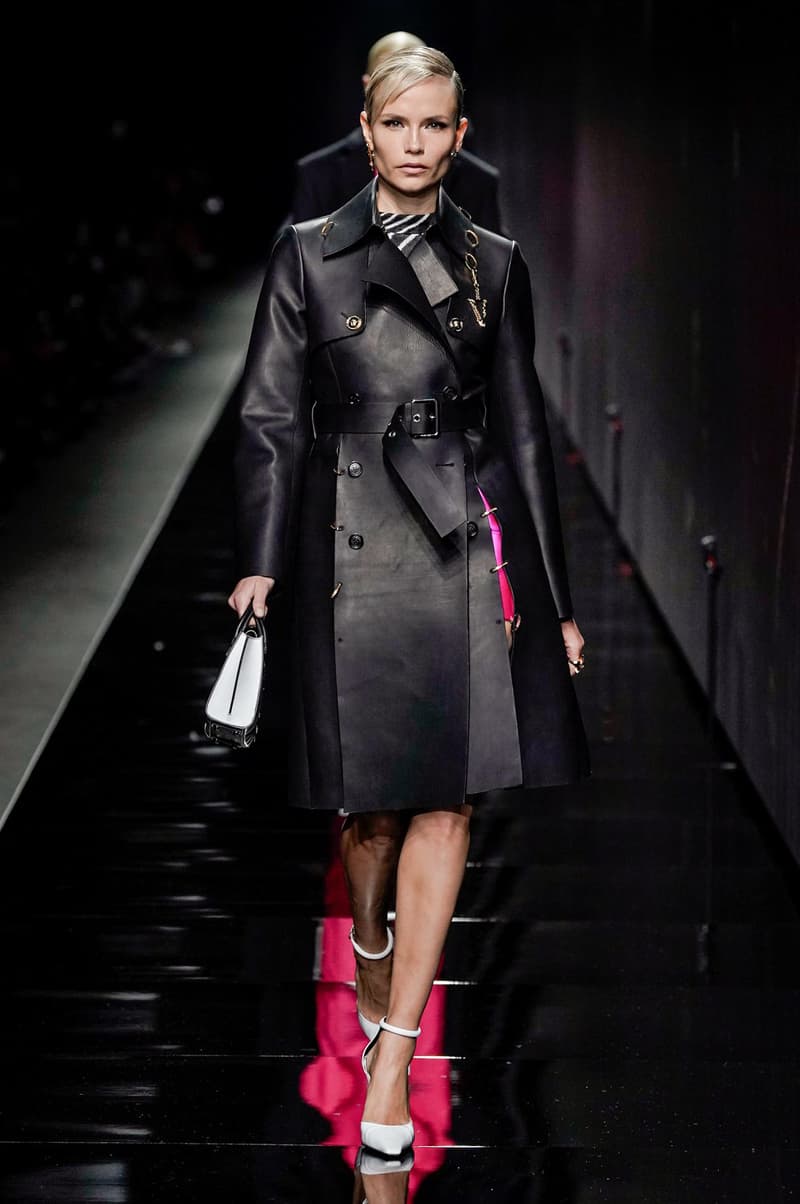 41 of 53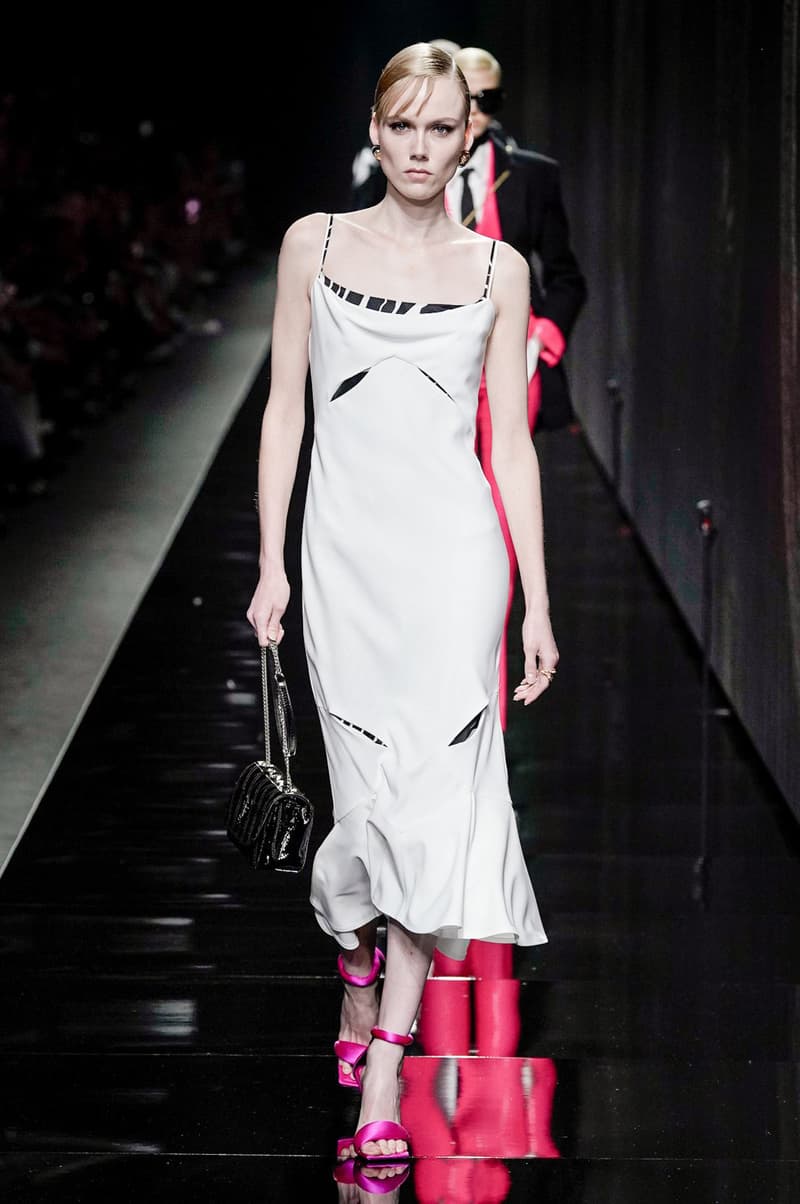 42 of 53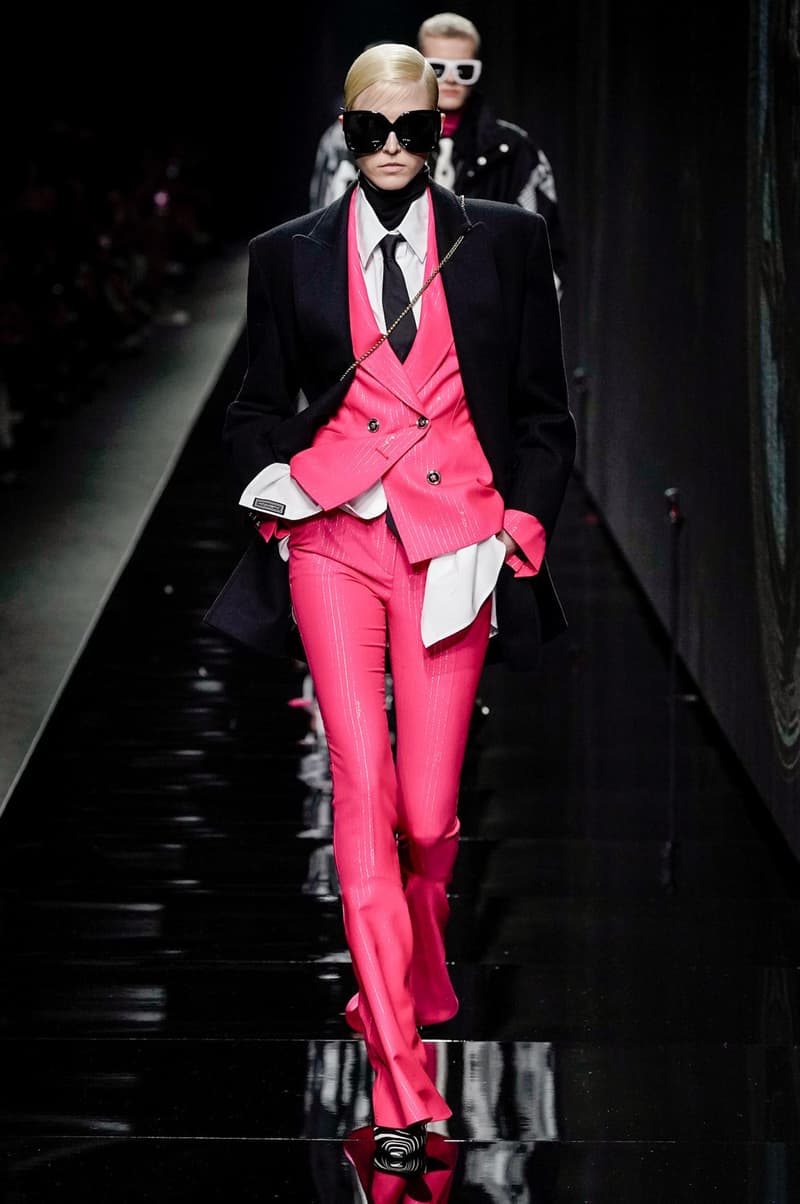 43 of 53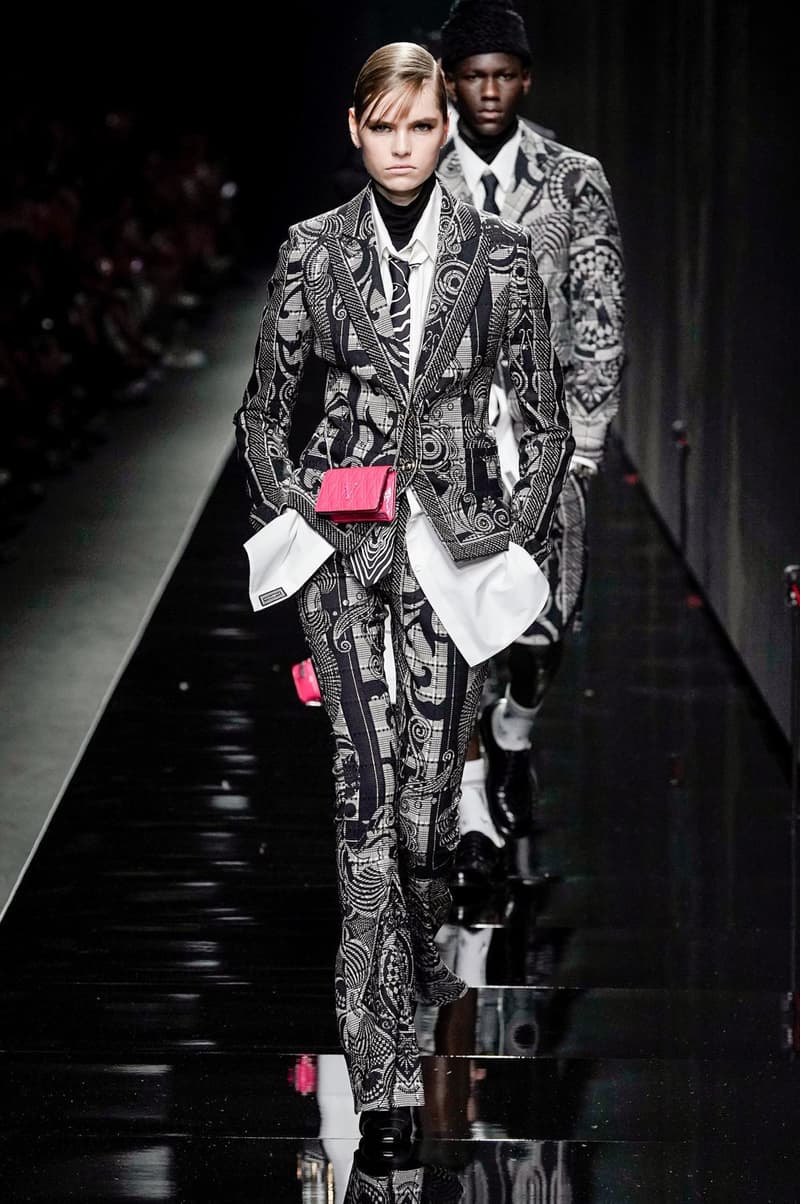 44 of 53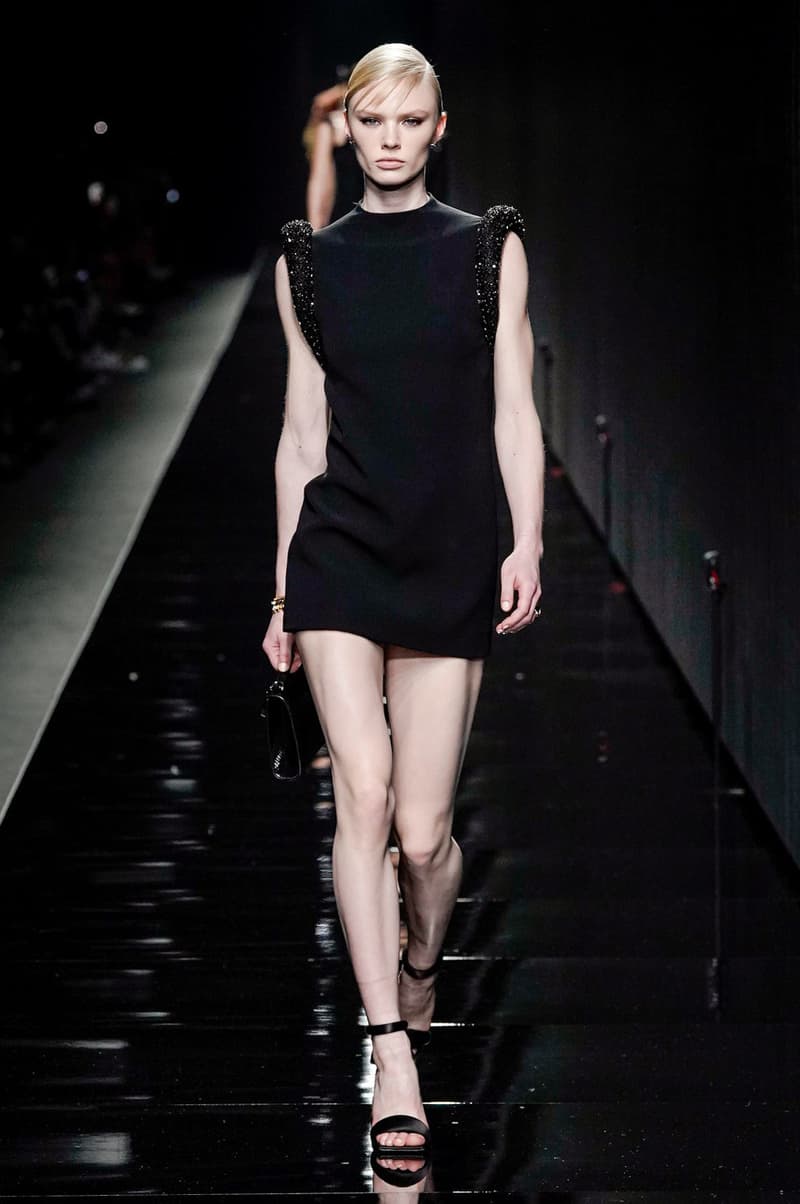 45 of 53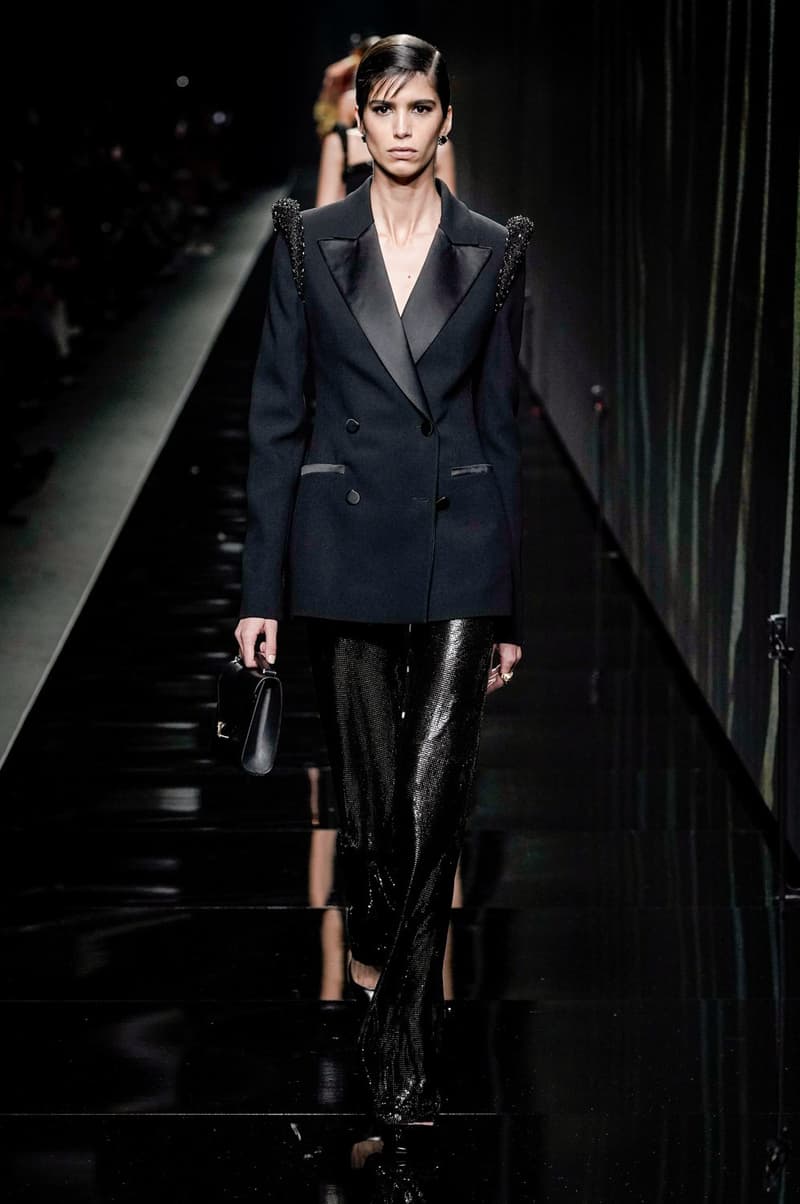 46 of 53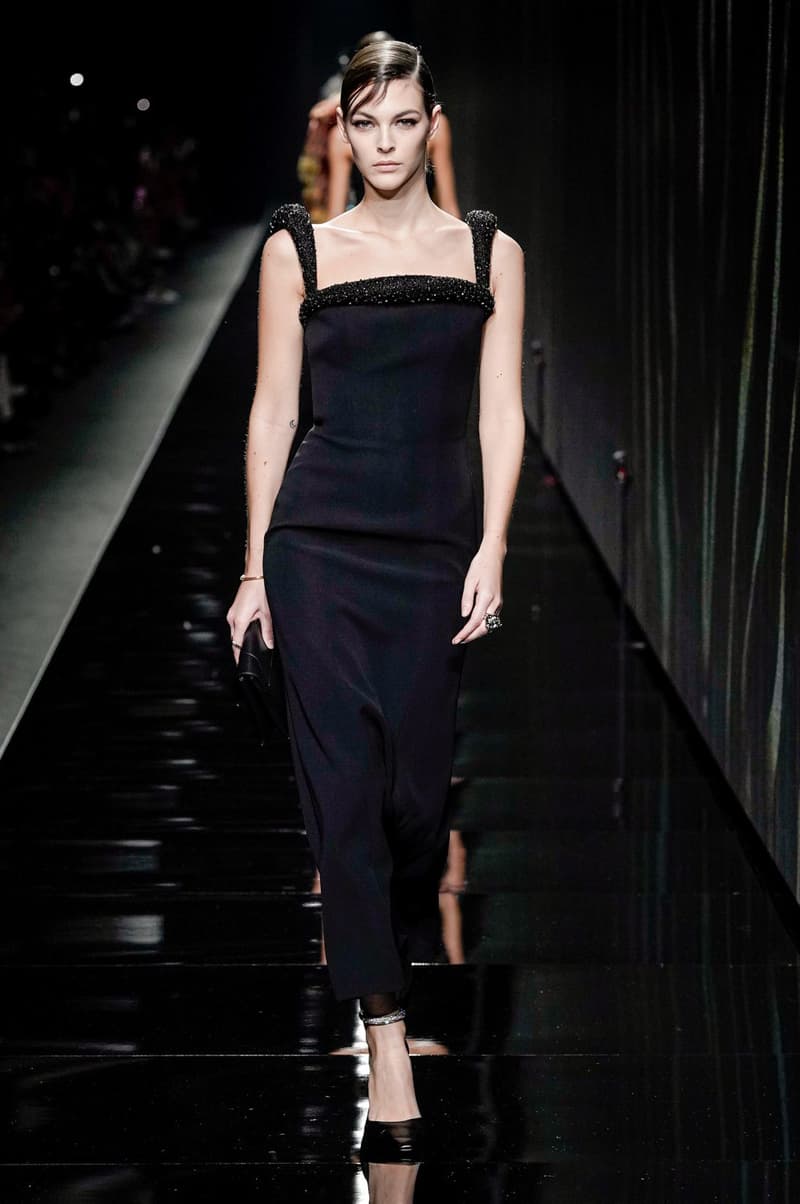 47 of 53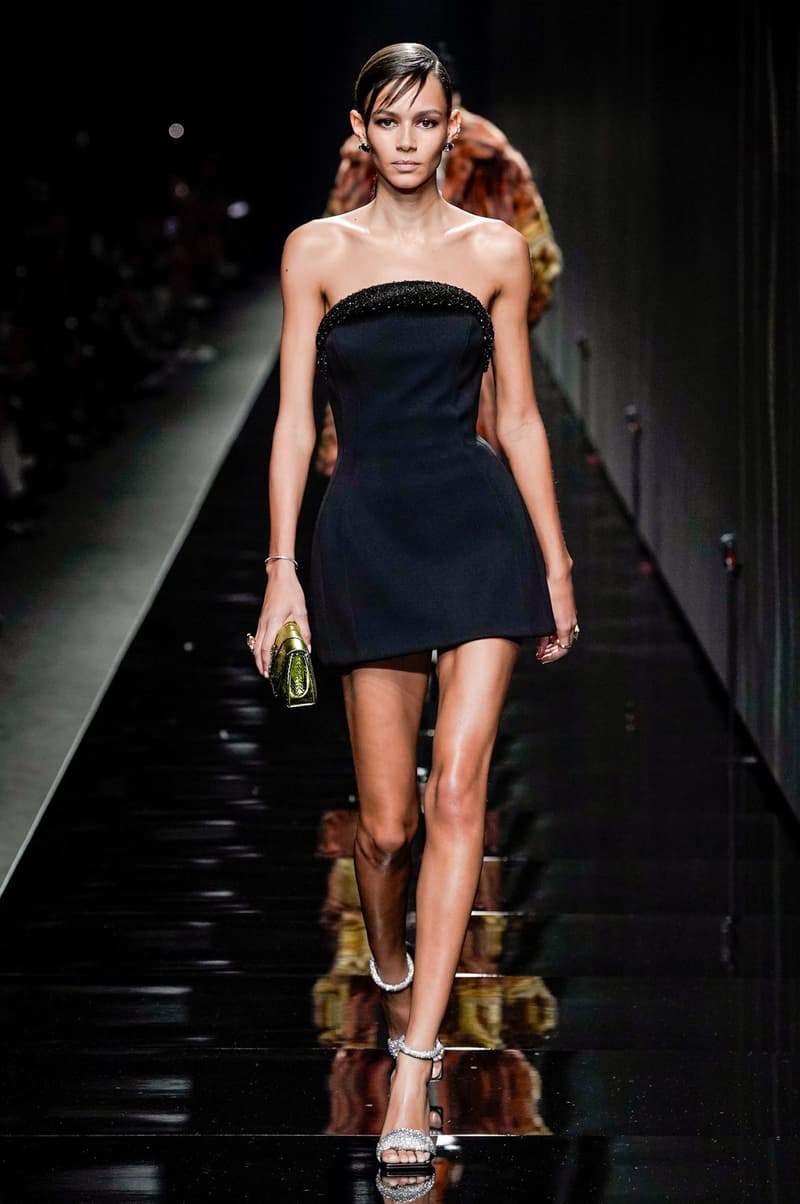 48 of 53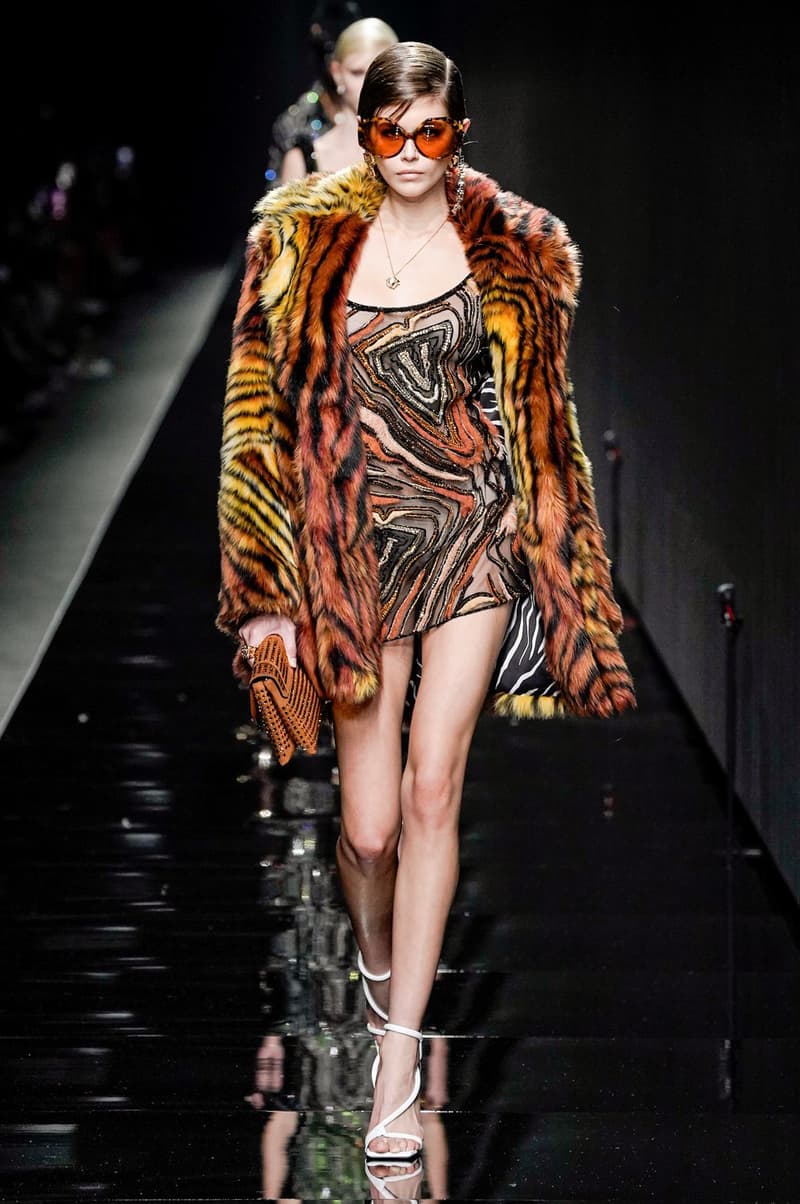 49 of 53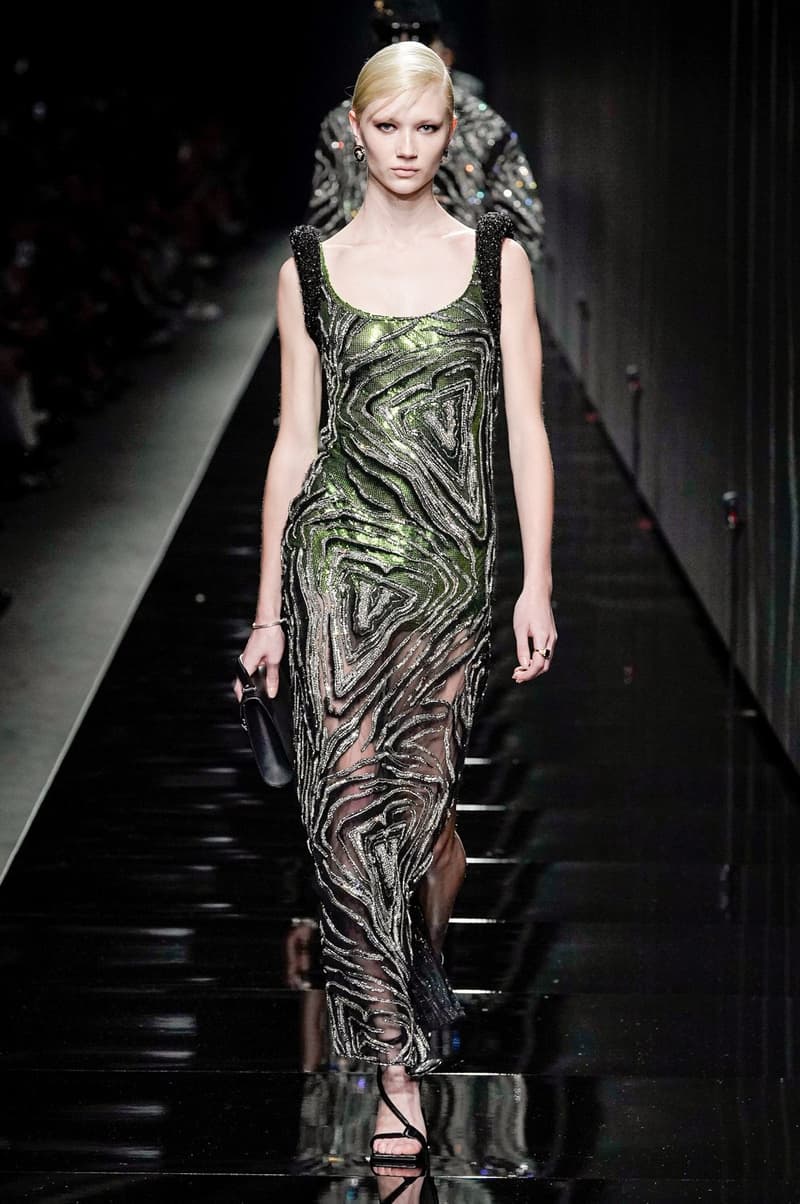 50 of 53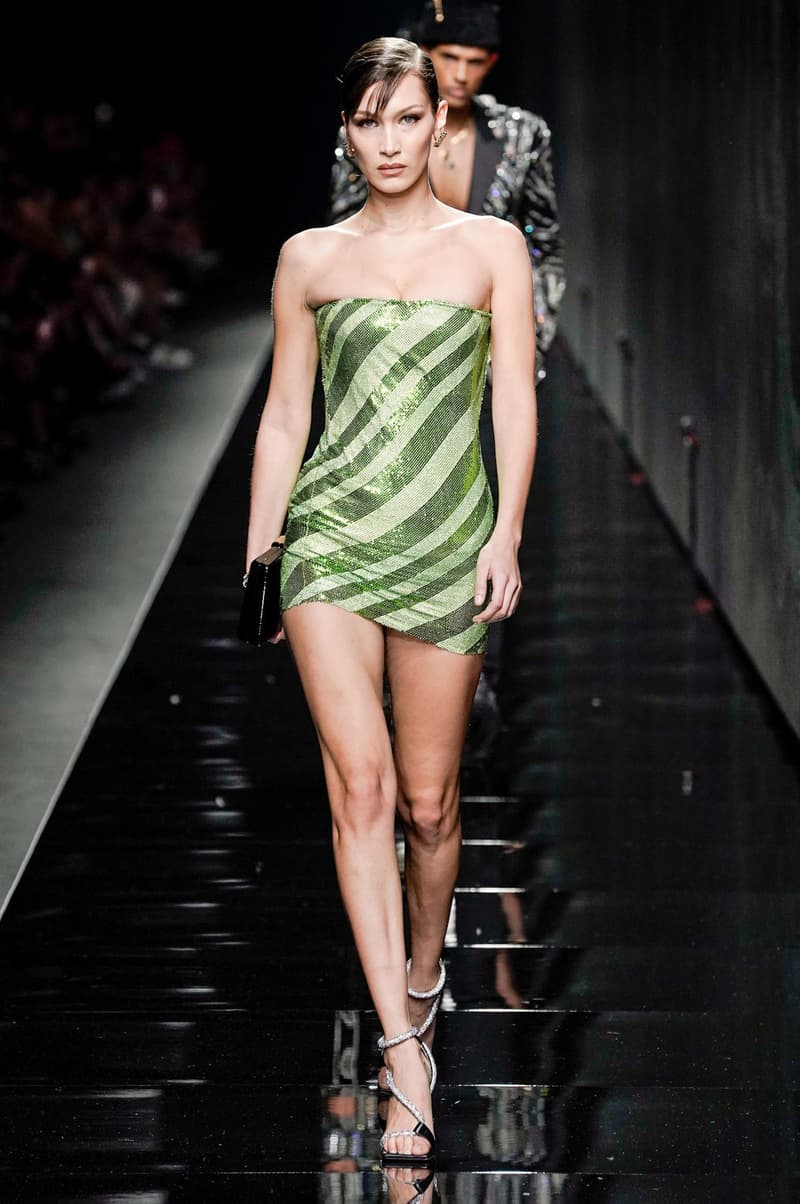 51 of 53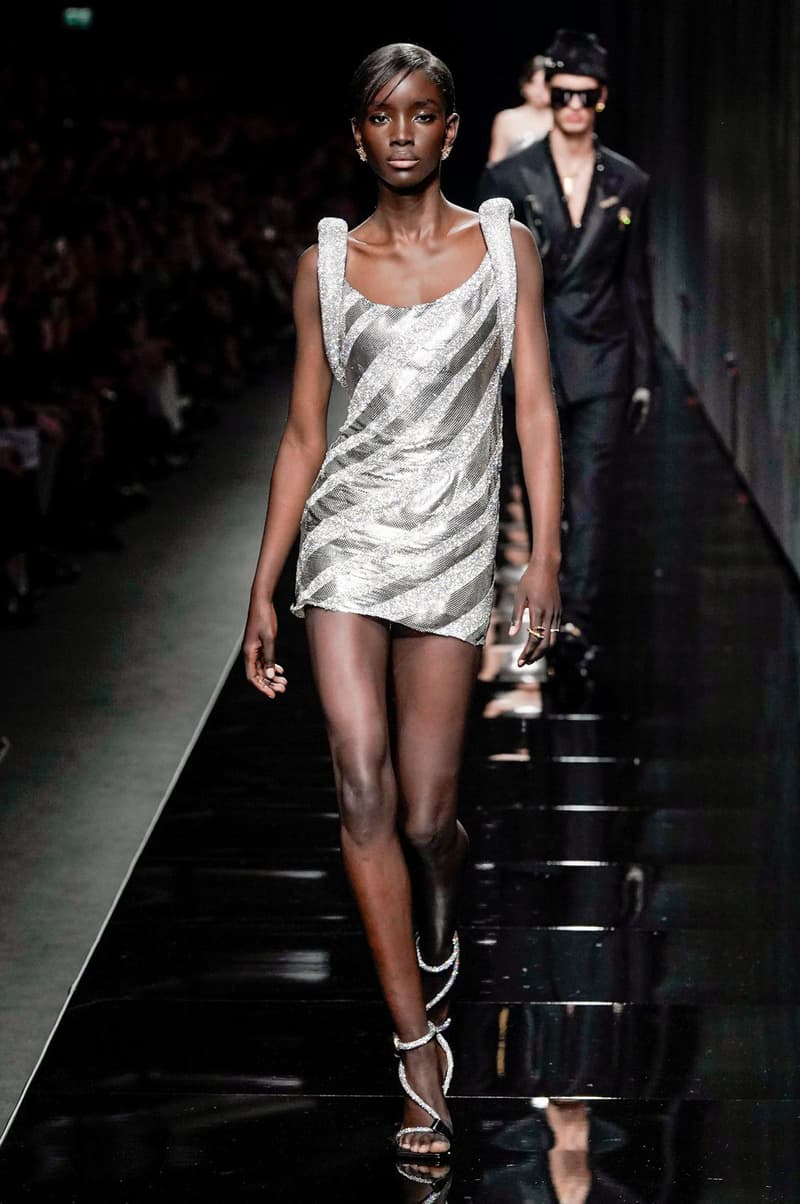 52 of 53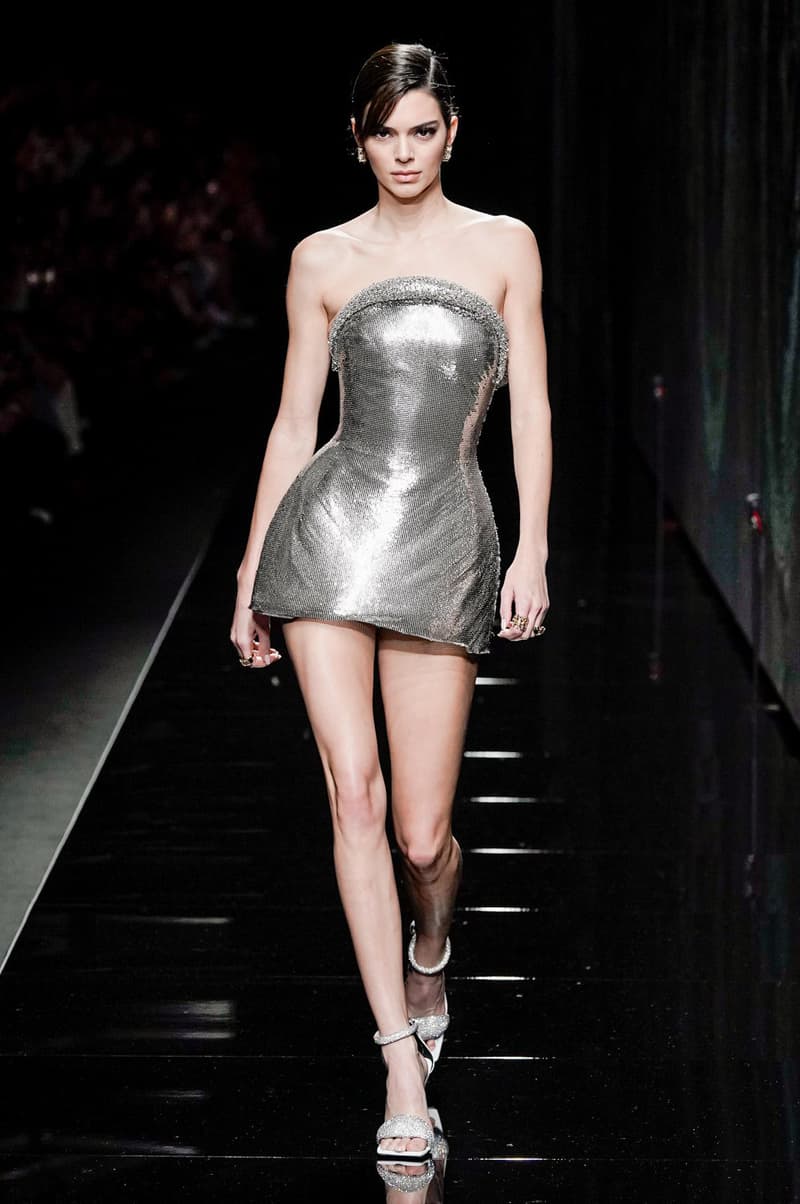 53 of 53
Versace FW20 Goes (Mostly) Back to Black
No jungle print in sight.
Donatella Versace fueled already-high anticipation of her Fall/Winter 2020 collection with an Instagram post revealing that Anna Wintour — clad in her signature sunglasses — stopped by the atelier for a sneak peek at the range. Versace's new offerings were unveiled to the public (or at least lucky invitees) at Milan Fashion Week earlier today, following shows by Marni and Fendi.
Up until now, Versace has unwaveringly riffed on that jungle-print dress worn by Jennifer Lopez to the 2000 Grammys (further rehashing isn't necessary). Judging from the brand's decision to release a jungle-print watch, as well as cast JLo as the face of its Spring/Summer 2020 campaign, few would be surprised to see further iterations of the — granted — iconic dress on the FW20 runway. However, Versace presented a pleasant departure from its recent releases with a new collection largely rendered in solid black.
A series of opening ensembles are the clear standouts of the collection: a black, strong-shouldered blazer with gold Medusa head buttons is worn over a slinky minidress, and kickflare trousers paired with oversized black shades perfectly exemplify Versace's special brand of dark and dangerous, yet Miami-ready, glamor. The collection continues with updates on its famous Barococo prints, as well as a brief and cheesy journey into athleisure. The show ends with glitzier looks including a faux fur tiger-print coat worn over a sheer, beaded slip and a rather baffling tube dress, worn by Bella Hadid, that appears to be made of a single strip of un-hemmed, sequined polyester.
Take a look at Versace's FW20 collection in the gallery above and stay tuned for more from Milan Fashion Week.
---
Share this article