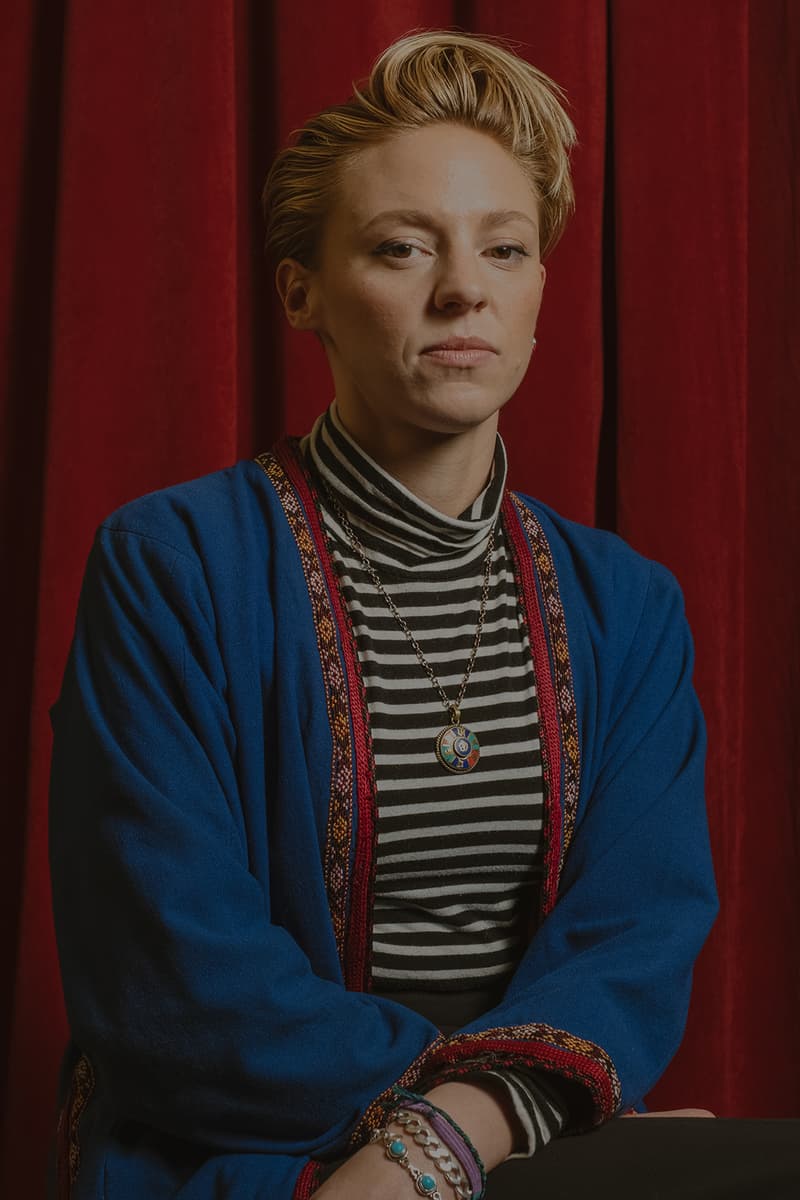 British Musician La Roux on Her Return to Music and New Album 'Supervision'
After a six-year hiatus, the artist is officially back.
Music
British Musician La Roux on Her Return to Music and New Album 'Supervision'
After a six-year hiatus, the artist is officially back.
When La Roux debuted as a synth-pop duo with a self-titled album in 2009, the British group quickly established itself as one of the most exciting acts in music. Featuring chart-topping hits "Bulletproof" and "In for the Kill," the record won a Grammy for Best Electronic/Dance Album. The band would eventually return with a sophomore album, Trouble in Paradise, in 2014 — although it was announced mid-promotion that vocalist Elly Jackson would become a solo act.
What followed that release was an unexpected six-year hiatus. Speaking to HYPEBAE, Jackson reveals that she had to press a reset button for her career to revisit the true enjoyment and passion she has for writing and recording music. The result is her new album, Supervision, an eight-track project that stays true to Jackson's signatures, yet feels much more uplifting and breezy than her previous work.
We sat down with La Roux at The Django (cellar level of the Roxy Hotel in NYC) to talk about what she's been up to over the last few years, and how her latest album came together. Read our interview with the singer below.
You can now stream Supervision on Spotify and Apple Music.
It's been about five years since your last album. What have you been up to?
I've been in the studio the whole time but originally, I was making another record with a co-collaborator. Three years in, it just felt wrong and it was taking too long, so I abandoned the work and the relationship, and knew I needed to make an album on my own. I started writing this record in early 2018 and had it written by early summer. The rest of the time since then, I've been setting up my business again with a new team that was right for this record and this phase of my career.
Ahead of your new album Supervision, you came out with two new singles. How did it feel releasing new music after such a long time?
I released two new singles "International Woman of Leisure" and "Automatic Driver" along with "Gullible Fool," which was kind of a giveaway, though it's hard to communicate that with streaming now. It's been so good putting music out again, I've really missed it. The whole process is something I love and the aesthetic was really fun to develop this time. I've really missed that too. It was also nice to put out something I was so happy with. I made it almost stress-free because I was so happy with the work, and finally within myself before it became public.
What was the inspiration behind Supervision and what does this new step mean to you as a musician?
There wasn't really time for inspiration. I just had to throw away three years' work and start again, so it was more like vomiting. This step is about independence and faith in myself. I feel like I've cracked my code now, and I just want to carry on and not have these gaps where I lose myself.
You had to write and record the album in just four months. What was the process like and what were some of the biggest challenges?
It was just fun. I honestly haven't felt that way writing since I was a teenager. It was very cathartic and it really needed to happen so I couldn't stop it. I felt like I was finally just loving my hobby and favorite activity all day, every day for four months, and I just let the music happen without controlling it. It was honestly a joy from start to finish.
What are some things you look forward to the most on this album release?
The making of the videos and touring. They can both be insanely challenging and intense but so rewarding. I love working with a big team and having to pull something off quickly but very well.
Which is your favorite track from the album, and why?
I think it's "Everything I Live For." It's like the inside of my head when I'm in a really good mood.
How do you think pop music has changed since the late 2000s to early 2010s, and what do you think are some aspects we can look forward to in this new decade?
It's changed so much it's hard to even go into it briefly. In short, I would say it's a lot more polarized in some respects, and then on the other hand, it's all become more blurry and less focused in terms of where things sit and why. I, for instance, have no idea (nor do I care) where I belong in the landscape anymore, and I think that's true of a lot of bands and artists. Pop has become something I don't recognize anymore, and I think it's becoming simpler and simpler. I'm concerned about how much more minimal and aggressive it could become.
I think the way in which it's most different from the time when I emerged, though, is mainly that underground music doesn't rise up in the same way anymore and become "crossover." Everything stays in its genre or fan lane pretty much. Even stuff that's been streamed billions of times can remain forever unheard by others, which was not the case when radio was the main pusher of music.
With your debut record being so successful, were there any challenges when creating music for your following albums?
Of course, but I'm well over it now. There is no point in thinking on it. The aim of music is to make something that makes you happy and you enjoy making. As long as I'm doing that, I'm fine. In the years where I did try to match the style or "success" of my debut, the more I hated making music.
Also, I stand by the rule that artists and bands should evolve and that if I gave people anything like the debut, it would only serve to restrict me to one style which would be even harder to abandon later. I'm glad I decided to just change and make whatever felt right to me creatively, however much it may have not been what some fans wanted.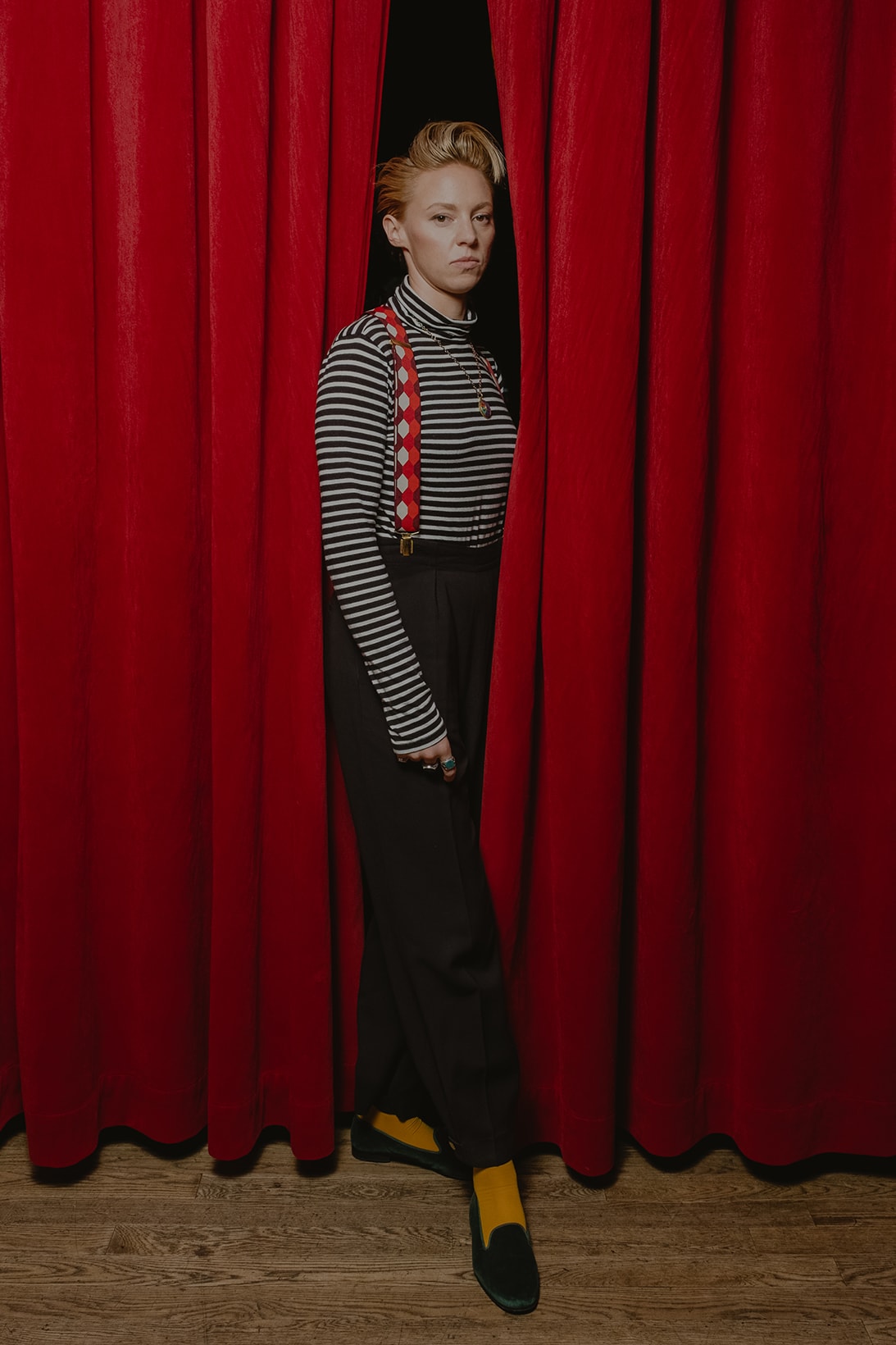 How did your collaboration with Tyler, The Creator on IGOR happen?
He literally called me and asked if I would sing on a couple of tracks. He then texted me the bits he had, and I recorded it that week and sent it back to him. It was a very quick process.
What is your favorite part of the journey of creating music?
The fact that an idea didn't exist a minute ago, and now it seems like you couldn't live without it.
What inspires you in terms of fashion these days? How do you think the fashion scene has changed over the past 10 years?
I don't follow fashion really, but obviously, things have gotten a lot more casual again and comfortable, which I really like.
Photographer

Evelyn Freja
Producer

Teresa Lam
Location

The Django
Hair Stylist

La Roux
---
Share this article