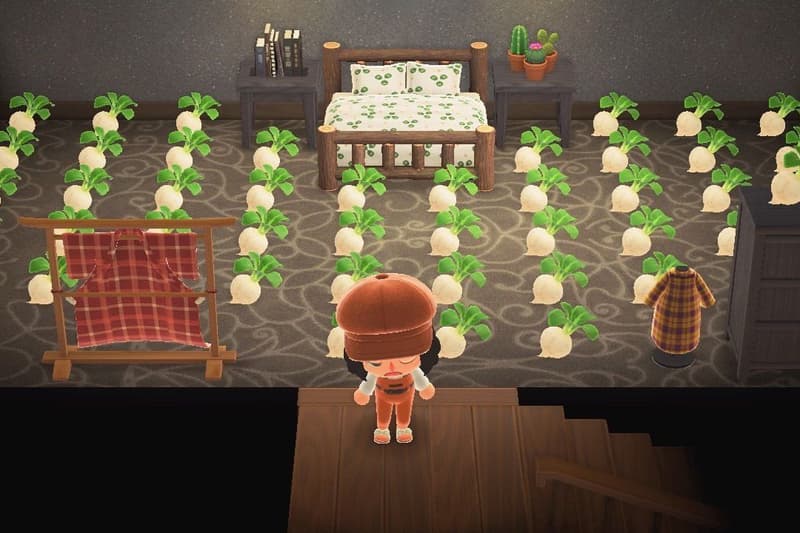 Tech
The Turnip Market on 'Animal Crossing: New Horizons' Is The Virtual Version of Supreme Lines
Here's how players are winning the Stalk Market.
The Turnip Market on 'Animal Crossing: New Horizons' Is The Virtual Version of Supreme Lines
Here's how players are winning the Stalk Market.
With video game usage increasing 45 percent in the U.S. and Nintendo's Switch console selling out in the country, Animal Crossing: New Horizons has undeniably become one of the hottest games recently. Taking the spotlight within ACNH is the Stalk Market, where players can purchase turnips from a character called Daisy Mae every Sunday to keep or sell them at Nook's Cranny. With fluctuating prices, turnips can either help you make or lose money — which has fueled strangers to predict turnip prices and interact with one another to get the best deals.
For those who are unfamiliar with the system, turnip prices are determined twice a day — at midnight and at noon. After purchasing turnips in bundles of 10 on Sunday, players can either sell their turnips or keep them until a new deal arrives 12 hours later. With the use of social media and messaging channels such as Reddit and Discord, ACNH users have been able to speed up the process by looking for other islands with good prices (which would typically be around 500 Bells or sometimes even more than 600 Bells) rather than waiting for a new turnip price hours later.
According to some Twitter users, queues for islands with high turnip prices can sum up to thousands of people and some are even staying up all night for their turn. Each user organizes their lineup process in various ways, including specialized websites like the Turnip Exchange which provides an orderly system of code exchanges and queues. Through this platform, users can pick islands (including those that charge entry fees in Bells) they want to visit to get the best turnip deals.
Scroll down to get a glimpse of what the Stalk Market looks like. For more on Animal Crossing, read about how you can customize your own designer clothes in the game.
Turnip selling party, we even formed a queue outside nooks. shoutout to the generous host 4 their time #AnimalCrossing #ACNH #NintendoSwitch pic.twitter.com/iu5gZ3QZeG

— Shippoalex (@ShippoAlex) March 30, 2020
I stayed up until 3am waiting in queue to sell turnips on someone's island #AnimalCrossing #ACNH #NintendoSwitch pic.twitter.com/v5c1hFGHKk

— ArtySkunk (@ArtySkox) March 31, 2020
I am in a queue to sell turnips
53/1215 people so far pic.twitter.com/r6iVs58Let

— BananaShiki quarantines in Animal Crossing (@BananaShiki) March 31, 2020
EDIT: I did it again. pic.twitter.com/ebRVyT5JzP

— bc2014 (@bc201401) April 7, 2020
Share this article