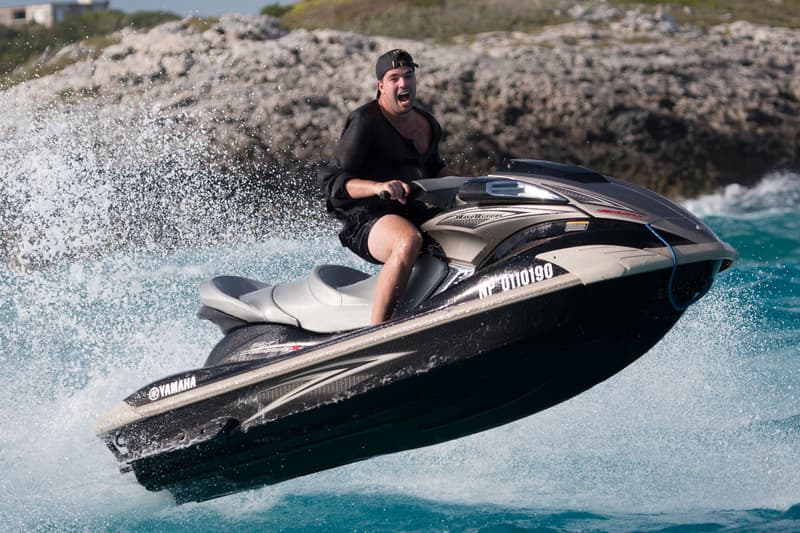 Film & TV
Here Are the 10 Craziest True Crime Documentaries on Netflix
Recounting murder, corporate crimes and the little-known phenomenon of wine fraud.
Here Are the 10 Craziest True Crime Documentaries on Netflix
Recounting murder, corporate crimes and the little-known phenomenon of wine fraud.
Warning: This post contains spoilers.
Now that you've finished Tiger King, the hit Netflix documentary series investigating the controversial — and often shady — world of exotic animal zoos, you're likely in search of a new stranger-than-fiction story to ponder. Lucky for true crime fans, Netflix is home to its very own "Crime" category, including a number of standout titles chronicling the darker side of humanity.
Evil Genius, a four-part series, delves into a mysterious case involving a pizza delivery man, bank robbery and time bomb while Fyre: The Greatest Party That Never Happened exposes the makings of one of contemporary culture's most famous scams. For those finding themselves drinking more wine than usual while quarantined, Sour Grapes is a compelling investigation into Rudy Kurniawan, the first person in the U.S. convicted of wine fraud. If Tiger King piqued an interest in animal rights, Don't F**ck With Cats is a look at murderer Luka Magnotta, whose crimes escalated from the abuse of kittens to the dismemberment of a Chinese international student in Canada.
Keep reading for the 10 best true crime documentaries available to stream on Netflix.
Dirty Money
A two-season-long Netflix original, Dirty Money tells the stories of white collar crime and corruption from the profit-hungry world of pharmaceuticals to Donald Trump's pre-POTUS history of dubious business deals to the issue of elder abuse. Produced by Oscar-winning documentarian Alex Gibney, the series is informative and persuasive, though anything but lighthearted.
Don't F**k With Cats
Don't F**k With Cats, which borrows its title from the Internet's purported "rule zero," chronicles two online sleuths' commitment to tracking down the identity of animal abuser Luka Magnotta. In 2010, Magnotta uploaded a video of himself killing two kittens online. A virtual manhunt for the perpetrator ensues, and eventually leads to the conviction of Magnotta for the gruesome murder of Jun Lin, a Chinese international student studying at Concordia University.
Evil Genius
Serving as fodder for a slew of investigative articles, true crime novels and fictional films, the 2003 death of pizza delivery man Brian Wells has continued to fascinate the public for over a decade. The saga began in Erie, Pennsylvania where Wells was taken hostage and forced to complete a twisted scavenger hunt involving a series of tasks — including bank robbery — with a homemade bomb strapped to his neck. Evil Genius takes a renewed look at the infamous case with interviews, archival footage and first-hand accounts from those involved.
Fyre: The Greatest Party That Never Happened
One of two documentaries on Fyre Festival, the failed music extravaganza that left high rolling ticket-holders empty handed and, more tragically, local workers unpaid and in debt, Fyre: The Greatest Party That Never Happened is an unsympathetic exposé of scammer Billy McFarland, the mastermind behind the scheme. Notably, the documentary was produced by Jerry Media, the social media agency responsible for promoting the festival online while allegedly knowing it would never come to fruition (unsurprisingly, the release glosses over the company's involvement in the scam). Fyre provides a riveting look at the making of the festival, as well as the dangers of fame and Instagram marketing.
Killer Inside: The Mind of Aaron Hernandez
Full of archival footage and interviews with those close to former New England Patriots player Aaron Hernandez, Killer Inside: The Mind of Aaron Hernandez is a sensitive, yet gripping portrait of the late NFL star. The three-part series investigates and brings to light the possible motives for Hernandez's involvement in multiple murders. It also shines light on the issues of homophobia in sports and chronic traumatic encephalopathy (CTE), a neurodegenerative disease that many athletes suffer from due to repeated head injuries sustained on the field.
Making a Murderer
One of Netflix's first non-fiction hits, Making a Murderer premiered on the streaming platform back in 2015 and since then, has ignited a firestorm of conversation on wrongful conviction, an issue that has long plagued law enforcement particularly when it comes to non-white defendants. The show examines the trials of Steven Avery, a salvage yard worker from Wisconsin who was released from prison in 2003 after serving 18 years for a prior wrongful murder conviction. Subsequently, Avery was convicted — wrongfully, so the narrative suggests — for the murder of Teresa Halbach. Over the course of two seasons, directors Moira Demos and Laura Ricciardi paint a maddening portrait of a corrupt justice system hellbent on proving a point — and taking down Avery's family with him.
Sour Grapes
Anything can be counterfeited, from designer goods to art to high-end wine. Sour Grapes investigates Rudy Kurniawan, an Indonesian wine collector who hoodwinked auction houses with forged bottles of Domaine Ponsot Clos Saint-Denis, a high-end wine producer famous for its vintages dating to 1934. In 2014, Kurniawan became the first person in the U.S. convicted of wine fraud, becoming the American equivalent to renown German fraudster Hardy Rodenstock.
The Confession Killer
The Confession Killer recounts the story of Henry Lee Lucas, one of the world's most notorious serial killers who, as it turns out, falsely confessed to more than 100 murders throughout the early '80s. The series reveals the intriguing yet frightening backstory of Lucas, who endured a complicated childhood at the hands of an alcoholic father and abusive mother. The five-episode show also takes a critical look at the prestigious Texas Rangers law enforcement unit, who fed Lucas information in an attempt to write off hundreds of unsolved murders in his name.
The Pharmacist
What begins as a search for justice quickly snowballs into an investigation of the American opioid epidemic as The Pharmacist follows Dan Schneider, a Louisiana man searching for the perpetrator of his son's drug-related murder. Schneider's personal connection to addiction — and his job as a pharmacist — leads him to notice an increase in prescriptions of OxyContin, a highly addictive painkiller. Suspicious, Schneider tracks down the prescriber of these painkillers and eventually lands on Jacqueline Cleggett, the owner of a pain management clinic, who over-prescribed medication for her own financial gains.
The Staircase
Another series casting doubt on the efficacy of the justice system, The Staircase documents the trial of Michael Peterson, convicted of bludgeoning his wife, Kathleen, to death. Peterson maintains that Kathleen died after accidentally falling down the stairs, but authorities question his reliability as it turns out the Tennessee-born novelist was involved in a strangely similar case years before.
Share this article