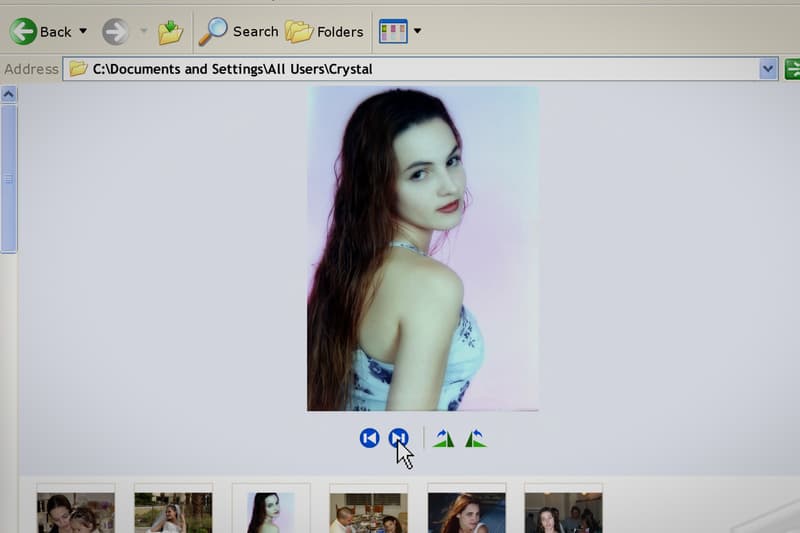 Film & TV
Here Are the Craziest True Crime Documentaries on Netflix
Recounting fraud, art heists, murder and more.
Here Are the Craziest True Crime Documentaries on Netflix
Recounting fraud, art heists, murder and more.
Warning: This post contains spoilers.
Just over a year ago, documentary series Tiger King became a veritable sensation, fascinating viewers with stranger-than-fiction plot twists and dividing the internet over its cast of not-so-sympathetic characters. Though Tiger King certainly didn't create the true crime genre, the series' explosive success piqued viewers' interest in the darker side of humanity. Throughout the pandemic, Netflix has capitalized on our morbid fascination, releasing a slew of deep dives into crimes ranging from art heists to to murder.
The streaming platform's most recent crime release, Why Did You Kill Me? explores the death of Crystal Theobald and her family's unrelenting quest to track down those responsible.  American Murder: The Family Next Door focuses on another tragic killing, the 2018 murder of Shanann Watts and her two daughters. A less gruesome feature, This Is a Robbery: The World's Biggest Art Heist revisits the 1990 looting of the Isabella Stewart Gardner Museum, during which 13 masterpieces worth $500 million USD were stolen. 31 years later, the works have yet to be found.
Keep reading for the 11 best true crime documentaries available to stream on Netflix.
American Murder: The Family Next Door
A documentary that refuses to mythologize a killer, American Murder investigates the disappearance of Shanann Watts and her two daughters. To most onlookers, Shanann's life seemed picture-perfect — she constantly documented footage of her beautiful children and doting husband, Chris, on social media. However, Chris was a textbook abuser, emotionally manipulating Shanann while having an affair with another woman. Ultimately, he confessed to killing Shanann — who was pregnant with their third child — and their two daughters. American Murder honors Shanann's unwavering commitment to her family and highlights the issue of domestic violence, an all-too-common reality that affects one in four women.
Dirty Money
A two-season-long Netflix original, Dirty Money tells the stories of white collar crime and corruption from the profit-hungry world of pharmaceuticals to Donald Trump's pre-POTUS history of dubious business deals to the issue of elder abuse. Produced by Oscar-winning documentarian Alex Gibney, the series is informative and persuasive, though anything but lighthearted.
Don't F**k With Cats
Don't F**k With Cats, which borrows its title from the Internet's purported "rule zero," chronicles two online sleuths' commitment to tracking down the identity of animal abuser Luka Magnotta. In 2010, Magnotta uploaded a video of himself killing two kittens online. A virtual manhunt for the perpetrator ensues, and eventually leads to the conviction of Magnotta for the gruesome murder of Jun Lin, a Chinese international student studying at Concordia University.
Evil Genius
Serving as fodder for a slew of investigative articles, true crime novels and fictional films, the 2003 death of pizza delivery man Brian Wells has continued to fascinate the public for over a decade. The saga began in Erie, Pennsylvania where Wells was taken hostage and forced to complete a twisted scavenger hunt involving a series of tasks — including bank robbery — with a homemade bomb strapped to his neck. Evil Genius takes a renewed look at the infamous case with interviews, archival footage and first-hand accounts from those involved.
Fyre: The Greatest Party That Never Happened
One of two documentaries on Fyre Festival, the failed music extravaganza that left high rolling ticket-holders empty handed and, more tragically, local workers unpaid and in debt, Fyre: The Greatest Party That Never Happened is an unsympathetic exposé of scammer Billy McFarland, the mastermind behind the scheme. Notably, the documentary was produced by Jerry Media, the social media agency responsible for promoting the festival online while allegedly knowing it would never come to fruition (unsurprisingly, the release glosses over the company's involvement in the scam). Fyre provides a riveting look at the making of the festival, as well as the dangers of fame and Instagram marketing.
Killer Inside: The Mind of Aaron Hernandez
Full of archival footage and interviews with those close to former New England Patriots player Aaron Hernandez, Killer Inside: The Mind of Aaron Hernandez is a sensitive, yet gripping portrait of the late NFL star. The three-part series investigates and brings to light the possible motives for Hernandez's involvement in multiple murders. It also shines light on the issues of homophobia in sports and chronic traumatic encephalopathy (CTE), a neurodegenerative disease that many athletes suffer from due to repeated head injuries sustained on the field.
Making a Murderer
One of Netflix's first non-fiction hits, Making a Murderer premiered on the streaming platform back in 2015 and since then, has ignited a firestorm of conversation on wrongful conviction, an issue that has long plagued law enforcement particularly when it comes to non-white defendants. The show examines the trials of Steven Avery, a salvage yard worker from Wisconsin who was released from prison in 2003 after serving 18 years for a prior wrongful murder conviction. Subsequently, Avery was convicted — wrongfully, so the narrative suggests — for the murder of Teresa Halbach. Over the course of two seasons, directors Moira Demos and Laura Ricciardi paint a maddening portrait of a corrupt justice system hellbent on proving a point — and taking down Avery's family with him.
The Pharmacist
What begins as a search for justice quickly snowballs into an investigation of the American opioid epidemic as The Pharmacist follows Dan Schneider, a Louisiana man searching for the perpetrator of his son's drug-related murder. Schneider's personal connection to addiction — and his job as a pharmacist — leads him to notice an increase in prescriptions of OxyContin, a highly addictive painkiller. Suspicious, Schneider tracks down the prescriber of these painkillers and eventually lands on Jacqueline Cleggett, the owner of a pain management clinic, who over-prescribed medication for her own financial gains.
The Staircase
Another series casting doubt on the efficacy of the justice system, The Staircase documents the trial of Michael Peterson, convicted of bludgeoning his wife, Kathleen, to death. Peterson maintains that Kathleen died after accidentally falling down the stairs, but authorities question his reliability as it turns out the Tennessee-born novelist was involved in a strangely similar case years before.
This Is a Robbery: The World's Biggest Art Heist
A four-part series, This Is a Robbery revisits the 1990 looting of the Isabella Stewart Gardner Museum. Two men posing as Boston police officers made off with 13 works, including valuable paintings by Rembrandt, Vermeer and Degas. Though the FBI believed the heist was led by the Boston Mafia, their investigation led nowhere. To this day, the stolen works — worth an estimated $500 million USD — still haven't been recovered.
Why Did You Kill Me?
In 2006, 24-year-old Crystal Theobald was on a drive with her boyfriend and brother when the three were ambushed by a local gang. Theobald, a mother of two, died after sustaining gunshot wounds to the head. Seeking justice, Theobald's cousin created a MySpace page to try and track down those involved in the shooting. Things soon spiraled out of control when Theobald's mother, Belinda Lane, took over the DIY investigation.
Share this article