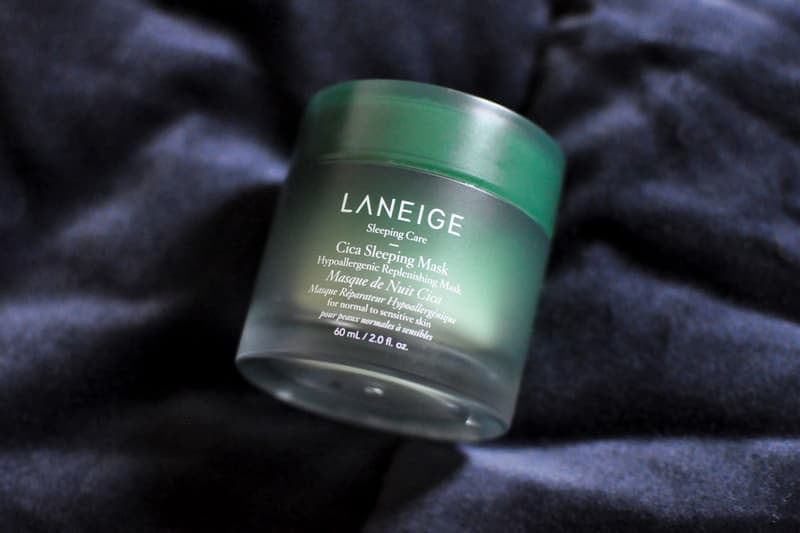 Beauty
Laneige's Cica Sleeping Mask Is a Skincare Must-Have, In Quarantine and Beyond
An editor reviews the cult favorite.
Laneige's Cica Sleeping Mask Is a Skincare Must-Have, In Quarantine and Beyond
An editor reviews the cult favorite.
Despite the inevitable boredom of quarantine, self-isolation has proved one thing — without the distractions of normal life (read: staying out late and forgetting to wash my face), my skin has never looked better. With ample time to catch up on sleep, religiously abide by my skincare routine and experiment with new products, acne and other dermatological woes have fallen by the wayside.
My at-home experimentation led me to a new product that's kept my quarantine skin glowing, and will likely remain in my lineup long after we're allowed back outside. Meet Laneige's Cica Sleeping Mask, a cult favorite that I didn't discover until a few weeks ago. Ideal for sensitive and dry skin types such as mine, the mask gets its name from medicinal herb centella asiatica (also known as cica), a key ingredient. Used in traditional Chinese medicine for centuries, the leafy plant helps soothe and repair skin. It's also full of vitamins, amino acids and and fatty acids which, together, can stimulate collagen production.
Keep reading for why this week's Editor's Pick will remain a must-have beyond quarantine.
WHAT IT IS: Laneige Cica Sleeping Mask
WHY IT'S WORTH THE HYPE: Featuring a quickly absorbing formula, the Cica Sleeping Mask deeply hydrates but never feels heavy or greasy. The cream also has a cooling effect that, while I'm unsure imparts any particular benefit, definitely feels soothing.
I use the Cica Sleeping Mask twice a week (the label recommends no more than this) as the last step in my skincare routine. After cleansing and toning, as well as applying essence, serum and moisturizer, I slather on a generous amount of the mask. Laniege advises layering the product two to three times for a more deeply hydrating and soothing effect — I haven't yet tried this method, though.
Results are evident as soon as you wake up. After a good night's sleep, my face feels moisturized to the touch. Any redness I was experiencing the day before is gone, along with irritation and dry patches. The product is so effective at hydrating that I sometimes use it as a spot treatment during the day on any particularly dry patches I may have.
Once I rinse off any residue left by the mask, my skin is a perfect canvas for my morning skincare routine (serum, moisturizer and sunscreen). Once start wearing makeup post-quarantine, I have a suspicion the mask's overnight effects also help prime the face for foundation and concealer.
WHERE YOU CAN FIND IT: The Laneige Cica Sleeping Mask retails for $34 USD at Sephora's website.
---
Share this article