Music
Lolo Zouaï Talks New Single "It's My Fault" and Upcoming Tour With Dua Lipa
The singer, currently in quarantine, gives us an inside look at her fresh track.
Lolo Zouaï Talks New Single "It's My Fault" and Upcoming Tour With Dua Lipa
The singer, currently in quarantine, gives us an inside look at her fresh track.
At only 25-years-old, pop-R&B singer Lolo Zouaï has captured the attention of hundreds of thousands of fans (just check her massive Instagram following), as well as the acclaim of industry heavyweights Dua Lipa, whom she'll accompany on the Future Nostalgia tour, and Dev Hynes of Blood Orange. The rising star's smooth voice and melancholy, R&B-inflected sound is a mash-up of influences: hip-hop of the Bay Area, where she grew up, Arabic melodies (her father is Algerian) and the gritty feel of New York City, her second home.
In the midst of quarantine, Zouaï has released a new single, "It's My Fault," a moody, downbeat track that recounts the complications of catching feelings for a friend. An accompanying lyric video, shot while abiding by social distancing recommendations, is a scenic and pensive visual interpretation of the song.
HYPEBAE chatted with Zouaï about her new release, how she's handling quarantine and her upcoming tour with Dua Lipa.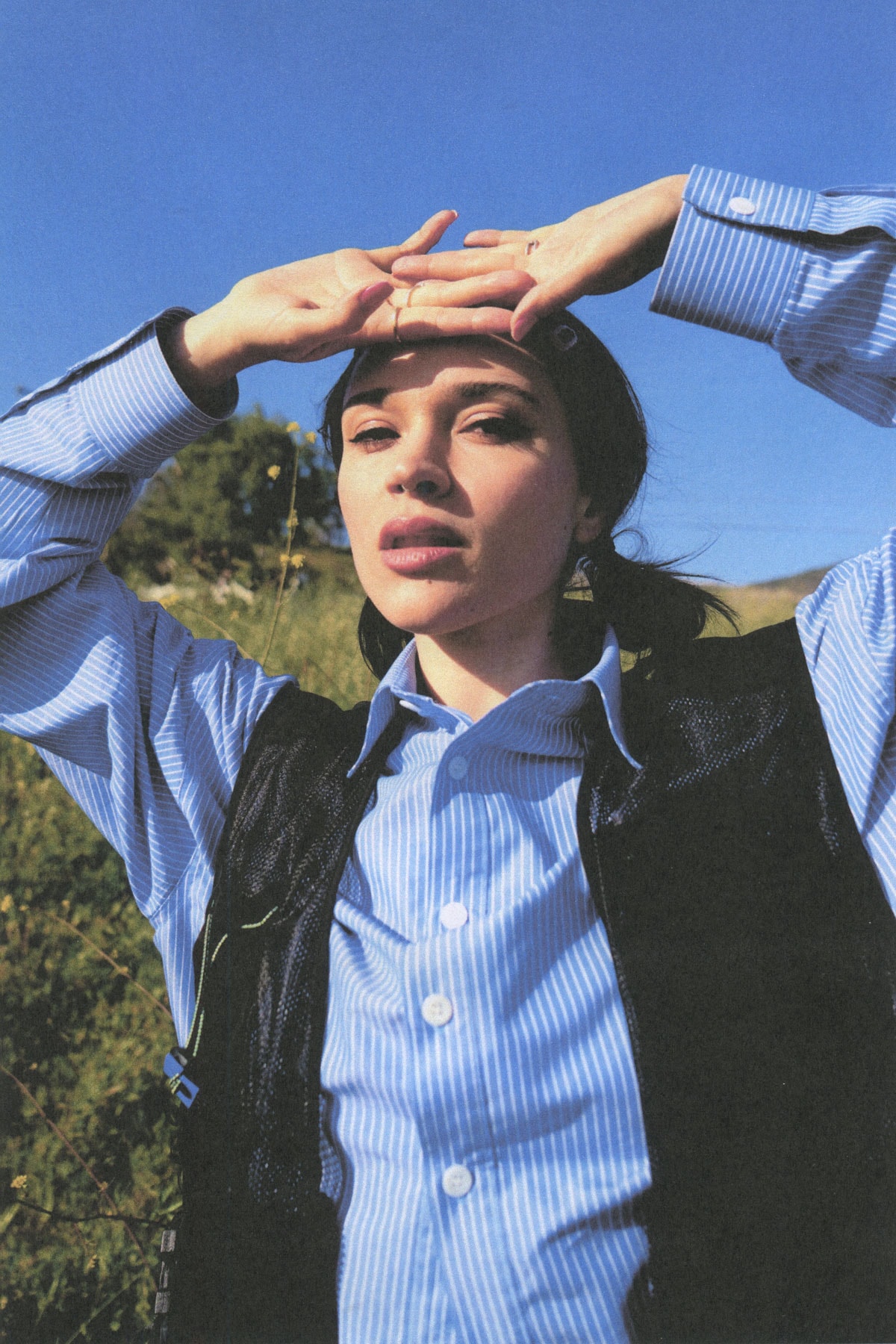 What inspired "It's My Fault," the song? Was there a particular inspiration behind the lyric video?
I wrote the song about the moment a relationship goes from friendship to something more. I always make sure to communicate how I feel, but sometimes it's hard to tell what's going on…I know it's not really my fault but I still continue to pursue a friendship even though I know [the other person] wants something more.
The song itself is dark, so I wanted to contrast that with playful cover art. The lyric video is in a field of flowers in the Malibu hills. You wouldn't expect a dark song to match that environment and that's what I like about it — it makes you think twice about the song.
How did you film the lyric video amid the current pandemic?
I've been staying with my friend in Los Angeles for the past few weeks. We drove out to Malibu one day and found a vacant field on a hill and shot the video in one take.
What has quarantine been like for you? Do you find isolation helps or hinders your musical process?
There are highs and lows (pun intended) but it's not nearly as hard as the [work of] essential workers on the front lines who have no choice but to go out. I realize how lucky I am to be able to make music from home — entertainment is important during all of this. I'm just trying to bring some light to this world in any way that I can, and since I've always been a DIY type of person, I'm fortunate to be able to continue creating.
Though plans have shifted due to coronavirus, do you have any projects in the works you can tell us about?
Let's just say I've got a lot coming this year!
What excites you most about your upcoming 2021 tour with Dua Lipa?
I'm excited to see what it takes to put together an arena tour. It'll be fun to watch Dua's show every night because one day I hope to play my own arena tours. She's incredible and is giving me an amazing opportunity to make new fans and share my music with a wider audience. Big shoutout to Dua.
What advice would you give musicians struggling to stay creative during the pandemic?
Good music doesn't have to be made in a professional studio. So many hits started in a bedroom. Don't let the idea of the final product stop you from making something fresh.
Share this article