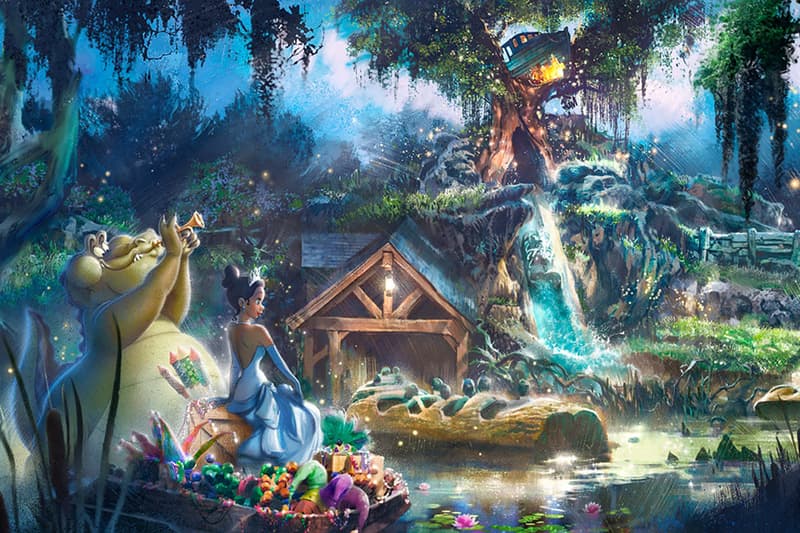 Culture
Disney Parks to Retheme Splash Mountain Ride Based On 'The Princess and the Frog'
"The new concept is inclusive – one that all of guests can connect with and be inspired by."
Disney Parks to Retheme Splash Mountain Ride Based On 'The Princess and the Frog'
"The new concept is inclusive – one that all of guests can connect with and be inspired by."
In support of the Black Lives Matter movement, Disney Parks announced last week that it will be changing the concept of Splash Mountain due to its ties to a racist film. The popular log flume ride was established in the '80s and is based on the 1946 Disney film Song of the South, which has been criticized over the years for its racist stereotypes against the Black community and its romanticized view of life after the Civil War.
Disney's theme parks in California and Florida are set to change the theme of the ride based on the 2009 film The Princess and the Frog featuring Princess Tiana, the Mickey Mouse company's first Black princess. As for Tokyo Disneyland's Splash Mountain, there is currently no word on whether it will also be restructuring the concept of the ride. Disneyland Resort's Public Relations Director Michael Ramirez said in a statement:
"With this longstanding history of updating attractions and adding new magic, the re-theming of Splash Mountain is of particular importance today. The new concept is inclusive – one that all of guests can connect with and be inspired by, and it speaks to the diversity of the millions of people who visit our parks each year."
After the news broke out, Anika Noni Rose, the voice behind Princess Tiana, took to Twitter to express her excitement and said: "I couldn't be more thrilled about Princess Tiana's new presence in the Disney Parks."
However, Disney won't be reopening its doors anytime soon due to the ongoing COVID-19 pandemic. According to the company's statement acquired by Deadline, the State of California "will not issue theme park reopening guidelines until sometime after July 4."
Read the full memo here and stay tuned while we wait for more details on the official reopening date.
---
Share this article