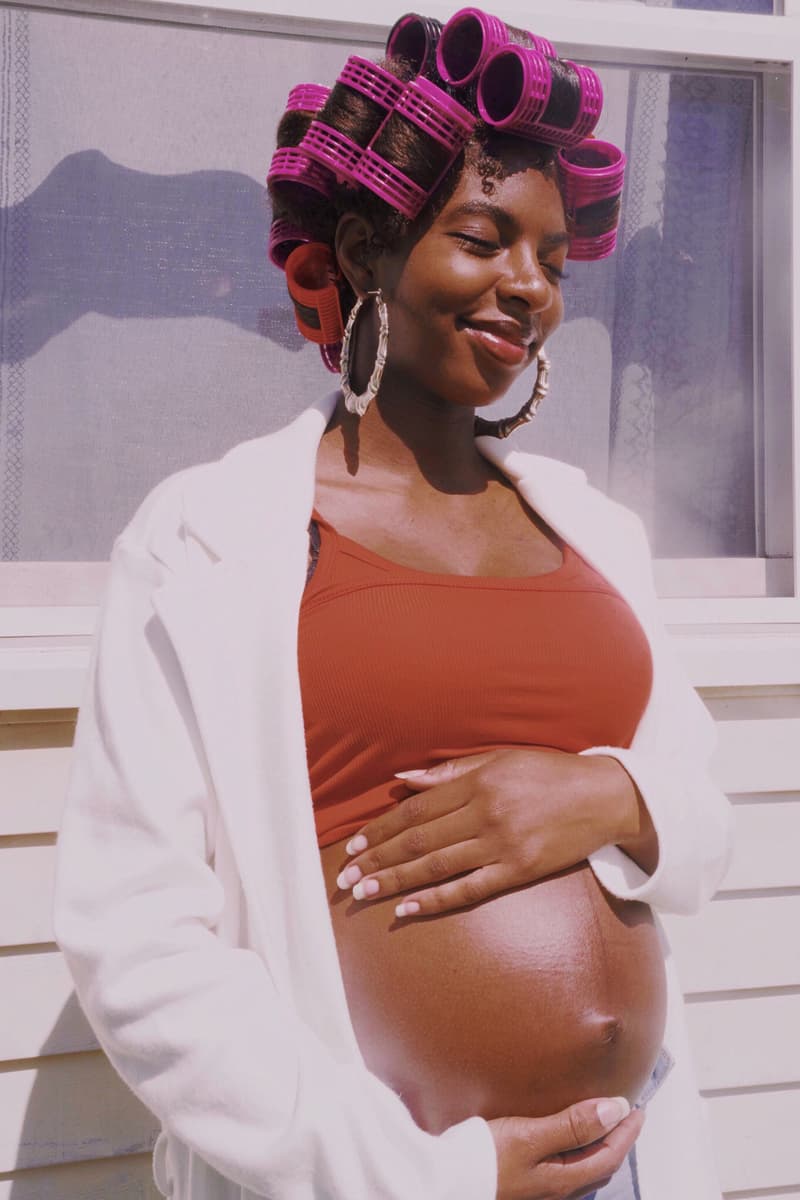 #BlackJoyMatters: VSCO Paints a Full Picture of the Black Experience With New Initiative
We spoke to SHAVONE. about the program that aims to amplify Black realities.
Culture
#BlackJoyMatters: VSCO Paints a Full Picture of the Black Experience With New Initiative
We spoke to SHAVONE. about the program that aims to amplify Black realities.
For many young people, the Black Lives Matter movement feels like a social revolution we had yet to experience. While this modern social revolution has mobilized in a unique way with the help of technology, at the root, the protests share many of the same themes of civil rights movements that took place in the not so distant past. Take the Martin Luther King Jr. era civil rights movement for example, a movement that centered around the survival, equity and empowerment of Black people. Just scratching the surface of this historic movement, there are clear similarities. The difference? With the viral capacity of social media and its re-sharing features, the everyday person now has the ability to display and echo events, as if they were their own editorial entity. And since tragedy has been at the forefront of mainstream media, the effortless nature of re-sharing enables people to echo tragedy, allowing it to occupy and fill many corners of the public Internet space.
SHAVONE. (aka Shavone Charles) is the Director of Consumer & Product Communications at the social media company VSCO. Outside of this role, she is a multi-hyphenate creative and a Black leader in tech, advocating for Black women and POC across the tech and creative industries. Charles is known as a Renaissance woman who continues to disrupt the norm as a classically-trained musician, model and change-maker in tech. The leading innovator is also the founder of organizations such as Magic in Her Melanin and Future Of Creatives.
Charles has spearheaded the recently launched VSCO campaign, #BlackJoyMatters — a program that aims to document and amplify Black realities, and the spectrums of Black existence beyond (and inclusive of) the trauma. This initiative is focused on painting a more complete portrait of the modern Black experience, and putting Black joy at the center. Another goal of the project is to help the world see a more holistic picture of Black stories and Black joy through the lens of Black storytelling, versus what's portrayed by the outside world. As a space dedicated to celebrating Black joy and Black creatives, #BlackJoyMatters is more than an algorithm or hashtag. It's an intention that has set a new precedent for social media.
Throughout the summer, the image-sharing app will spotlight art, photo portraits and videos submitted by its community across its platforms, including a curated in-app gallery dedicated to images depicting Black joy. On its blog, social channels and the app itself, VSCO will also be highlighting multidisciplinary Black creatives and thought leaders.
For Charles, it's important to not only give Black people a seat at the table, but also go beyond that and use platforms to their fullest potential by building physical, operational and technological systems of empowerment, and using those newly-created systems to generate a more authentic Black narrative. "Trauma has been such a central part of our stories and we've been so underrepresented. For Black people in America, trauma has always stolen our headline," Charles says. "Right now with everything being so televised, documented and archived, I think it's so important for us to use the very tool that helps keep us enslaved in different mentalities in this narrowcast, [and remember it] can also be freeing at the same time and allow us to seize control of the narrative," Charles says.
So much of the conversation within Black narratives and history is being presented and dictated by people who don't happen to be part of the Black community. For Charles, shifting those narratives means making space for conversations within the Black community, while also encouraging Black people to take ownership and find empowerment in showcasing their own stories. By cultivating conversations (written, visual or otherwise) within the Black community and putting our story narrative in the hands of Black people, we are able to see a full-spectrum depiction of the Black experience — an experience that contains nuances that cannot be learned, and is best explained when experienced.
Through this, we begin to expand on the monoculture that media often depicts, and instead, we are able to move beyond archetypes and showcase the many subcultures that exist within "Black culture," leaving room to explore stories in a more authentic way. "We have to use the tools that are in front of us. The same tools that can spread misinformation, we can use to take back and tell our stories the way we want to and represent ourselves and our community in a light that we're proud of," Charles explains. By passing the mic and celebrating this authenticity, we are also able to expand on the prevalent story narratives and showcase the duality that has always existed. While terror, systemic oppression, racism and intergenerational trauma have been and continue to be inarguable elements of the Black experience, our resilient culture has not been an exclusive expression of these elements. Black communities have always been cultures that thrived amidst struggle, experienced joy and prevailed through creative expression — we've simply neglected to wholeheartedly express this side of the coin.
"A lot of the [social media] platforms have played such pivotal roles in providing and being the voice for people, being the loud speaker, and enabling groups to mobilize and move to offline action as well," Charles says. As someone who works in tech, however, she is also well aware of social media's short attention span. "From being on the frontline and behind the scenes at the same time at these platforms, I've seen that Black trauma just continues to play out, cycle after cycle, really like a bad nightmare that you keep waking up to and going to sleep to. You see the conversation rise and then you see it sort of die out. Sometimes you see action, like legislation changes. Sometimes you see that real-life ripple effect of the conversation, but too often I've seen that it is [being treated as] another Black body, another hashtag."
As we've continued to see names or faces of deceased members of the Black community being shared online like memes, the Internet has become an increasingly uncomfortable and triggering place for Black people. Though the intentions of these posts and movements may most often be an action of solidarity and support for the Black community, these types of posts do not help to cease the trauma cycles. Similarly, statements that are trauma-led are not empowering, and leave little space to celebrate living Black people and their communities in an authentic way. In turning deceased members of our community into prime trending topics, we dehumanize the cause, and pull the focus away from the living Black population.
With efforts like #BlackJoyMatters intentionally carving out a space for Black joy, and expanding from demanding the right to live, to demanding the right to thrive, we are able to inspire Black people and form a new culture that's free of outdated and singular narratives. We are able to see the full picture. While on the outside it may just look like a hashtag, for Shavone Charles and VSCO, this small slice of happiness is just the beginning of a story the world at large has yet to see.
---
Jamila Pomeroy is an internationally published writer and journalist based in Vancouver, Canada. Aside from journalism, Pomeroy is also a commercial writer, screenwriter for television and documentary, model and actor. Through these forms of creative expression, Pomeroy hones in on a variety of subjects, including culture, art, social activism, fashion and sustainability. You can connect with Pomeroy on Instagram and her website.
Share this article