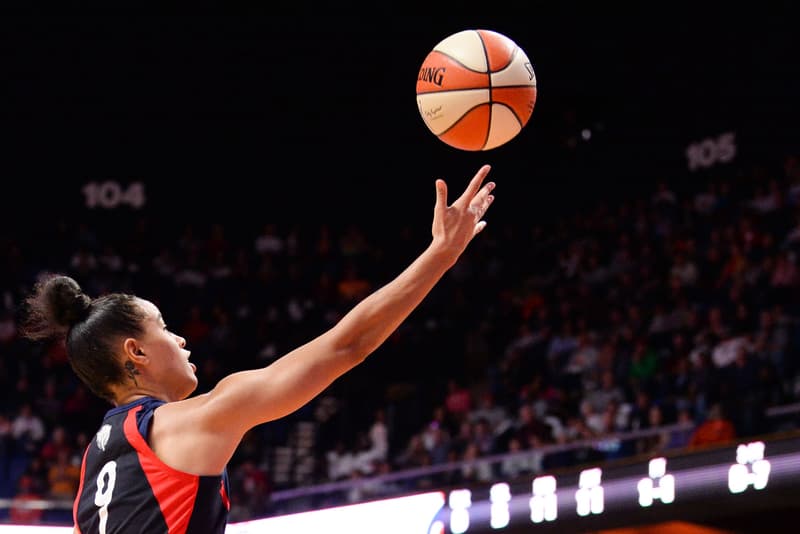 Culture
WNBA's 2020 Season to Honor the Black Lives Matter Movement
The association will launch a Social Justice Council.
WNBA's 2020 Season to Honor the Black Lives Matter Movement
The association will launch a Social Justice Council.
The Women's National Basketball Association (WNBA) and Women's National Basketball Players Association (WNBPA) have announced a series of steps it will take to honor the Black Lives Matter movement throughout the 2020 season starting in late July.
Both associations have formed a two new platforms, The Justice Movement and the Social Justice Council, led by basketball players including Layshia Clarendon, Sydney Colson and Breanna Stewart. The council plans to organize community conversations, virtual roundtables and player-produced podcasts discussing systemic racism.
The WNBA will also kick off its 2020 season with a weekend of competition centered around the Black Lives Matter movement. Players will wear uniforms bearing the names of  Sandra Bland, Breonna Taylor, Vanessa Guillen and other victims of police brutality and racially motivated violence. In addition, "Black Lives Matter" will be displayed on basketball courts during games throughout the season.
Head to the WNBA website to learn more about the new initiative.
Share this article