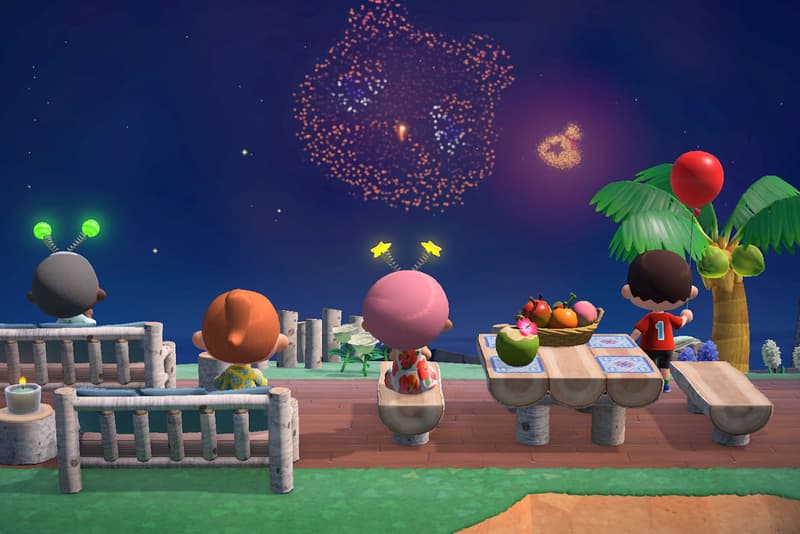 Tech
Here's How to Create Custom Fireworks on 'Animal Crossing: New Horizons'
Enjoy Nintendo's latest summer update that will last throughout August.
Here's How to Create Custom Fireworks on 'Animal Crossing: New Horizons'
Enjoy Nintendo's latest summer update that will last throughout August.
Nintendo has recently released its latest summer update for Animal Crossing: New Horizons, introducing new features ranging from interactive dreams to a fireworks show. One of the most exciting aspects of the virtual festival is that gamers are allowed to customize their own fireworks. Below, we've put together a guide to creating and enjoying your very own fireworks sequence in the video game.
Commencing at 7 p.m. local time every Sunday on each player's island, the fireworks show further adds to the soothing and satisfying element of Animal Crossing. To enjoy the festival, you can set up a mini campsite using pieces like hammocks and bean bags at the northmost end of your island to catch the best view. From Tom Nook's face and Bell bags, to your favorite game character or even your own face, you can add a personal touch to the show.
Continue reading for a tutorial on how to create a customized fireworks spectacle on Animal Crossing. For more on ACNH, check out some of the best livestreams to watch on YouTube and Twitch.
Make sure your local time is set to Sunday.
In addition to Daisy Mae buying turnips, Sundays mark a special day of the week for all ACNH users. Throughout the entire month of August, you'll be able to enjoy fireworks at 7 p.m. local time every Sunday. Isabelle is in charge of starting the show, so there is no need to log onto the game ahead of time – the festival will last all night long.
Create or download custom designs.
Another update released this month is a more user-friendly feature on the Custom Design Kiosk, which you can find inside Able Sisters' clothing store. In addition to searching via codes, you can enter keywords to find various designs created by users around the world. Use this function to download a new custom design, or make your own using Pro Designs on your Nook Phone.
Talk to Isabelle.
Head over to the plaza and you'll find Isabelle standing right outside the Residential Services building. Strike up a conversation with her and she will ask you to submit ideas for fireworks that she can set up. Submissions are open throughout the entire day, even during the fireworks festival.
Share your firework designs.
Select up to 10 custom designs to shoot into the sky in a preferred order, and the fireworks will be rotated into the regular display throughout the evening. Don't worry if you miss your customized fireworks the first time they go off – just relax until the sequence is replayed again.
Enjoy the festival, and make sure to participate in Redd's firework raffle.
In addition to the fireworks themselves, users can collect special items that can be obtained only from the festival. From 7 p.m. onwards, you can head over to Redd's booth in front of the Residential Services building to participate in his raffle for 500 Bells a turn, where you can win goods like sparklers, fireworks, balloons and more.
---
Share this article