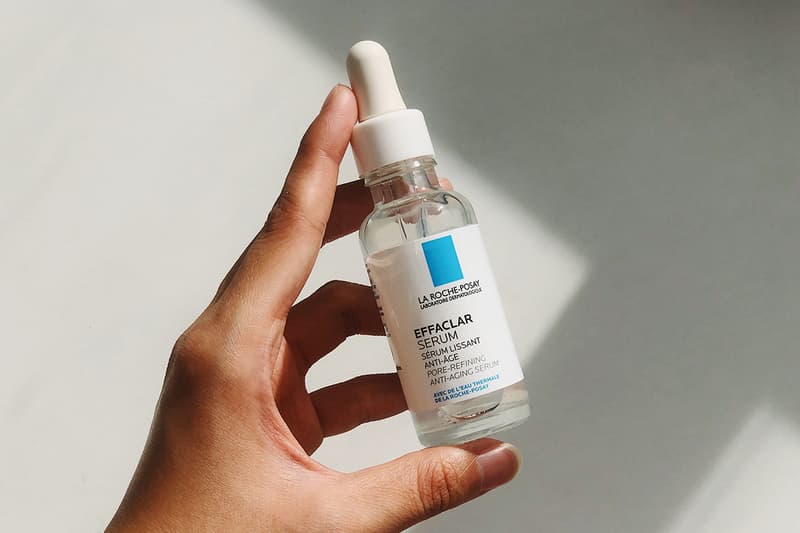 Beauty
This French Pharmacy Serum Clears My Acne and Dark Spots
The cult skincare product actually works.
This French Pharmacy Serum Clears My Acne and Dark Spots
The cult skincare product actually works.
Is it cystic acne, hormonal acne or the latest in the acne family, "maskne?" I can't even tell. All I know is that for the past month or so, I've been doing everything I can to calm this small cluster of breakouts that has erupted along my jawline. On top of double cleansing and keeping my skin moisturized, I tried using pimple patches and even steeply priced peels once a week to exfoliate. Still, little progress had been made, and at one point, the breakouts were hardened and slightly painful to touch.
Needless to say, I was frustrated, but I was determined to find a solution — preferably something effective yet gentle enough for daily use. After consulting a number of beauty blogs, I decided to give La Roche-Posay's popular Effaclar Serum a go and, lo and behold, it worked like magic. Read on for my acne-fighting experience and review of the cult French pharmacy skincare product.
WHAT IS IT: La Roche-Posay Effaclar Serum
WHY IT'S WORTH THE HYPE: While I initially set out to purchase the Effaclar Duo, a well-reviewed acne treatment, due to product unavailability, a pharmacy specialist recommended that I try the serum from the same range instead. Although marketed as an "anti-aging" serum (something I haven't felt particularly interested in using myself), the product is actually popular among skincare enthusiasts for its acne-combating formula. Lipohydroxy acid (LHA) helps exfoliate and tighten pores, while another key ingredient, AHA-glycolic complex, improves skin texture and evens out its tone. Upon application, you might feel a subtle tingling sensation, but it is nothing too intense.
After having used this serum every morning and before bed for more than two weeks now, I can definitely see results. Not only is my acne starting to disappear, but the scarring that typically comes with breakouts is also healing quickly. In addition to treating acne, I also find the product helpful in getting rid of small bumps on the forehead, smoothening skin and fading dark spots. What's more? The serum is fragrance-free and non-comedogenic (meaning it is unlikely to cause pore blockages), making it perfect for someone like myself who has sensitive skin. Without a doubt, I'll repurchase this product when my current bottle runs out.
WHERE YOU CAN FIND IT: Pick up a 30 ml bottle for $45 USD at La Roche-Posay's website or at stockists like Walmart.
Share this article