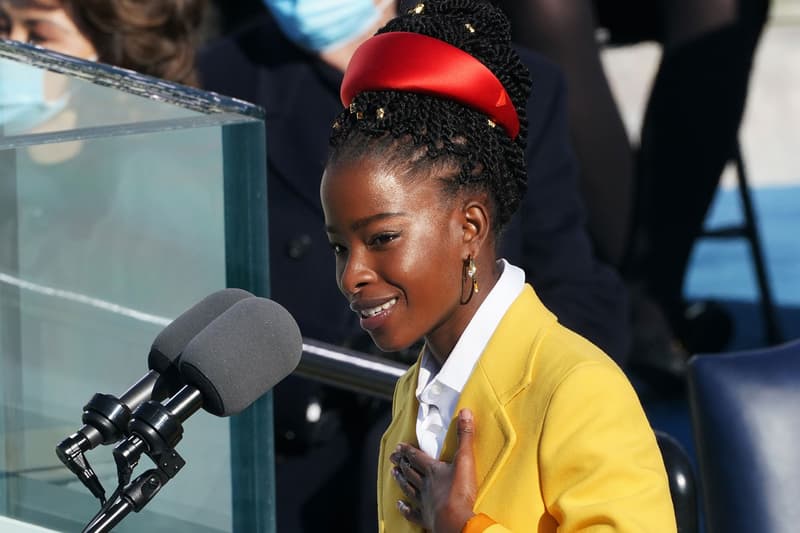 IMG Models Announces New Client: Inaugural Poet Amanda Gorman
We're here for it.
Shortly after making history last week by becoming the youngest inaugural poet, Amanda Gorman has added another milestone to her list. The 22-year-old National Youth Poet Laureate is now officially a part of IMG Models. According to Teen Vogue, Gorman will now build her "personal brand through endorsements and editorial opportunities."
On January 20, the poet recited her original work, "The Hill We Climb," at the presidential inauguration sporting a stunning Prada ensemble paired with an eye-catching red headband. While she steps into the world of fashion, sustainability has always been at the forefront of Gorman's work. "Change is occurring in the fashion industry, and it's a shift that each of us can advocate for across all brands," Amanda shared with Teen Vogue back in 2019. "At times the climate emergency can seem so overwhelming that we're frozen in apathy or fear. But solutions exist, especially when we make materials with informed purpose. Whether you shop at Prada and/or your local thrift shop, each dollar we spend on a sustainable product is an investment in the future we stand for."
Stay tuned while we wait for Gorman's first modeling project to release. In the meantime, watch her performance of "The Hill We Climb" below.
Share this article