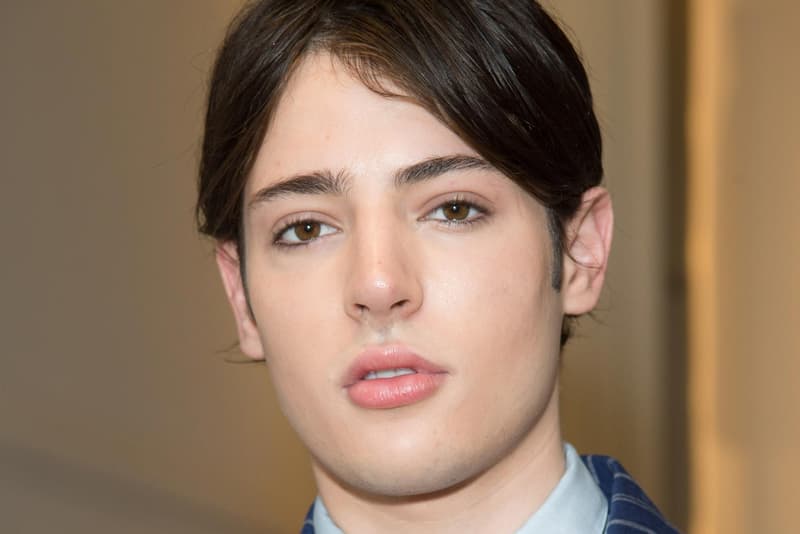 Fashion
Harry Brant, Socialite and Fashion Dynamo, Dead at 24
His family confirmed the news in a statement.
Harry Brant, Socialite and Fashion Dynamo, Dead at 24
His family confirmed the news in a statement.
Harry Brant, the New York City socialite and trendsetter known for his gender-bending approach to fashion and beauty, has died at age 24 of an accidental prescription drug overdose. The son of model Stephanie Seymour and publishing magnate Peter Brant, the young creative struggled with addiction for several years.
"We will forever be saddened that his life was cut short by this devastating disease," Brant's family said in a statement to The New York Times. "He achieved a lot in his 24 years, but we will never get the chance to see how much more Harry could have done…[He] was not just our son. He was also a wonderful brother, loving grandson, favorite uncle and a caring friend. He was a creative, loving and powerful soul that brought light into so many people's hearts."
Brant, who attended his first Met Gala at age 16, was a fixture in the New York City fashion and art scene. Nancy Jo Sales of Vanity Fair profiled him and his older brother, Peter Brant II, in 2012, dubbing the duo "Little Lord Fauntleroys." In 2015, the two collaborated with MAC Cosmetics on a unisex makeup collection. Brant's parents told The Times that Harry planned to re-enter rehab this year and was hoping to take on a larger creative role at Interview magazine, which his father owns.
Share this article