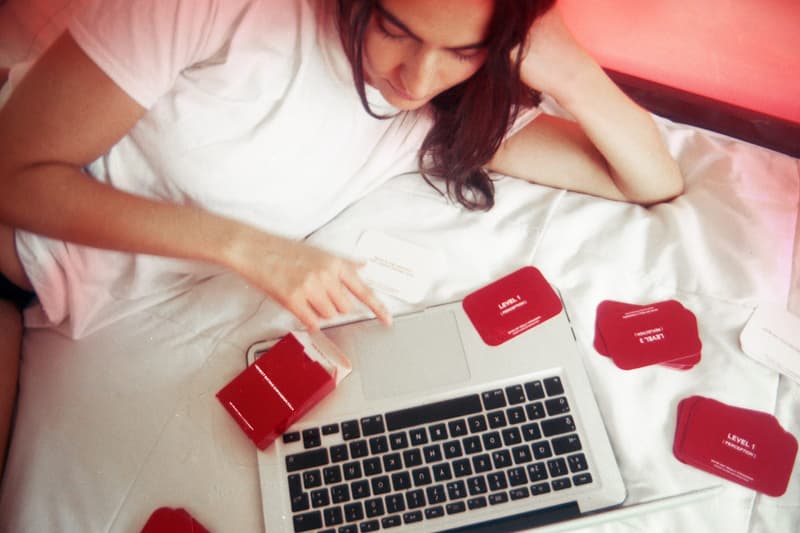 Culture
Valentine's Day Ideas: 5 Cute Things To Do in the Comfort of Your Home
Your guide to celebrating the day of love during these unusual times.
Valentine's Day Ideas: 5 Cute Things To Do in the Comfort of Your Home
Your guide to celebrating the day of love during these unusual times.
Although Valentine's Day is going to look a little different this year due to the ongoing pandemic, that shouldn't stop you from celebrating the day of love in the comfort of your own home. Whether you're in the mood for an at-home spa experience or a Netflix date, our guide features a number of romantic activities for those who are spending February 14 with their special someone.
Read on and let the planning commence. While you're at it, check out our 2021 Valentine's Day gift guide.
Unwind with an at-home spa experience.
With most beauty parlors currently closed for the safety and well-being of the public, why not bring the spa experience straight to your home? Unwind indoors by lighting some scented candles and run a warm bath with a bath bomb of your choice. Don't forget to pop on a soothing sheet mask while sipping on a glass of your favorite wine.
Can't dine out? Cook a three-course meal instead.
While dining out at restaurants has become nearly impossible these days, instead of ordering takeout, consider channeling your inner Gordon Ramsay and cooking a fancy three-course meal. This experience is great to do alone or with the company of a loved one, as you'll discover new flavors and culinary techniques together along the way.
If you're craving something sweet, make your own hot chocolate bomb.
A food trend that has recently gone viral on TikTok, the hot chocolate bomb is essentially a chocolate ball filled with marshmallows and hot cocoa mix. Allow it to melt in hot milk and voilà, you've made yourself the perfect beverage for a movie night. Try out Sugar Geek Show's recipe below:
What You'll Need
Chocolate bar
Hot chocolate mix
Mini Marshmallows
Sprinkles (optional)
Sphere or acrylic mold
Bench scraper and parchment paper (for acrylic mold)
Piping bag
Food thermometer
1/4-inch paintbrush
Instructions
1. Chop the chocolate.
2. Temper the chocolate in the microwave for five minutes.
3. Paint the chocolate into your silicone molds (two coats) or pour it into your acrylic mold. Place it in the fridge for five minutes.
4. Remove the chocolate spheres from the mold.
5. Fill the molds with hot chocolate and marshmallows.
6. Seal the two pieces of chocolate together with more melted chocolate
7. Decorate the seam with sprinkles.
Enjoy a Netflix date.
With Netflix's recent announcement about releasing one new movie per week, you'll have plenty of films to choose from this Valentine's Day. Expect Malcolm & Marie to premiere on February 5 and To All the Boys: Always and Forever on February 12. If you're in the mood to binge, check out the period drama series Bridgerton or the buzzy K-drama Start-Up.
Put away your phone and play some games together.
There's nothing better than to detach yourself from the digital world for a while and focus on strengthening your relationships with the people you care about. A great way to spend quality time together is to play boardgames like Monopoly. If you're looking for new games to play, We're Not Really Strangers is the perfect card game for getting to know yourself, your partner or your friends.
We discourage irresponsible and/or underage drinking. Drink responsibly and legally.
---
Share this article