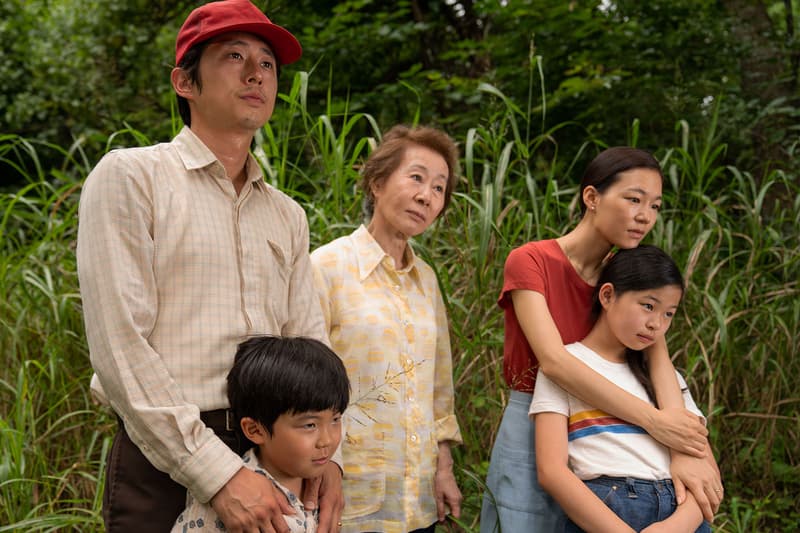 Film & TV
From 'Minari' to 'Parasite,' Here Are 12 Must-Watch Korean-Language Films
A list of modern Korean cinema classics.
From 'Minari' to 'Parasite,' Here Are 12 Must-Watch Korean-Language Films
A list of modern Korean cinema classics.
Korean-language films have been on the rise in recent years thanks to the international success of award-winning movies such as Parasite and Minari. For those looking to explore more titles of modern Korean cinema, we've rounded up a list of classics spanning romance, horror, crime and more genres. In addition to the two aforementioned films, we're highlighting titles from the 1990s and early 2000s like Peppermint Candy and My Sassy Girl, both of which birthed some of the most iconic scenes in cinematic history. Our selection also features Oldboy and Memories of Murder, by star directors Park Chan-wook and Bong Joon-ho respectively. A more recent release, Miracle in Cell No. 7 is a heartwarming story that has inspired remakes in the Philippines and Turkey. For fans of horror films, look to The Wailing or Train to Busan.
Read on for 12 of the best Korean-language films of all time. While you're at it, here are five sci-fi K-dramas we love.
Peppermint Candy (1999)
Genre: Drama
Director: Lee Chang-dong
Cast: Sol Kyung-gu, Moon So-ri
A 1999 film by Lee Chang-dong (the director behind Burning), Peppermint Candy is told in reverse chronological order after opening with the suicide of Kim Yong-ho (Sol Kyung-gu). The film covers 20 years of the main character's life and features significant events that lead up to his death.
My Sassy Girl (2001)
Genre: Romantic comedy
Director: Kwak Jae-young
Cast: Gianna Jun, Cha Tae-hyun
My Sassy Girl is a screen adaptation of a fictional novel, which is a true story originally told through a series of blog posts. College student Gyeon-woo (Cha Tae-hyun) randomly runs into an unnamed girl (Gianna Jun) who he madly falls in love with despite her unpredictable personality.
Oldboy (2003)
Genre: Neo-noir, thriller
Director: Park Chan-wook
Cast: Choi Min-sik, Yoo Ji-tae, Kang Hye-jung
Based on the Japanese manga of the same title, Oldboy is about a man named Oh Dae-su (Choi Min-sik), who is captured in a hotel room-like cell for 15 years. After being finally released, he attempts to identify the unknown figure that had imprisoned him, while getting involved in a series of violent events.
The Classic (2003)
Genre: Romance
Director: Kwak Jae-yong
Cast: Son Yejin, Cho Seung-woo, Jo In-sung
Written by the director of My Sassy Girl, The Classic is a staple of the Korean romance movie genre. It tells the parallel love stories of a mother and her daughter by jumping back and forth in time. One of the film's most iconic scenes is when Jihye (the daughter, played by Son Yejin) realizes that Sangmin (Jo In-sung) had left his umbrella behind for her to find, so that they could meet each other under a tree — where everything began.
Memories of Murder (2003)
Genre: Crime drama
Director: Bong Joon-ho
Cast: Song Kang-ho, Kim Sang-kyung, Song Jae-ho
Memories of Murder is one of the creepiest movies to date, given that it's based on a true story of the Hwaseong serial murders recorded from 1986 to 1991. The title stars Song Kang-ho as the main detective attempting to solve the case, which remains unsolved at the end of the film. Almost two decades after the movie's release, the real-life crime was solved with the murderer confessing to 14 killings throughout the '80s and '90s in Suwon.
The Host (2006)
Genre: Sci-fi
Director: Bong Joon-ho
Cast: Song Kang-ho, Byun Hee-bong, Park Hae-il, Doona Bae, Go Ah-sung
One of Bong Joon-ho's many hit releases, The Host marked a breakthrough moment for the director, earning him Best Film at the Asian Film Awards and Blue Dragon Film Awards. Set in Seoul, the movie pictures a monster that mysteriously appears at the Han River. As it takes the lives of numerous citizens, the city falls in chaos.
Miracle in Cell No. 7 (2013)
Genre: Comedy-drama
Director: Lee Hwan-kyung
Cast: Ryu Seung-ryong, Kal So-won, Park Shin-hye, Oh Dalsu
If you're on the lookout for heartwarming stories, consider watching Miracle in Cell No.7. The 2013 title is about Yong-gu (Ryu Seung-ryong), a man who is sent to jail for a falsely accused crime to join five inmates who hate him for his mental disability. Soon after, the crew realizes Yong-gu's innocence and helps him reunite with his daughter by smuggling her into the prison.
Veteran (2015)
Genre: Crime action comedy
Director: Ryoo Seung-wan
Cast: Yoo Ah-in, Hwang Jung-min, Yoo Hae-jin, Oh Dalsu
Released in 2015, Veteran is the fifth all-time highest-grossing domestic film in South Korea. The movie follows the perspective of detective Seo Do-cheol (Hwang Jung-min), who finds out that Jo Tae-oh (Yoo Ah-in), a third-generation chaebol, is tied to a high-profile case.
Train to Busan (2016)
Genre: Action horror
Director: Yeon Sang-ho
Cast: Gong Yoo, Ma Dong-seok, Jung Yumi, Cho Wooshik
Premiered at the 2016 Cannes Film Festival, Train to Busan is one of the most successful zombie titles in Korean film. The movie is set on a train from Seoul to Busan, where an apocalypse suddenly breaks out and passengers struggle to survive. Building on the movie's success, director Yeon Sang-ho released a sequel titled Peninsula in 2020.
The Wailing (2016)
Genre: Horror
Director: Na Hong-jin
Cast: Kwak Dowon, Hwang Jung-min, Chun Woo-hee
Directed by Na Hong-jin, The Wailing is a stirring story about Gokseong, a remote village in South Korea. After a mysterious Japanese man moves to the area, a series of killings and unknown illnesses occur, which police officer Jong-goo (Kwak Dowon) attempts to solve.
Parasite (2019)
Genre: Black comedy thriller
Director: Bong Joon-ho
Cast: Song Kang-ho, Lee Sun-kyun, Cho Yeo-jeong, Choi Wooshik, Park Sodam
Bong Joon-ho's Parasite was arguably one of the most-talked-about films of 2020. Along with his team, the star director snagged a total of four Oscars. The global success of the film has even led to special collaborations with brands like Casetify and the viral "Ram-Don" food trend. To give a brief summary, the black comedy thriller depicts a poor family that plans to take over a wealthy home. While not much information is available, Bong has confirmed that there will be two follow-up films to Parasite.
Minari (2021)
Genre: Drama
Director: Isaac Chung
Cast: Han Yeri, Steven Yeun, Youn Yuh-jung, Alan Kim
Following Parasite's success in 2020, Minari is the latest Korean-language title that has been making headlines ever since its premiere. The movie follows the story of Jacob Yi (Steven Yeun), who brings his family to a farm in Arkansas to fulfill his very own American dream. A critically acclaimed film, Minari has won awards at the Golden Globes, Critics Choice Awards, SAG Awards and BAFTA Awards, and is running for the Academy Awards.
Share this article