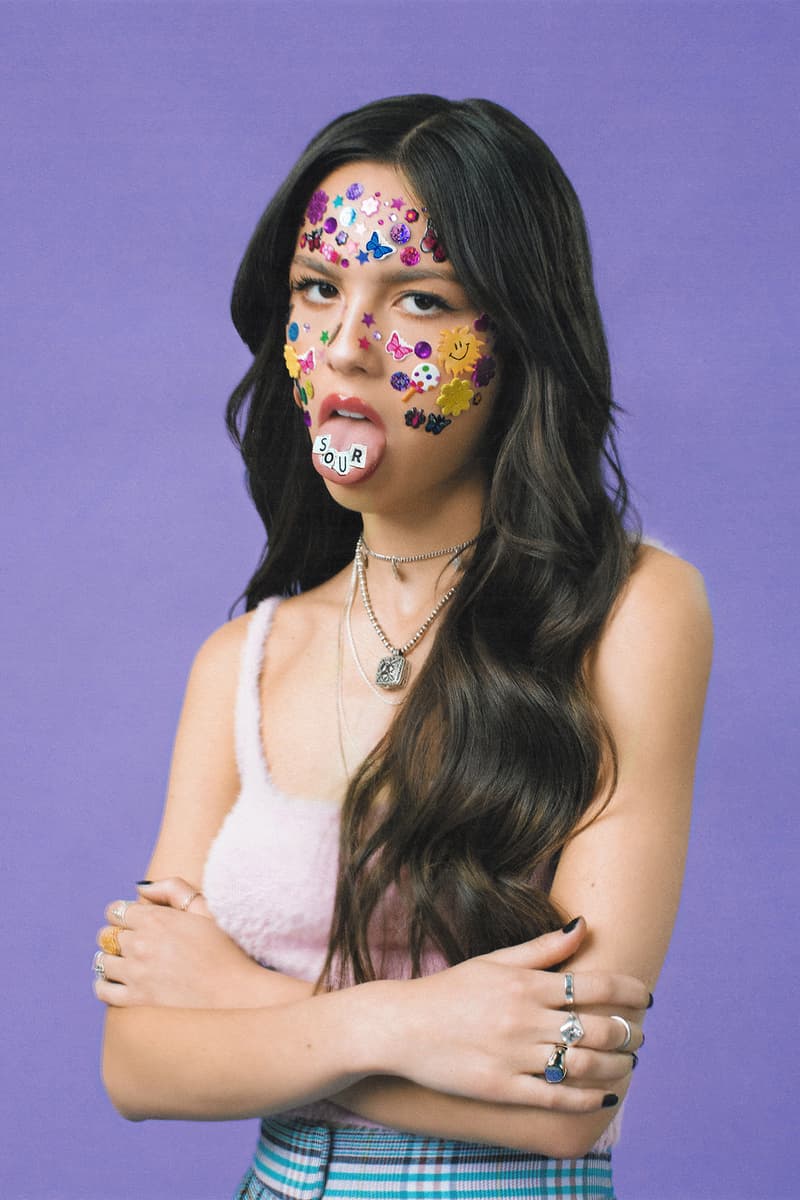 Best New Music of May: Olivia Rodrigo, BTS, Jorja Smith and More
You'll be listening to these hits all summer long.
Music
Best New Music of May: Olivia Rodrigo, BTS, Jorja Smith and More
You'll be listening to these hits all summer long.
As cities begin reemerging from shutdowns and long-awaited concert tours slowly return, this summer — as suggested by the many pop bangers released in May — is guaranteed to be filled with exciting new music. From SOUR, the debut album of teen sensation Olivia Rodrigo, to "Butter," the latest single of the K-pop phenomenon BTS, we've compiled some of the best albums and songs that dropped this month. Dance away to our playlist below.
For more new music, explore the BAEwatch series for some of our favorite emerging artists.
Toronto-based singer-songwriter Alex Porat has released a new track that's bound to go viral on TikTok. Titled "dimension," the dance-ready track is characterized by its spacey synths and a four-on-the-floor disco pop beat. Watch the psychedelic music video, directed by the artist's close collaborator Iris Kim, above.
Another up-and-coming vocalist you need to know, Bay Area singer Audrey Mika has dropped her new single "Alive" via RCA Records. "This song is a huge reminder to me to be thankful that I am even here and alive in this world, and appreciating the ups and downs of life," she shared in a press release. Directed by Mara Whitehead, the music video showcases not only Audrey's moving vocals, but also her talent as a dancer.
BTS – "Butter"
Already a staple on our summer playlist, BTS' danceable new track "Butter" has an addictive groove that's as smooth as its name. Swiftly breaking multiple streaming records, the mood-boosting song has even received a Hotter Remix, delighting fans who can't get enough of the K-pop group's music.
Following her critically acclaimed 2019 debut album Lost & Found, Jorja Smith has returned with a new, eight-track project titled Be Right Back. To accompany the reggae-influenced track "Bussdown," featuring rising South London rapper Shaybo, the British songstress plays a sly yet charming car mechanic in her cinematic music video. Watch the Fenn O'Meally-directed visual above.
The second single off Justine Skye's upcoming album Space & Time, "Twisted Fantasy" sets the mood for "Hot Vax Summer," as the singer and her collaborator Rema's laid-back, captivating vocals mesh perfectly with a chill electronic beat.
NCT Dream, a sub-unit of the K-pop boy band NCT, is heating things up with its first full-length album Hot Sauce. The title track, a hip hop-inflected song, is released with an energetic music video, as the artists celebrate their comeback as a seven-member group following the return of Mark.
Teen pop queen Olivia Rodrigo is ruling global charts with her highly anticipated debut album SOUR. Building on the success of massive hits "drivers license" and "deja vu," the 18-year-old singer has released another bop "good 4 u," a catchy revenge anthem you'll be listening to all summer long.
Marking Norwegian singer-songwriter Sigrid's return after her year-long musical hiatus, "Mirror" is written with an uplifting melody and empowering lyrics about self-love: "I love who I see lookin' at me/ In the mirror, in the mirror."
WILLOW ft. Travis Barker – "t r a n s p a r e n t s o u l"
Willow Smith has unveiled the music video for "t r a n s p a r e n t s o u l," a pop-punk track featuring Blink-182's Travis Barker on drums. On the song, which marks the first single off her upcoming album, the musician sings about being able to see through fake people and their motives.
Share this article