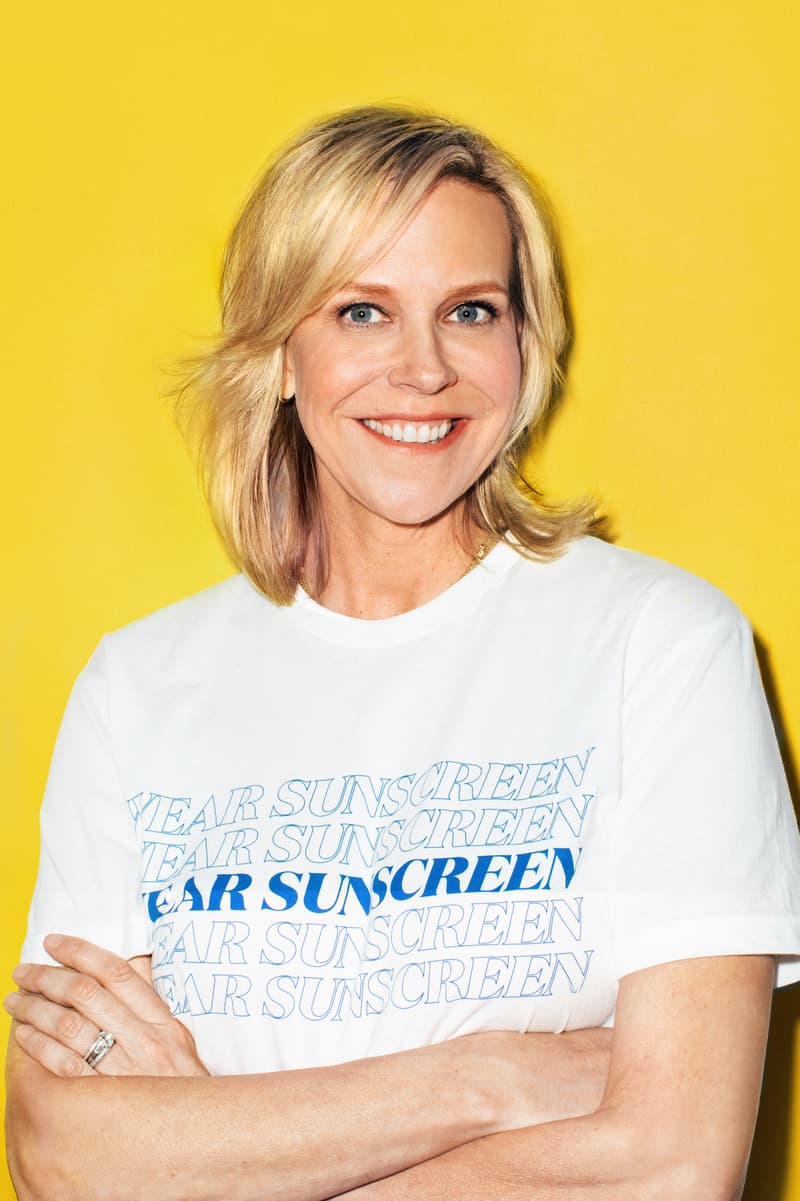 1 of 2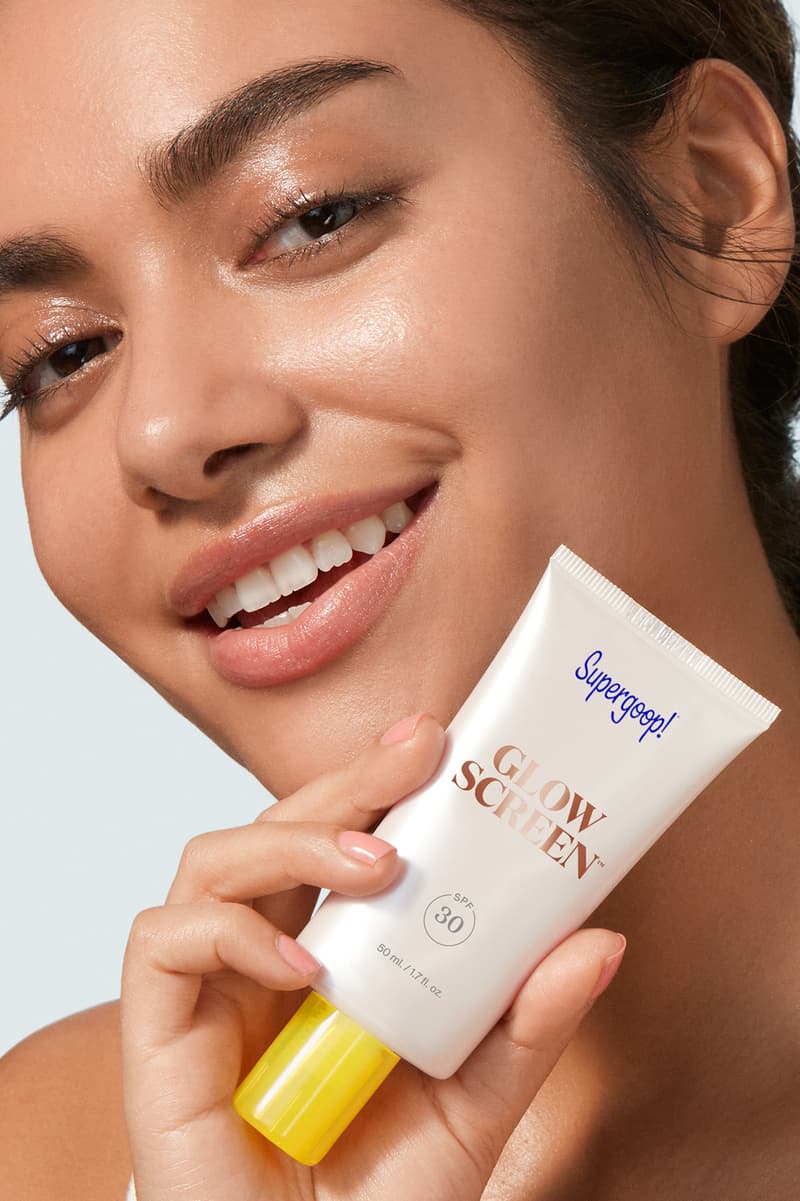 2 of 2
Beauty
Holly Thaggard Talks Skincare, SPF and Launching Supergoop! Worldwide
Read our interview with the founder of the cult-favorite label.
Holly Thaggard Talks Skincare, SPF and Launching Supergoop! Worldwide
Read our interview with the founder of the cult-favorite label.
If you're into skincare, there's no doubt you've heard of Supergoop! before. The brand has revolutionized SPF, and has become the go-to brand for sunscreen that doesn't break you out or leaves you oily. Founded by Holly Thaggard in 2005, the brand has since seen rapid growth and has gained a cult following worldwide, and is now launching its new Glow Screen in the UK.
Ahead of the brand's launch, we had the chance to speak to Holly about everything from where Supergoop! came from, to her biggest challenge since launching the brand.
How did Supergoop! Start? Where did the name come from?
In 2005, I launched Supergoop! to end the skin cancer epidemic. I learned that it's the most common type of cancer in the U.S. (and the number one cancer in the world!) that it's primarily preventable with the use of daily SPF. The number one reason people don't wear it every day is because it doesn't feel good on their skin, so I set out to change the way the world thinks about sunscreen. Supergoop! is the first protective skincare brand that puts sunscreen at the forefront. We create clean, feel-good products that make daily use easy (and fun!) to incite more proactivity around skin health. We're named Supergoop! because you can't help but smile when you say it!
What did your skincare look like before starting Supergoop?
To be completely honest, I didn't have a great skincare routine beyond cleansing and moisturizing––and I didn't even understand the importance of daily SPF! What changed everything for me was the moment I found out my friend had been diagnosed with skin cancer. That inspired me to do a ton of research on my own, and it wasn't until then that I realized the importance of daily SPF (and starting to wear it at a young age, too). I learned that without SPF, there is no such thing as skincare… And that was really groundbreaking for me. At this same point in time, my best friend Deirdre Hooper was doing her residency in dermatology, and she was there to not only validate everything I had been reading, but also teach me even more about how skincare and SPF are completely synonymous. It was truly a pivotal point in my life, career and (of course) skincare routine.
What's been your biggest challenge since launching?
SPF in particular is highly nuanced and challenging from a formulation standpoint, I faced many challenges when I founded the business because I had high expectations when it came to ingredients and developing clean, feel-good formulas. Along the way, I've become an advocate for SPF transparency and regulation in DC, helped raise awareness to allow sunscreen in schools across the U.S. thanks to our Ounce by Ounce giving program, and created a community of SPF superfans.
Is there a specific product that you're most proud of?
Our PLAY Everyday Sunscreen was the first-ever oxybenzone and paraben-free chemical formula in the US because we understood the importance of providing a clean, efficacious formula that was blendable across all skin tones, this is a formula I'll always be proud of. Another personal favorite is Unseen Sunscreen, we wanted to address every excuse people have for not wearing daily SPF and one common complaint is that sunscreen often leaves a white cast, so we made Unseen's formula completely clear and invisible. The Unseen Sunscreen is truly "unseen" due to the clean chemical actives that allow for a completely clear and invisible formula.
How have you changed the way we view SPF?
Sunscreen was once marketed as a seasonal product that disappeared during the winter months, but for the past fifteen years, Supergoop! has actively worked to change this antiquated perception. Since its launch, conversations around beauty have shifted from focusing on tanning and bronzing during the summer as an ideal to celebrating natural, healthy, and protected skin – all year round. Supergoop! was the first to create clean, feel-good skincare and beauty essentials that make wearing SPF easy throughout every step of your routine. For the past fifteen years, I've dedicated my life to creating products with SPF that people can and want to integrate into their everyday routines by making them safe, clean, innovative, and, most importantly, feel good going on!
How does it feel to be launching in the UK? What has it been like growing internationally?
We're thrilled to bring our products to international markets and in addition to the UK, we are now sold in Mexico, Canada, China, Singapore, Indonesia, Malaysia, Thailand, HK, Colombia and Chile and are able to ship even more globally thanks to our partnerships with Cult Beauty.
We launched into the U.K. in March of 2020 in the midst of the pandemic, with hero products, PLAY and Unseen Sunscreen exclusively available on Cult Beauty. Since its March launch, our Unseen Sunscreen has sold out four times in the UK and had a pre-launch waitlist of thousands of fans. It's been amazing to see the response and we are working hard to expand our product offerings in the market. This month, we launched Glowscreen and are excited to continue to bring more of our products and formulas to our UK friends!
What advice would you give to someone looking to start their own beauty brand?
You can't manufacture authenticity. Education and mission have been in our DNA since day one, and that informs everything we do! Even as we've grown and scaled, that brand ethos has never changed. But my biggest advice is to hire a great team! As we've expanded our team to include so many experts across departments, I can focus on what I truly love and am skilled at which is sharing our mission and maintaining a hands-on presence in our product development process.
---
Share this article