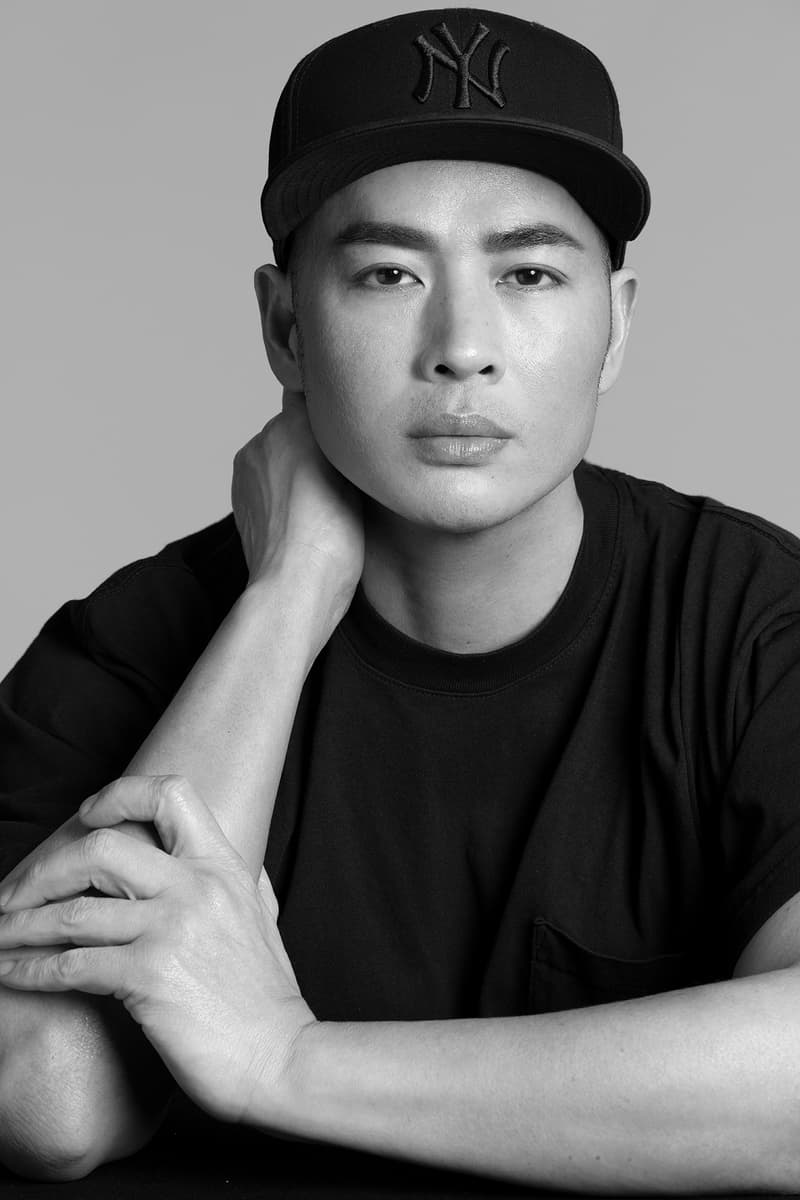 Hung Vanngo's Guide To Post-Pandemic Makeup
Colors and textures will be all the rage, according to the celebrity makeup artist.
Beauty
Hung Vanngo's Guide To Post-Pandemic Makeup
Colors and textures will be all the rage, according to the celebrity makeup artist.
For beauty enthusiasts who've missed playing with makeup, Hung Vanngo says now is the perfect time to bring out your favorite eyeshadows and experiment with the products. As cities begin emerging from lockdown, the makeup artist, who's known for putting his signature glow on A-listers like Emily Ratajkowski and Selena Gomez, has linked up with Christian Louboutin Beauty to create six makeup looks that will inspire you to level up your routine. Collectively dubbed the Loubilooks, each makeup idea is inspired by an iconic Louboutin shoe — think the Double L sandal, appropriately paired with a glamorous smoky eye that blends a shimmery champagne pink with a metallic, rich burgundy. In line with the glam looks he has designed for the brand, Vanngo predicts that post-pandemic makeup will be all about colors and textures.
Here, HYPEBAE talks to the celebrity makeup artist about the resurgence of bold makeup, his impressive career and the things that inspire him.
You were a hairstylist before you became a makeup artist. What initially drew you to the world of beauty?
I used to paint when I was younger, mainly faces. In high school, I was obsessed with reading fashion magazines and hoped to work in the field after I graduated high school. In Calgary, where I lived at the time, I had never heard of someone doing makeup for a living, so I registered to hairdressing school instead. At the first salon I worked at, they had a makeup station as well. I started to play with makeup during my free time and realized makeup is really my true love.
You launched your YouTube channel about a year ago and have since uploaded videos regularly, giving viewers a glimpse at your creative process. What has it been like to share your work through this medium?
English is my second language, so I was and am still struggling with being in front of the camera. I always wanted to have my own YouTube channel, and finally, I stepped out of my comfort zone and did it. I love it because I get to share with the world how I do makeup. I feel like since my channel is a more educational channel, it will contribute to helping people all over the world apply makeup better, and also sharing with young aspiring artists the knowledge that I have gained all these years.
How do you stay creatively inspired in your everyday life, even after working in the industry for many years?
I am fortunate to be able to do makeup not only within fashion, but also on celebrities, so it is always new and exciting for me almost every day. I love working with different people and I am inspired by them. I also gain new perspectives by looking at beauty through the lens of fashion designers, such as Mr. Louboutin.
The industry is slowly shifting from the idea that beauty means perfection to an empowering narrative that promotes self-acceptance. What has working as a makeup artist taught you about self-love?
I have learned that it doesn't matter how beautiful the makeup you do on your client — if they are not confident with themselves, the look doesn't shine. Loving yourself and being comfortable with who you are will get you far.
What do you imagine makeup and beauty at large would look like post-pandemic?
I think after not wearing full makeup for a long time, people will celebrate the post-pandemic and will love to be more experimental with colors, textures and different makeup looks. That's why I think the six Loubilooks would be a perfect guide for people to play with. Each look gives you a different personality.
Speaking of the capsule collection of makeup looks you've recently created for Christian Louboutin Beauty, which one was the most fun to design?
It is hard for me to choose just one, because I love the process of doing them. We started with a mood board, then picked out makeup shades for each look, playing with shades and textures, then drafted makeup ideas in my head first before drawing them onto face charts. That's why I do feel a little attached to each of them. But if I can only choose one, then I would pick the "Red Night" look, because it's the only look that I got to use the brand new eyeshadow palette of the brand, and it is beautiful.
What advice would you give to any aspiring makeup artist?
I do believe that hard work will pay off. I believe that they should learn their craft well, because when you get booked for a big job or a big celebrity, you have only one chance to impress them. Be professional. Be open-minded.
Share this article