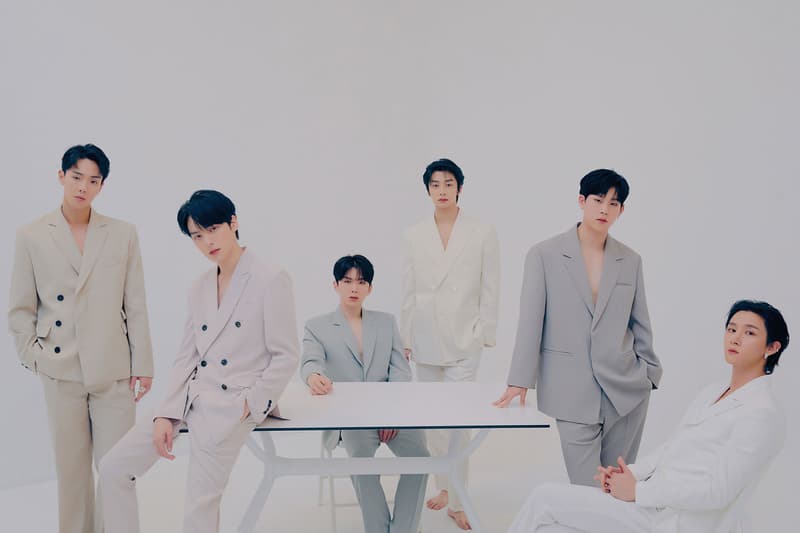 Music
MONSTA X's New Album Proves They Are 'One of a Kind'
Hyungwon, I.M, Joohoney, Kihyun, Minhyuk and Shownu show they can bounce between genres with ease.
MONSTA X's New Album Proves They Are 'One of a Kind'
Hyungwon, I.M, Joohoney, Kihyun, Minhyuk and Shownu show they can bounce between genres with ease.
Following their previous hit Fatal Love, K-pop group MONSTA X has returned with a seven-track album dubbed One Of A Kind. The title of the new record describes just what the sextet is: they are an incomparable group that explores new music styles for each release. Marking their ninth mini-album, the project serves as a deeper look into the group's ever-growing universe filled with catchy tunes, powerful choreography and captivating visuals. We see Hyungwon, I.M, Joohoney, Kihyun, Minhyuk and Shownu transforming into a group of "GAMBLERs" for their title song, while on "BEBE," the group delivers a heartfelt message to their fans.
We spoke to members of MONSTA X about the key theme of One Of A Kind, as well as how they aim to develop their artistry moving forward. Continue reading for our interview with the K-pop act on their latest album.
How would you describe the key concept of your new album?
The album One Of A Kind is an outcome of highlighting 100 percent of MONSTA X's purity. Our team's solidified identity and unique color can be shown clearly. It's like a whole package with top-notch music, performance and everything else. It's a product of our essence and we've put in various genres and styles of music.
How is One Of A Kind similar or different in comparison to your previous album Fatal Love? What message do you hope to deliver this time?
For our previous title track "Love Killa," we aimed for a fierce concept since we took inspiration from villains in movies. This time around, we became "GAMBLERs." We tried to mimic the mood and tension that gamblers could give off.
We want to prove that MONSTA X is a group with no limits through One Of A Kind. We think it's difficult for a group to be able to pull off various genres in their own way rather than being an act that is fixed to a certain style.
Let's talk a bit more about "GAMBLER." How did you come up with the theme, and what would you say is the highlight of the track?
007 movies were one of the inspirations behind this track with its cool, charismatic vibes. The highlight of this track would be its tagline, "If you don't know, now you know," meaning that if you didn't know MONSTA X, now it's time to get to know who we are. Each member's vocal characteristics are highlighted as well.
Which aspect of the music video do you hope that your fans would pay attention to?
In this music video, we tried to channel the dramatic mood and tension of gamblers. The overall music video is like a movie with a variety of elements such as the set design.
The songs on this mini-album are quite contrasting when it comes to musical style, with "Heaven," "Secrets" and "BEBE" having a softer feel. What did you enjoy about working with these different styles? Could you share your inspirations for these songs?
HYUNGWON: The lyrics for "BEBE" are dedicated to our fans, MONBEBE. It's like a letter that I want to express towards them. I aimed to deliver our desire to be together from Monday to Sunday. For "Secrets," I wanted to depict the odd feelings that secrets can give, and the ultimate wish of a person who wants to know those secrets.
JOOHONEY: "Heaven" is a feel-good song that everyone can listen to while they are driving or on a trip. With its bossa nova rhythms and melody, it would be a perfect match to the early summer weather. I've always listened to and studied different genres of music to enhance my musicality, so trying out different styles is one of the things that I like to constantly challenge myself with.
You celebrated your sixth anniversary as a group a few weeks ago. Is there anything you'd like to share with MONBEBEs as you release your ninth mini-album?
We'd like this album to be something that makes MONBEBE smile and be happy. Dear MONBEBE, thank you for always being there for us. We will also do our best so we can give you all positive energy. Please stay together with us! We promise we'll make you proud.
Share this article