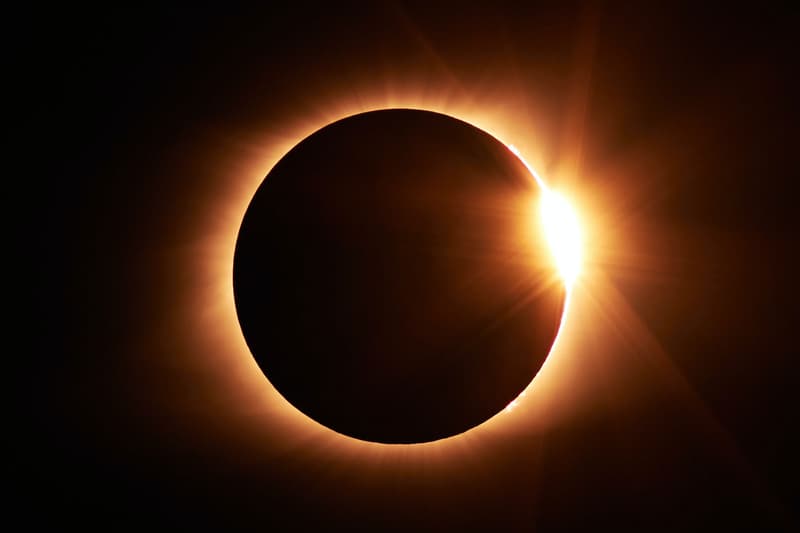 Culture
Here's When and Where You Can Watch the "Ring of Fire" Solar Eclipse Tonight
Marking the first of two solar eclipses of 2021.
Here's When and Where You Can Watch the "Ring of Fire" Solar Eclipse Tonight
Marking the first of two solar eclipses of 2021.
Following the "Super Flower Blood Moon" last month, a new "ring of fire" solar eclipse will now be taking over the sky on June 10. A phenomenon in which the moon comes between the sun and Earth, the upcoming eclipse marks the first of two of the year.
Some of those based in the Northern Hemisphere will be able to catch the annular eclipse, which means that the moon appears smaller than the sun to create the "ring of fire." According to NASA, this will be visible to people in Greenland, northern Russia and Canada. Other regions like the United Kingdom and Ireland will be able to see a partial eclipse, which will make a fingernail-shaped shadow as only a part of the moon will cover the sun.
As reported by CNN, the moon will start to cover the sun at 4:12 a.m. EST on June 10, with the annular eclipse happening at 5:50 a.m. EST until it reaches its peak at 6:42 a.m. EST. The "ring of fire" will be gone by 7:34 a.m. EST while the partial eclipse will end at 9:11 a.m. EST.
Those who are unable to view the solar eclipse can head to NASA's website to watch the livestream.
While you're here, make sure to check out our guide to the solar and lunar eclipses of 2021.
Share this article