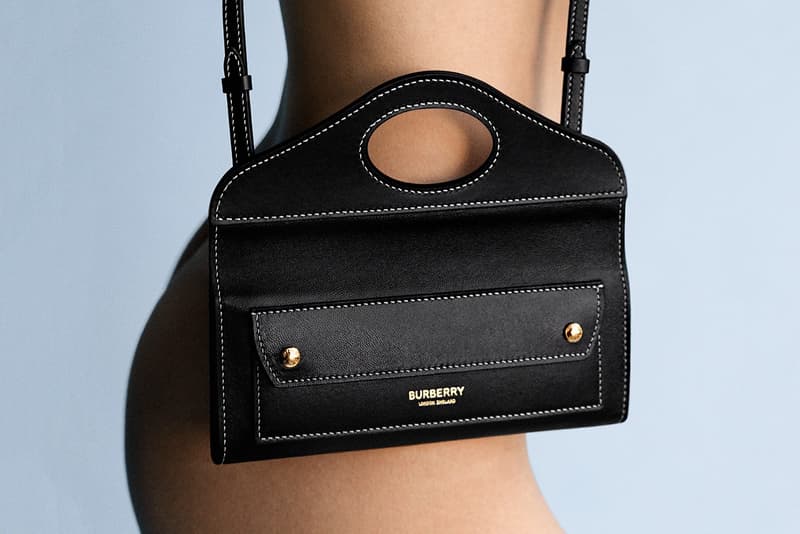 Fashion
Burberry Aims To Be Climate Positive by 2040
Further pushing sustainable fashion to help protect the Earth.
Burberry Aims To Be Climate Positive by 2040
Further pushing sustainable fashion to help protect the Earth.
Furthering its sustainability efforts, Burberry has now announced that it is aiming to become fully climate positive by 2040. This goal adds to the fashion house's existing net-zero target.
Over recent years, Burberry has set industry standards by committing to sustainable practices, including Riccardo Tisci's carbon-neutral fashion show and the donation of leftover fabrics to students. Taking another step forward, the brand is now the first luxury name pledging to become climate positive, which means "cutting emissions across its extended supply chain by 46 percent by 2030 and developing projects which support others in their own carbon journeys," as shared in a press release.
"Burberry was built upon a desire to explore nature and the great outdoors and they have remained our inspiration for more than 150 years. Drawing on this heritage of exploration and driven by our creative spirit, today, we are setting a bold new ambition: to become climate positive by 2040," Burberry's CEO Marco Gobbetti announced. "As a company, we are united by our passion for being a force for good in the world. By strengthening our commitment to sustainability, we are going further in helping protect our planet for generations to come."
With this announcement, Burberry will be investing in more projects that help protect natural ecosystems while funding climate resilience programs. This includes the Fashion Avengers, which is a coalition of fashion organizations that aim to achieve the United Nations' Sustainable Development Goals (SDGs), as well as the Forest for Change.
Share this article