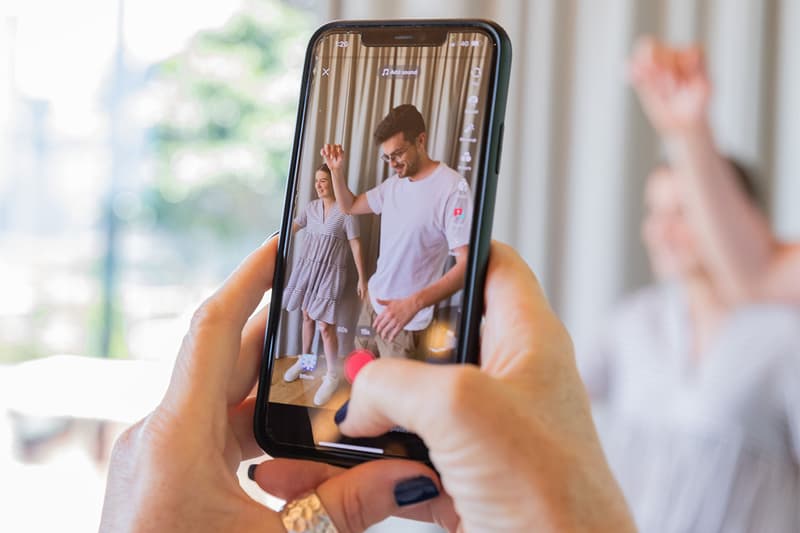 Sex & Dating
Who's West Elm Caleb? Here's a Tale of Getting Caught up on TikTok
Some call it sisterhood, while some call it karma.
Who's West Elm Caleb? Here's a Tale of Getting Caught up on TikTok
Some call it sisterhood, while some call it karma.
This past weekend, "West Elm Caleb" went viral on TikTok for none other than our least favorite toxic traits: ghosting and love bombing. This trend started off as a movement in sisterhood, but then it took a harmful turn.
If you live in New York City, you've likely come across your very own West Elm Caleb. So, who is this Caleb? And what does West Elm have to do with anything?
Well, one woman hilariously brought her NYC dating chronicles to TikTok and the video quickly blew up. She met a guy named Caleb, a designer for West Elm, on Hinge. Unfortunately for Caleb, this TikTok made it to everyone's For You Page and women started finding similarities among their dating chronicles too.
Apparently, Caleb has been messaging a slew of women, love bombing them and then disappearing. When someone goes from being completely enamored with you to acting like you don't exist, naturally, this can leave people confused.
It's not confirmed whether all of these women have been involved with the same Caleb, but a lot of women had very similar experiences (cue Caleb's breathtaking Spotify playlist). Eventually, it led to thousands of women on TikTok sharing their online dating tea in POV-style videos where they ranted about their very own Caleb.
This conversation took an unexpected turn that went from women being ghosted to Caleb being bullied online. What started with community and sisterhood around toxic dating experiences, led to him being shamed for not just his behavior, but his appearance. As a result, he deleted all of his socials — and even his LinkedIn.
honestly very mad about this West Elm Caleb situation how dare you make me side with a fuckboy

— Kate Willett (@katewillett) January 21, 2022
Share this article