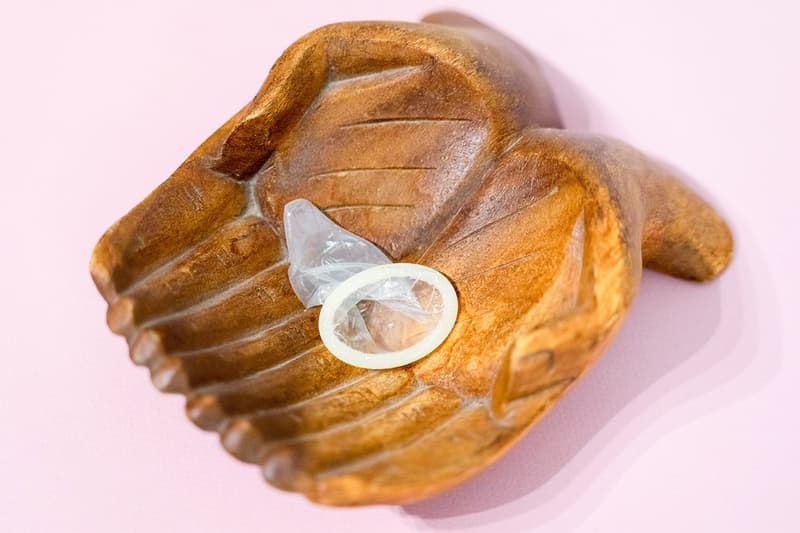 Sex & Dating
The FDA Has Approved Marketing for the First Anal Sex Condom
Because safe sex is the best sex.
The FDA Has Approved Marketing for the First Anal Sex Condom
Because safe sex is the best sex.
February 23, 2022 marks the day anal lovers everywhere got the support they needed by the FDA. For decades, the term "anal sex" alone carried such a heavy stigma, especially for gay individuals. Now, an anal sex condom has been approved for marketing by the FDA for reducing the risk of contracting STIs anally, as well as preventing pregnancy and the transmission of STIs during vaginal intercourse.
One of the reasons why this makes sexual health history is that "unprotected anal intercourse carries the greatest sexual exposure risk of HIV transmission," Courtney Lias, Ph.D. shares in the FDA's statement. "The FDA's authorization of a condom that is specifically indicated, evaluated and labeled for anal intercourse may improve the likelihood of condom use during anal intercourse."
Although anal sex isn't solely reserved for queer individuals, the HIV/AIDs epidemic historically affected a majority of the gay community in the '80s, and yet it took the FDA until 2022 to approve the marketing for an anal sex condom.
In 2020, The Conversation shared that condoms were actually the best line of defense against the risk of STIs in Canada. Public health efforts also helped decrease the spread. However, in the U.S., public health measures are not up to par. Efforts to tackle lackluster sex ed have led to an entire generation of online sex educators taking matters into their own hands. The problem is they're now facing censorship.
The FDA taking this measure is such a huge win for not only queer individuals, but all people who love anal sex. Hopefully, the federal change towards sex positivity will continue.
---
Share this article