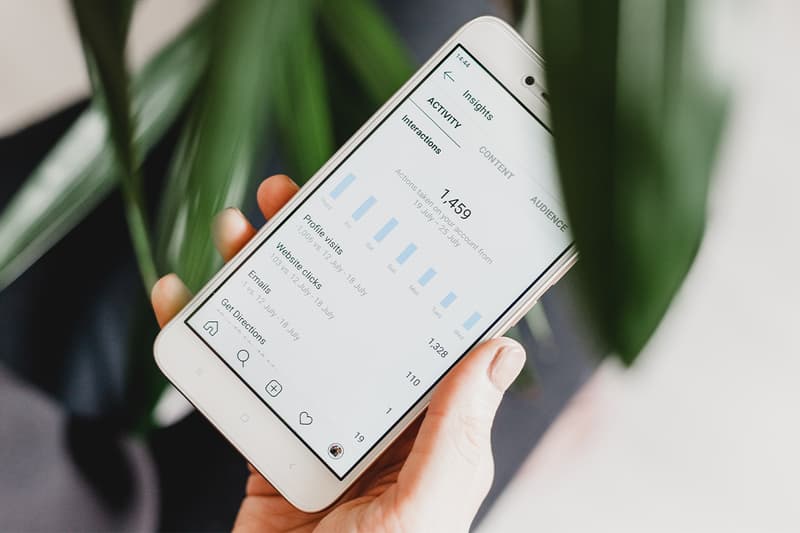 Tech
31 Women's Health Brands Sign Petition Against TikTok and Instagram Censorship
The petition addresses gender discrimination and clear biases.
31 Women's Health Brands Sign Petition Against TikTok and Instagram Censorship
The petition addresses gender discrimination and clear biases.
Earlier this year, a group of health and wellness brands signed a petition against social media censorship. The petition is led by Kristina Cahojova, the founder and CEO of kegg, an FDA-registered fertility tracking device designed to empower women to better understand their cycles. Since the petition went live in January, it has received 31 signatures from founders and CEOs of other well-known brands like sexual wellness companies Dame and Foria.
The petition reads: "Educational content or promotion of women's health products has been systematically miscategorized as 'adult products or services' and banned, while truly sexual and explicit content or ads have been allowed by social media platforms. We, below signed founders, want to stop this double-standard. Censorship of women's health on social media platforms has to stop."
Censorship is problematic for a number of reasons, but gender discrimination is by far the most concerning. It began when people noticed feminine body parts such as female nipples and breasts being censored — even in the cases of mothers' breastfeeding. Male nipples and phallic images are allowed on Instagram without any penalizations. It then escalated to feminine health education. Ironically, male-centric health education is not penalized either.
Platforms centered around male pleasure have also not been penalized. For example, Playboy and Pornhub have been able to post regularly scheduled sexual content without censorship. This is not to say that sex-positive content is at fault or should even be censored. Sex-positive content holds its own importance, however, if sexual content is not allowed on a platform like Instagram, so much so that wellness brands are getting shadow banned, how is a sexual brand like Playboy not penalized, yet medically backed brands are?
When these brands reached out to platforms like TikTok and Instagram about why their non-sexual content is being removed and flagged as violating rules, they received no response. Cahojova, the originator of the petition, inquired two years ago about medically informative posts that her brand posted, and still hasn't received an explanation.
These laws imply that aspects of feminine care are inappropriate, while male experiences are acceptable. Brands cannot use words like "vagina" and "cervical fluid" which are important indicators of vaginal health. After being flagged or censored, an account is shadow banned, which means the algorithm shows its content to fewer people. Lack of engagement basically makes your page a dead zone. This is not ideal for brands that share necessary health information and celebrate female bodies.
"Many women are searching for help to address legitimate medical issues on social media, but fact-based answers are hard to find — in part, because these platforms are censoring posts about female bodies," Cahojova tells us. "Social media is a low-cost, accessible tool that can reach millions all over the world, but unfortunately, due to sexist social media advertising regulations … it can't reach the people it needs to."
As a result, the signees of the petition along with Cahojova plan to present the petition to the teams of TikTok and Meta, formerly known as Facebook. Hopefully, seeing the negative impact they have on the health and wellness industries will encourage a change on these platforms.
Share this article