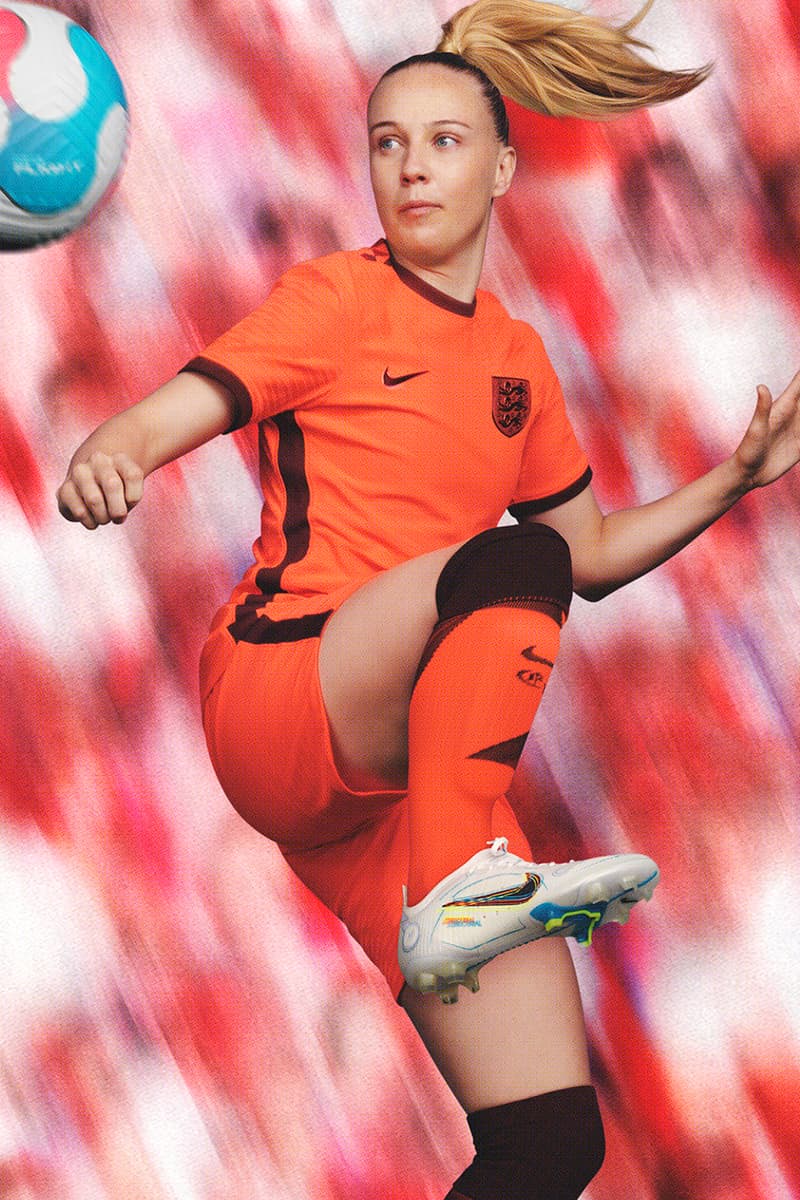 1 of 6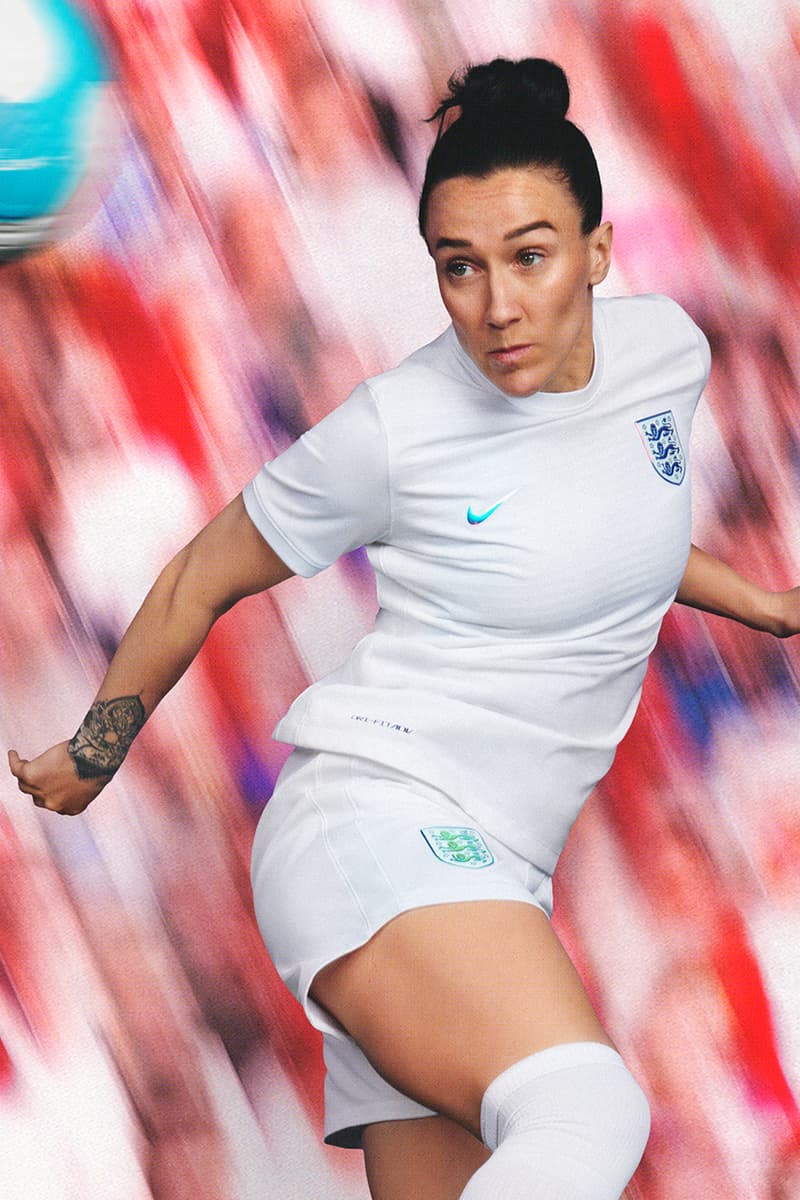 2 of 6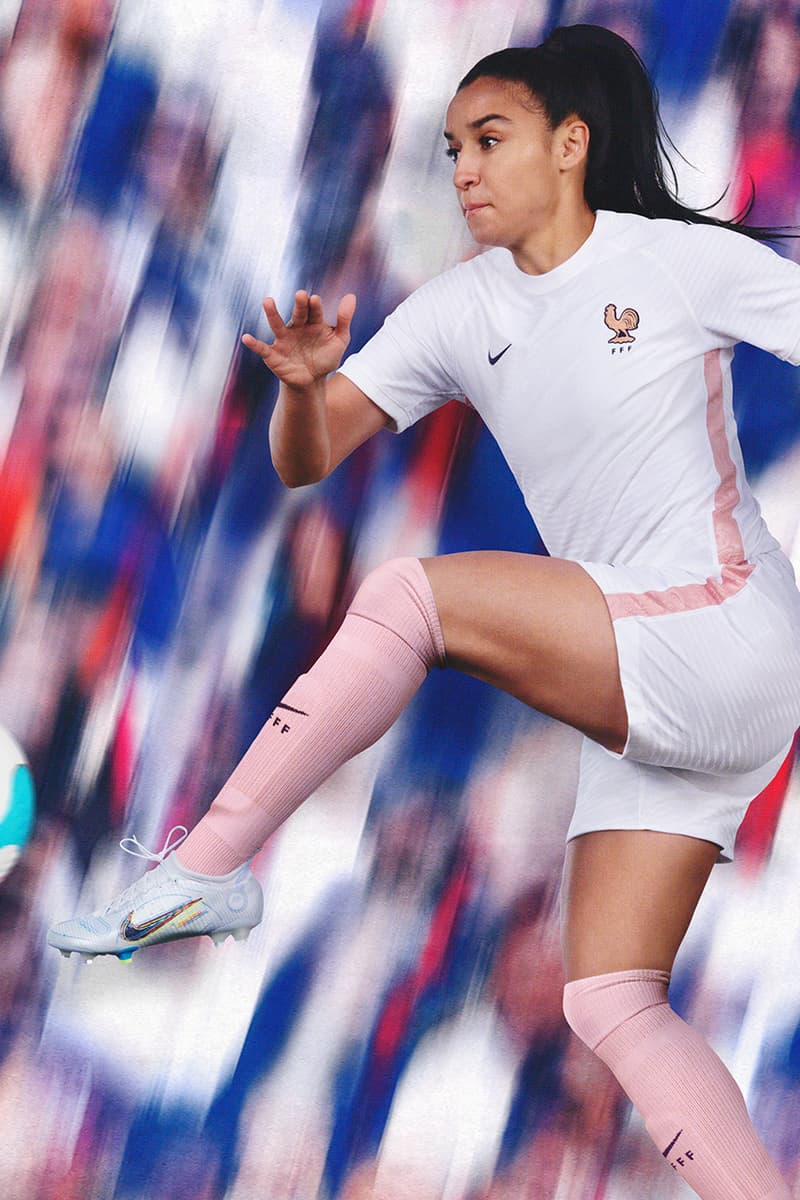 3 of 6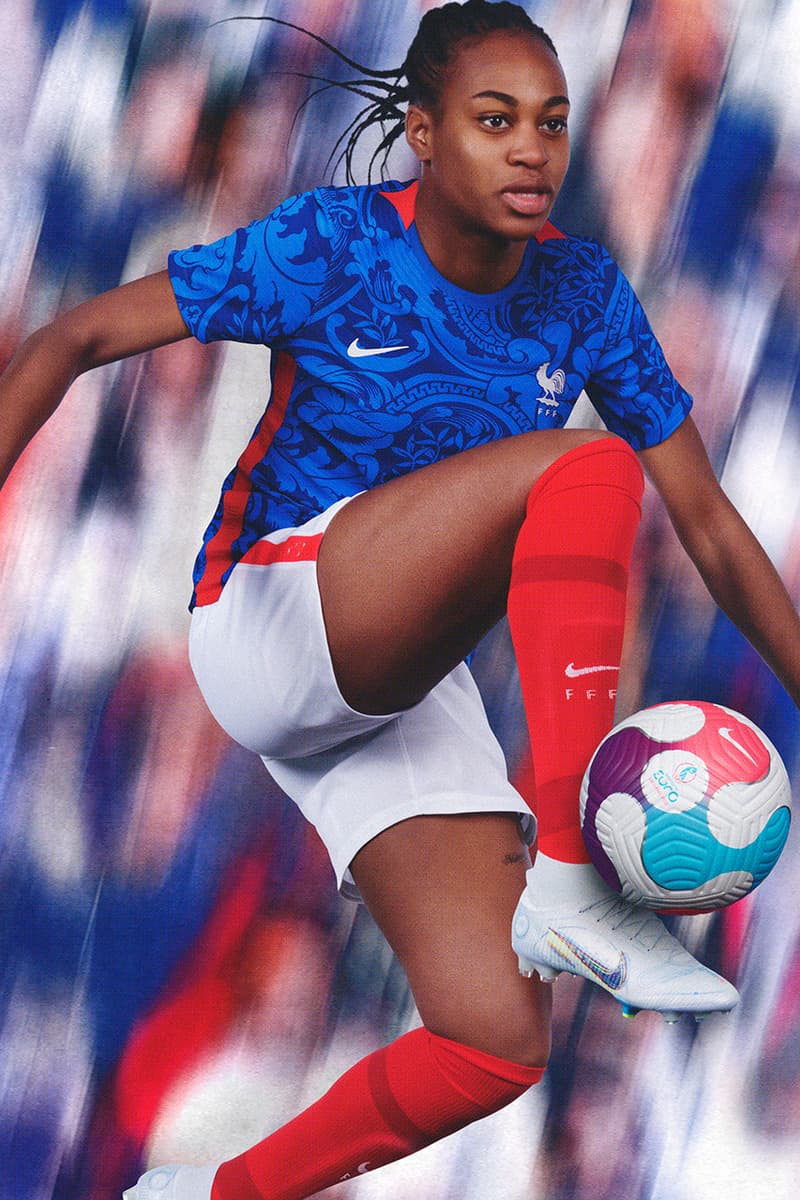 4 of 6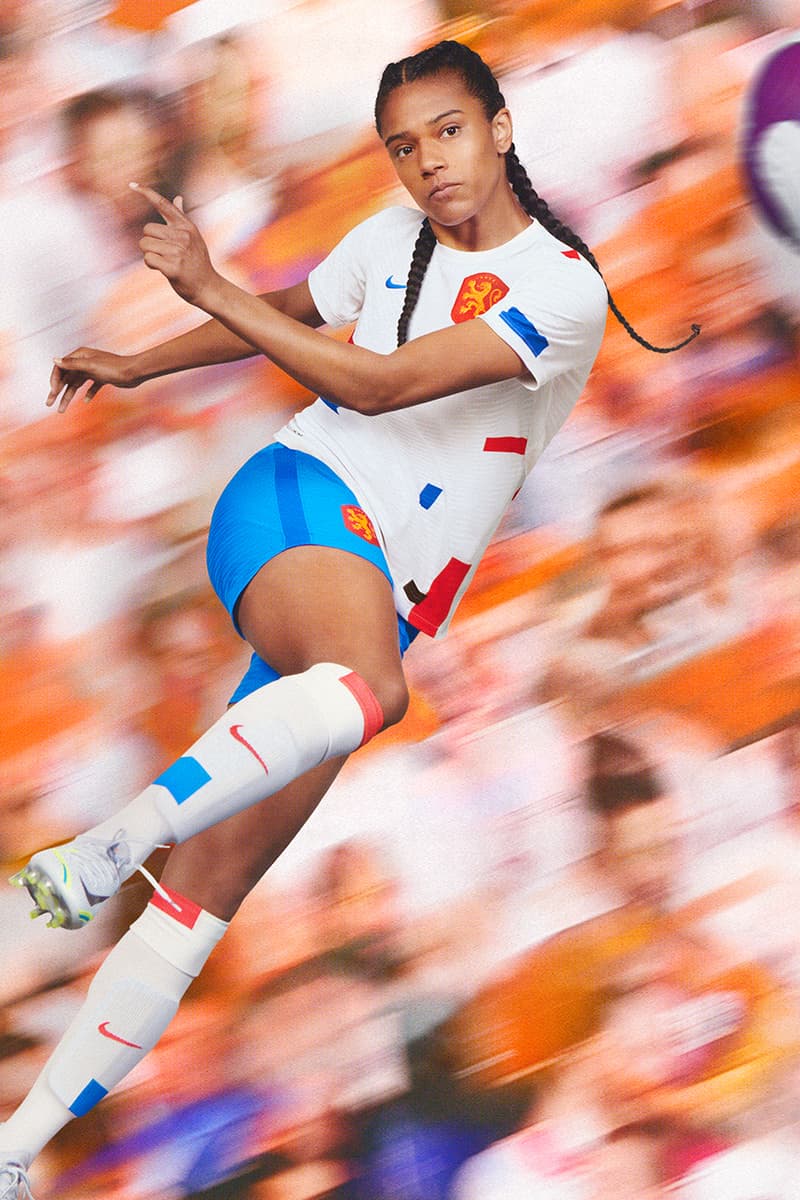 5 of 6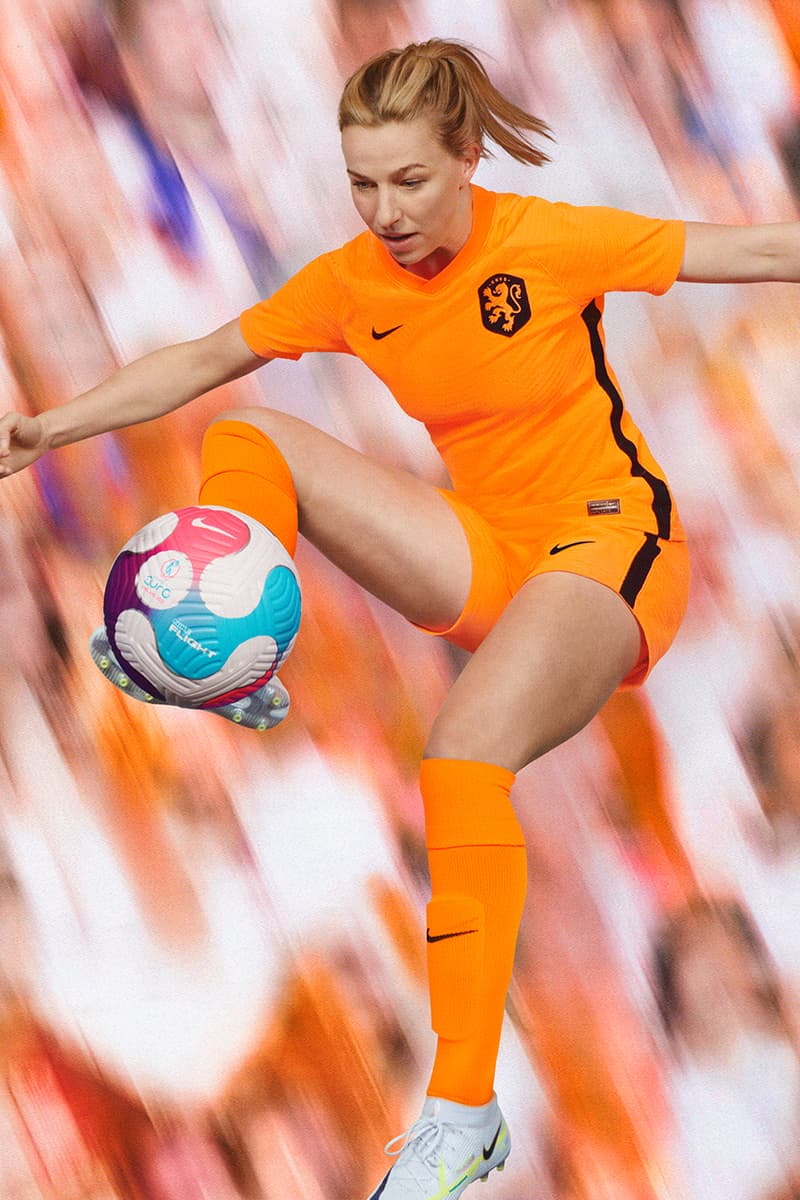 6 of 6
Culture
Women's Football Is Finally Having Its Moment, Starting With Nike's Euro 2022 Kits
The England Lionesses are bringing it home.
Women's Football Is Finally Having Its Moment, Starting With Nike's Euro 2022 Kits
The England Lionesses are bringing it home.
The Women's Euro 2022 tournament is soon to be upon us and this year's sponsor, Nike, just unveiled what might be the England women team's best kit yet.
Nike has reimagined the England Lionesses home kit in a sleek, all-white colorway, constructed with a bespoke knit that nods to the angular lines of cut diamonds. The shirt features pearl-like detailing on the crest and an iridescent Nike swoosh logo. For England's away kit, Nike has developed a striking crimson colorway punctuated with accents of deep burgundy.
Alongside England, the brand has worked on kits for France, The Netherlands, Portugal, Norway and Finland with each design paying tribute to the hometown of its people. For example, France's home kit draws on neo-classical art and architecture while Norway's kit is inspired by the nation's mountain landscapes. Elsewhere, The Netherlands' kit speaks to the country's Dutch art movement and Finland's jerseys pay homage to the Finnish flag.
Women's football has been on the rise in the last few years thanks to further investment and sponsorship and this year's Euro 2022 is set to be the biggest European women's sporting event ever. For the first time, women's football games will be shown on prime-time television, with the majority of tickets for live games already sold out.
Check out the new women's 2022 kits in more detail above and while you're here, read of our interview with England women's team captain Leah Williamson.
Share this article