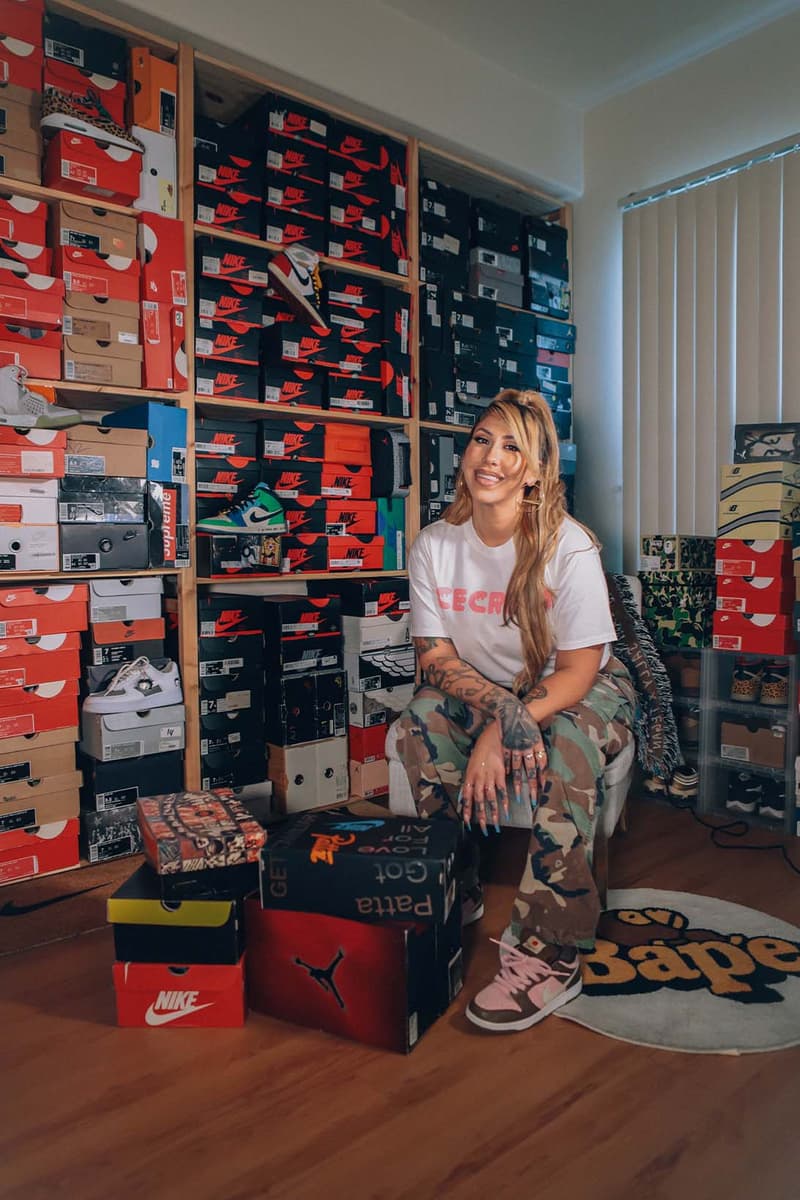 1 of 6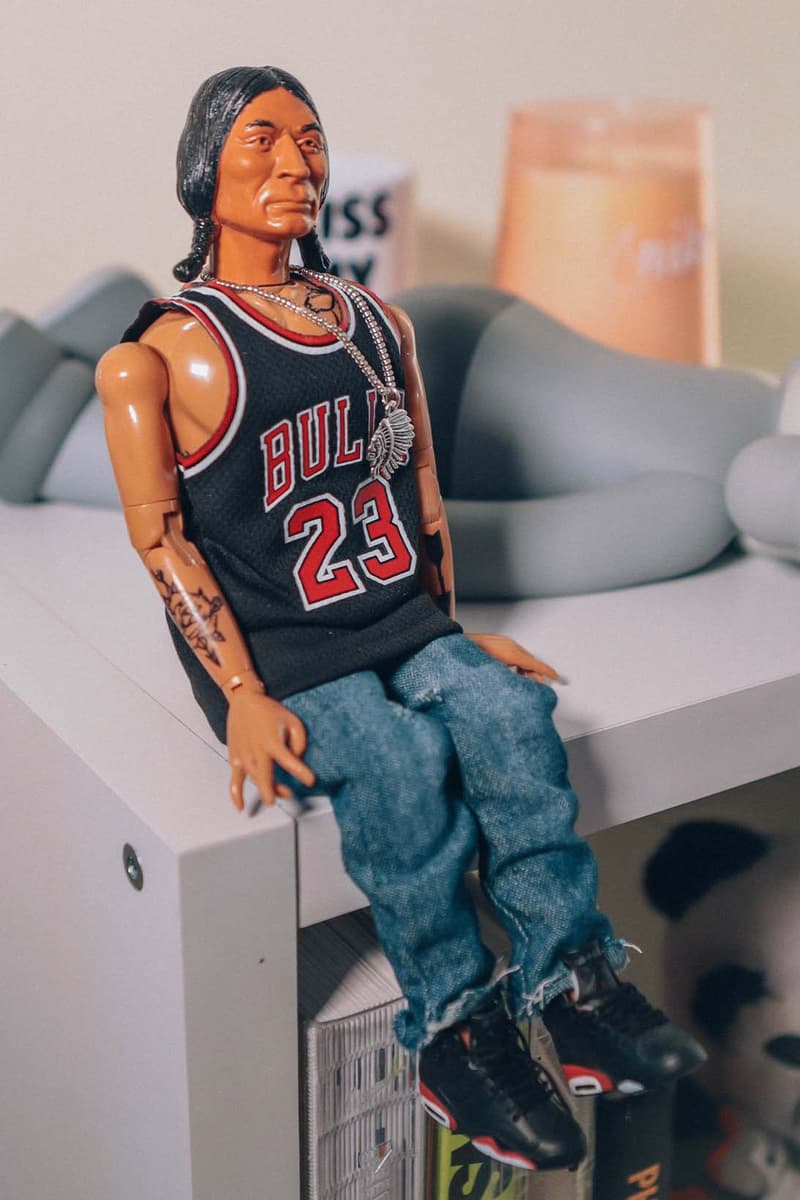 2 of 6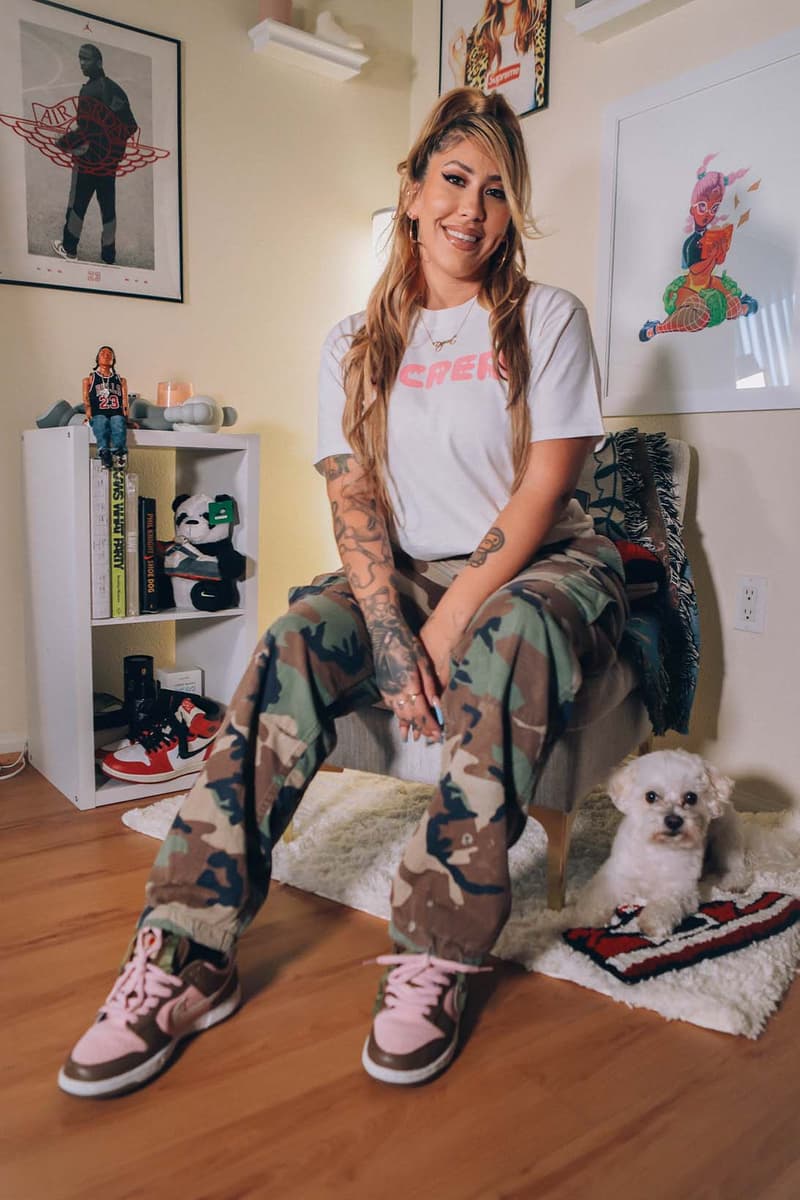 3 of 6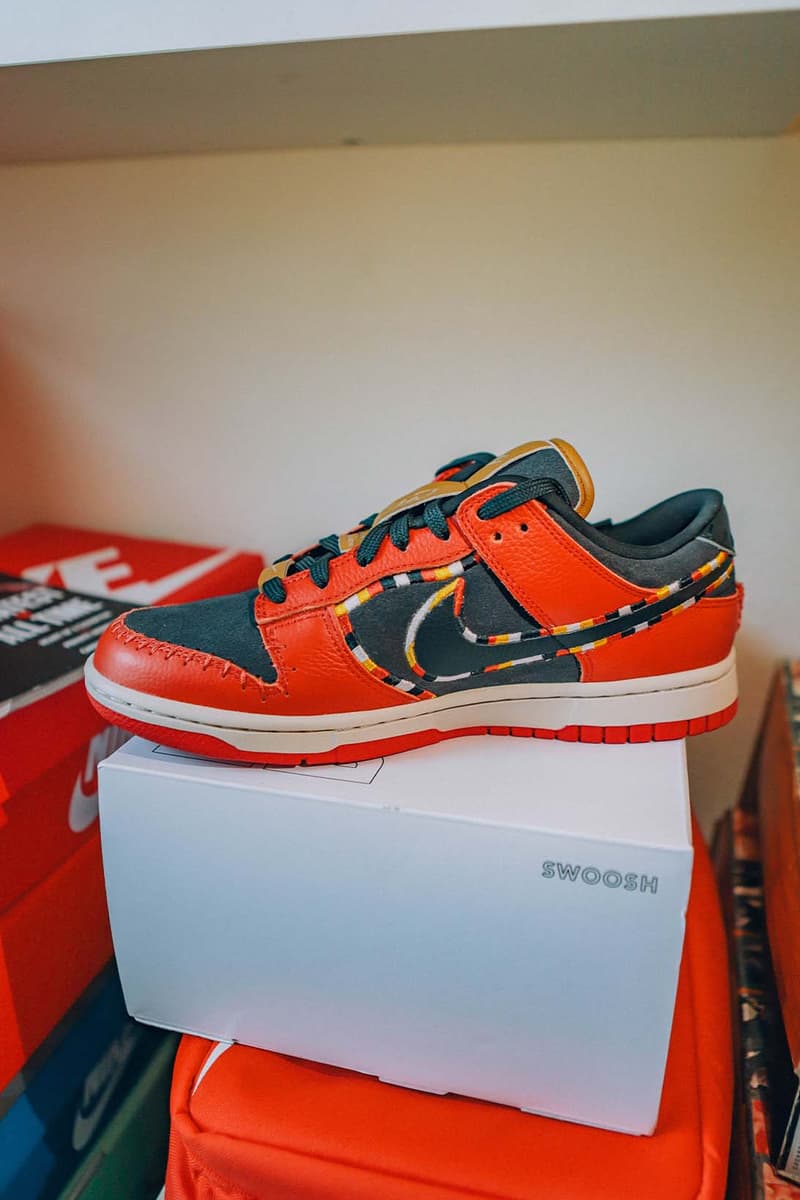 4 of 6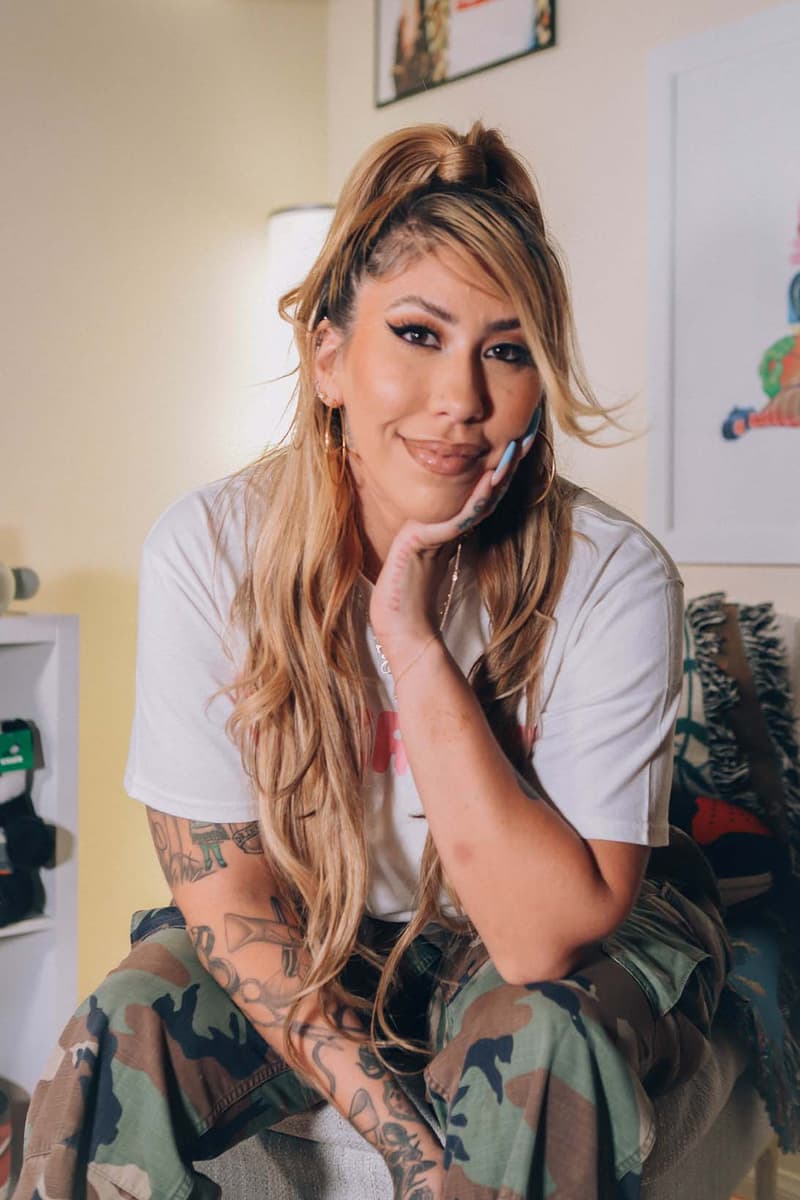 5 of 6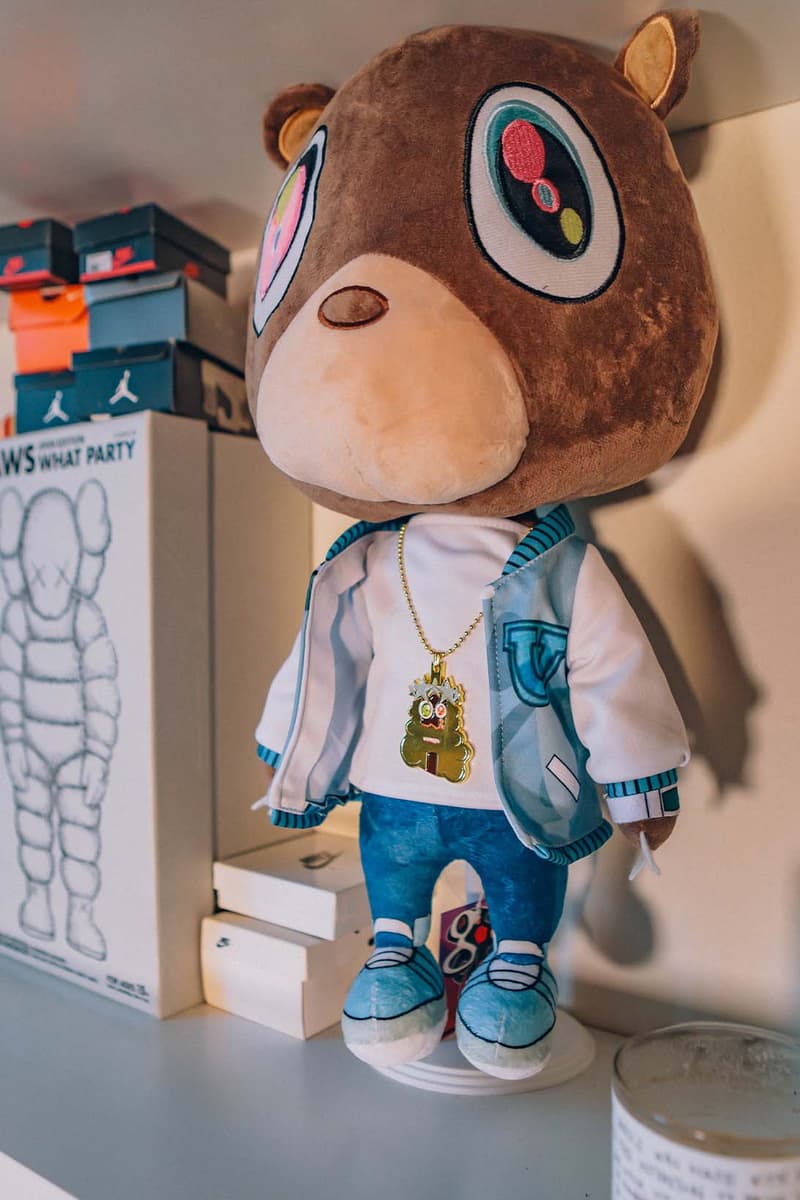 6 of 6
Baes With Kicks: Elaina Corbin
Get to know the sneaker collector in our exclusive Q&A.
Meet Elaina Corbin, or @dopest.e as she's known in the Instagram sneaker community. As a collector with over ten years in the game, Elaina uses her platform to shed light on issues in the Native and Indigenous communities.
For this installment of Baes With Kicks, we're chatting with Elaina on collab culture, size inequality and advice for women intimidated by sneaker collecting.
Name: Elaina Corbin
City: I am a Cahuilla Native from Morongo Indian reservation currently residing in Los Angeles.
Occupation: Sole Searcher/Entrepreneur
View this post on Instagram
If you had to guess, how many pairs of sneakers do you own?
I would say somewhere around 150+ pairs? But I'm not too sure.
How did you get into collecting?
It kind of just happened, buying what I liked turned into a mission of where to obtain specific sneakers, especially in the Los Angeles Inland Empire area. There wasn't social media hype or too many people I knew at the time that were into sneakers, so it was different and fun when I started collecting.
I had already been into various styles of sneakers, but I would say it wasn't until about 2010/2011 when I really got into trying to acquire older Nikes and Jordans and really fell in love with collecting.
What are your top three sneakers and why?
Air Jordan 3 Black/Cement — I absolutely love that shoe, I can wear it with anything. Then there's the Yeezy 2 Plats, I'm grateful to have those in my collection. Lastly, the 1994 Chicago Jordan 1s. They were a birthday gift which makes them even more valuable to me.
With collab culture at an all-time high, what makes a sneaker collaboration special to you?
The story and creativity behind the collab. I love collabs that use traditional silhouettes, like the UNION x Air Jordan 1, but I also love when creators go for an unpopular shoe like the AJ14. The colors Aleali May picked for her Jordan 14 collab were not only gorgeous, but she had an amazing meaning behind it with jade jewelry inspiring the shoe and tying the story back to her grandmother. I think those type of collabs are more meaningful and represent more just than a cool shoe.
View this post on Instagram
What's something missing in women's sneakers specifically?
Inclusive sizing. The majority of mens colorways women also love and purchase. I often get lucky because I am a men's 7 and most men's shoes will go that low, but for many of my girl friends a lot of shoes don't extend down to a size 5 or 4. Even if they do they are harder to find and more costly at resale.
You've been vocal about issues facing Native and Indigenous communities, can you speak on how that relates to sneakers and style?
Yes! I tend to be very vocal especially on my Instagram about Native issues and Indigenous communities simply because I know there is a huge lack of representation in the sneaker space. I've seen more sneaker lovers from Indian Country popping up on my IG and TikTok lately and I especially love when girls wear ribbon skirts with sneakers, it's so cute and a perfect example of modern Natives.
There's also this amazing artist I follow @rezilient.soles who beads Jordan 1 earrings I've been trying to get my hands on. They represent traditional works with modern style and I love it. Even Nike has the N7 campaign and continues to showcase artists from Native communities. I just wish it was easier to get my hands on some of the shoes from those collections. It took me a year to find the N7 dunk in the size a color I wanted and I had to pay resale.
Where do you get style inspiration?
I feel inspired by my surroundings — people, places, things. I love to keep it simple and cozy 90% of the time, which is mostly inspired by me living in SoCal. When I travel I love for my style to match my mood and the vibe where where I am at in that moment.
Any advice for women intimidated by the sneaker space?
Be authentic and buy/rock what you like. There are a lot of amazing shoes out there that aren't hype.
Share this article