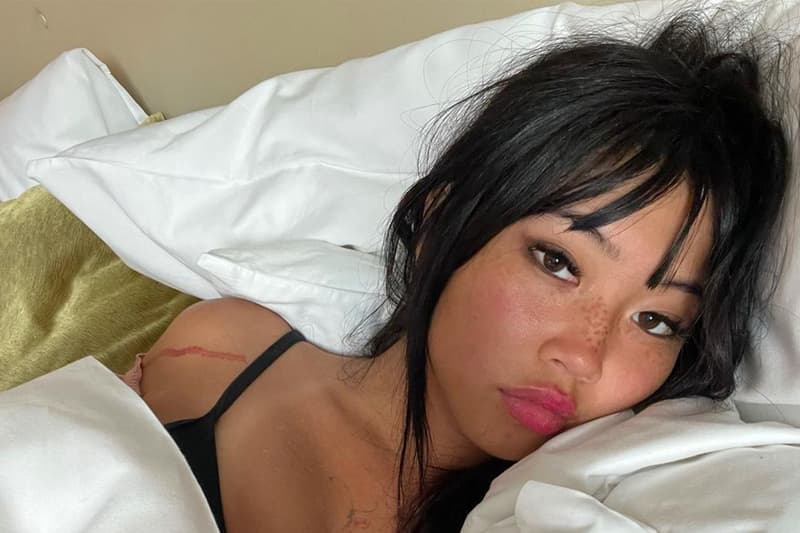 Beauty
The Viral TikTok "Marinated Makeup" Trend Is a Y2K Fan's Dream Era
For the sleepy ones, this is your time to shine.
The Viral TikTok "Marinated Makeup" Trend Is a Y2K Fan's Dream Era
For the sleepy ones, this is your time to shine.
We're over the "clean girl" phase of beauty at this point, as the trend is admittedly not 100% realistic. Now, people are embracing the more lived-in look, or in the words of beauty enthusiasts on TikTok, "marinated makeup."
The marinated makeup trend sweeping TikTok blends Y2K nostalgia with nightlife culture. This entire aesthetic is one that we've seen for quite some time, yet we didn't know it had a name. For context, marinated makeup isn't as literal as it sounds, so please don't tenderize a steak in your favorite foundation. It's about welcoming your Christina Aguilera, Avril Lavigne and Solange era. It's having smudged, late-night makeup that you're debating whether you want to remove it or not. It's the messy eyeshadow or crooked winged eyeliner that isn't sharp.
We must note that while having a fresh out of bed, messy look is appealing, please do not sleep in your beat to mimic the look. Sleeping in your makeup is still not ideal for your skin and you will likely break out due to clogged pores. If the sensational moment is for you, we suggest employing a series of blending and tried and true beauty techniques to evoke the look. For more inspiration, took a look at marinated makeup clips below.
---
Share this article