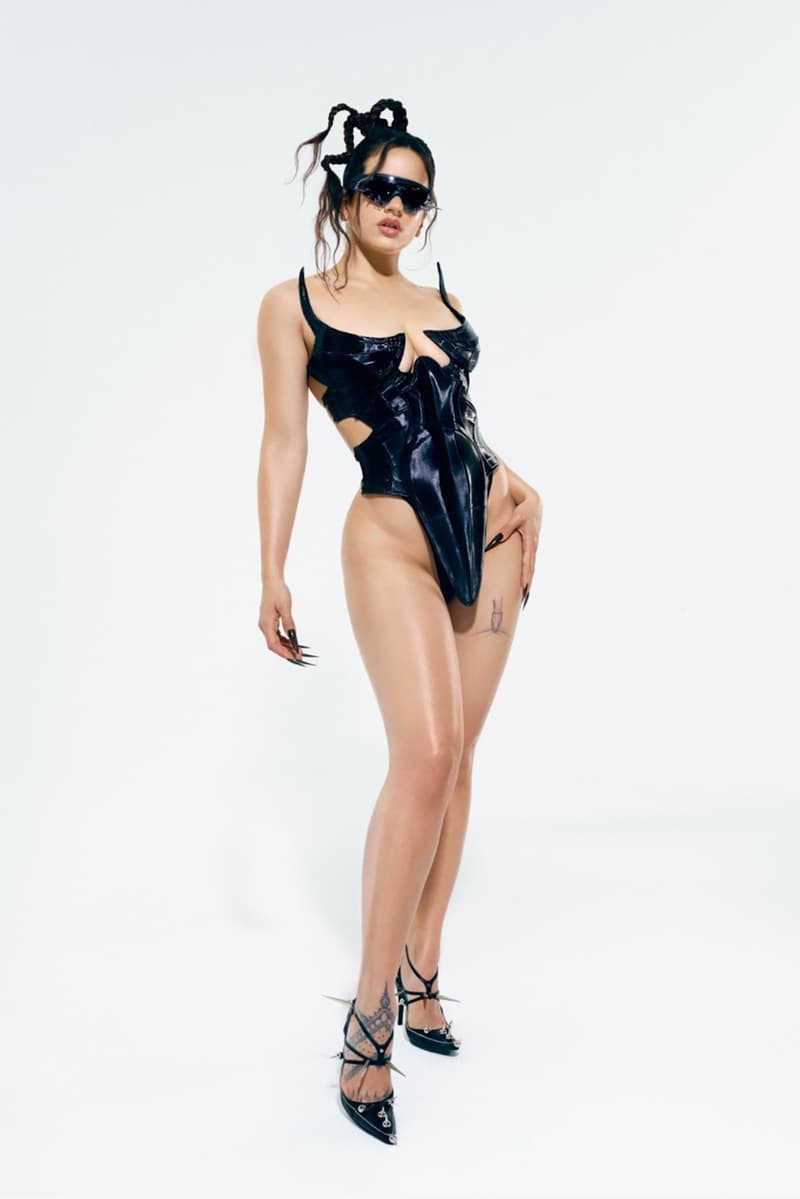 Best Music of September: Rosalía, Bomba Estéreo, Cardi B and More
Singles and albums perfect for your cozy weather playlist.
Music
Best Music of September: Rosalía, Bomba Estéreo, Cardi B and More
Singles and albums perfect for your cozy weather playlist.
With September came fall, National Hispanic Heritage Month and of course, great music. The ninth month in the calendar usually sets the tone for the rest of the year; it's often full of anticipation for cozy weather, the holidays, get-togethers and in this case, some of 2022's best music releases so far. We've rounded up some of our favorite singles and albums released in September. While our list features musicians from all around the world, we've also highlighted several of our favorite Hispanic and Latinx artists to celebrate their positive contribution to music, culture and community. For the full playlist, keep scrolling below.
Rosalía — MOTOMAMI + 

Rosalía released the deluxe version of MOTOMAMI, which she had dropped in March this year. The latest album contains a total of 24 tracks — 8 more than the original. "For all my Motomamis for always being there and for singing the songs when they had not even come out yet," the Spain native wrote on Instagram. "This is the best way I know to thank you. Here you have the unreleased and the ones that you've heard in the shows: MOTOMAMI +."
Bomba Estéreo & Manu Chao — "Me Duele"
Bomba Estéreo teamed up with Barcelona-based artist Manu Chao to deliver "Me Duele," which translates to "it hurts." The collab features the Colombian band's signature upbeat, psychedelic cumbia sound, which can also be heard in their previous collab with Bad Bunny on "Ojitos Lindos." Additionally, what makes the new single so special is that a portion of the track's royalties will be donated to Costeño Social, which is a school in Guachaca, near Bomba Estéreo's lead singer Li Saumet's home.
GloRilla and Cardi B — "Tomorrow 2"
GloRilla and Cardi B joined forces and lent their talents and one-of-a-kind style to the hot track "Tomorrow Land 2." The collab is hip-hop at its finest with boastful lyrics. Cardi raps in her verse, "Ridin' with my twin and 'nem (skrrt), and we all look good as f-ck (gang)/ She say she my opp but I don't know her, had to look her up (f–k is you?)/ I know that I'm rich, but I can't help it, bitch, I'm hood as f–k (woo)/ I've been on these bitches neck so long, sometimes my foot get stuck (ah)."
Jessie Reyez — Yessie 

Jessie Reyez dropped her sophomore studio album, Yessie, which features 11 personal tracks sung in both English and Spanish. The Colombian-Canadian singer became inspired by herself while creating this LP. "I'm working on my album track list sequencing, so I've been listening to a lot of myself. My life. My process of healing. Learning and watching my train of thought," she previously told Hypebae.
BLACKPINK — Born Pink

BLACKPINK released Born Pink — the follow-up to their debut album, The Album. Born Pink is comprised of eight tracks. YG Entertainment had been teasing the K-pop group's comeback since July, creating even more anticipation. "A lot of BLACKPINK-esque music has been prepared over a long period of time," read a statement by the South Korean multinational entertainment agency. "On top of new music and large-scale projects, BLACKPINK will also go on the largest world tour in the history of a K-pop girl group by the end of the year to expand their rapport with fans worldwide."
Paramore — "This Is Why"
Speaking of comebacks, Paramore released their first single in over five years. The new track is titled "This Is Why" just like their upcoming album, which is slated to drop on February 10. Though "This Is Why" is the title track, it was the last song the band wrote for the album. "To be honest, I was so tired of writing lyrics but Taylor [York] convinced Zac and I both that we should work on this last idea," lead singer Hayley Williams said in a statement. "It summarizes the plethora of ridiculous emotions, the rollercoaster of being alive in 2022, having survived even just the last three or four years."
Blood Orange — Four Songs 

Blood Orange AKA Devonté Hynes dropped an EP titled Four Songs, which is pretty straight-forward as it includes four songs. The EP contains features by Ian Isiah, Eva Tolkin and Erika de Casier. September was a busy month for the U.K. artist, who in addition to releasing new music, was the opening act for Harry Styles during his 15-show residency at Madison Square Garden in New York City.
Bianca Jade — "Loveless"
Bianca Jade is a Cuban-Jamaican R&B singer-slash-songwriter, originally from Miami, Florida. Her latest single, "Loveless," is the perfect heartbreak anthem, which many young girls and women everywhere can relate to. "We love to talk about 'hot girl summer,' but forget the crash after the high," states a press release. "As fall approaches and cuffing season begins, Bianca Jade boldly wears her heart on her sleeve in this new single." The rising star reminds us it's more than OK to be honest and vulnerable with following the lyrics: "Struck me with the heat of a thousand suns, left your mark and now I've got nowhere to run/ Maybe I, Maybe I, should give up on love."
---
Share this article