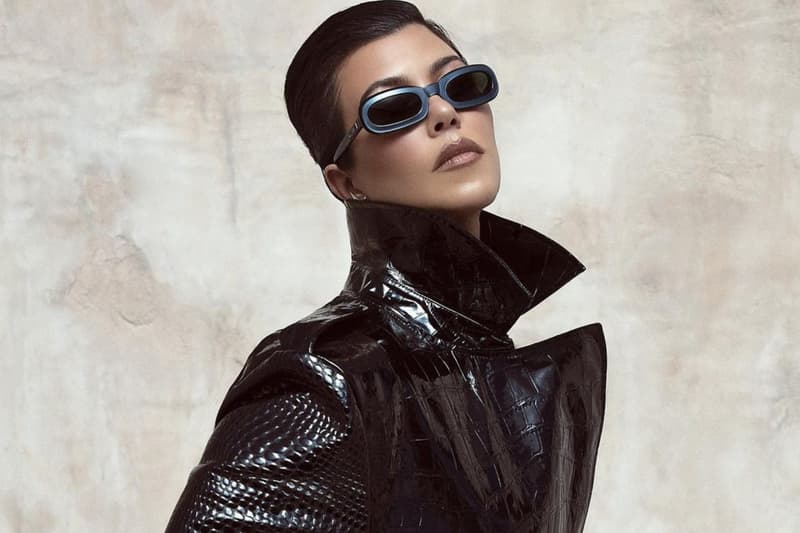 Fashion
Kourtney Kardashian Is, Apparently, a Sustainability Ambassador
And like you, we're confused.
Kourtney Kardashian Is, Apparently, a Sustainability Ambassador
And like you, we're confused.
Manchester-based retailer Boohoo has unexpectedly partnered with Poosh founder Kourtney Kardashian as its newest sustainability ambassador. The collaboration additionally includes a 45-piece collection that made its debut at New York Fashion Week.
The new line, dubbed "Boohoo by Kourtney Kardashian Barker," features an exclusive range of hand-selected, repaired and processed vintage pieces supplied by Glass-Onion. It also includes styles made from recycled polyester and cotton. The release is set to be the brand's effort to create a more sustainable approach to fashion; however, it wasn't long until it faced backlash from people accusing both of greenwashing.
Both Boohoo and Kardashian have been criticized in the past for their environmentally irresponsible practices. For one, the label is under investigation by the Competition and Markets Authority over false green claims. Baker, on the other hand, was recently called out for excessive water usage amidst reports of the California drought.
In a recent post, Kardashian addressed the backlash. "I went back and forth about doing this collection with Boohoo because the first thing I think about when I hear the words 'fast fashion' is that it's bad for our planet," she wrote. "Boohoo approached me to be a sustainability ambassador, and though I knew it would get backlash because the two just don't go hand in hand, I thought about the fact that fast fashion, or the fashion industry in general, isn't going anywhere."
The newly appointed sustainability ambassador also shares her thoughts on holding the label accountable for creating an impactful change. "I thought about the attention this collaboration would bring to people who may otherwise have no idea about the impacts of fast fashion on our planet," she shared. "I thought about how pushing Boohoo to make some initial changes and then holding them accountable to larger changes would be impactful. It's definitely making some noise which is exactly what I was hoping for."
In hopes to create a better approach to sustainability, Kardashian also invited sustainability experts to reach out to help. "I want to help and from my experience so far working with the team I work with at Boohoo, they do too," she added. "I will be elaborating on their changes, how we've made this line more sustainable, and what I've learned we as consumers can do to help. All to come!"
And while the Poosh founder shows a positive outlook towards her recent role, most people believe that it would take a miracle for a fast-fashion brand to commit to a more sustainable practice.
---
Share this article