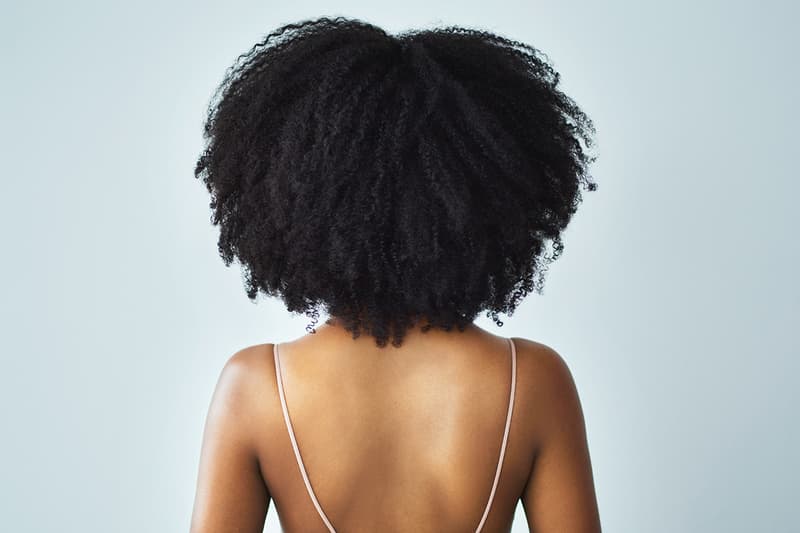 Beauty
Here's Why White People Should Check Their Bias Before Shopping Black Owned Beauty Brands
It's deeper than just a harmless purchase.
Here's Why White People Should Check Their Bias Before Shopping Black Owned Beauty Brands
It's deeper than just a harmless purchase.
When it comes to haircare, skincare, body care and makeup products that are designed for Black and Brown people, should Black people gatekeep them? Ask anyone of color this question and the answers may vary. Still, for most Black people, the answer to the burning question will involve a sharp and swift "yes." Hard stop.
In recent news, we're sure everyone is aware of the discourse around Black-owned haircare brand Mielle Organics and its Rosemary Mint hair oil. Created by Monique Rodriguez, the brand and the product itself was formulated around the desire to stimulate hair growth in textured hair. Rodriquez conceptualized Mielle organics in 2014 while transitioning from heat-damaged hair and restoring her natural curls. There's no secret that most Black women suffer from extreme heat damage and fried tresses from years of getting relaxers and kitchen hot combs and marcel irons taken to their heads before heading to church for Sunday School. Moving on, The affordable hair oil went viral on TikTok after Black women took to the beauty side of the app showcasing their rapid hair growth, creating a more enormous demand for the product. The only problem is that everyone has access to this information and this is when white women entered the chat.
Popular Tiktok influencer Alix Earlie shared her 2022 top Amazon purchases. In her roundup, the Mielle Organics hair oil was among her top grabs. "I've been using this for a little over a month and I've seen tremendous hair growth," she remarked in the clip. Black women flooded the comment section pointing out that the product was made specifically for Black women so why use it if you're not Black? To be fair, the oil was created for those with coarse texture or curls so rightfully so, it can be offensive — but the context is more profound than just white women using Black-owned products.
In theory, anyone can use whatever product they desire. No matter the race, ethnicity or cultural background, do what you want and use what you want. However, the conversation goes a bit deeper. When white people use Black-owned products, of course there's value in the dollar. They're helping the business scale, they're creating an opportunity for Black-owned founders to bank a capital that helps create systems and programs that help their respective communities, but for white people themselves, do you really care about Black issues and disparities? That is where the underlying problem for this beauty editor comes in.
The question for white people who patron Black-owned beauty businesses is do you really care about what affects Black people? Are you using your agency and power to tear down systemic issues? Are you cultivating a just workplace for your Black co-workers? Are you listening to Black people when they tell you, you have offended them? If the answer is yes, then by all means enjoy all of the products our skin folks have to offer — but if there's a question mark for you at any point, I implore you to take a pause and evaluate your privilege.
It's deeper than Mielle Organics Rosemary hair oil. Hear us when we say this.
---
Share this article