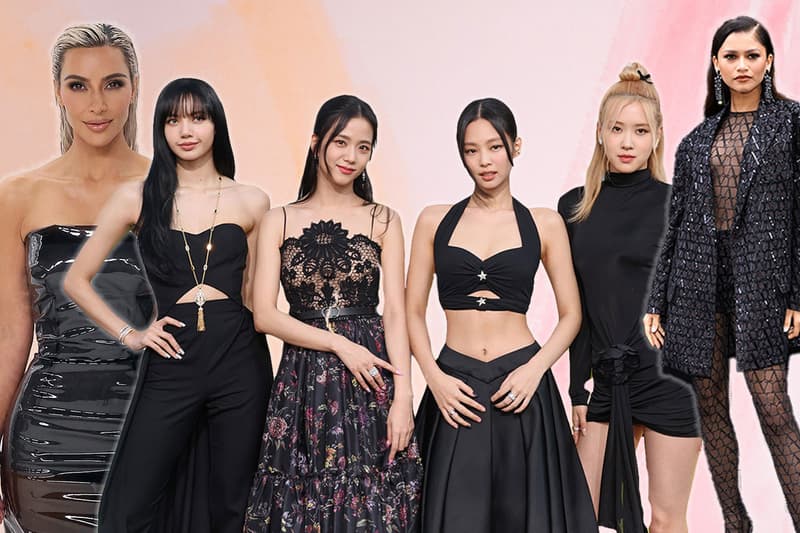 Fashion
These Were the Biggest Fashion Influencers of 2022
With all of BLACKPINK making up the top four, alongside Kim Kardashian, Bella Hadid and Zendaya.
These Were the Biggest Fashion Influencers of 2022
With all of BLACKPINK making up the top four, alongside Kim Kardashian, Bella Hadid and Zendaya.
2022 was a big year for fashion, there's no denying it. From Raf Simons' label closure to Balenciaga's controversial campaigns, the last 12 months gave us plenty to talk about and think about, both in terms of brands and the people behind them. However, what often tends to be bigger than the brands themselves, are the ones who wear their clothes. Influencers come in many forms, from music artists to actors and everything in between, and we've now got a definitive list of the biggest ones from 2022.
Press agency Karla Otto and influencer marketing platform Lefty just published its 'Year in Data' report for fashion, looking at the biggest cultural moments and influencers from the past year, leading with its list of the top 10 influencers in fashion. Unsurprisingly, all four members of the K-pop group BLACKPINK make up a pretty large proportion of the list, taking up the first four spots.
Next up is Kim Kardashian, whose questionable brand deals and appearance on The Kardashians gave us a lot of food for thought last year, possibly even too much. Following the reality star is Euphoria's Zendaya, whose character on the HBO show continues to have ever-growing relevance. Bella Hadid takes number seven's spot, most likely after her countless appearances at Paris Fashion Week — alongside that viral Coperni moment. Hadid also features in the list as 'Model of the Year,' an accolade which she received multiple times in 2022, without any contention.
Also making her way into the top 10 is Kylie Jenner, followed by South Korean singer Eunwoo. The final person on the list is Billie Eilish, whose vibrant fashion transformation last year had everybody who's anybody talking.
Also featured in the report is 'Brand Collaboration of the Year,' which went to Fendi and Versace, alongside listing Mia Khalifa as a "new and noteworthy" emerging influencer to watch for 2023 — her presence only cemented by her recent appearance in Aries' new campaign.
Head to Lefty's website to download the full report. While you're here, take a look at which The White Lotus stars are making a splash at fashion week.
---
Share this article