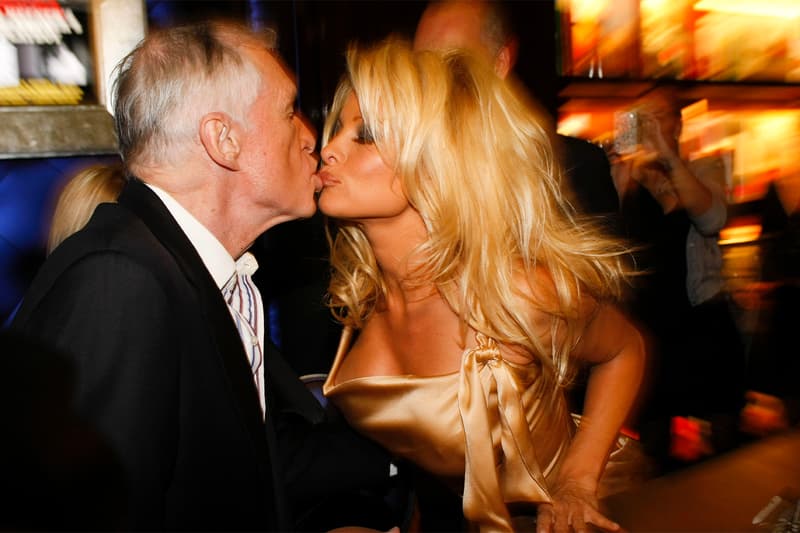 Entertainment
Playboy's Top Model, Pamela Anderson Shares Controversial Opinion on Late Hugh Hefner
Contrasting commentary from A&E's hit docuseries, 'Secrets of Playboy'
Playboy's Top Model, Pamela Anderson Shares Controversial Opinion on Late Hugh Hefner
Contrasting commentary from A&E's hit docuseries, 'Secrets of Playboy'
Pamela Anderson, Playboy's most decorated cover girl featured on 14 covers, spoke with The Times of London about her Netflix memoir Pamela, a Love Story and shared a shocking detail on the few moments she truly felt safe.
In the summer of 2022, Hulu released a docuseries, without Anderson's consent, about her failed relationship with musician Tommy Lee and the sex tape that was also released without her consent. Recounting the many times Anderson's sensuality has been taken advantage of within the industry, she spoke on the man who treated her with the most respect: Hugh Hefner.
View this post on Instagram
According to Anderson, the opportunity to find herself through Playboy was integral to her growth as a woman. "I was painfully shy, and I hated that feeling. That's why I did it. I just didn't want that feeling anymore," she spoke of her first Playboy cover. "Doing that first photoshoot gave me this little kind of portal on what it felt like to be a sensual woman. My sexuality was mine. I took my power back."
Anderson's experience with Hefner is a stark contrast to commentary shared in the A&E docuseries The Secrets of Playboy. The series follows former playmates and associates as they recount stories of Hefner and his once-iconic Playboy Mansion, as well as his treatment of playmates and others within the industry. Following the series' release, the current Playboy team denounced its founder and has since led a tone of sex-positivity across several industries such as lingerie, sex toys and its iconic Centerfold.
In other news, science confirms a known sex myth regarding men with small penises and fast cars.
View this post on Instagram
---
Share this article