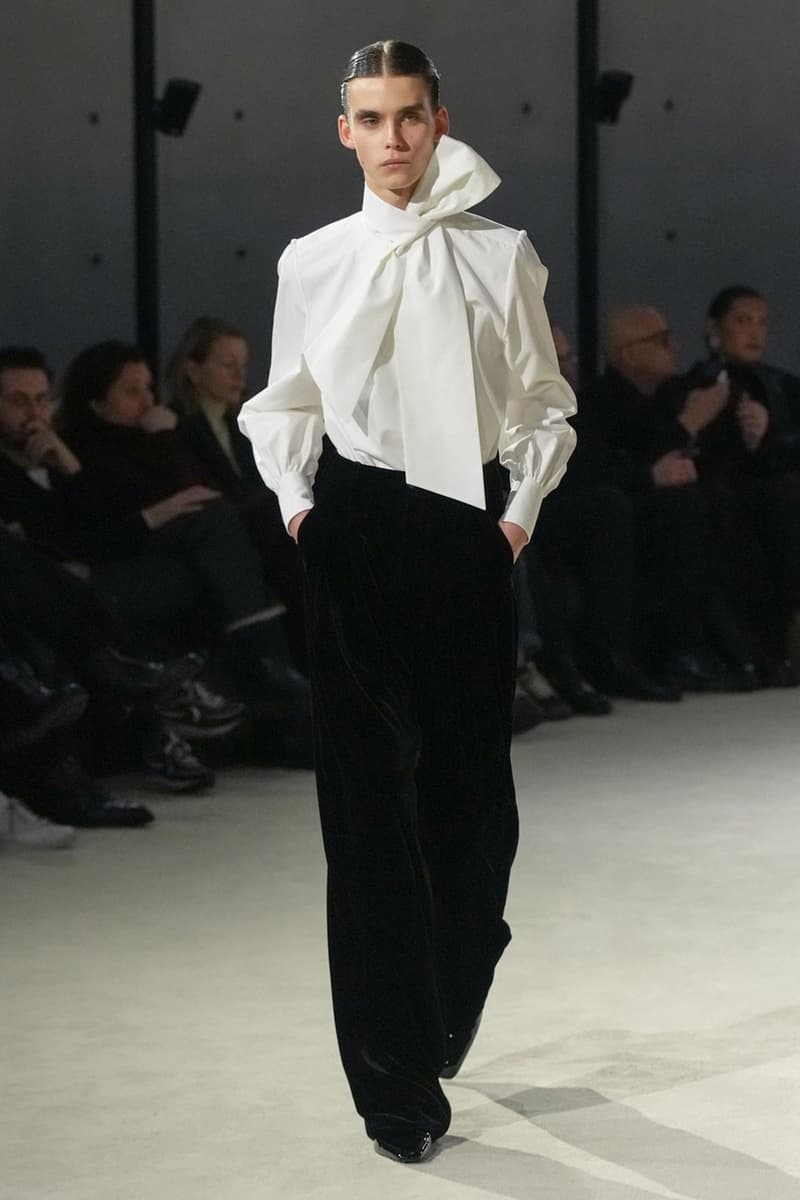 1 of 48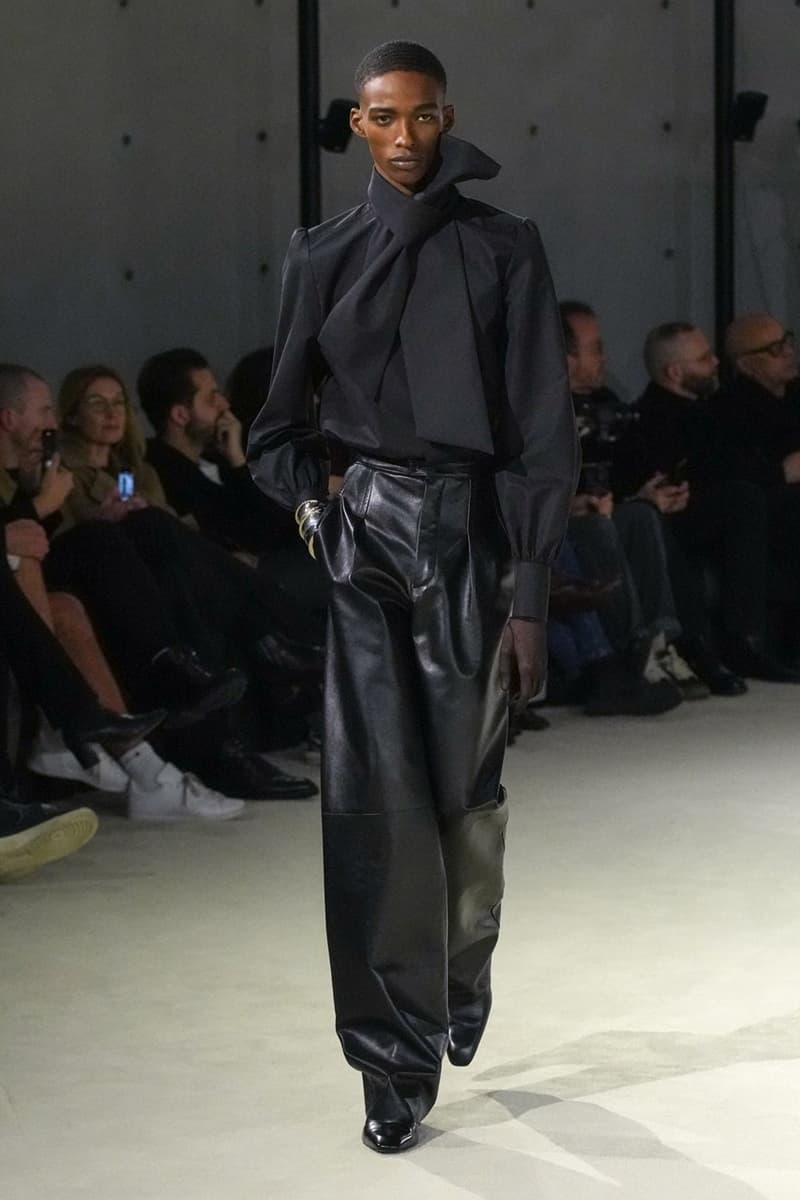 2 of 48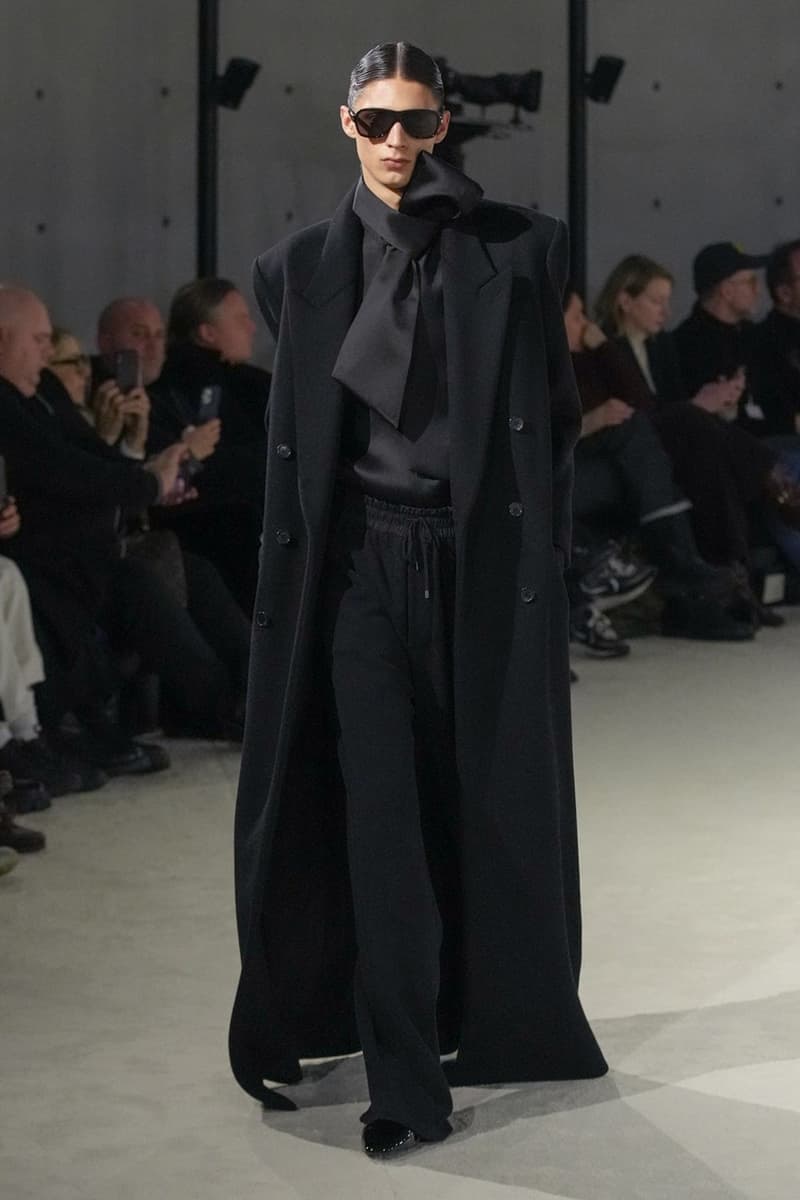 3 of 48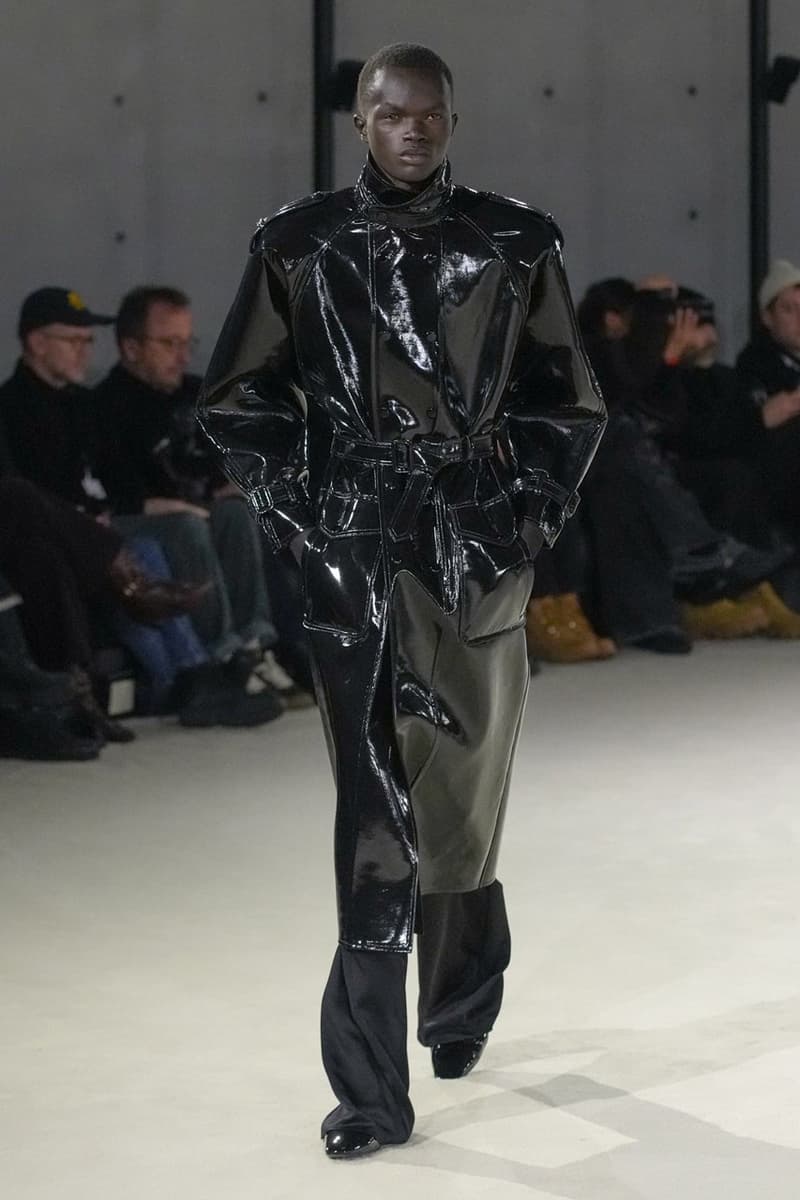 4 of 48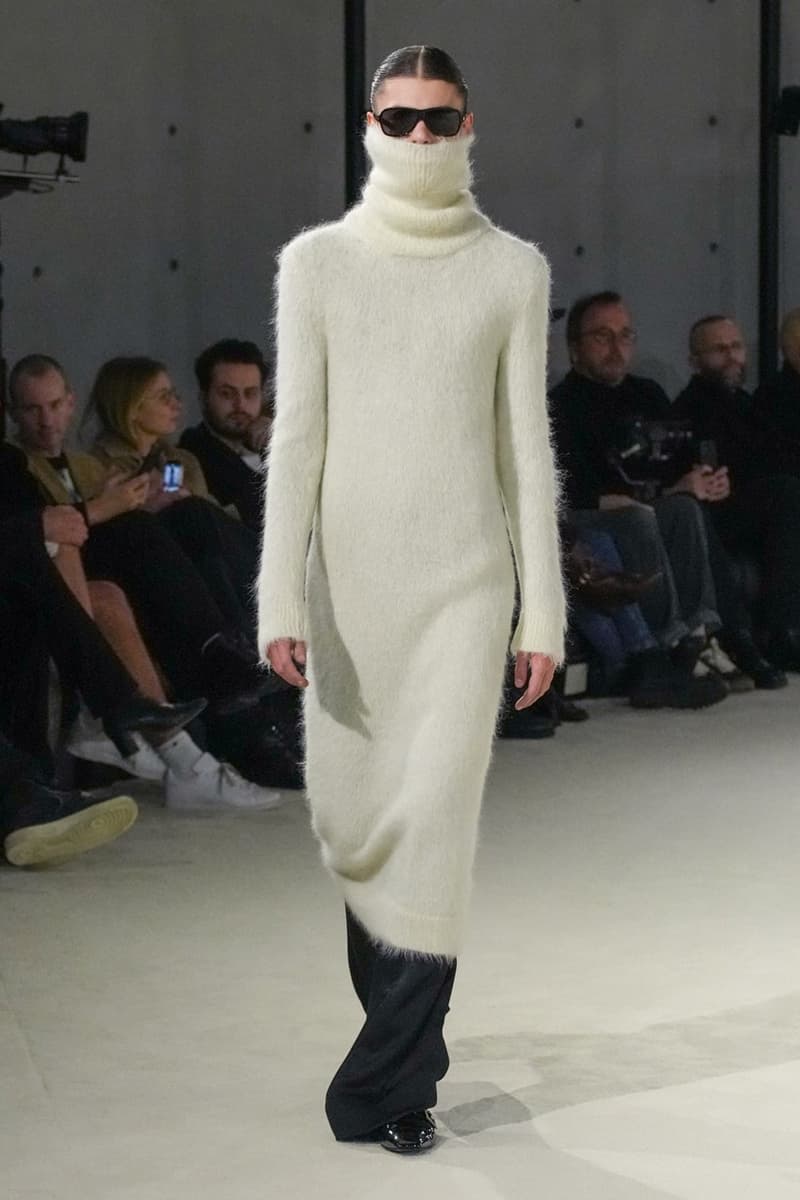 5 of 48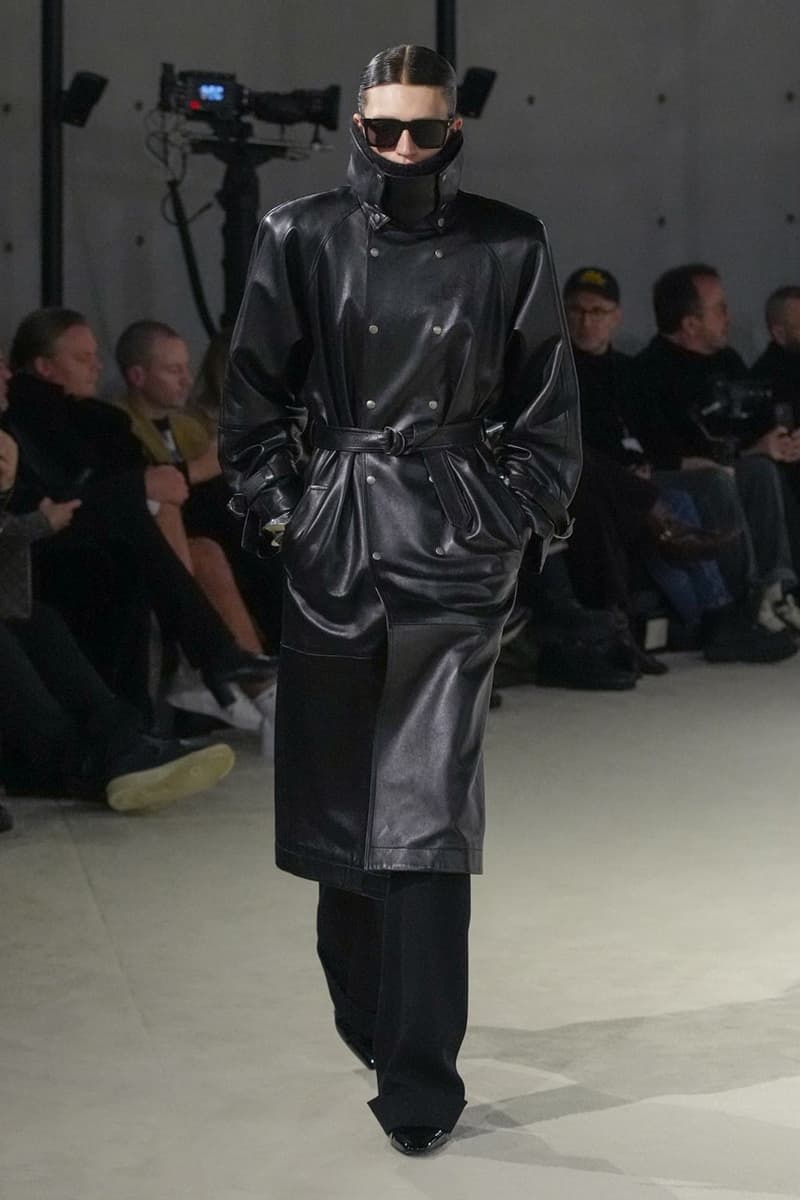 6 of 48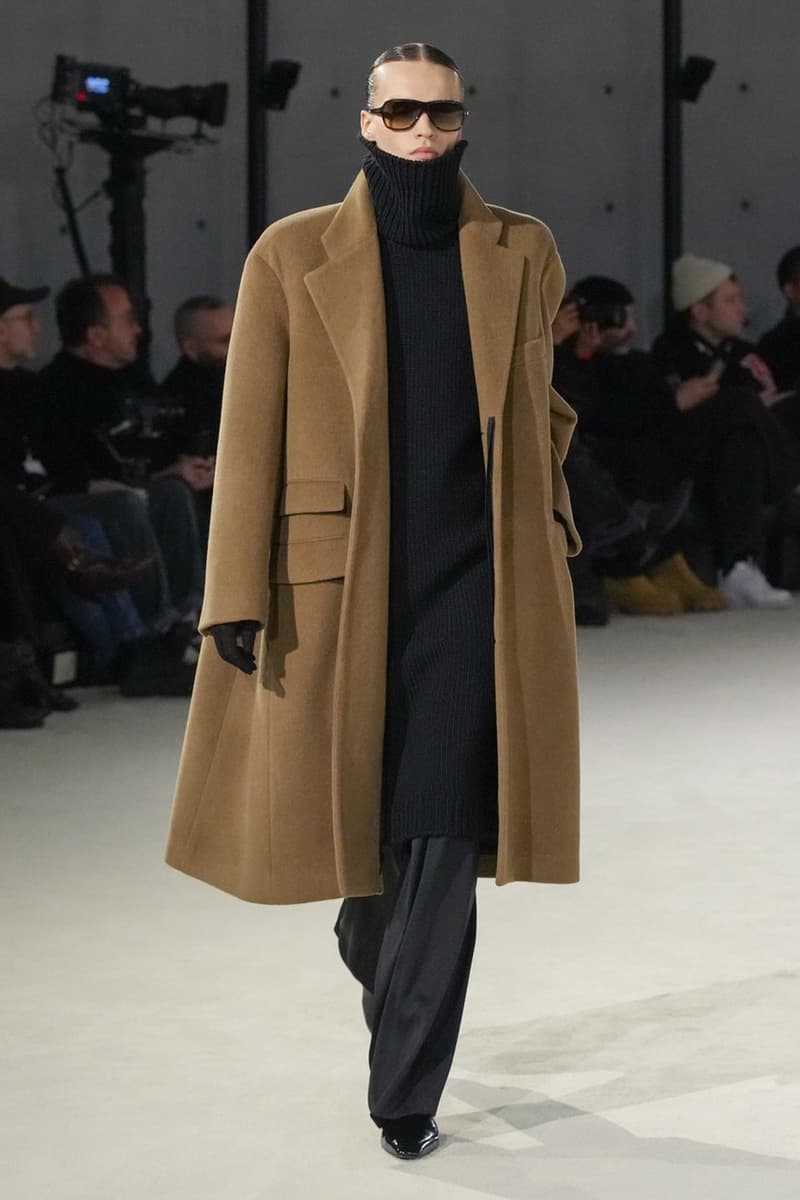 7 of 48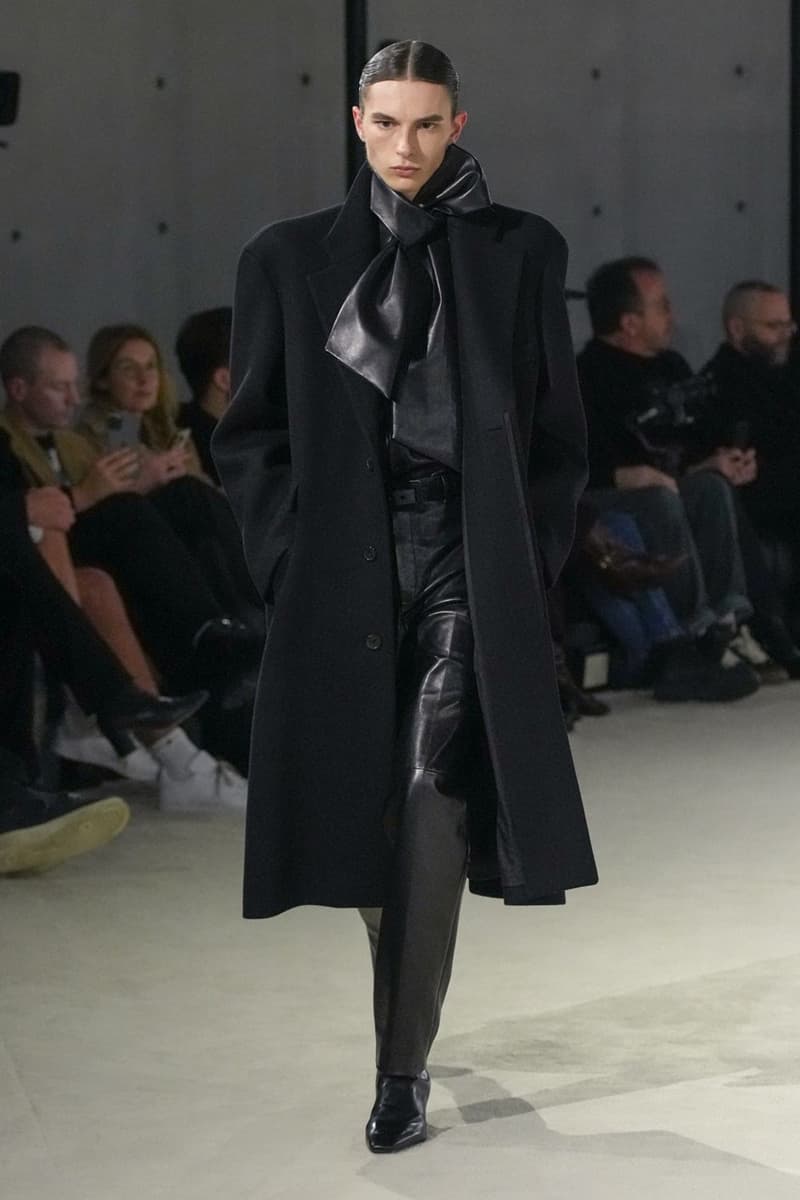 8 of 48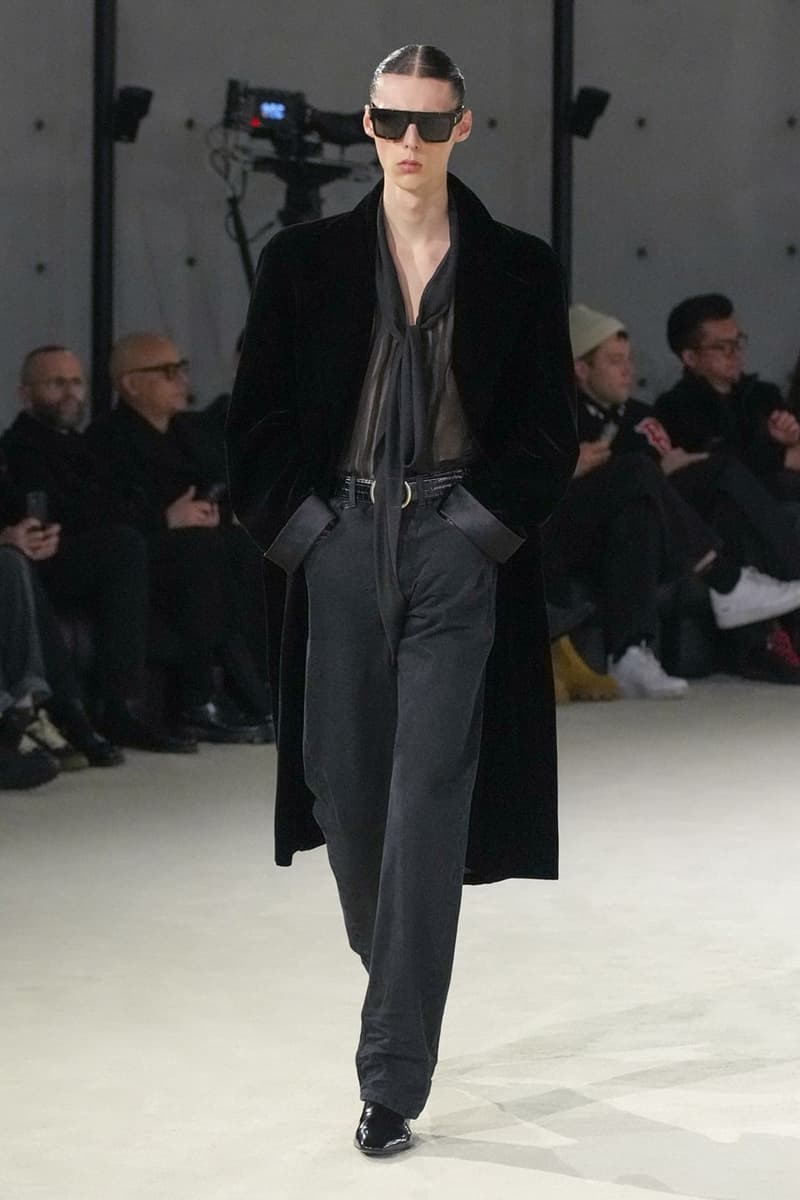 9 of 48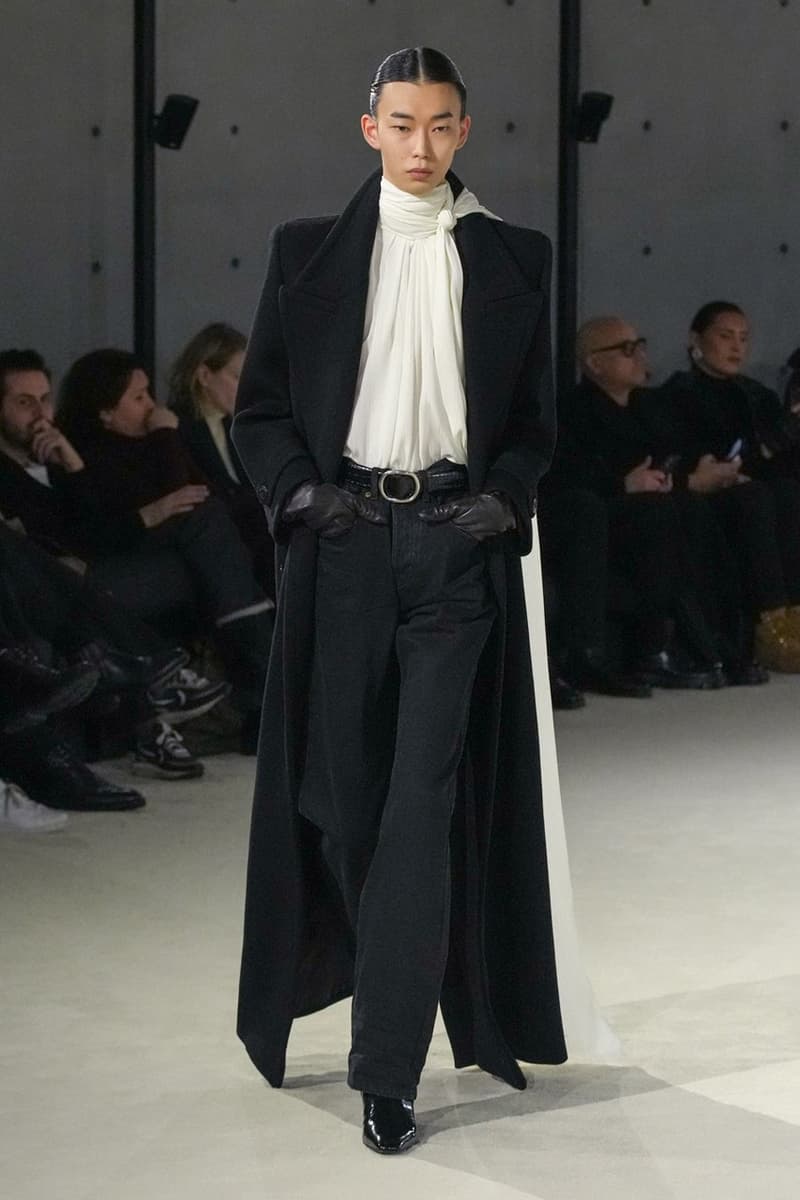 10 of 48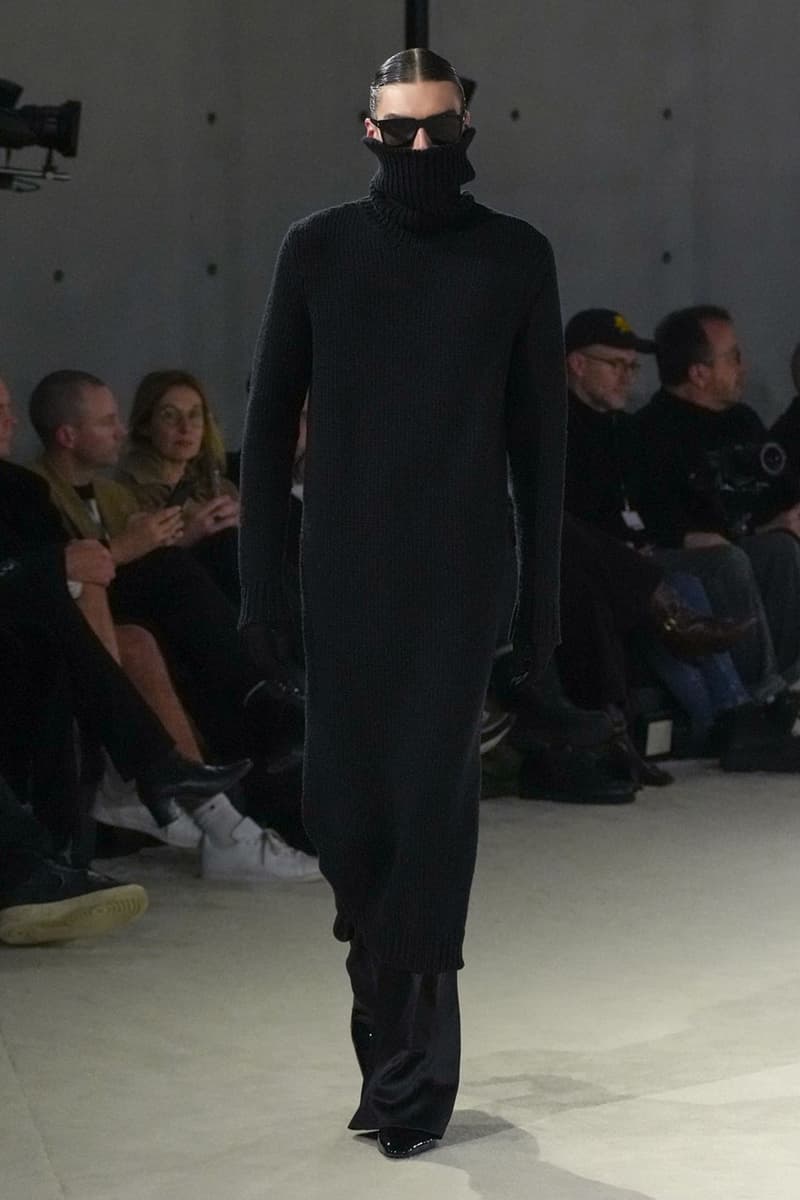 11 of 48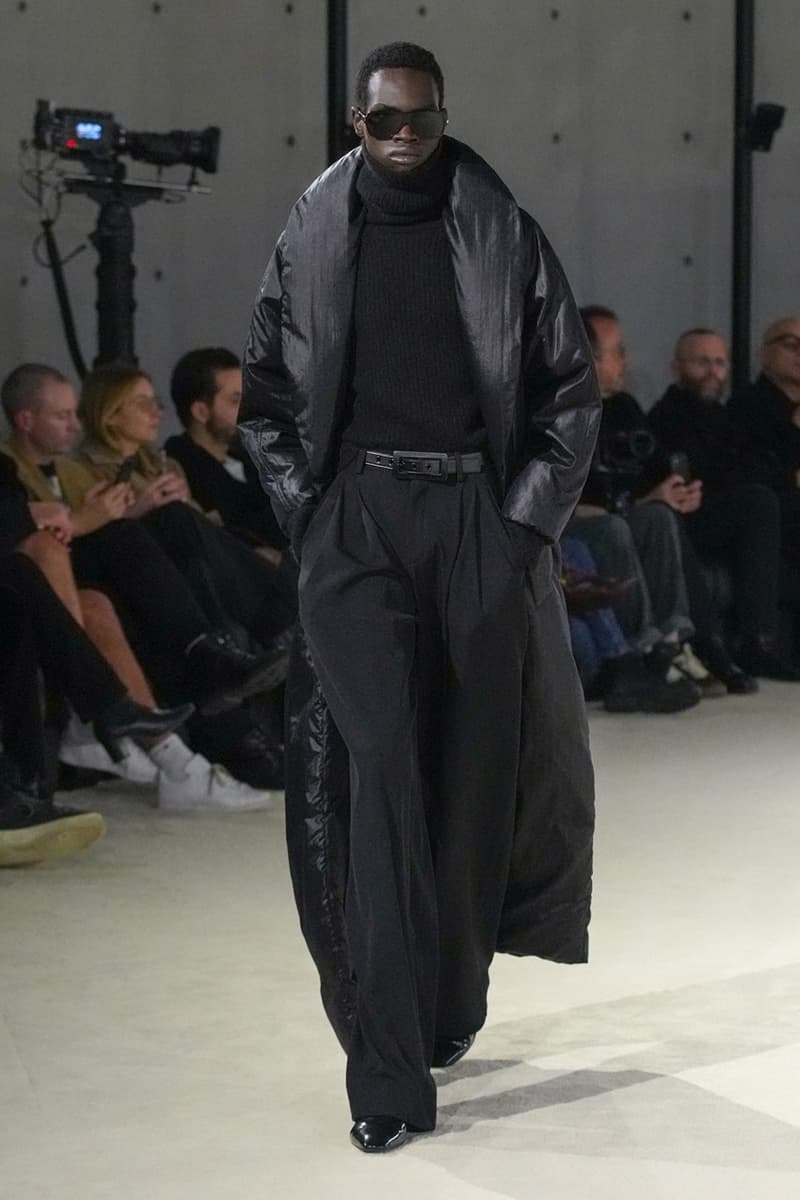 12 of 48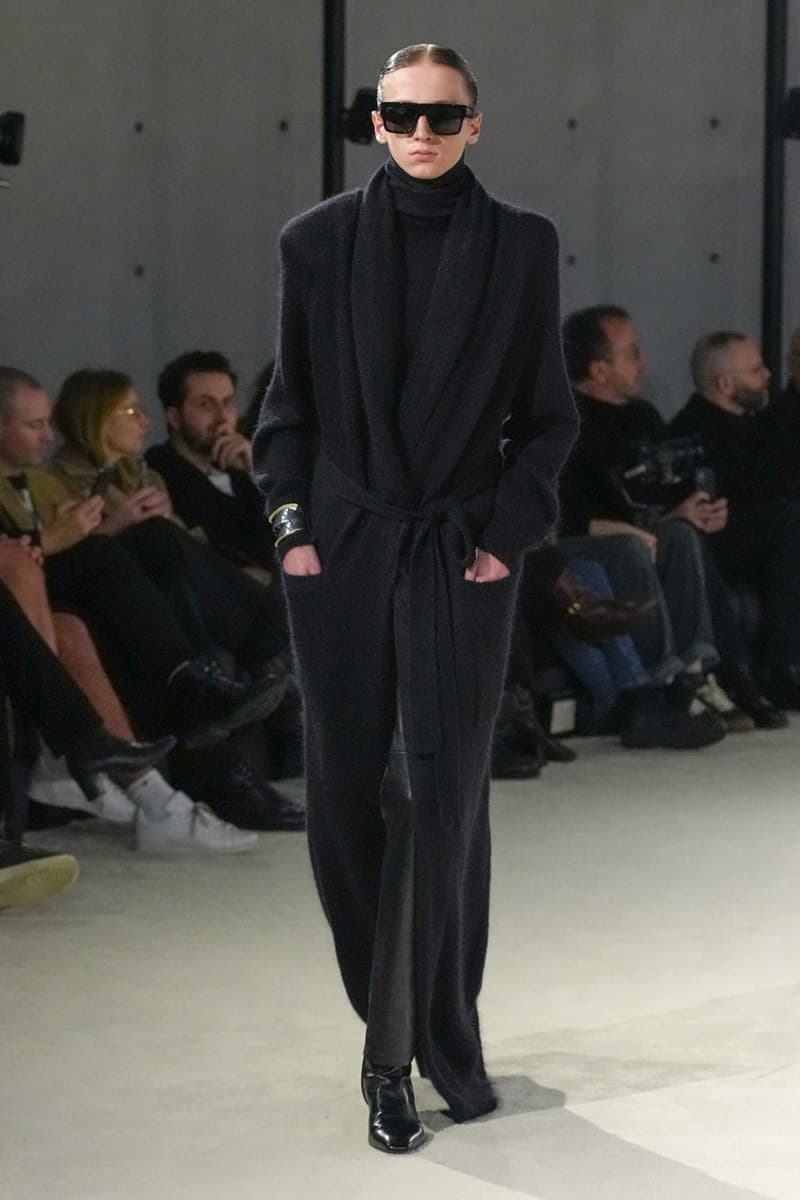 13 of 48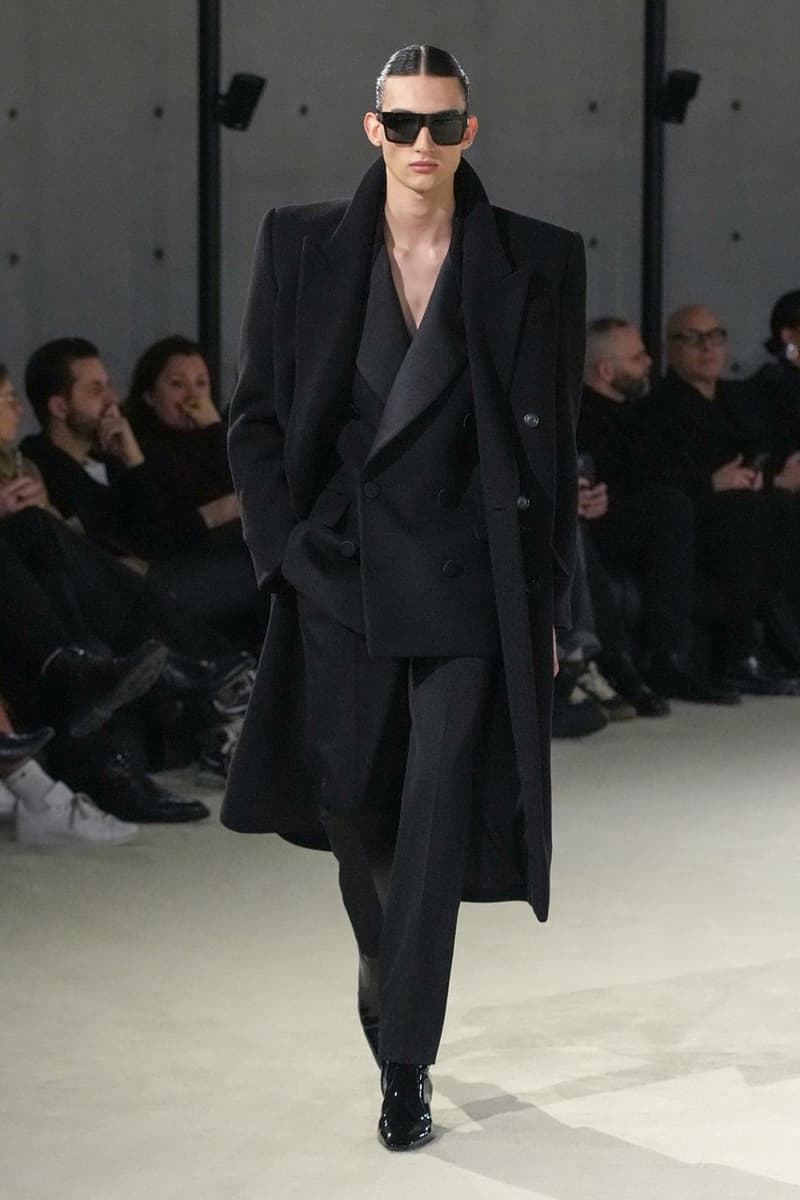 14 of 48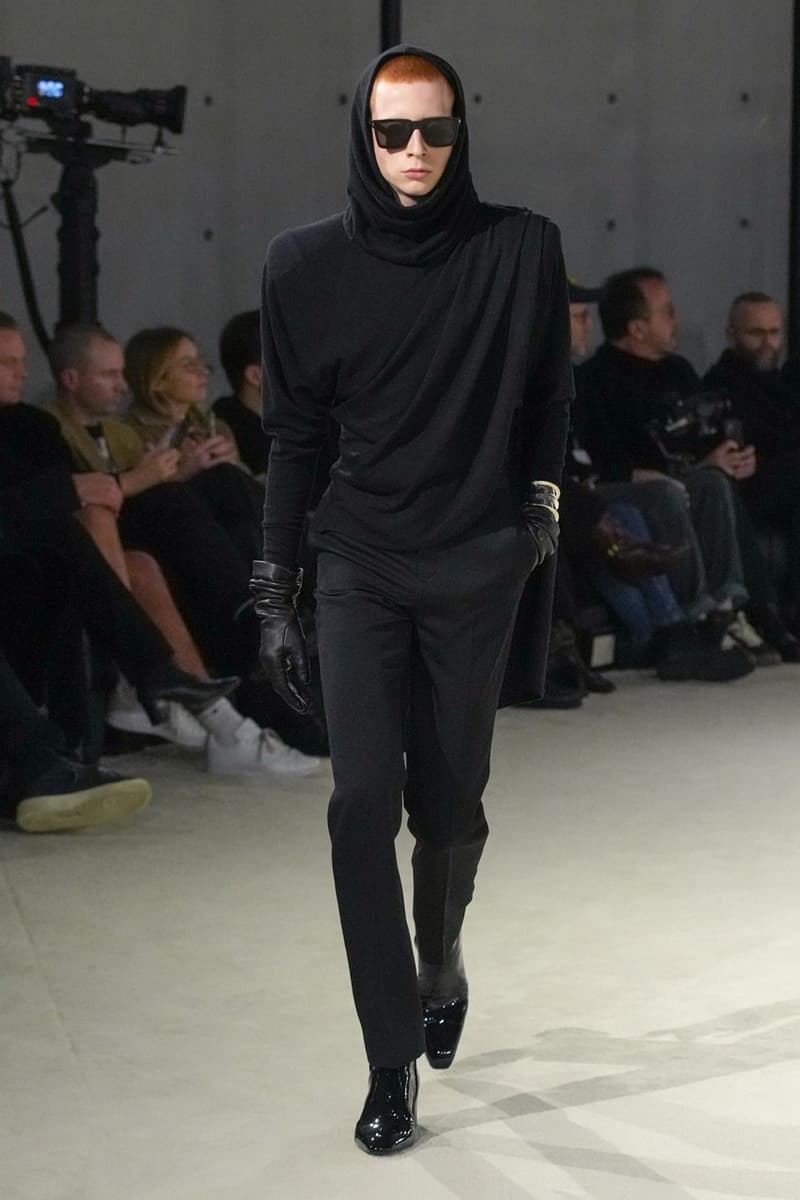 15 of 48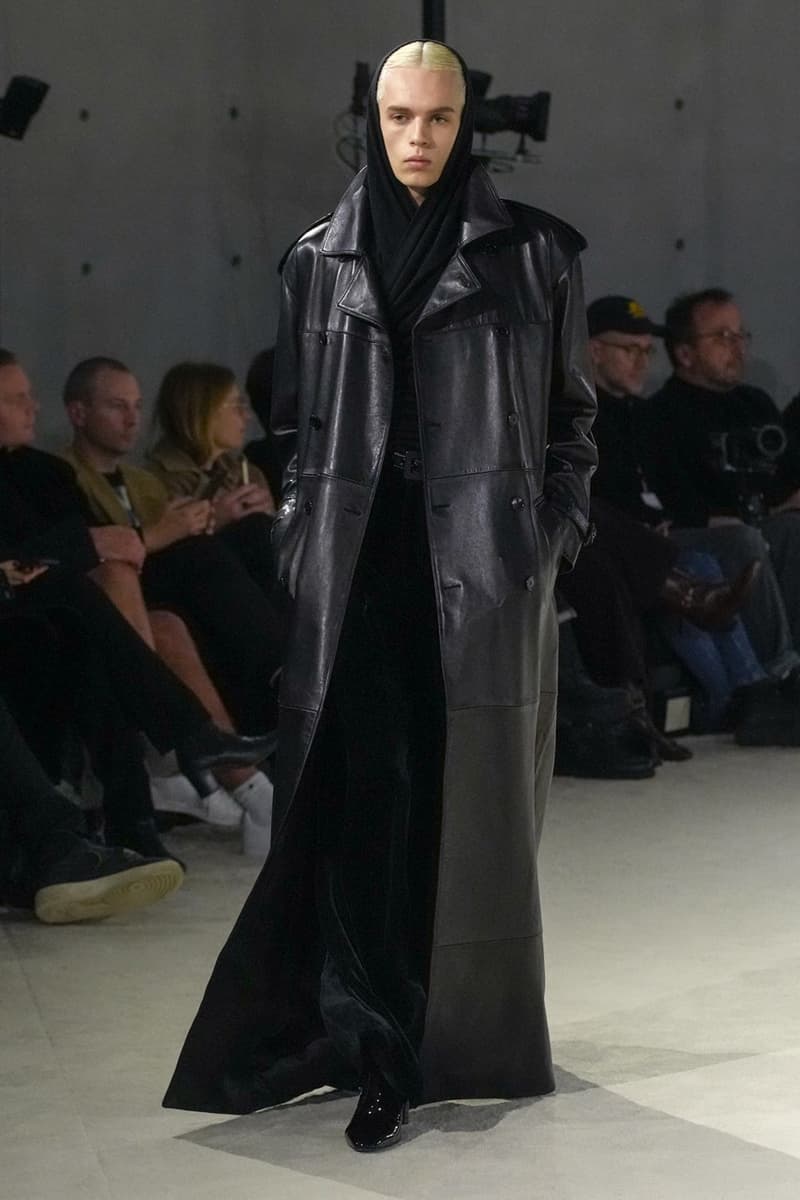 16 of 48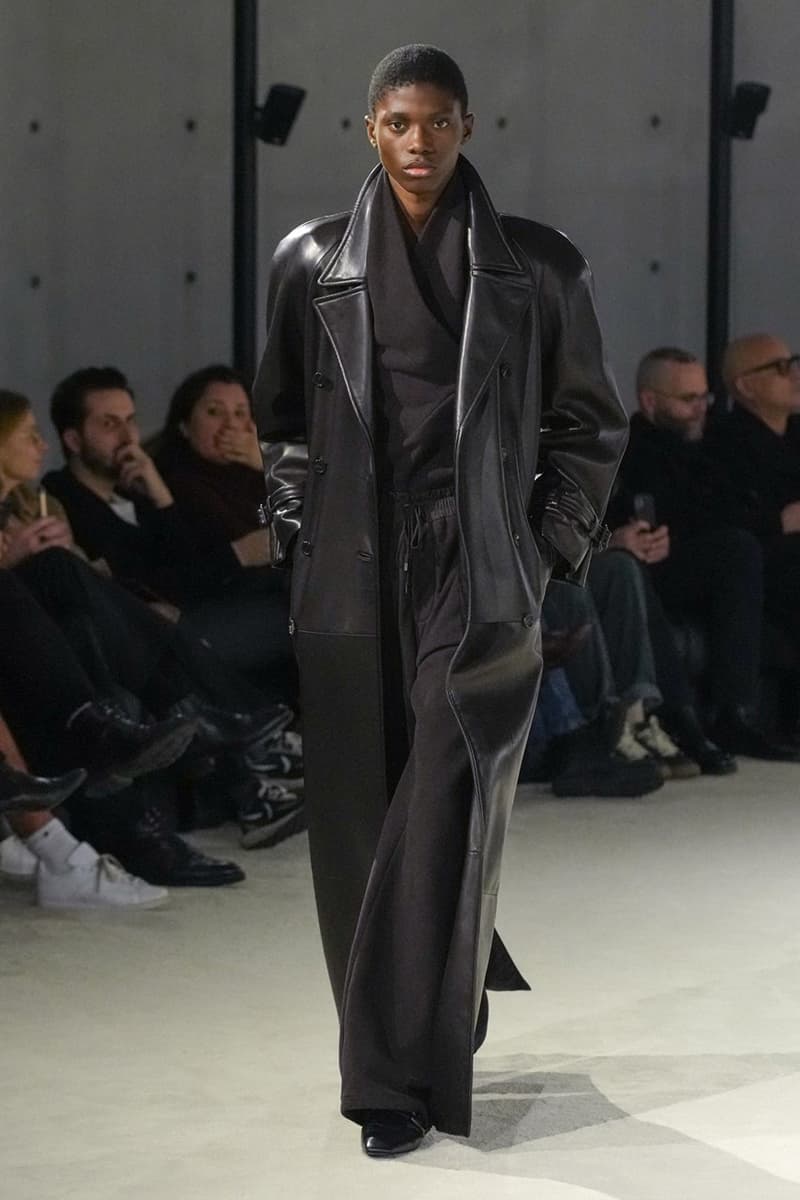 17 of 48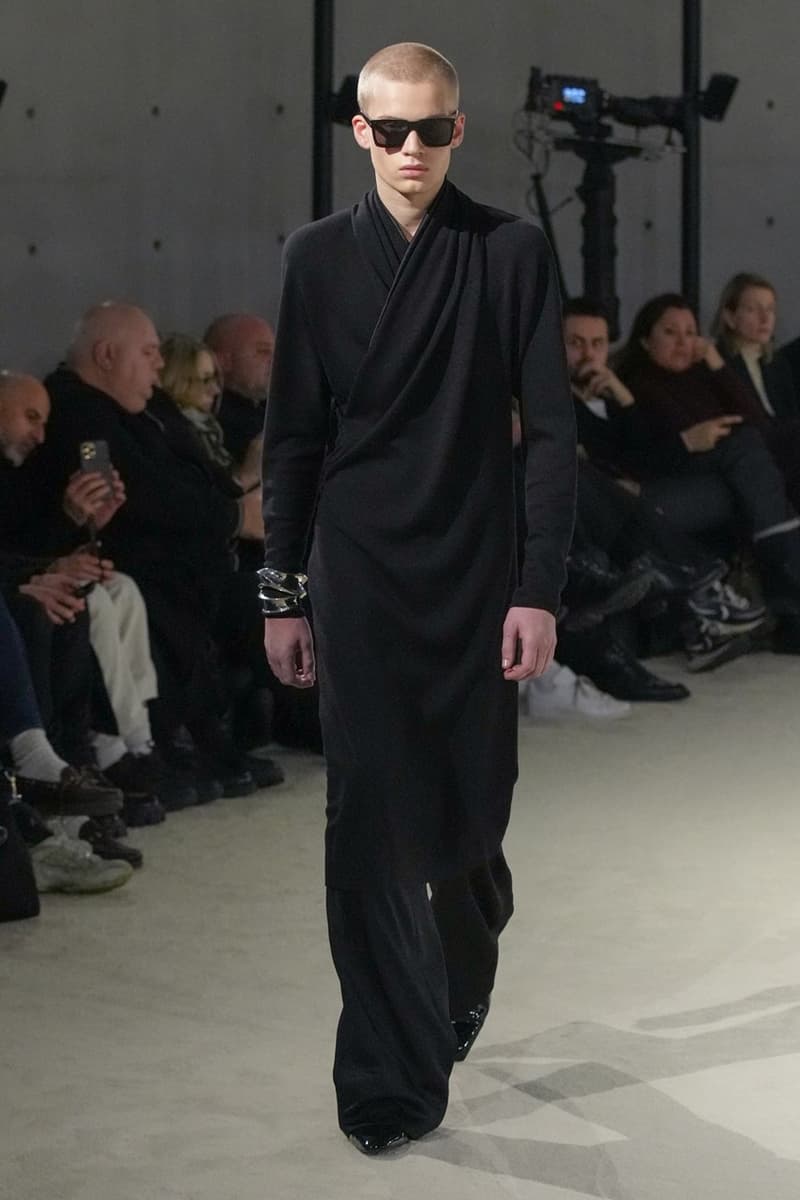 18 of 48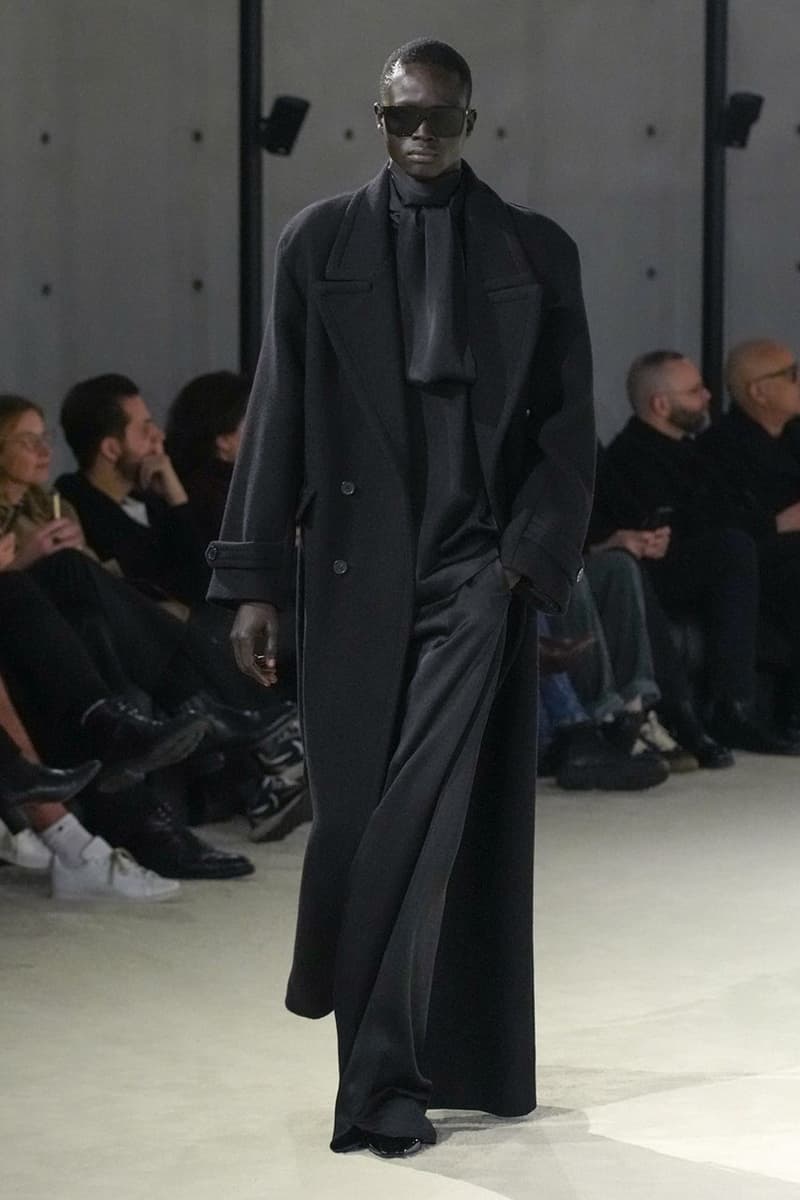 19 of 48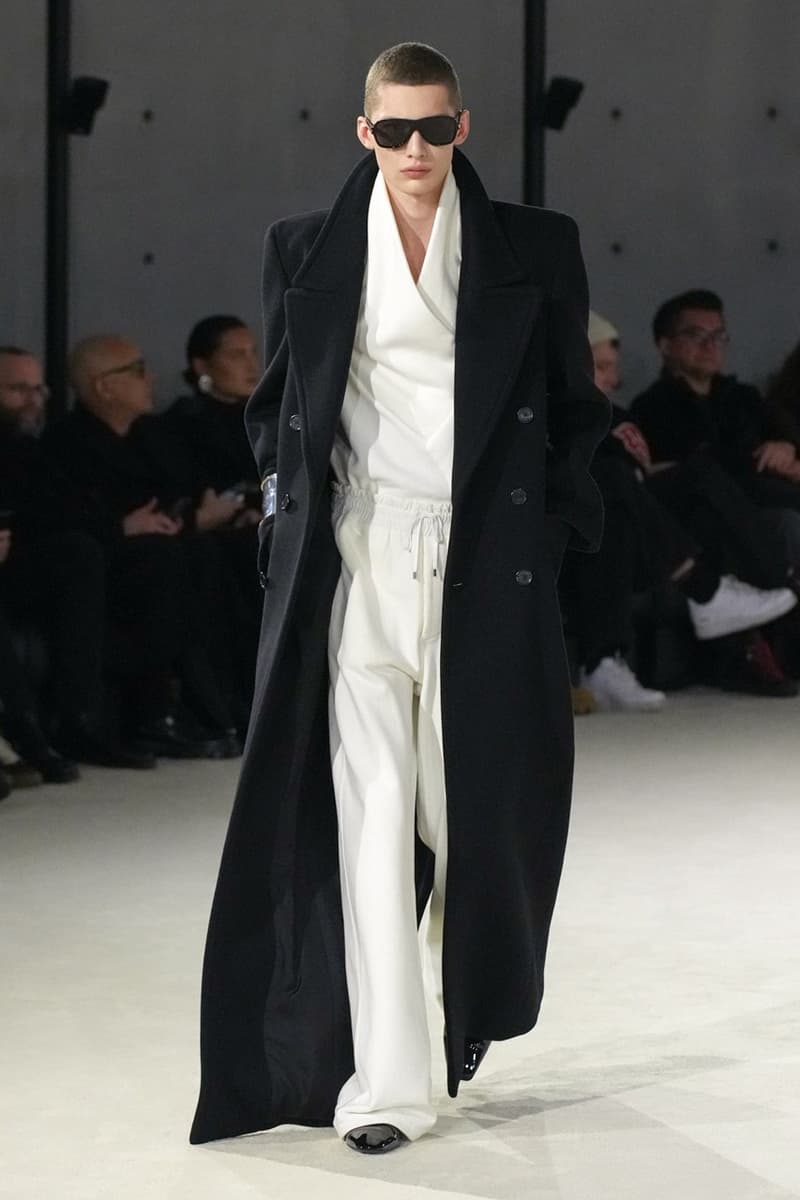 20 of 48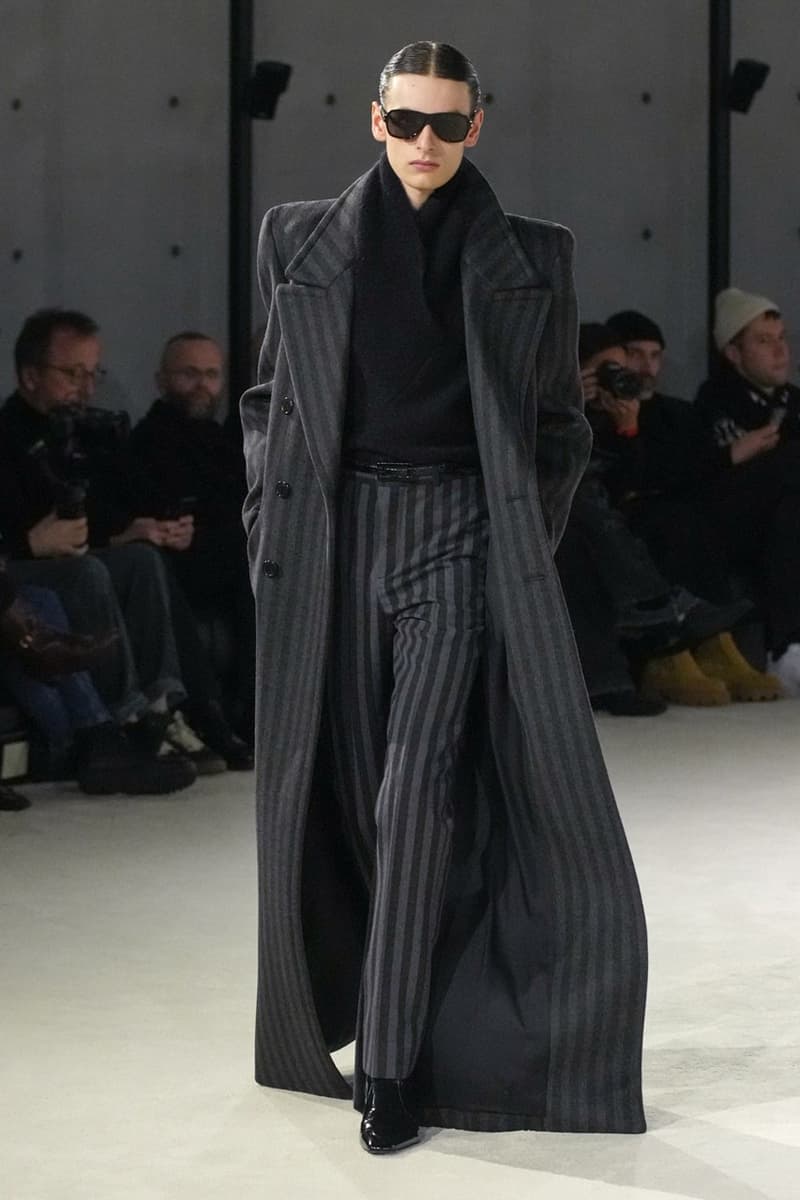 21 of 48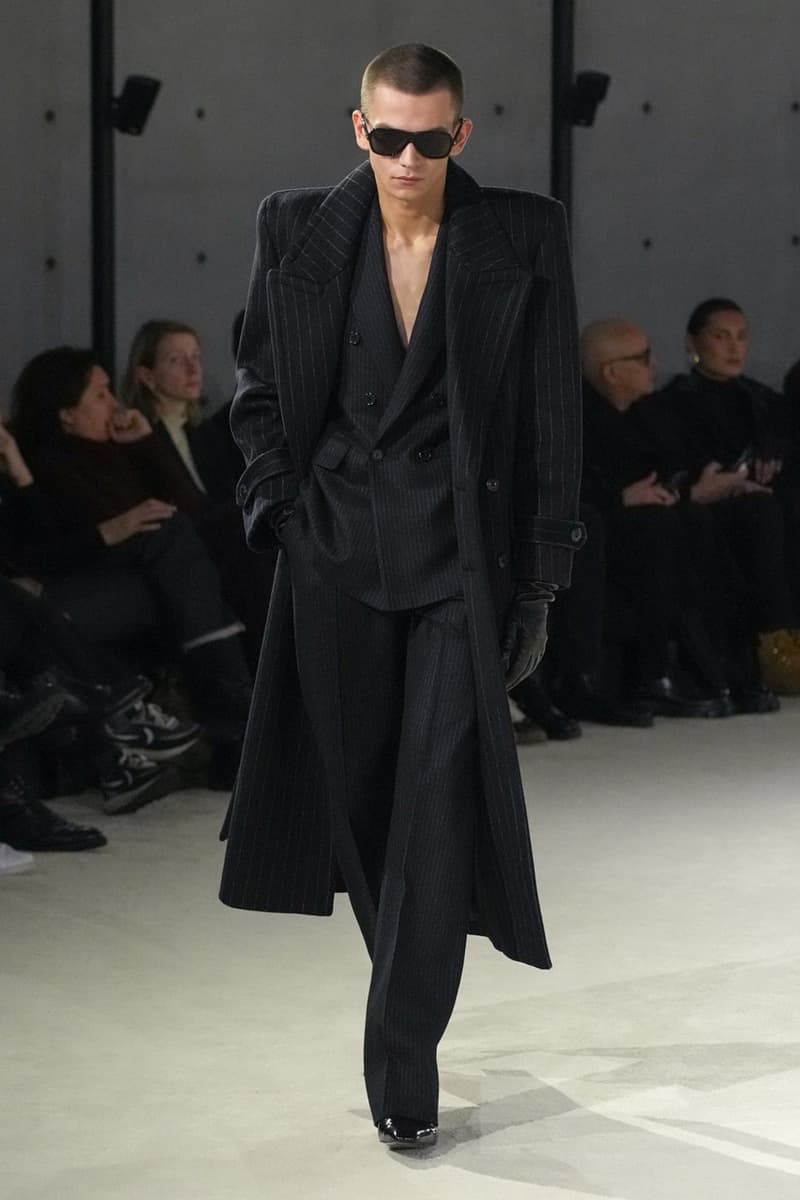 22 of 48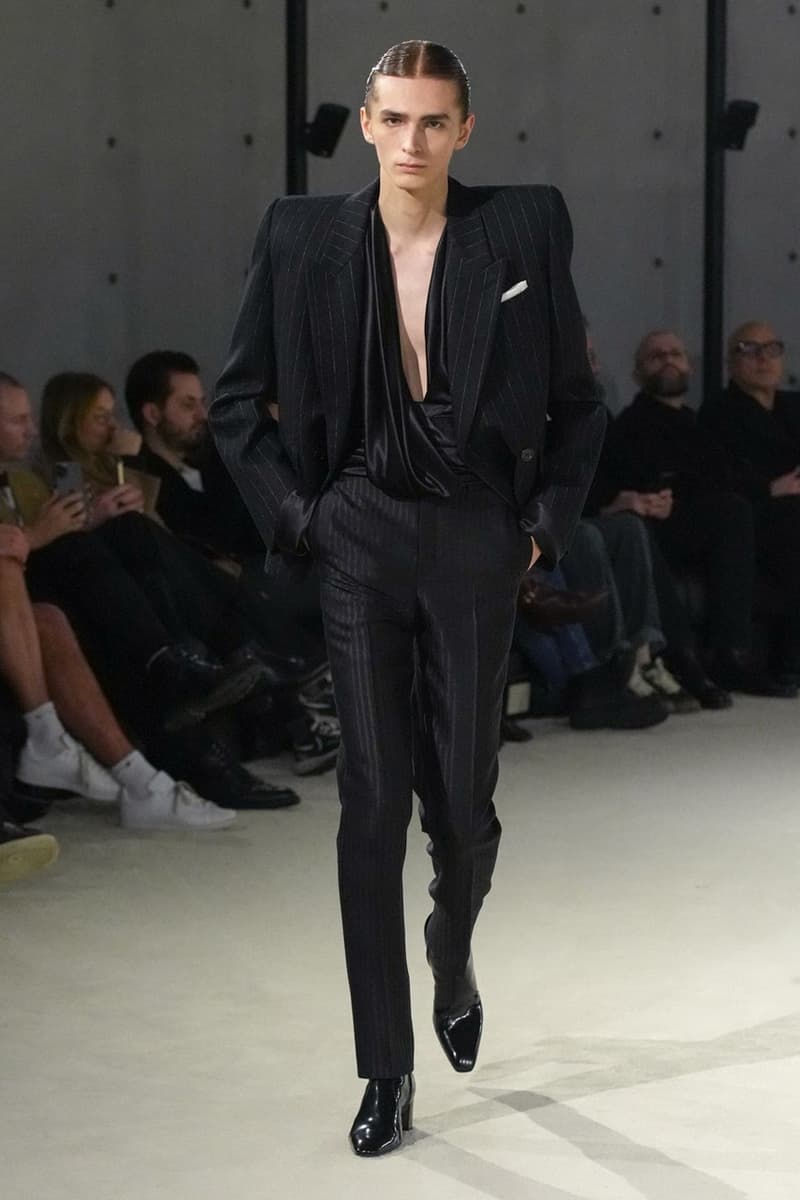 23 of 48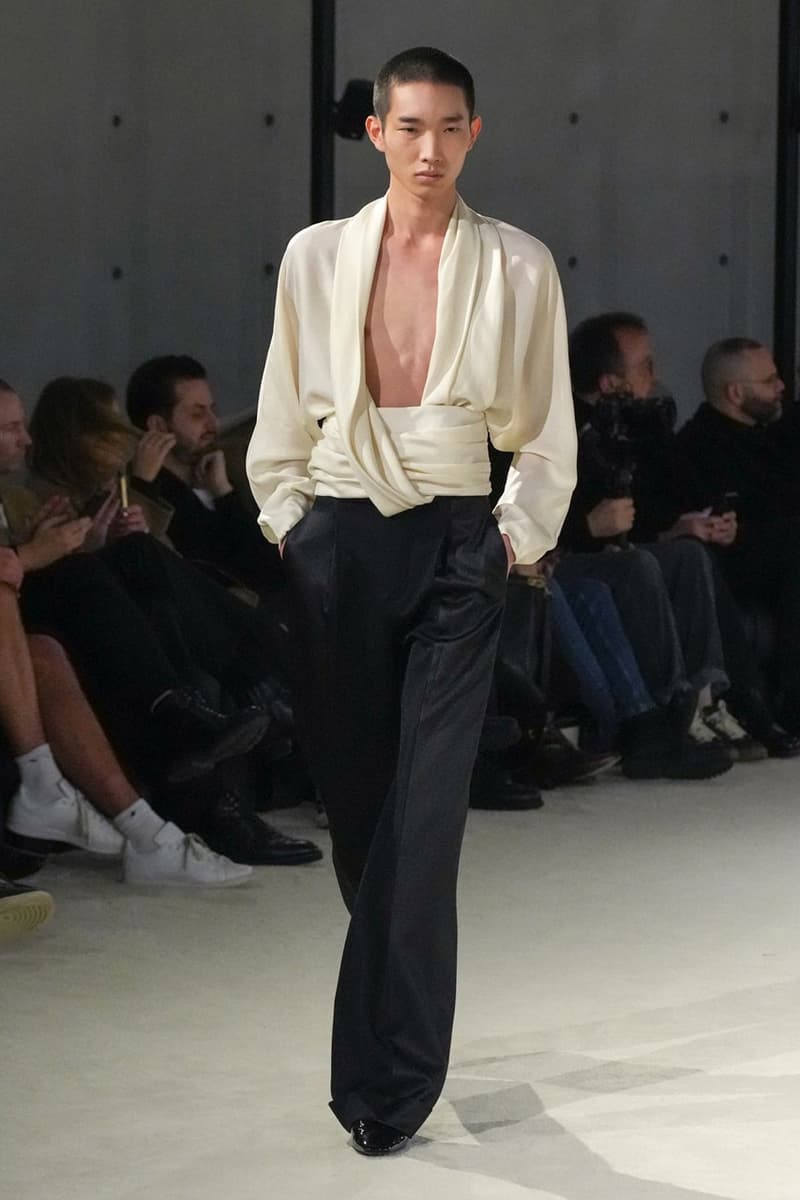 24 of 48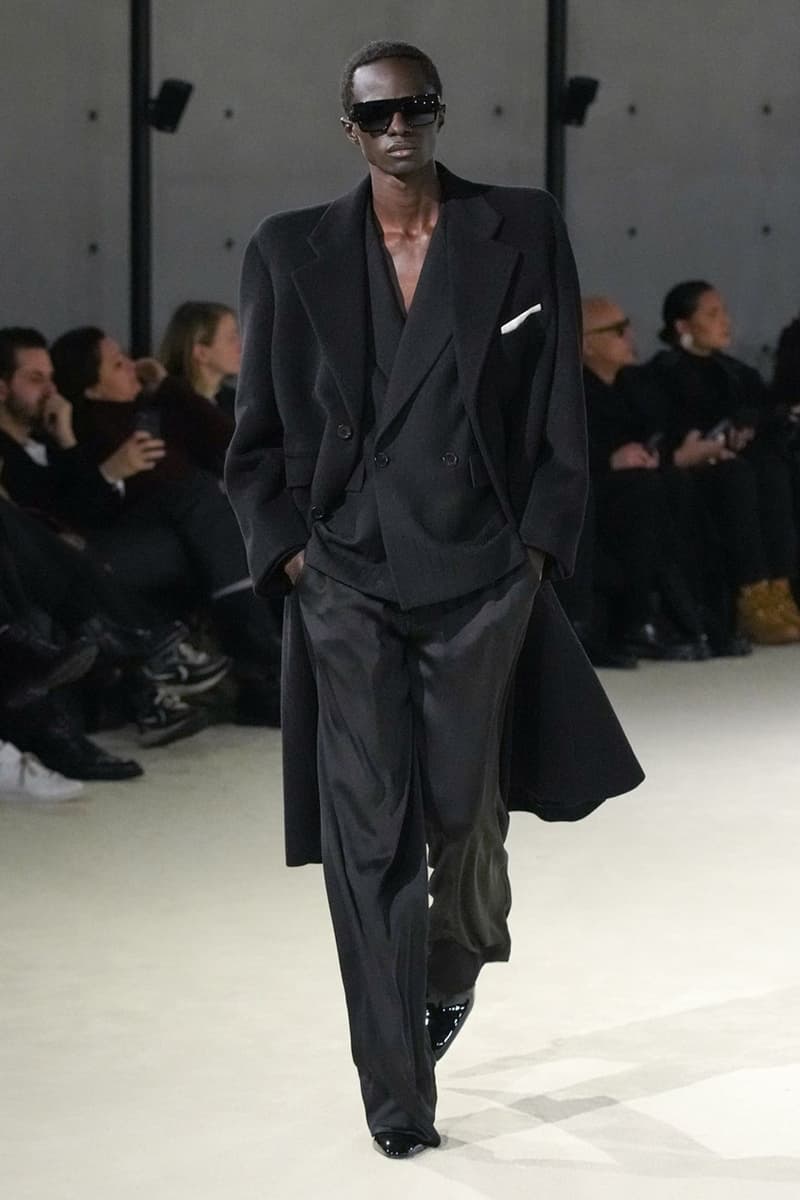 25 of 48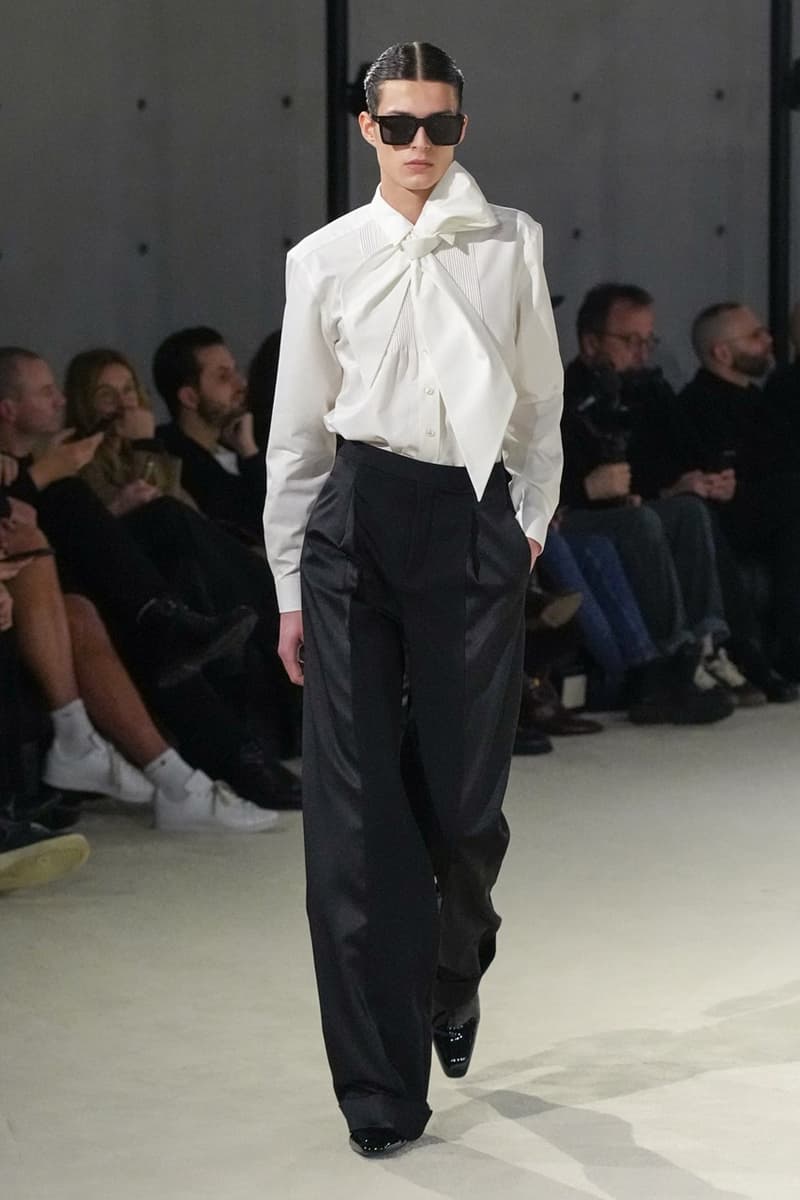 26 of 48
27 of 48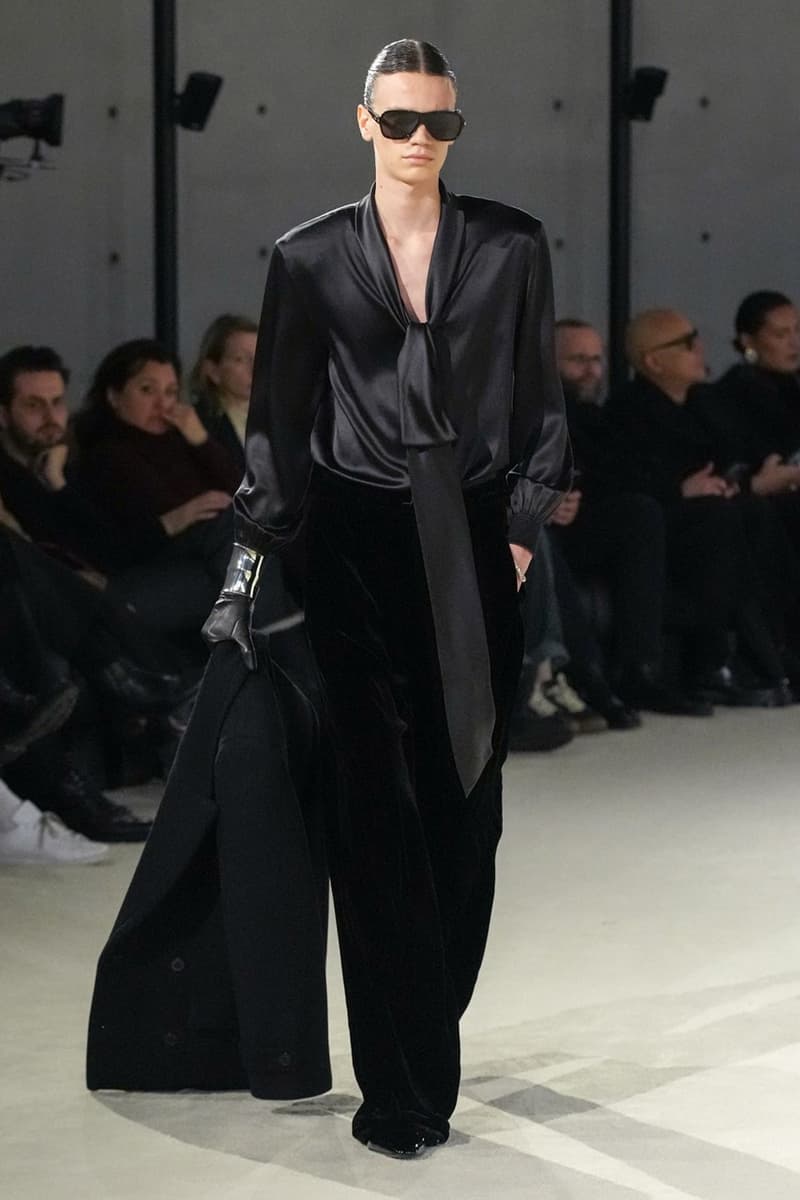 28 of 48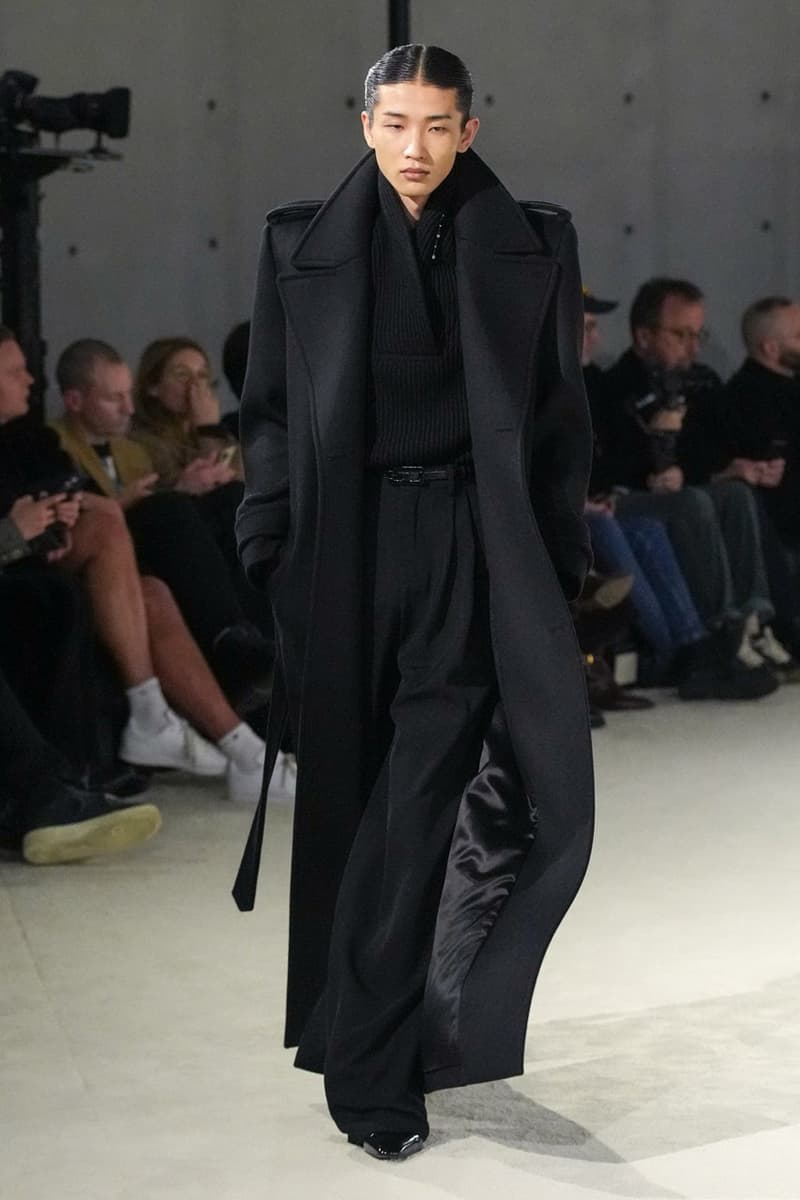 29 of 48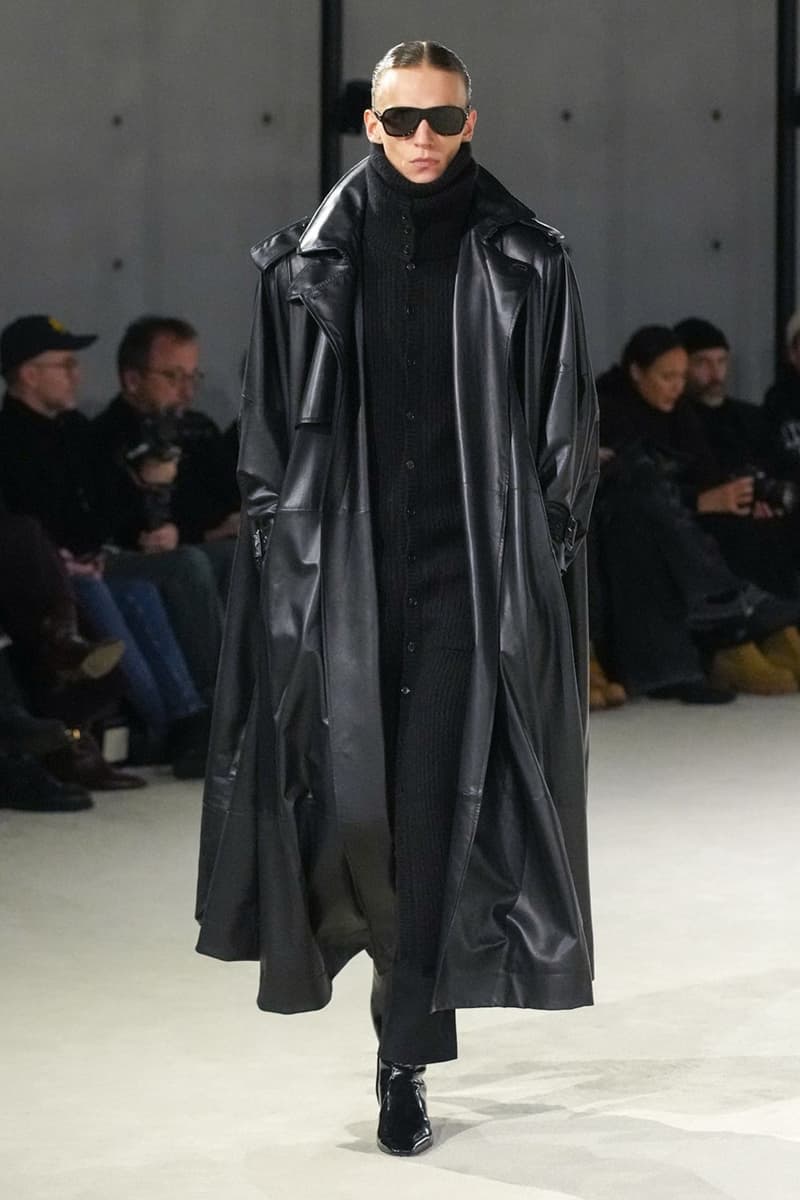 30 of 48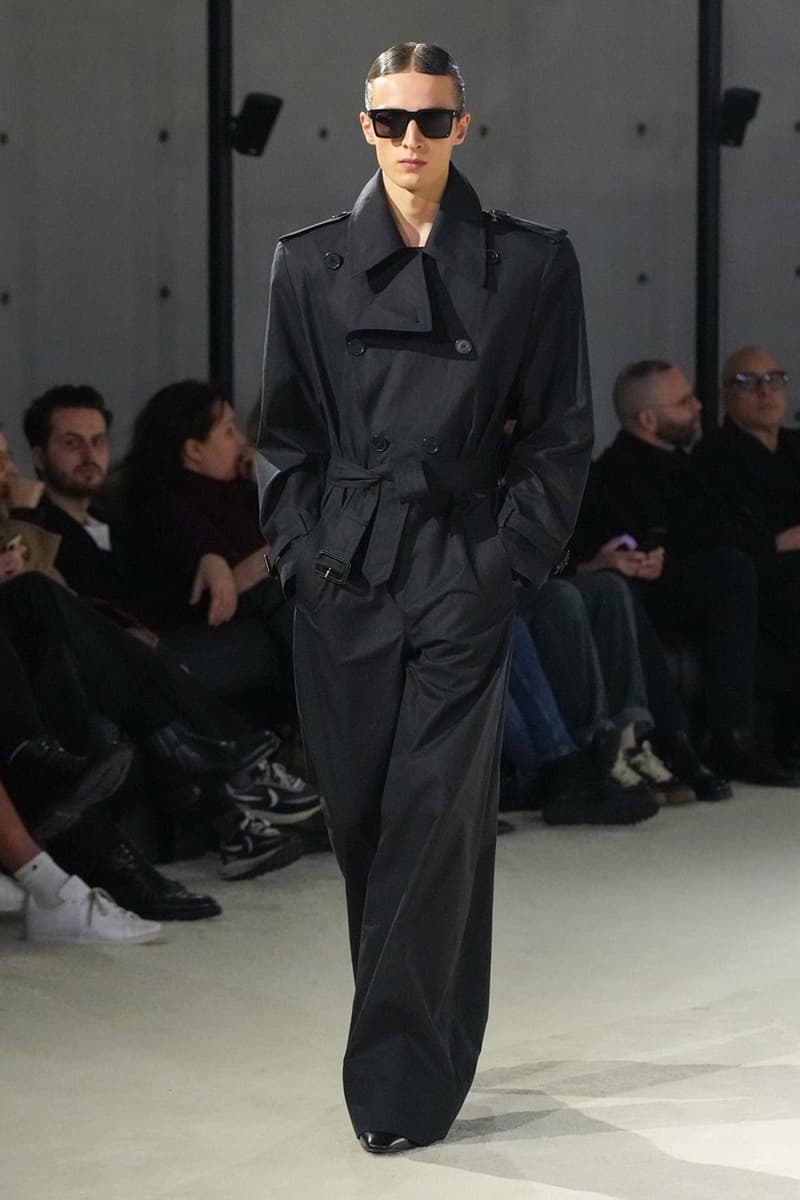 31 of 48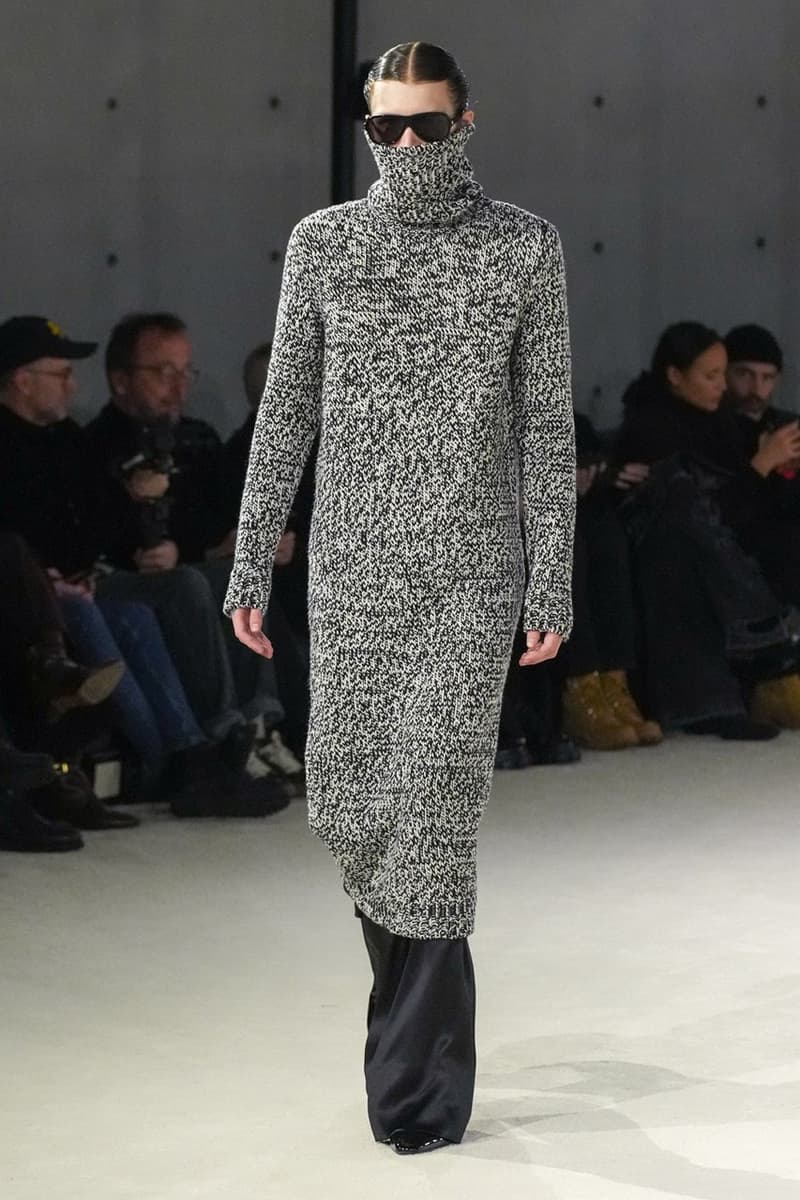 32 of 48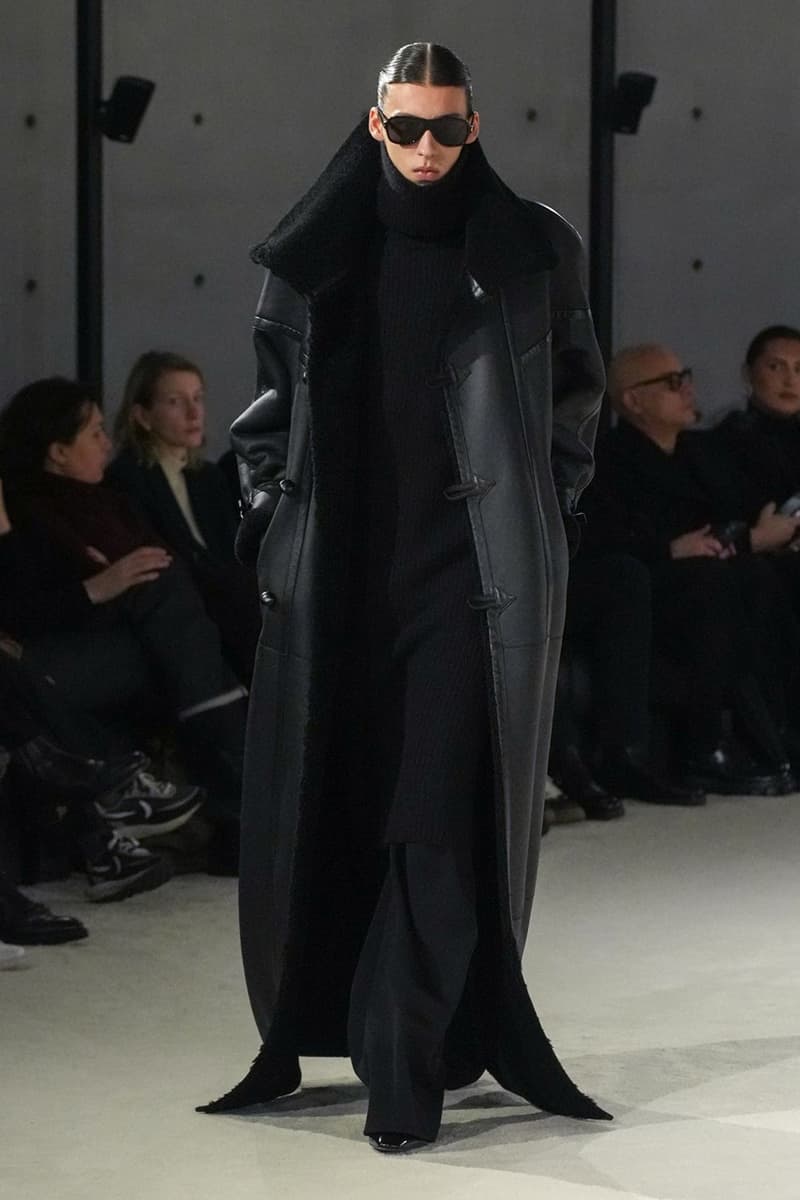 33 of 48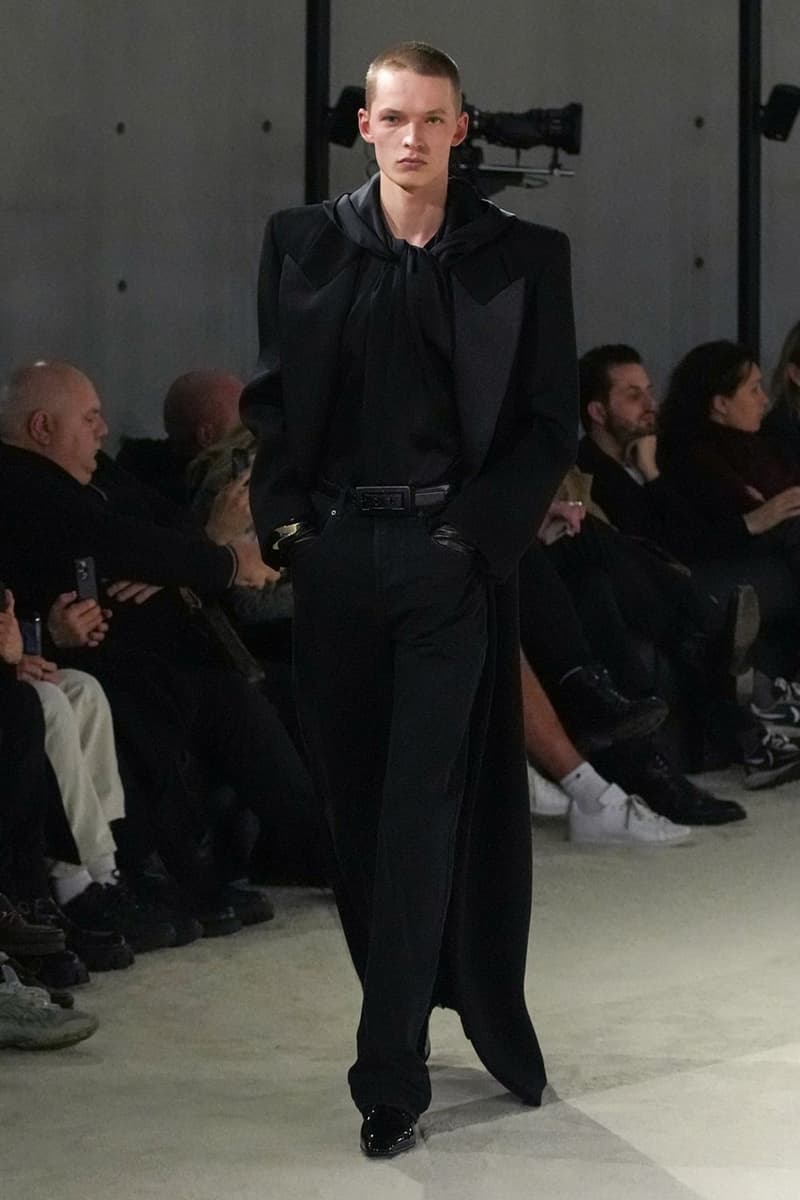 34 of 48
35 of 48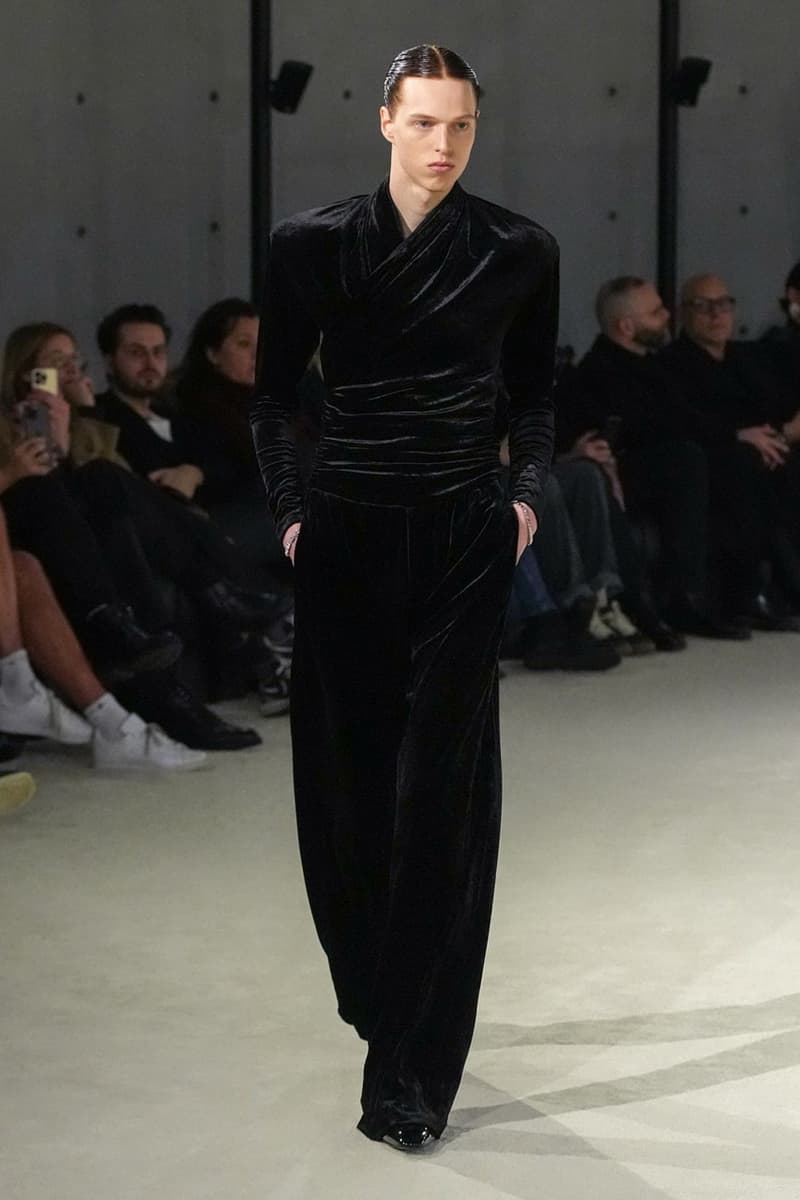 36 of 48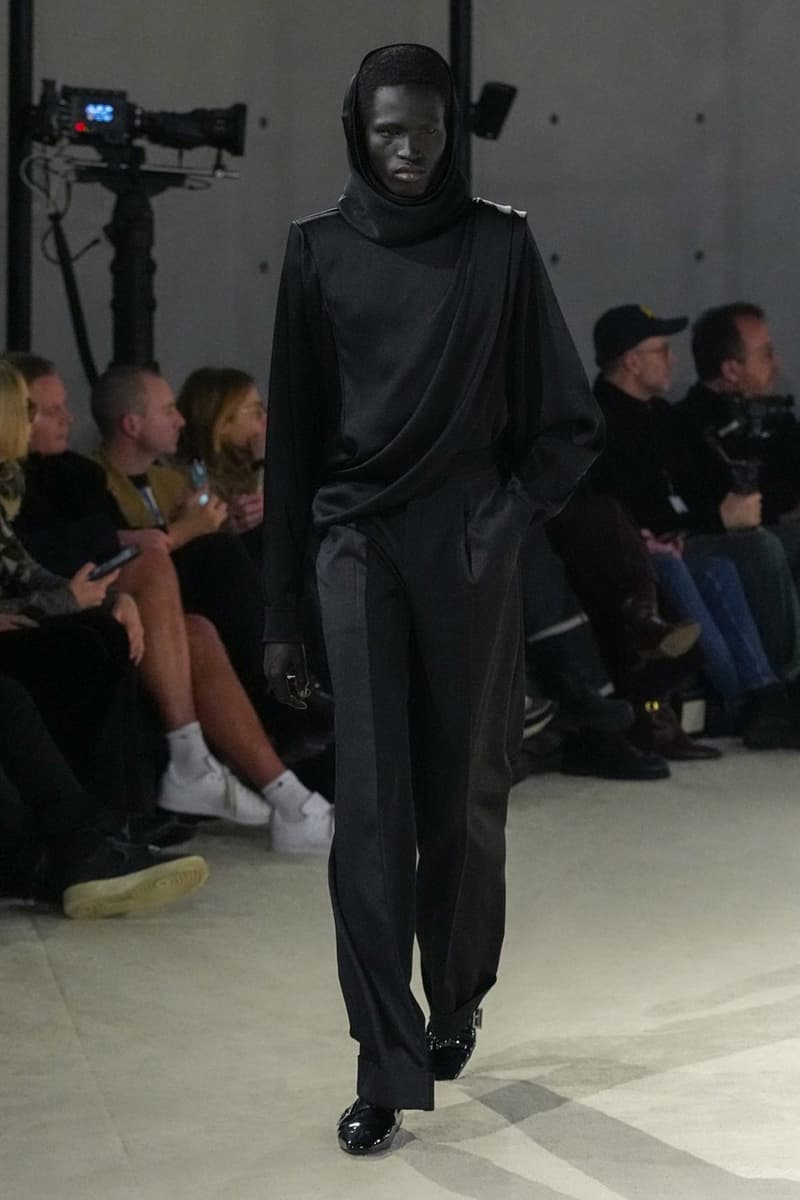 37 of 48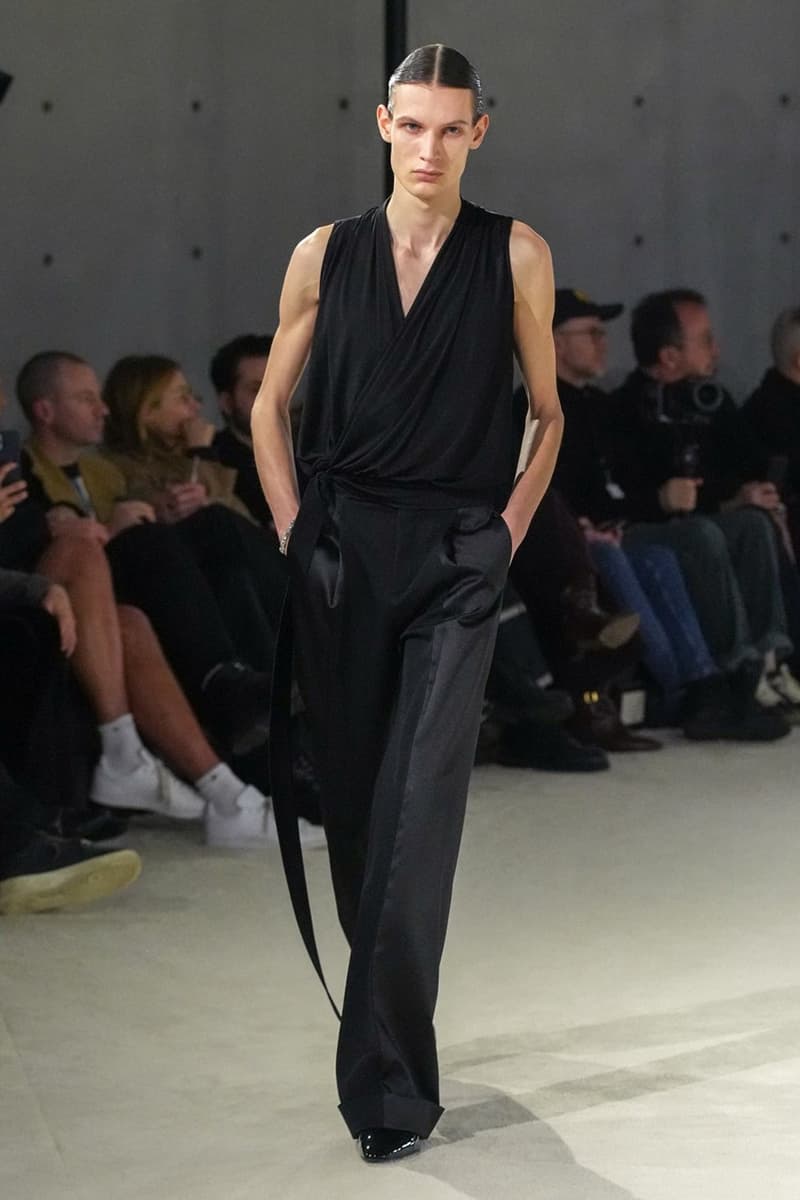 38 of 48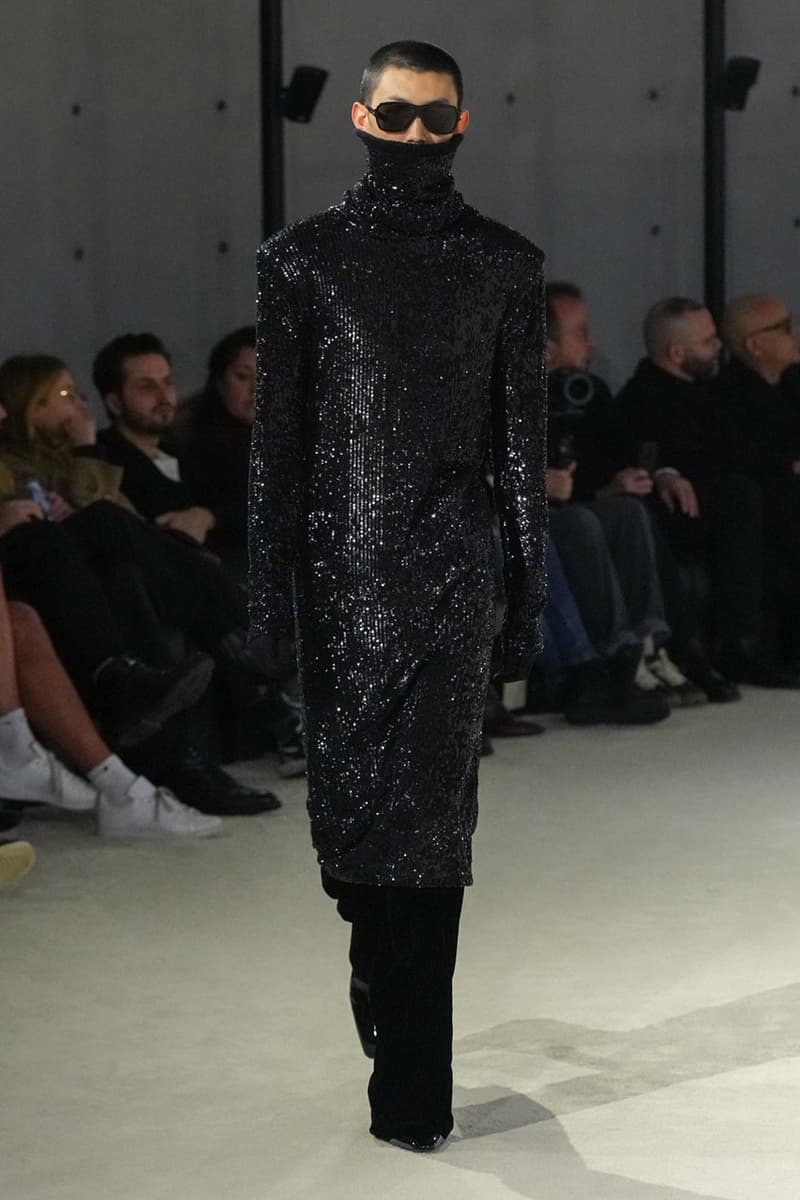 39 of 48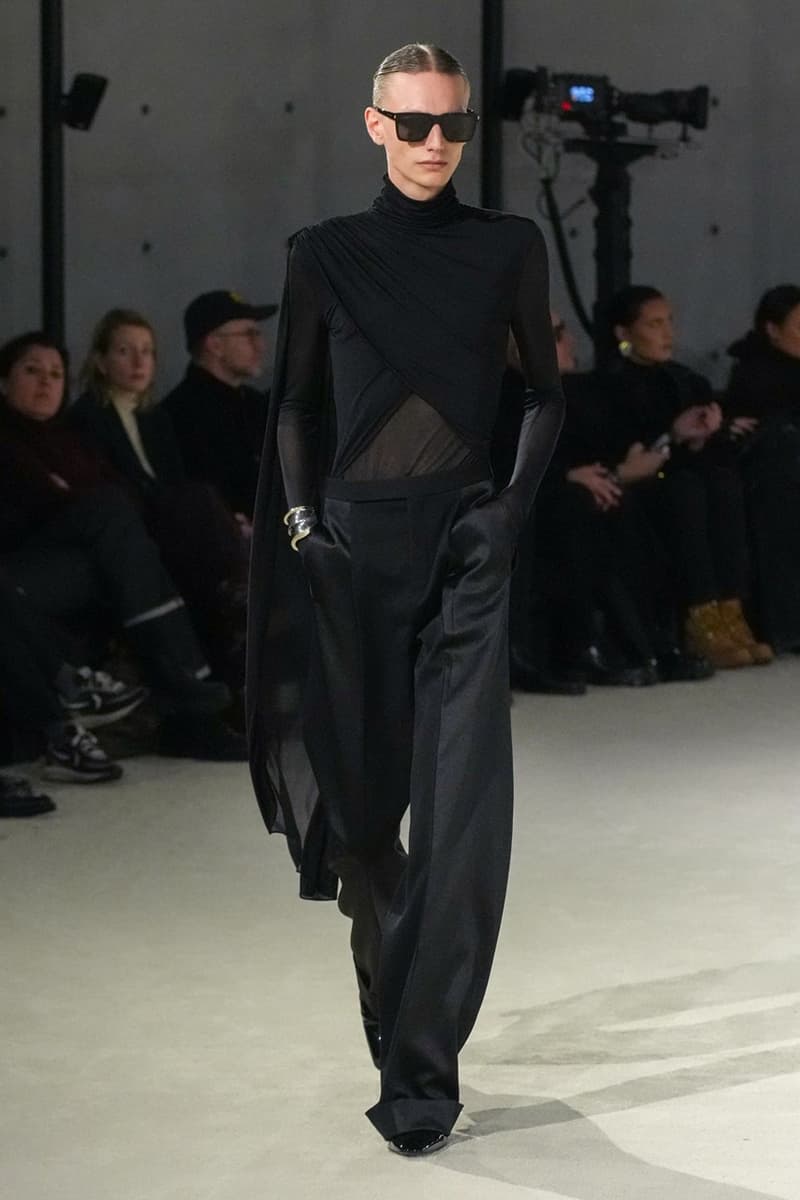 40 of 48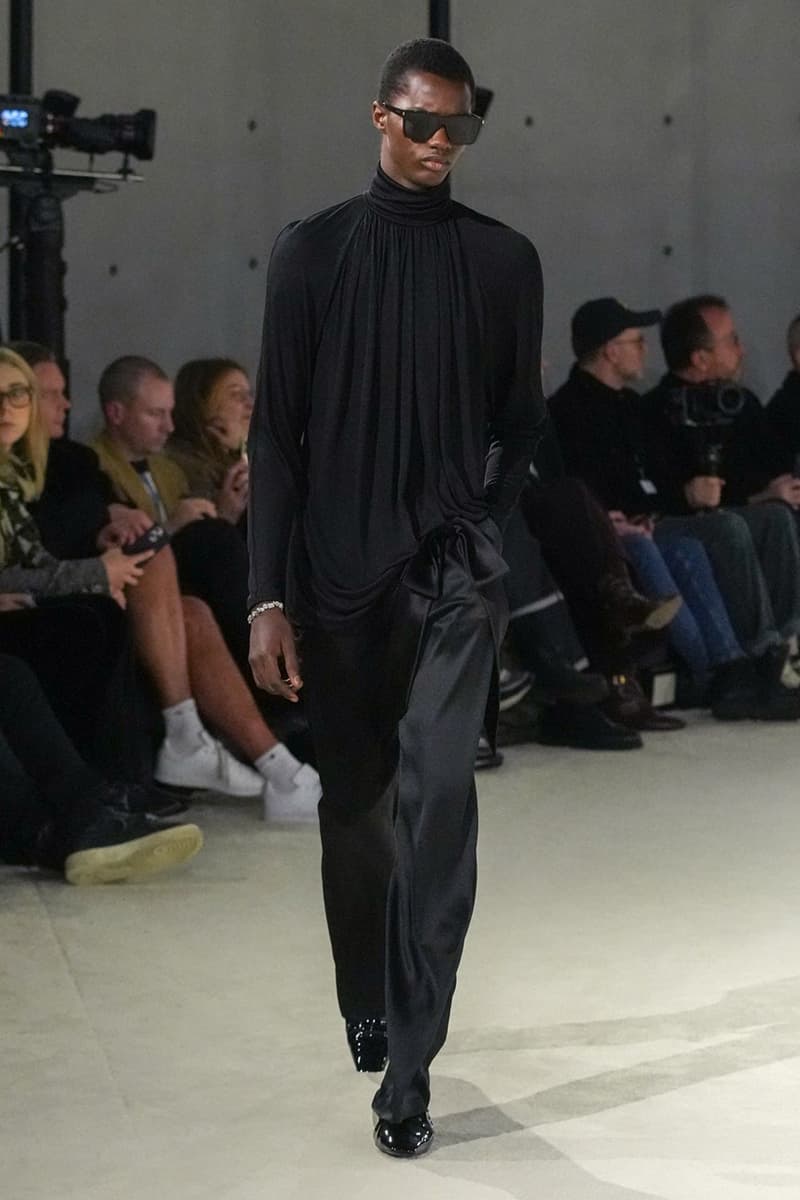 41 of 48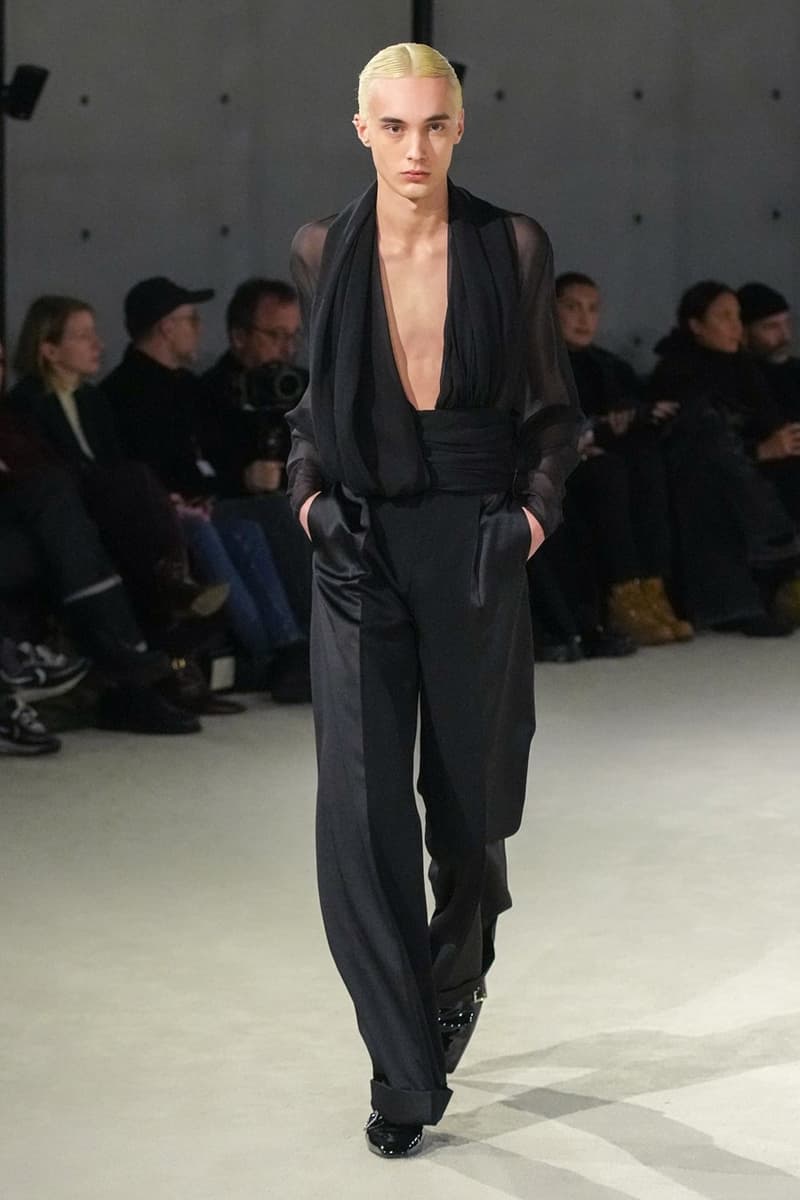 42 of 48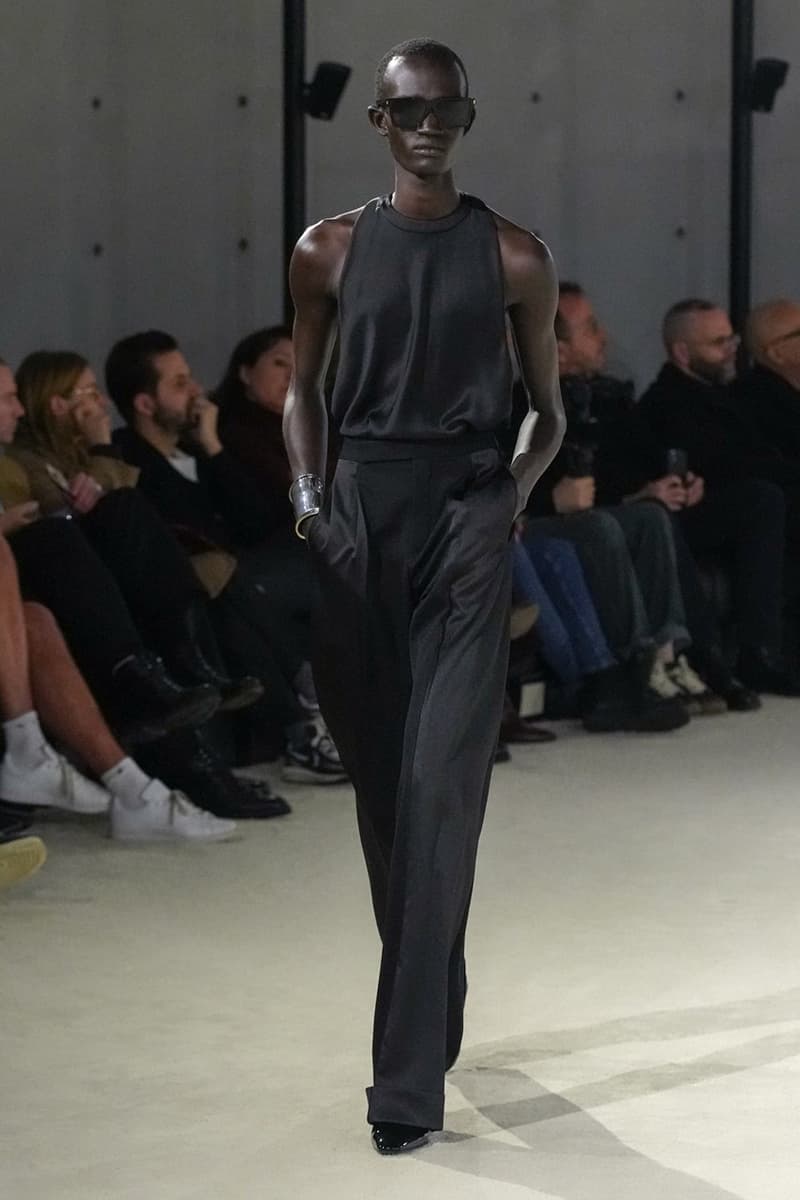 43 of 48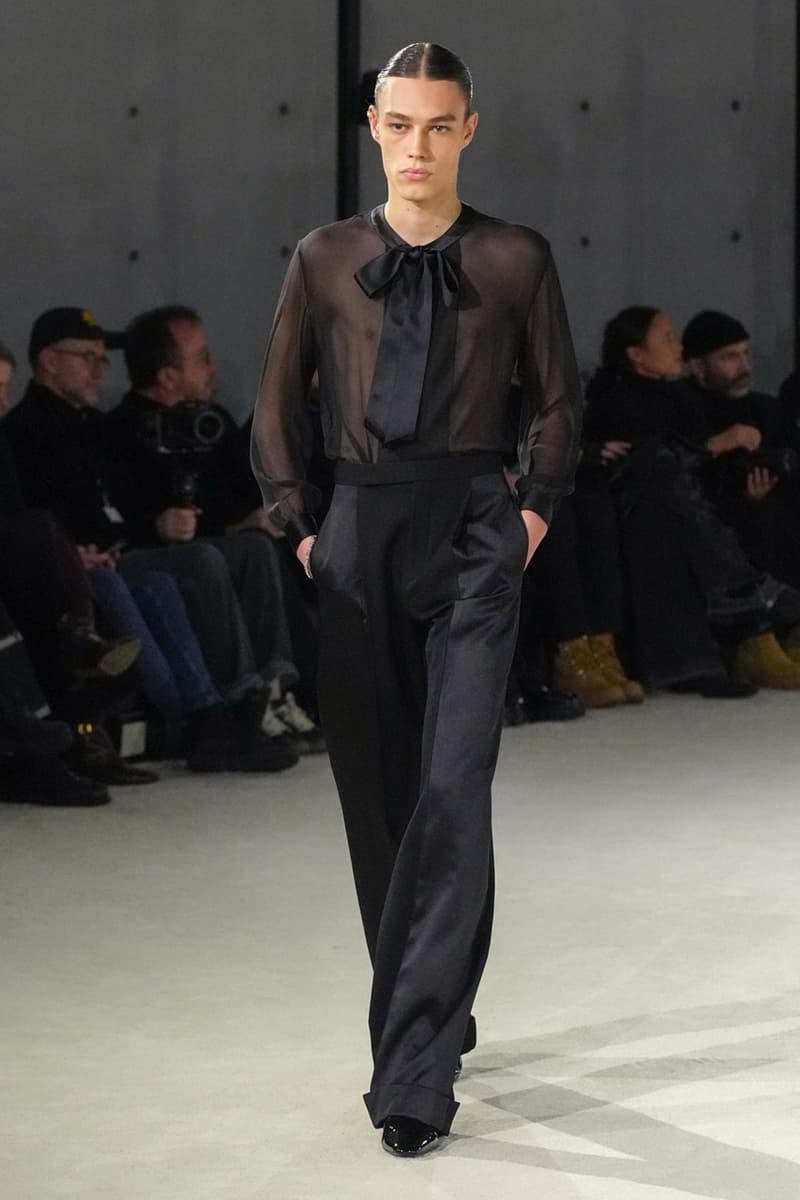 44 of 48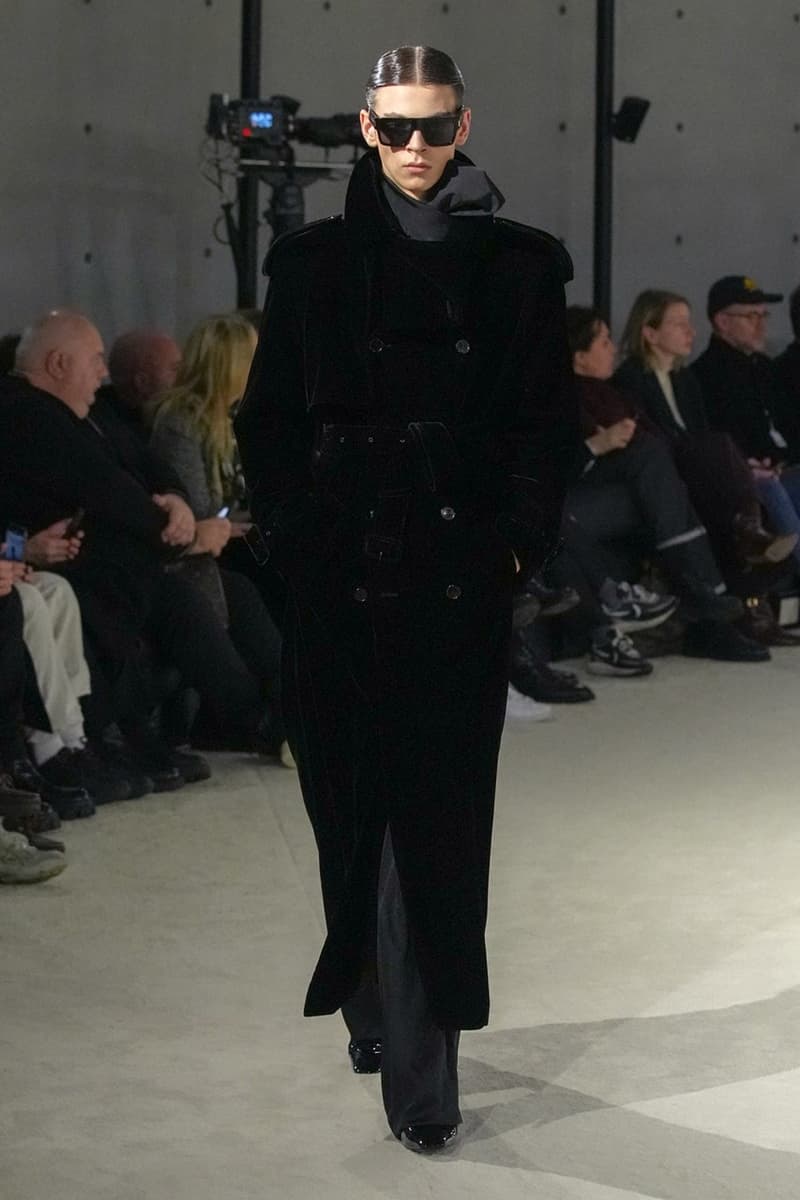 45 of 48
46 of 48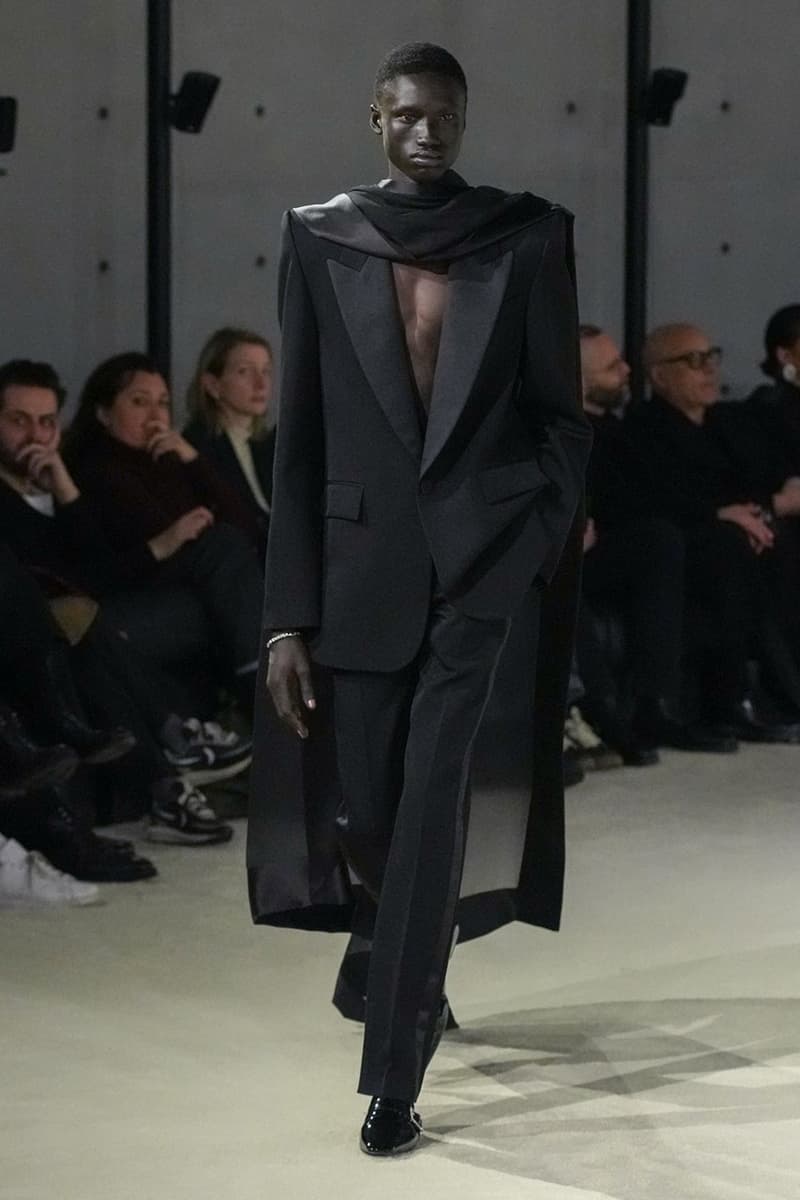 47 of 48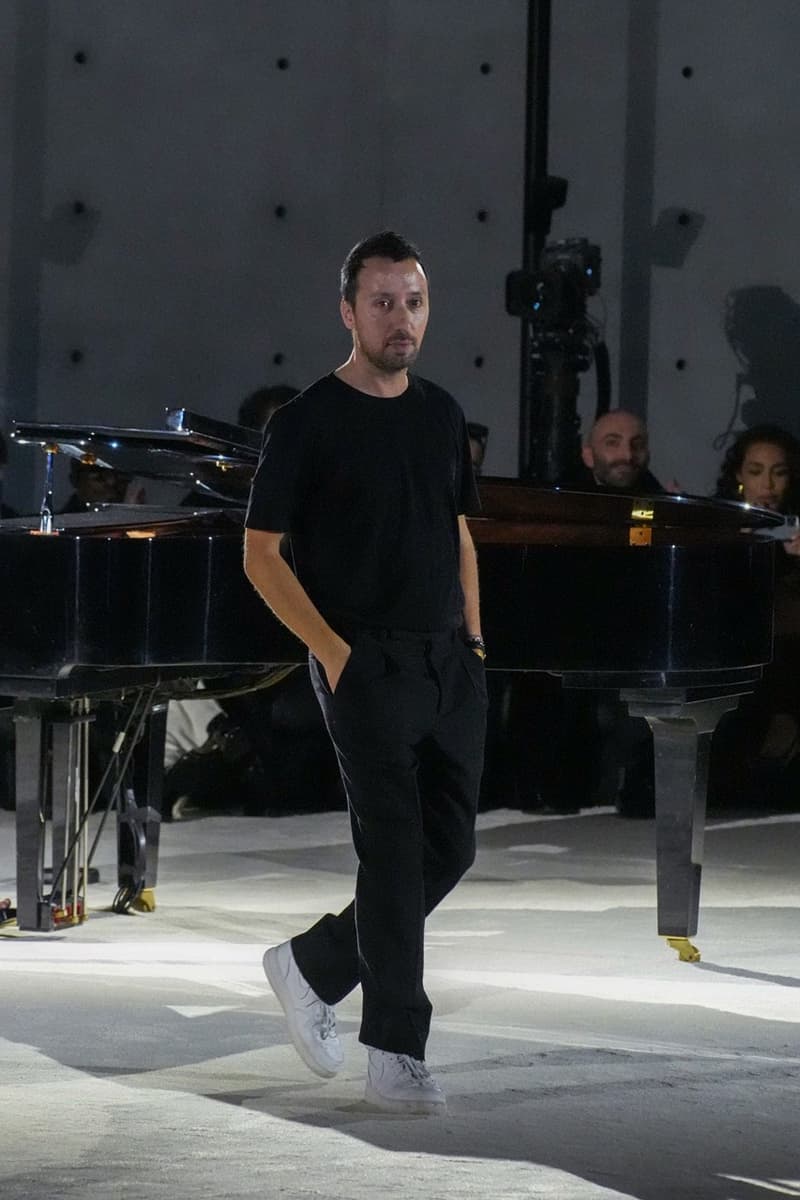 48 of 48
Fashion
In Saint Laurent FW23, Femininity and Masculinity Collide
Housed at Paris' Bourse de Commerce.
In Saint Laurent FW23, Femininity and Masculinity Collide
Housed at Paris' Bourse de Commerce.
Saint Laurent returned to Paris Fashion Week to showcase its Fall/Winter 2023 menswear collection. Housed at Paris' Bourse de Commerce — Pinault Collection museum, creative director Anthony Vaccarello delivered a beautiful sartorial dialogue grazing masculinity and femininity in unison.
The new season heralded the comeback of all-black sophistication and period-chic dressing. Hints of white, beige, camel, grey and purple collided against the overwhelming dark palette. Through beautiful clothes and fabrics, Vaccarrello combined versatility and timeless glamour. Even though the runway show was part of the menswear winter schedule, the Italian designer created a fluid fantasy that saw no genders or labels.
Enlarged bows, crafted in supple silk, took the spotlight among the lineup, revealing as much as they concealed. Signature Saint Laurent's ultra-sharp shoulders along with relaxed long and lean silhouettes delivered a sense of vulnerability. Meanwhile, floor-hugging overcoats, hooded pieces, knitwear tunics with elongated necks, draped tops and streamlined paneled pants all merged to be in total sync. Vaccarello added a touch of playfulness and toning through chest-bearing silk chiffon-draped tops.
Take a look at Saint Laurent's FW23 collection in the gallery above.
---
Share this article