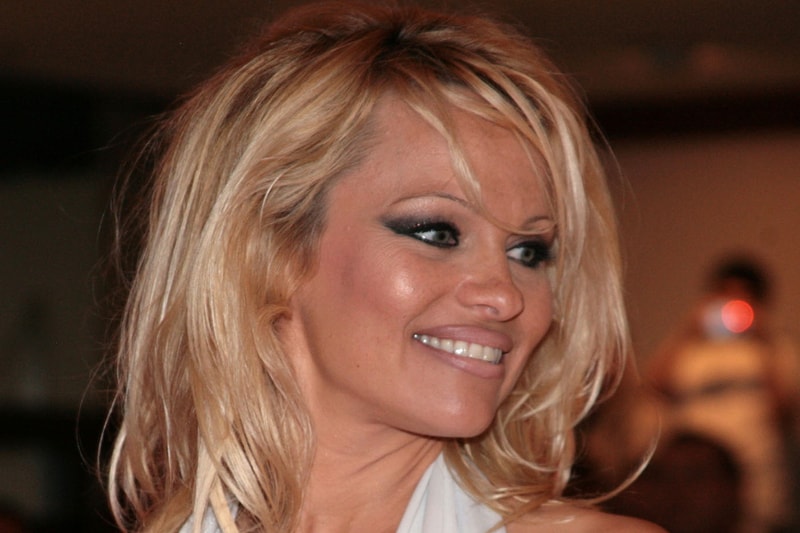 Beauty
Pamela Anderson's Signature "Scandinavian Blonde" Is the Work of a $5 USD Box Dye
"I can do it myself in twenty minutes." — Pamela Anderson
Pamela Anderson's Signature "Scandinavian Blonde" Is the Work of a $5 USD Box Dye
"I can do it myself in twenty minutes." — Pamela Anderson
For the last year, Pamela Anderson has been having a real moment. From our fave A-listers recreating her iconic tousled updo hairstyle to Netflix's latest documentary, Pamela, A Love Story which dropped earlier this year — Anderson is a trending topic. While she set the record straight on many subjects, we're focused on the neverending TikTok and Instagram makeup and hair tutorials appearing on our FYP pages.
PriceListo revealed that searches for the legendary "Pamela Anderson hairstyle" have risen 525% due to the documentary. Online searchers have still been at an all-time high at 244% for "bleach blonde hair dye," making it clear that the shade of blonde will be a key 2023 color trend. The ultimate gag here is that Anderson's signature bleach blonde is a box dye and only costs $5 USD. In the documentary, Anderson is filmed shopping in a drugstore in her hometown. "My mom taught me how to color my hair from the drugstore," she shares. "Five dollars for a box and I can do it myself in twenty minutes. Scandinavian Blonde, here I come.
Later on in the film, the exact box dye is revealed with shots of the OG Garnier Nutrisse's Ultra Color in the PL1 shade sitting perfectly on her countertop. At home hair-coloring isn't for everyone, but Garnier Nutrisse's box hair dye is often times the easiest way to test your hand. After all, it works beautifully for Pamela Anderson.
View this post on Instagram
---
Share this article