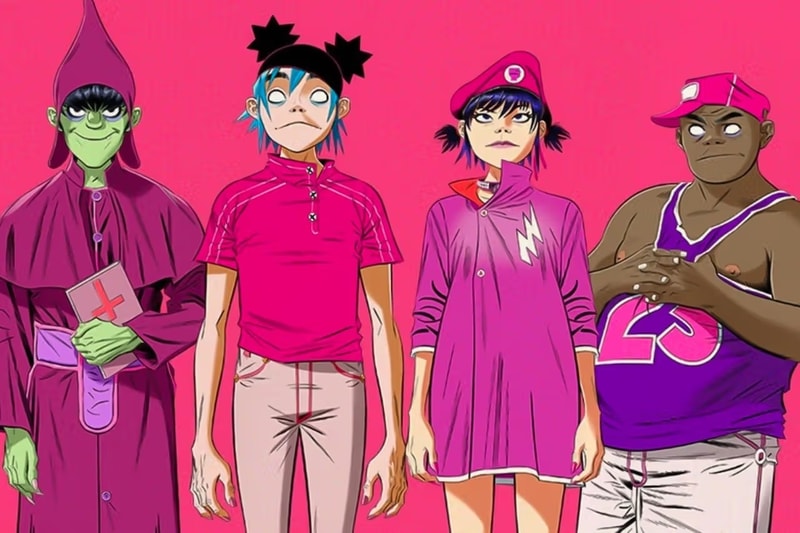 Music
What You Need to Know About Gorillaz's New Album 'Cracker Island'
The LP contains features by Bad Bunny, Stevie Nicks and more.
What You Need to Know About Gorillaz's New Album 'Cracker Island'
The LP contains features by Bad Bunny, Stevie Nicks and more.
Gorillaz is finally back with their eighth studio album, Cracker Island, which released on February 24. The animated band, made up of singer 2D, bassist Murdoc Niccals, drummer Russel Hobbs and guitarist Noodle, has unveiled information about the highly anticipated LP over the last few months. Keep scrolling to learn about the quartet as they enter a new era with Cracker Island.
The standard edition of Cracker Island consists of 10 songs and seven featured artists.
Prior to the release of the album, Gorillaz dropped five tracks — the title song, which features Thundercat, "New Gold," featuring Bootie Brown and Tame Impala, "Silent Running," featuring Adeleye Omotayo, "Baby Queen" and "Skinny Ape." Cracker Island automatically is a standout album because of its versatile list of collaborators, which also include Stevie Nicks, Bad Bunny and Beck.
The album title is inspired by a Utopian concept.
"Cracker Island, I suppose, is a place where a lot of these sorts of weird Anglo-Saxon residual kind of tropes that exist in America and in the UK, in Russia and everywhere," Damon Albarn, who sings for 2-D, previously told Apple Music. "That was a sort of dystopian island, that idea. So I thought everyone who shared that idea could all go live happily ever after on Cracker Island. The future is today. The process of … The creation of the future is happening today. This is the idea. So utopia is it's happening anyway."
Stevie Nick's feature was originally intended for Julian Casablancas.
"At first I was thinking of Casablancas for the voice, but that didn't work out," Albarn added. "Not for any… Just logistically and everything. And so, I don't know. Somehow from Julian, it came to Stevie Nicks. I was amazed when Greg Kurstin said, 'I can get Stevie Nicks.' In a way, one of the nice reasons for working with people from so many different eras is that it's not a numbers game. It's not like, 'If I get this person, I will get this amount of numbers.' Which unfortunately, collaboration has turned into. Which is has made it somewhat generic, there I'd say. So this is the antithesis of that. This non-generic collaboration."
Stream Cracker Island below.

---
Share this article