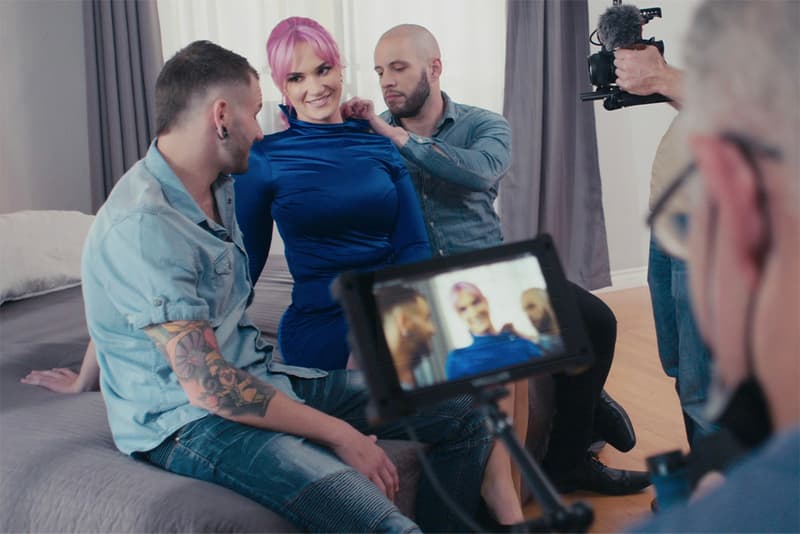 Sex & Dating
UPDATE: Netflix Releases Trailer for Pornhub Docuseries 'Money Shot'
Exposing the platform's dark history of trafficking and more.
UPDATE: Netflix Releases Trailer for Pornhub Docuseries 'Money Shot'
Exposing the platform's dark history of trafficking and more.
UPDATE (March 1, 2023): Shortly after the announcement, Netflix releases the trailer for its upcoming Pornhub docuseries.
View the trailer below.
---
Netflix announces its new documentary on the adult entertainment platform, Pornhub.
Titled, Money Shot: The Pornhub Story, Netflix draws light on the rise and downfall of the internet's most acclaimed porn website, Pornhub.
According to the documentary's description, "Pornhub fundamentally changed how pornography is made and distributed," which took pleasure to new heights. The platform garnered such traction that it produced its own era of pornstars like Asa Akira and Kira Noir.
"This enabled erotic content creators to reach a massive audience while the company made billions of dollars," the description reads, "but it also became embroiled in allegations including non-consensual material and trafficking on the site." Even after hundreds of claims were filed, women who were affected reported that little was done leading to spotlight features from the NYTimes titled "The Children of Pornhub."
The Netflix doc questions whether the NSFW company can "protect those from whom they profit, or is this a new wave of censorship for adult performers making consensual porn?"
Stay tuned for the release date of the insightful documentary.
---
Share this article