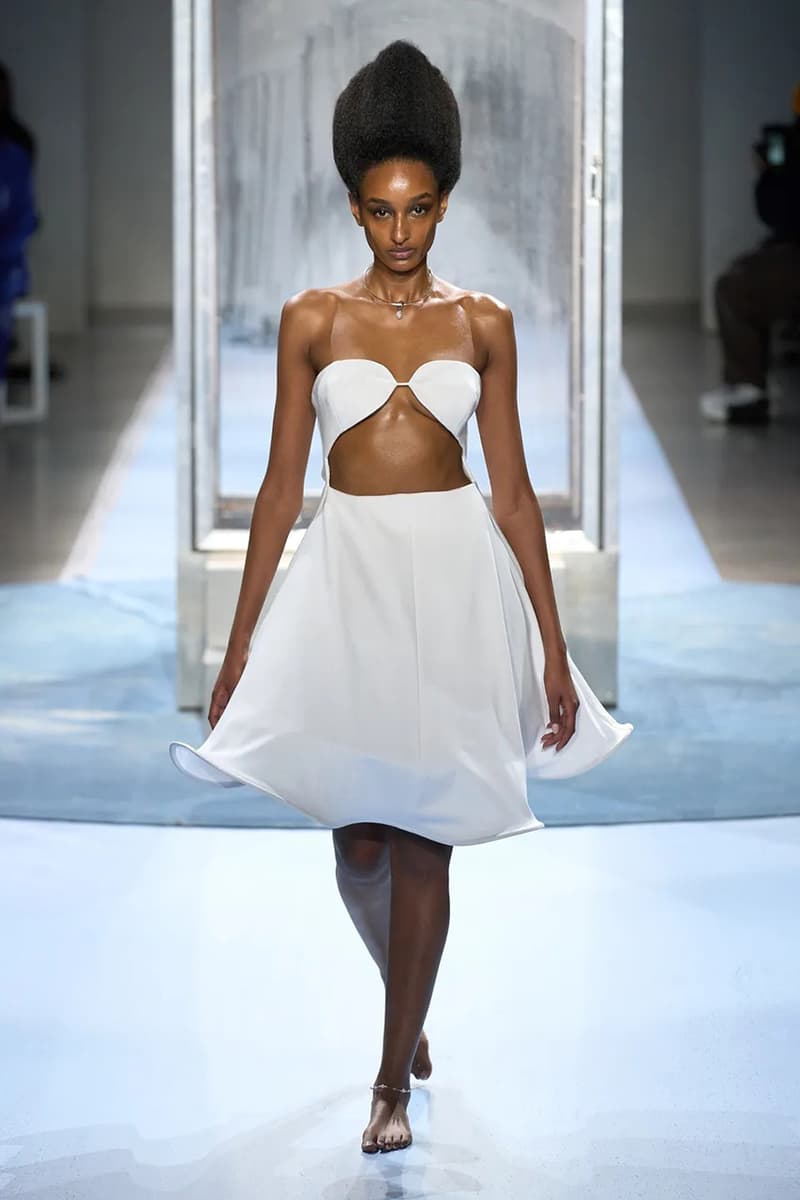 1 of 35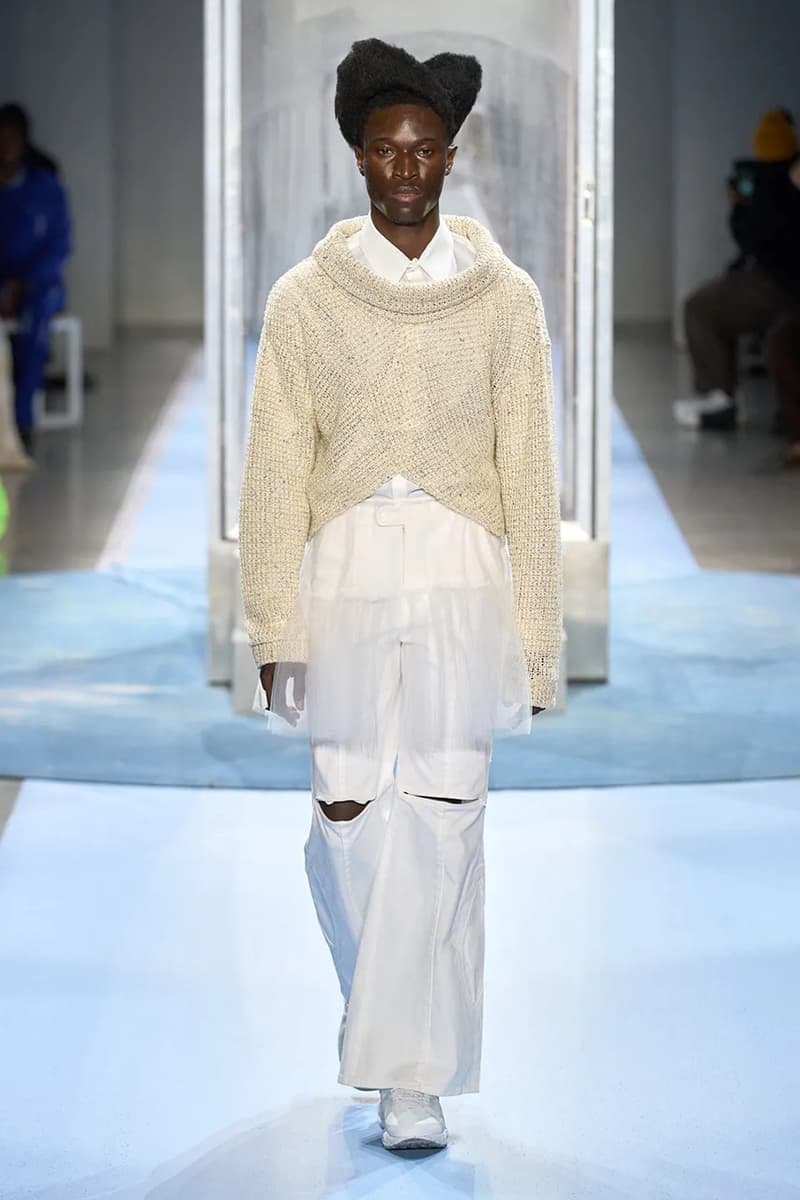 2 of 35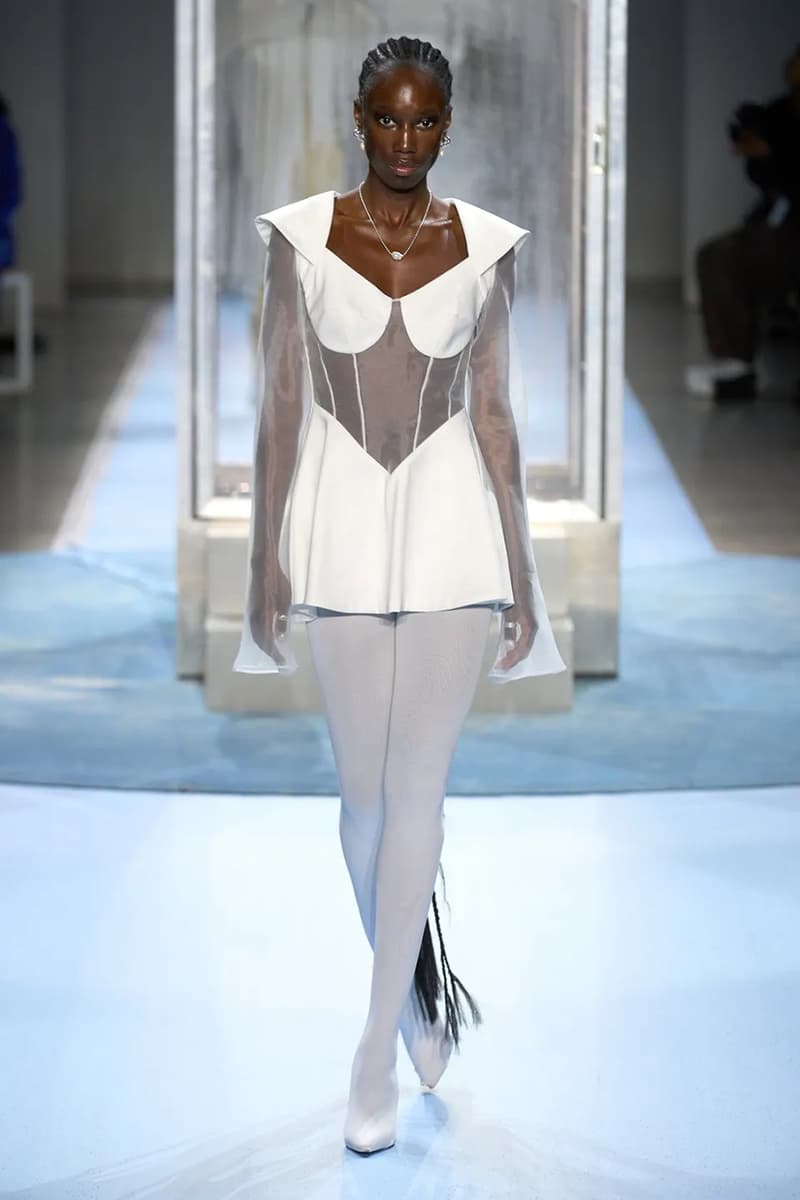 3 of 35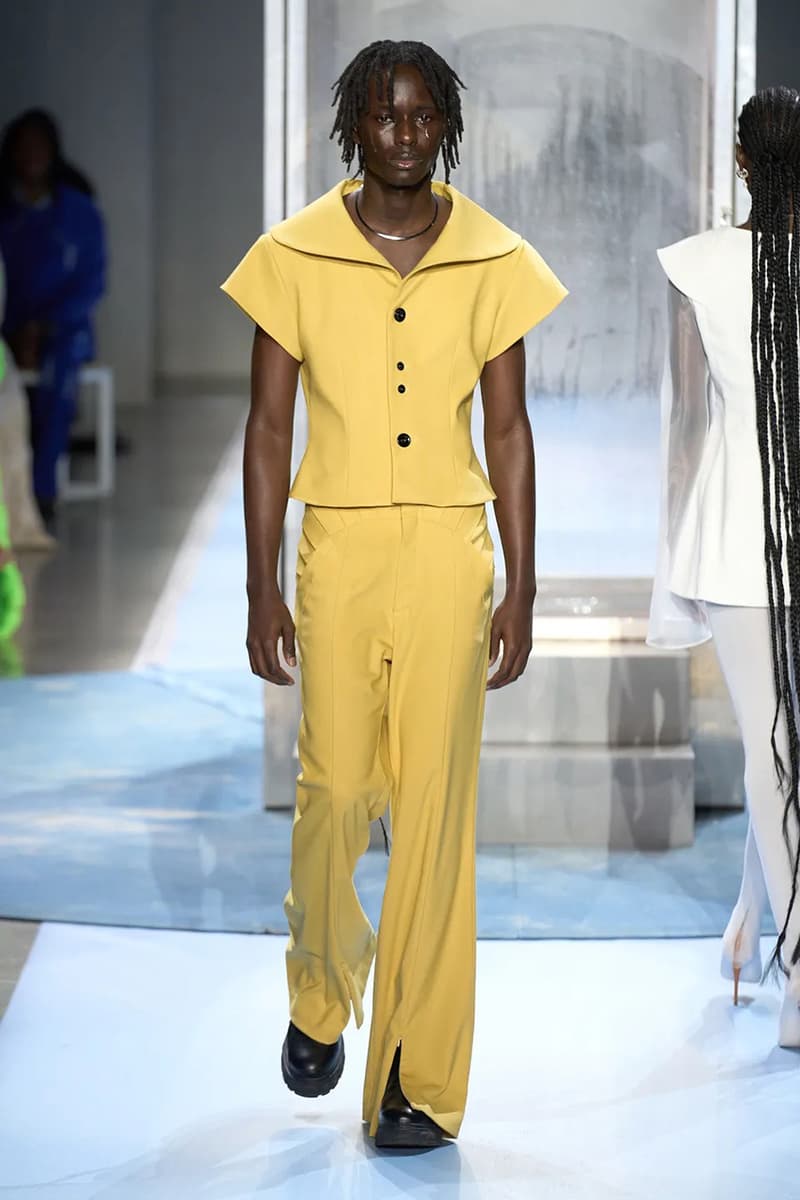 4 of 35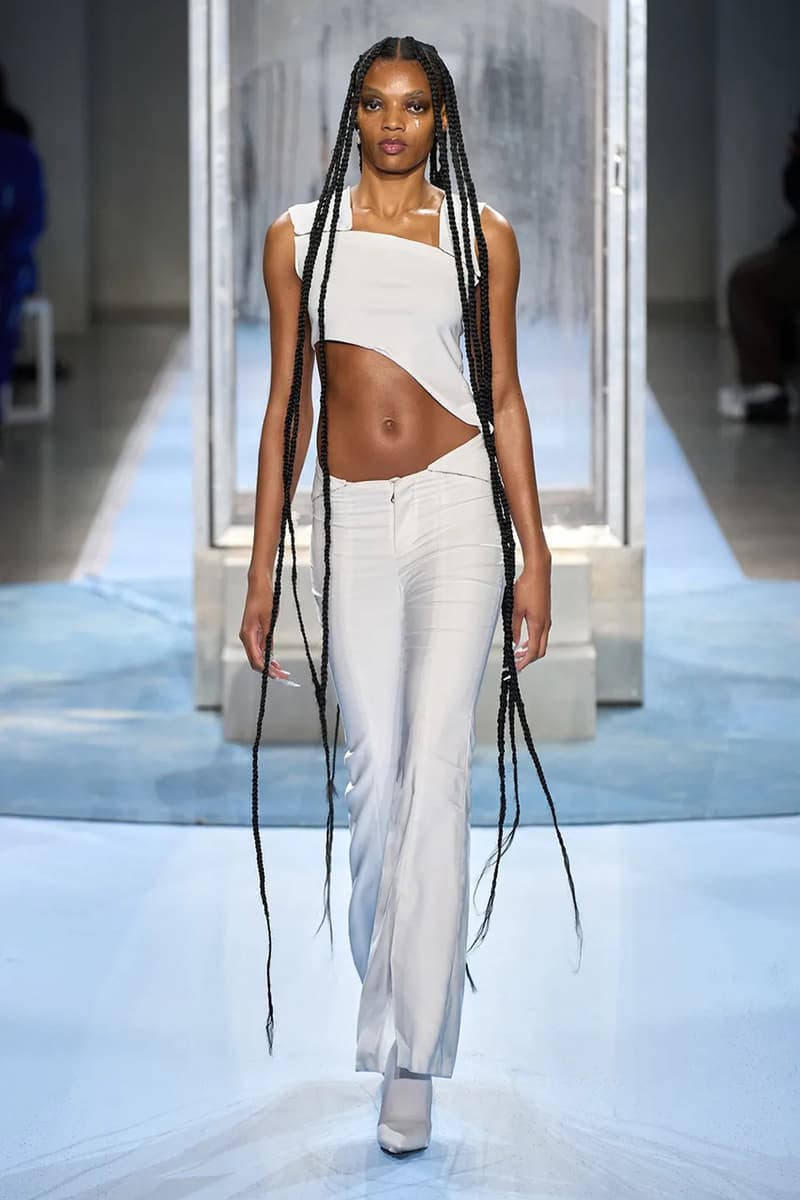 5 of 35
6 of 35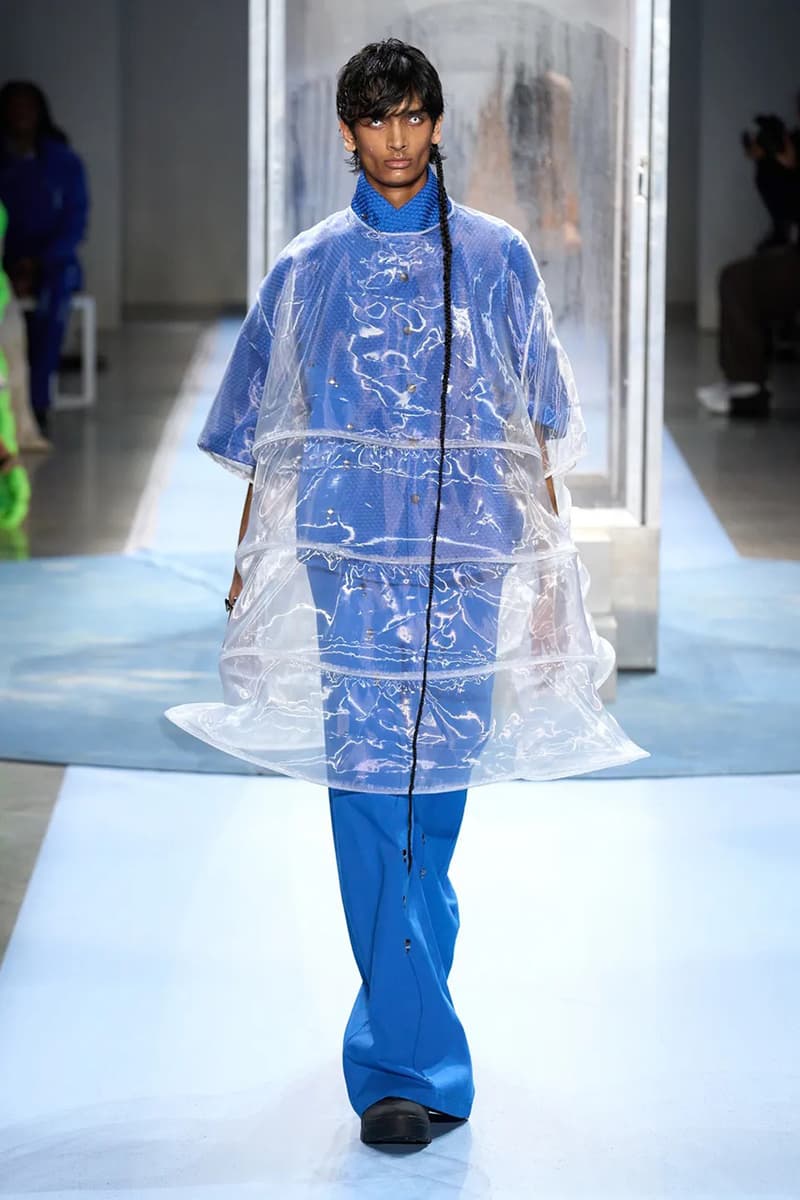 7 of 35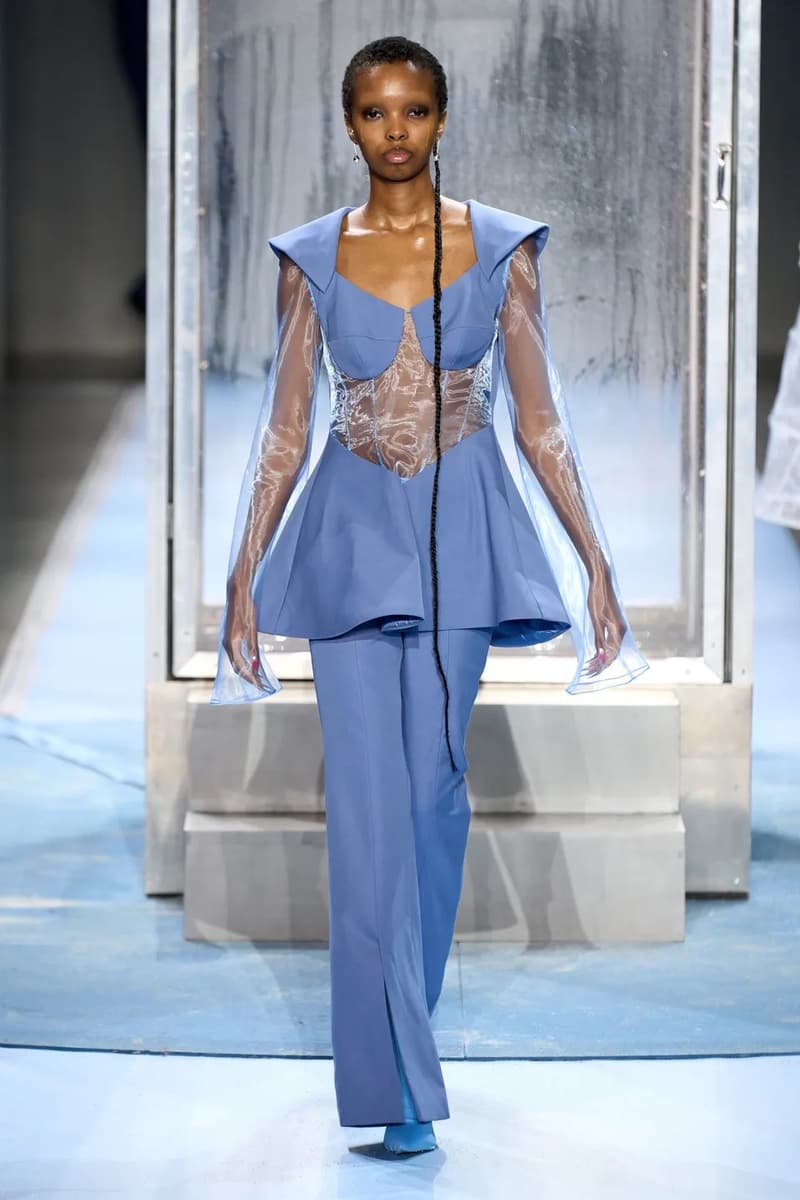 8 of 35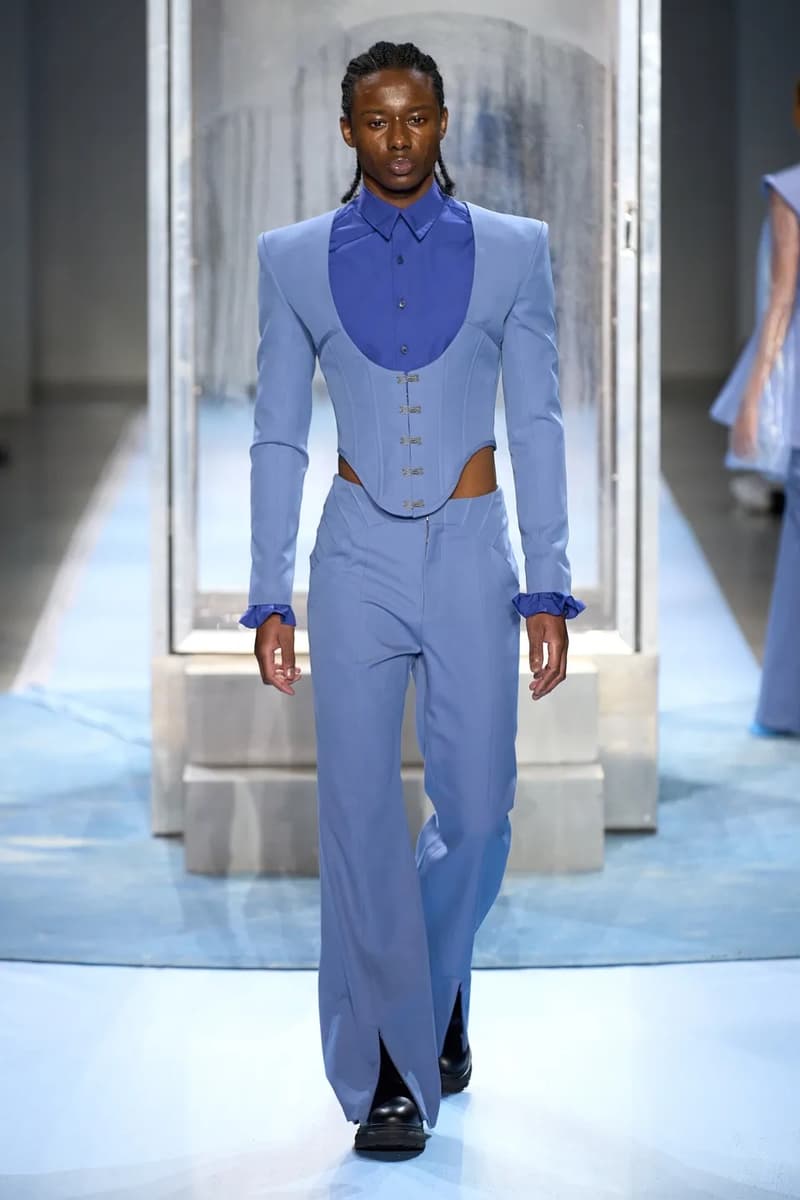 9 of 35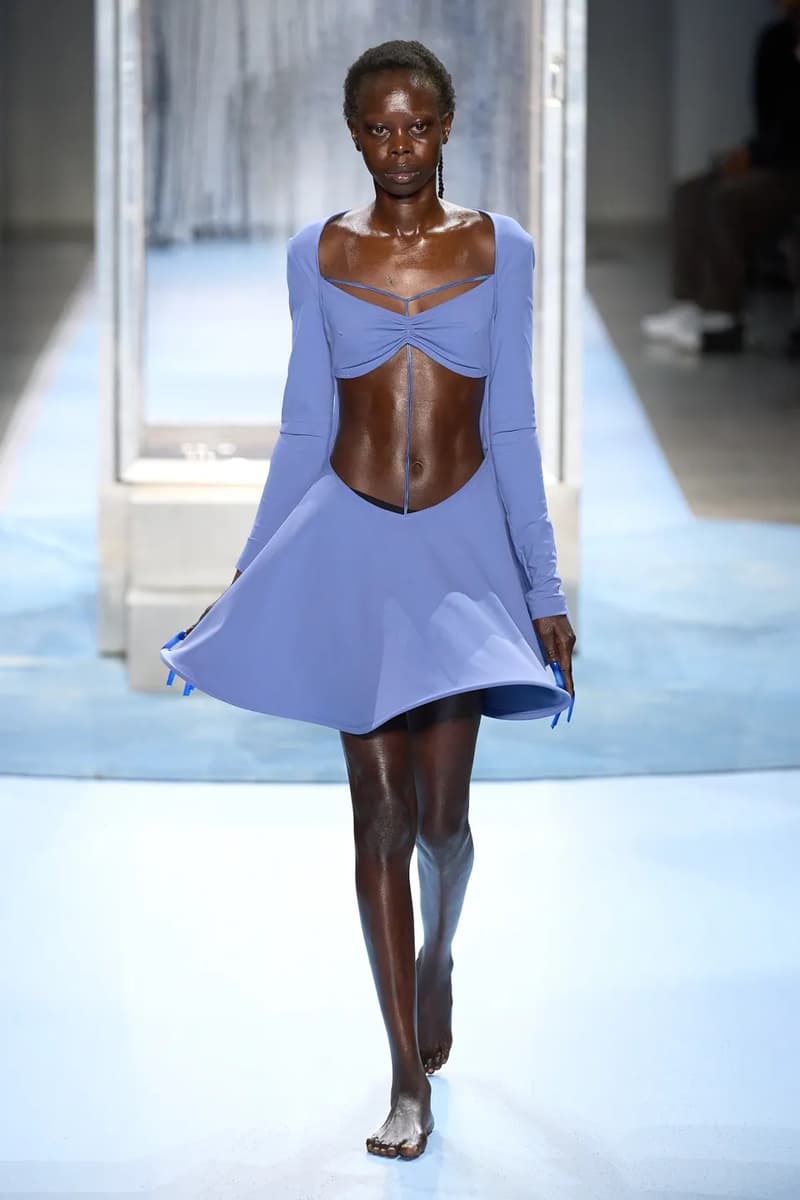 10 of 35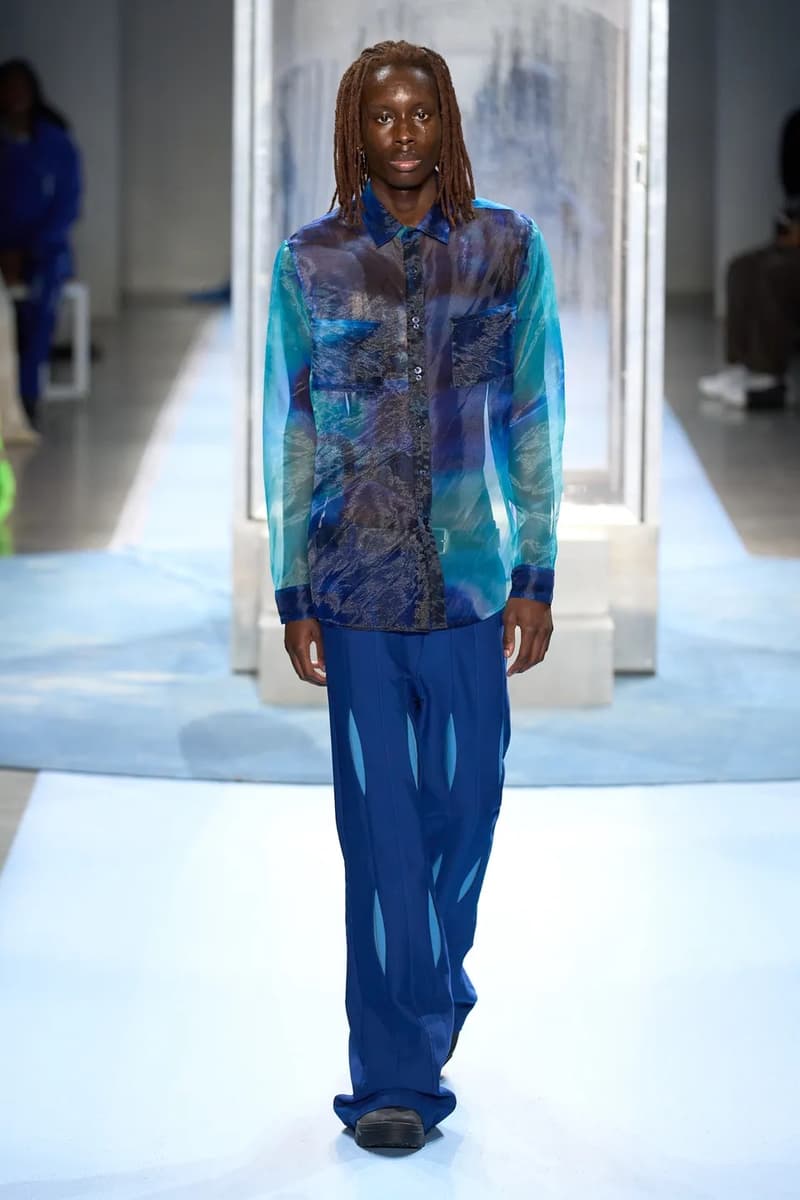 11 of 35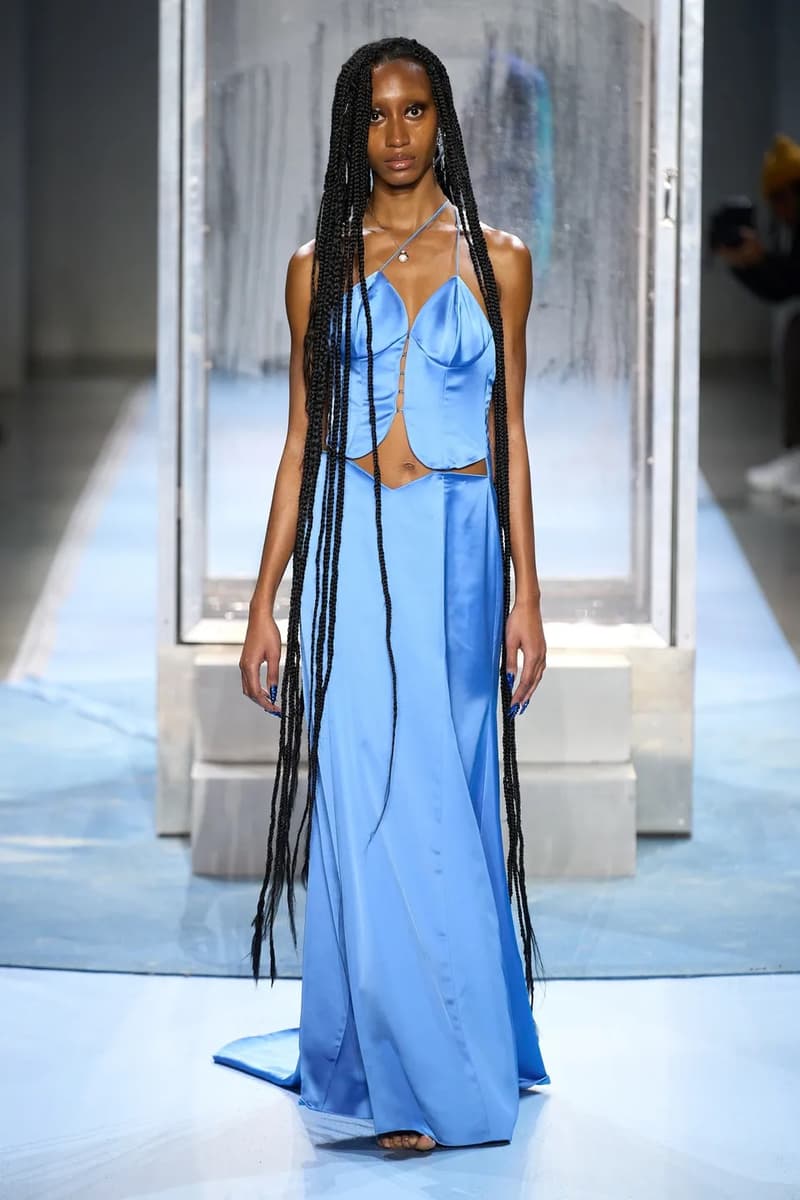 12 of 35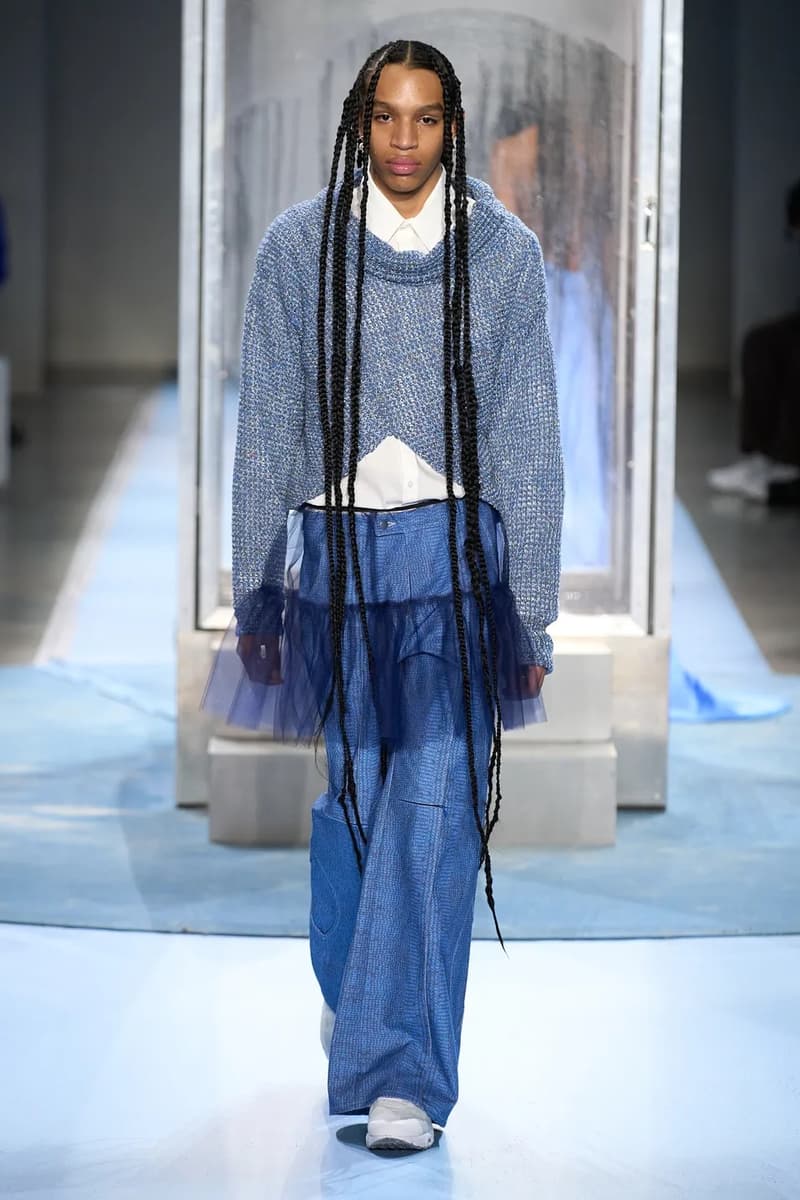 13 of 35
14 of 35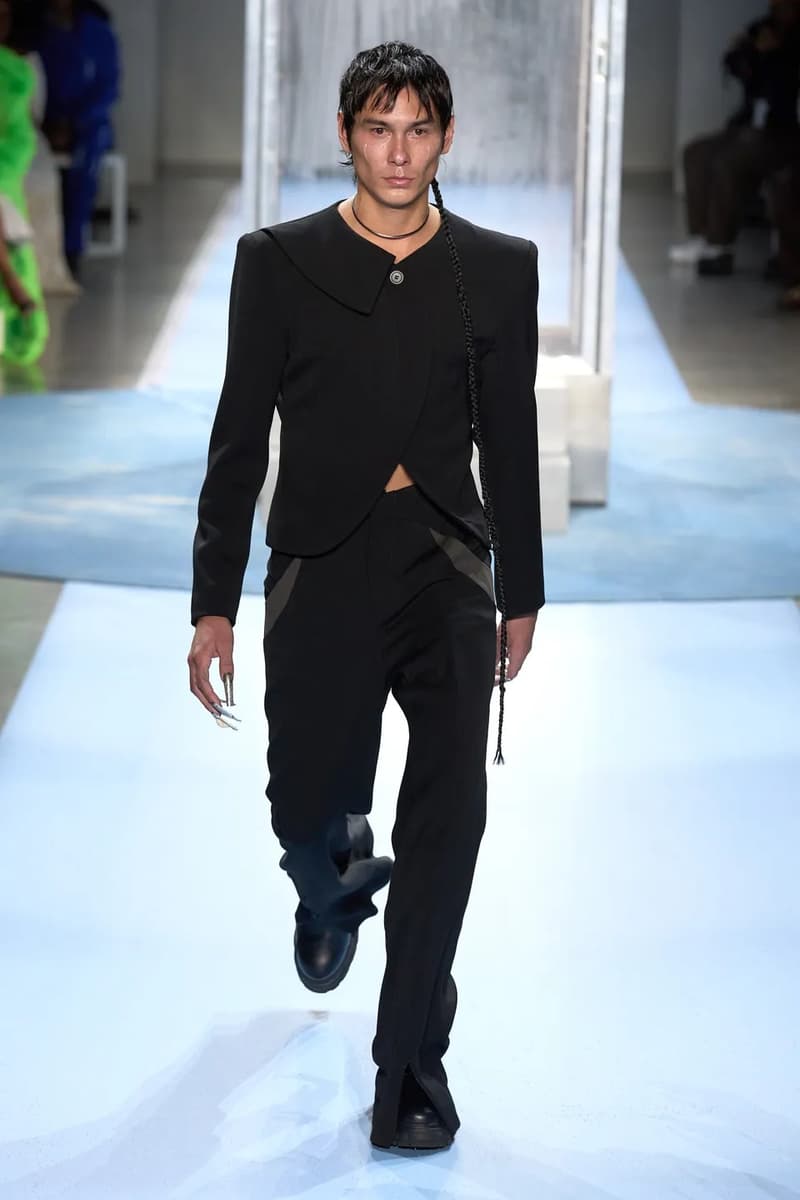 15 of 35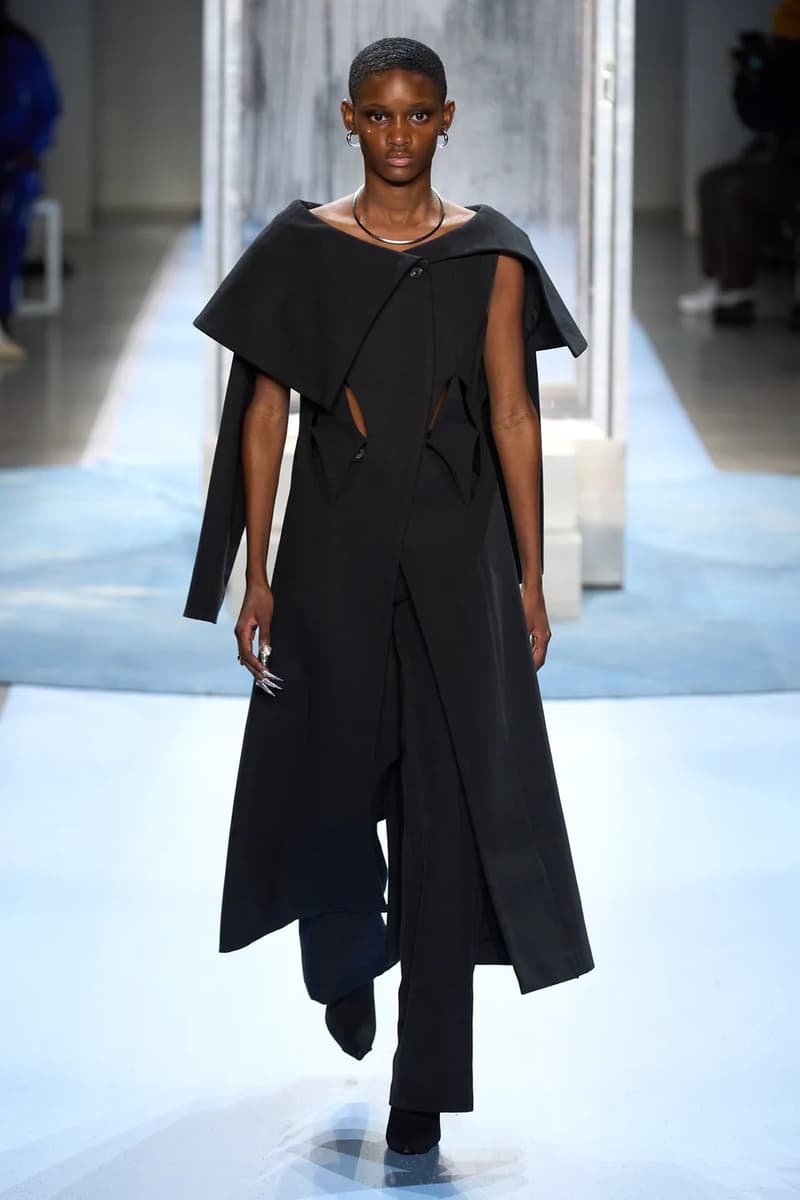 16 of 35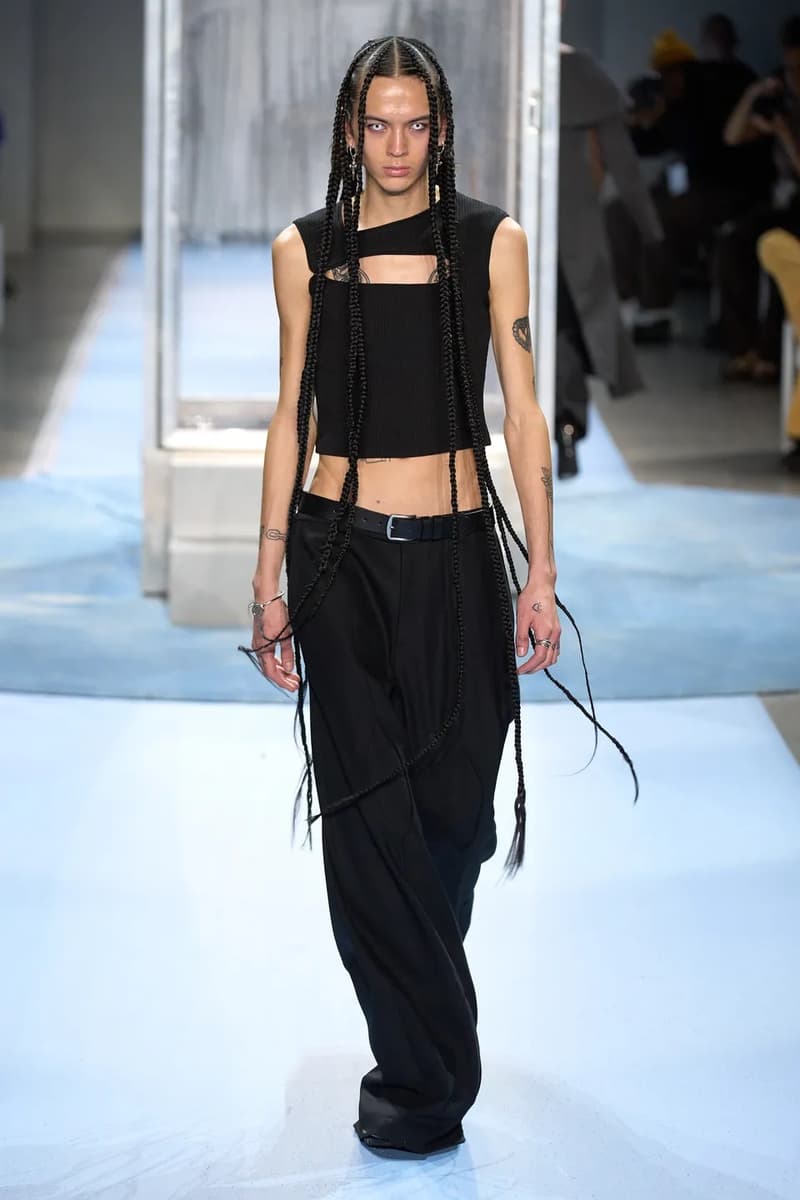 17 of 35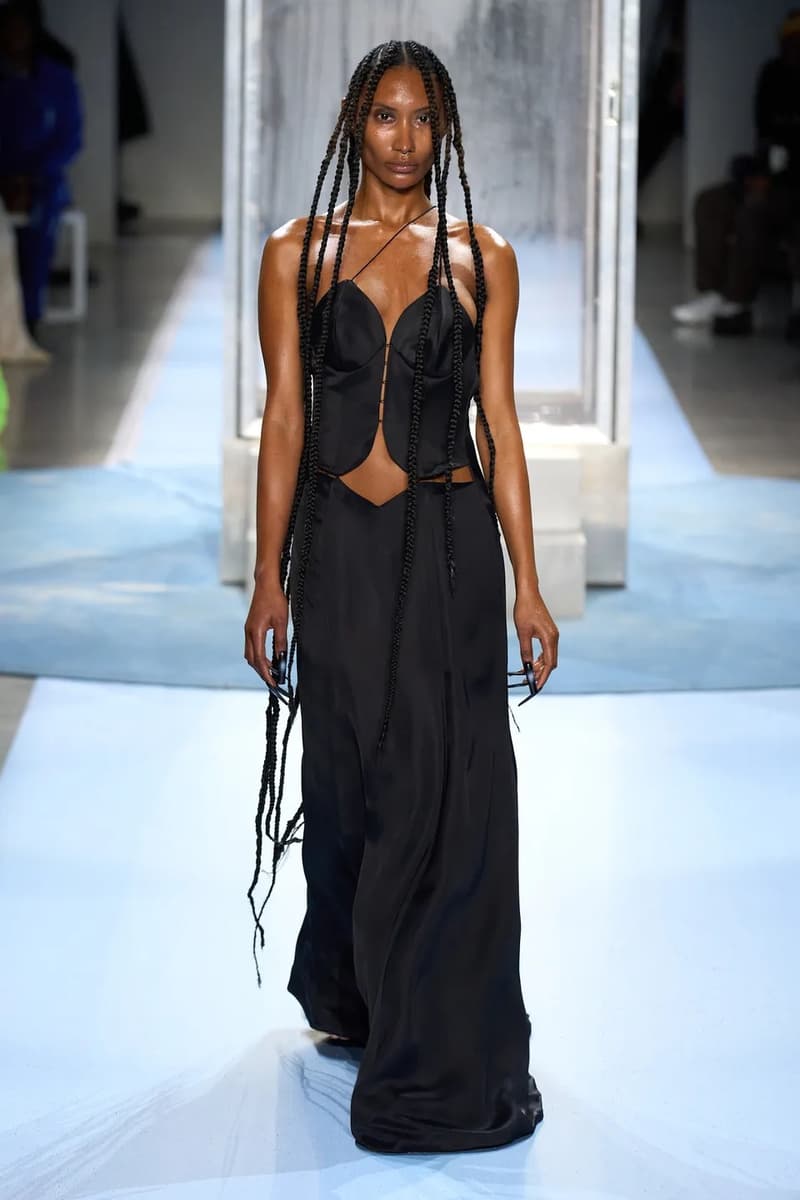 18 of 35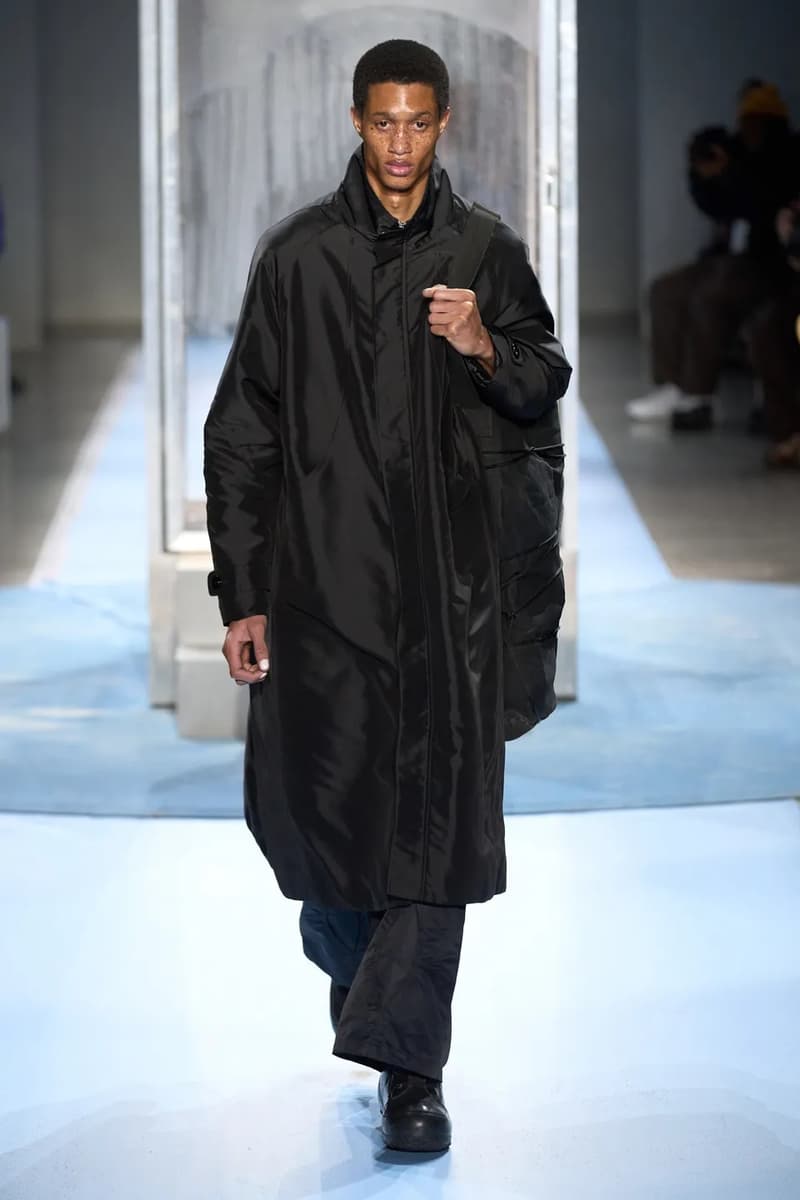 19 of 35
20 of 35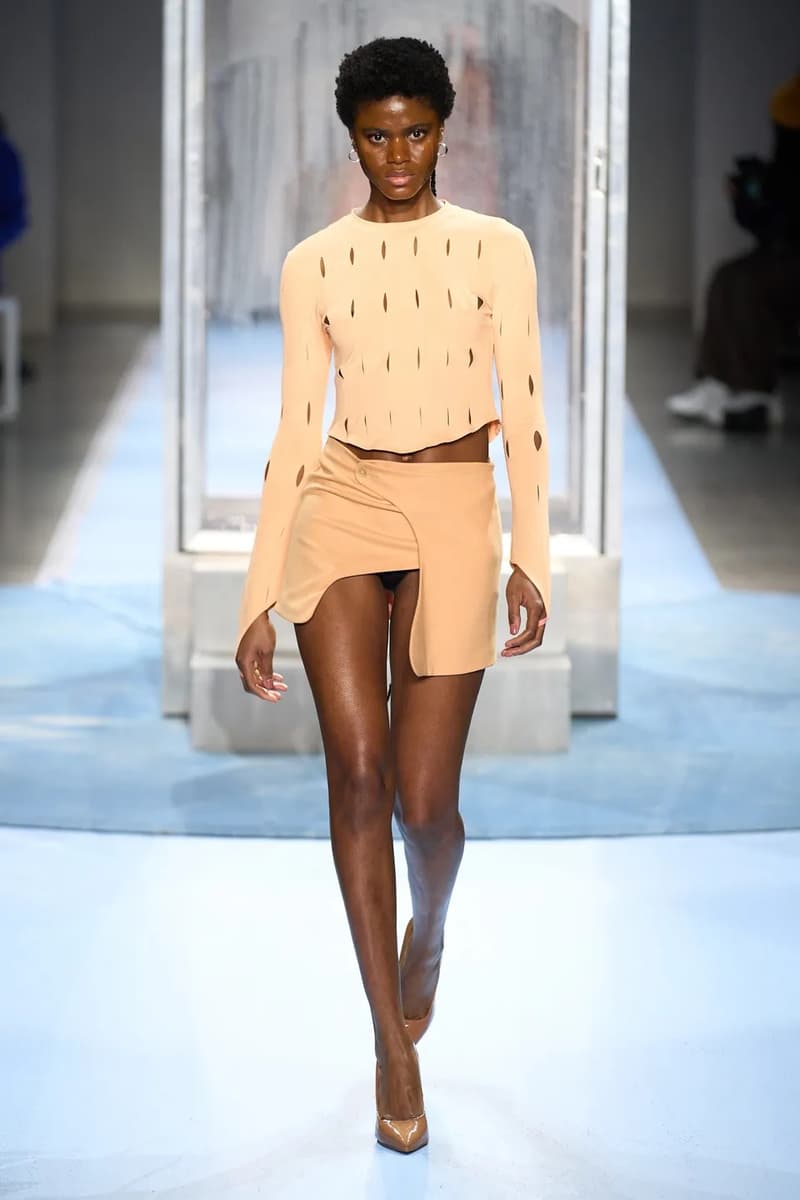 21 of 35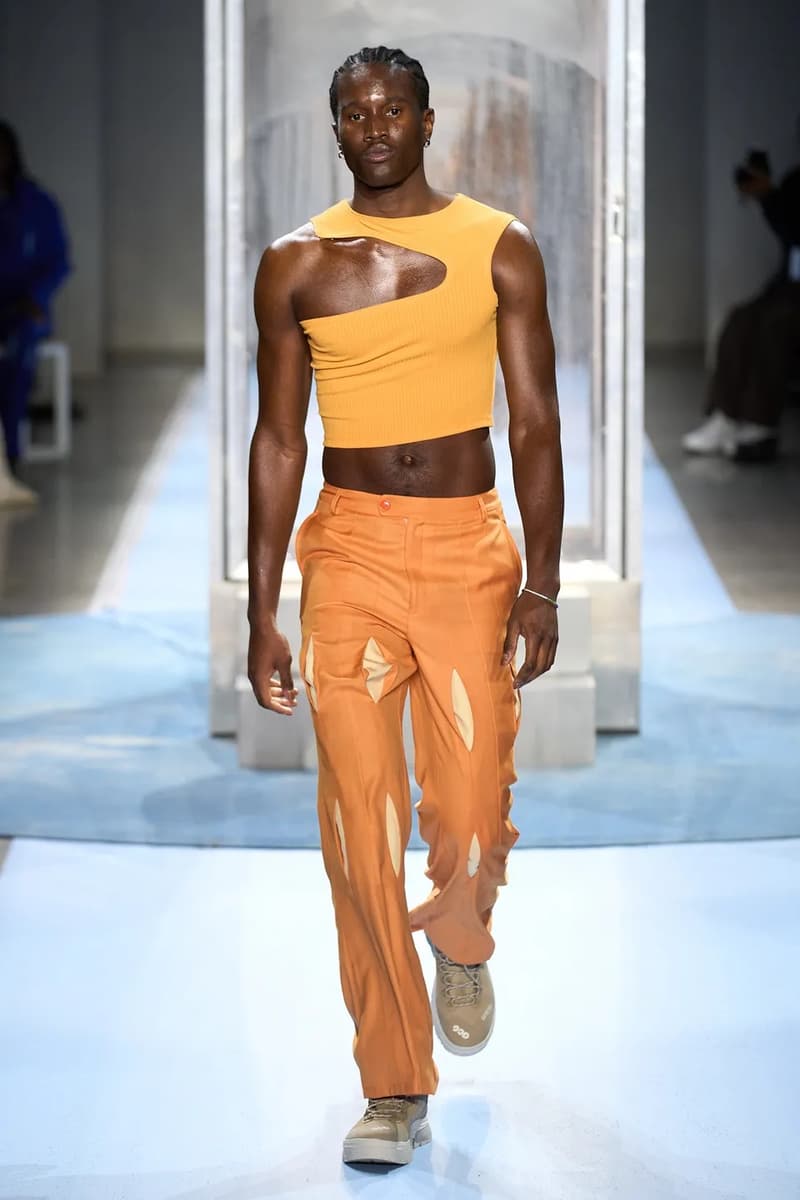 22 of 35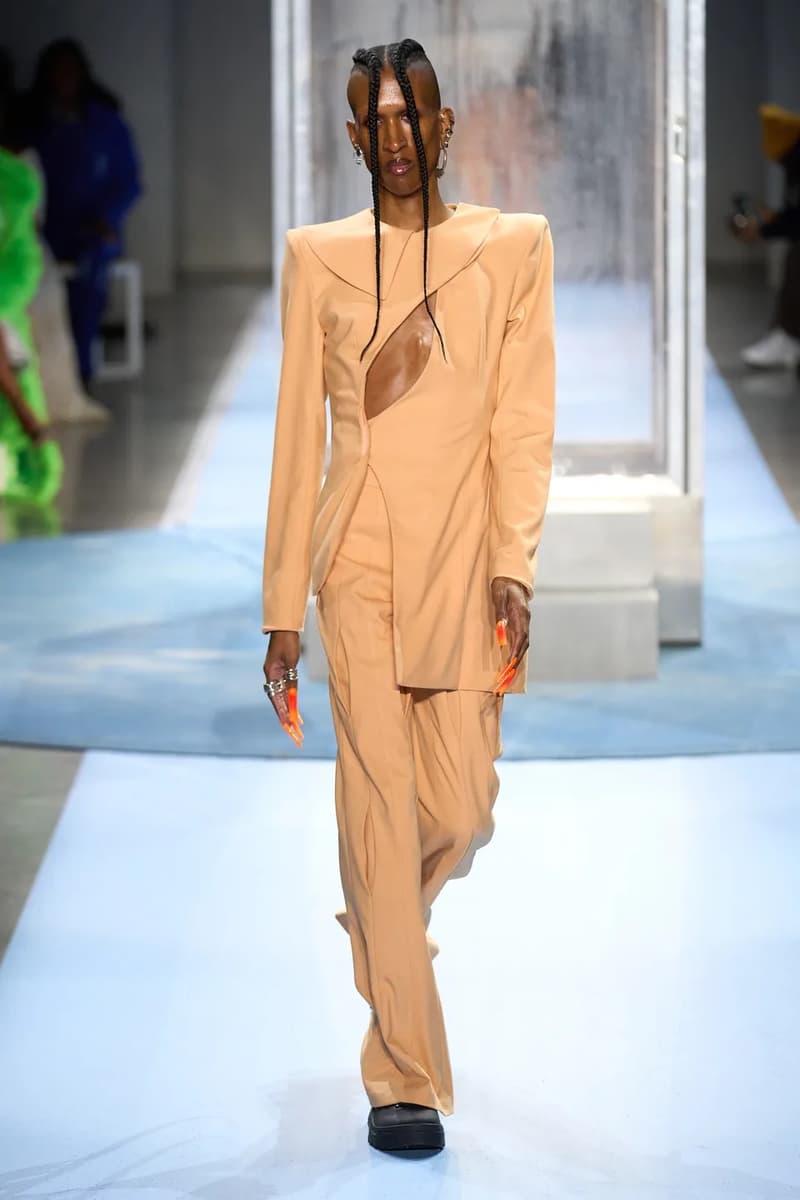 23 of 35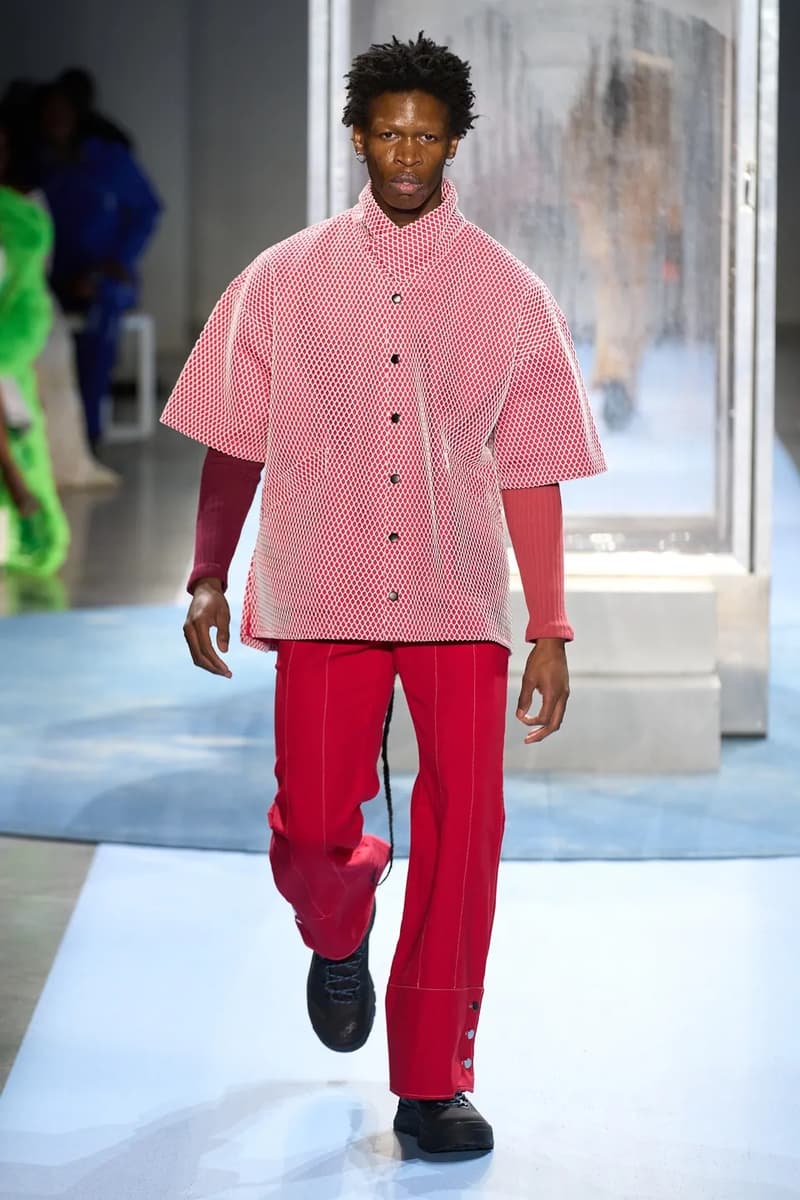 24 of 35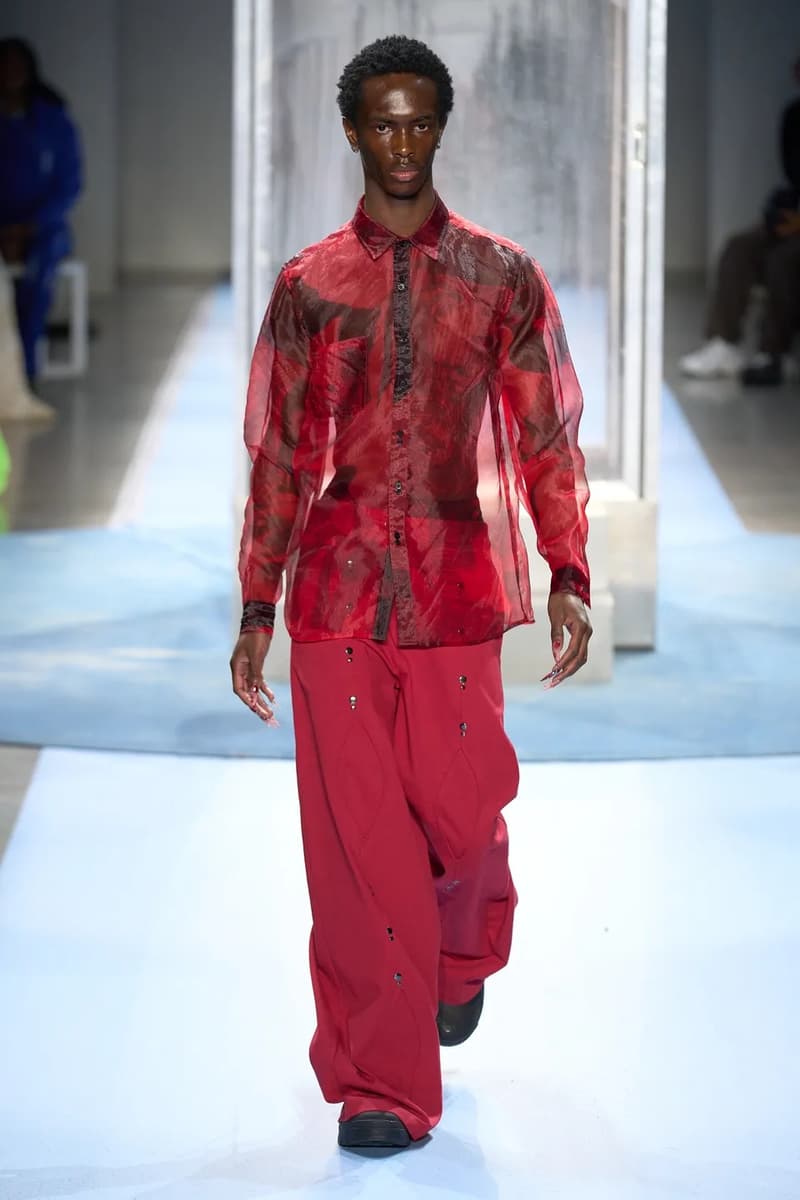 25 of 35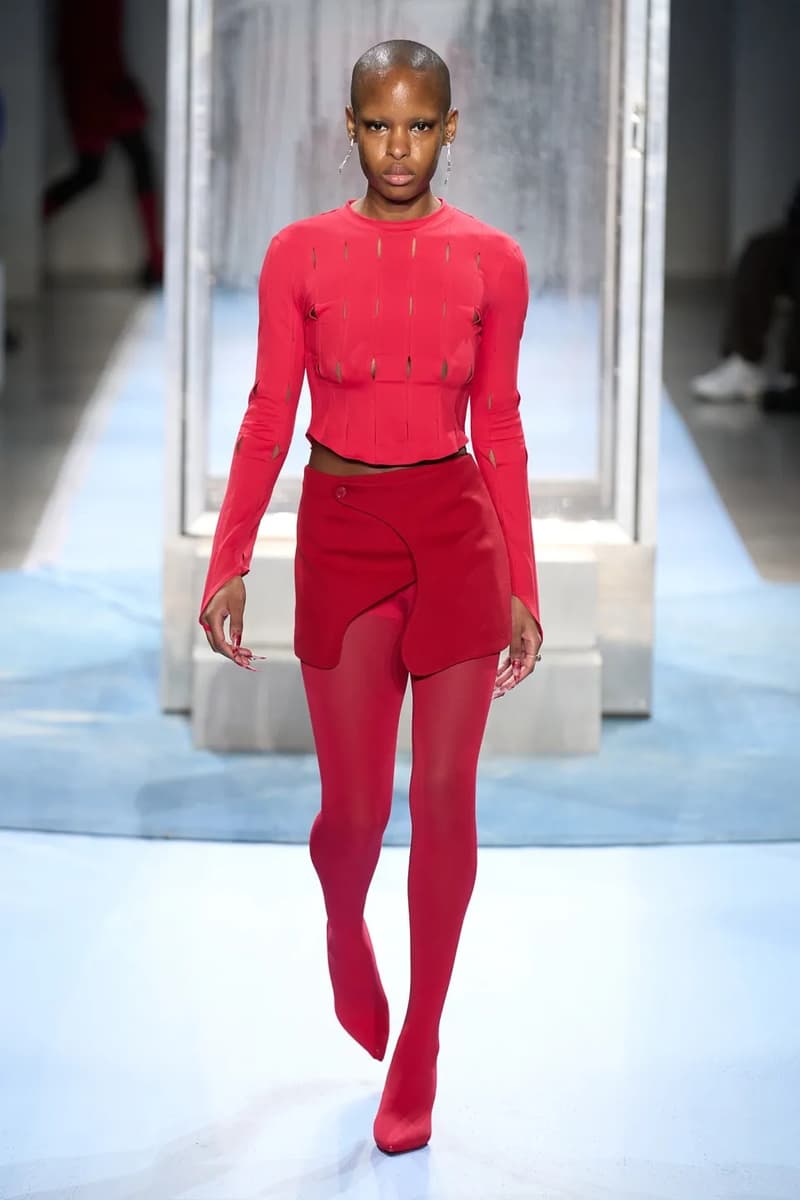 26 of 35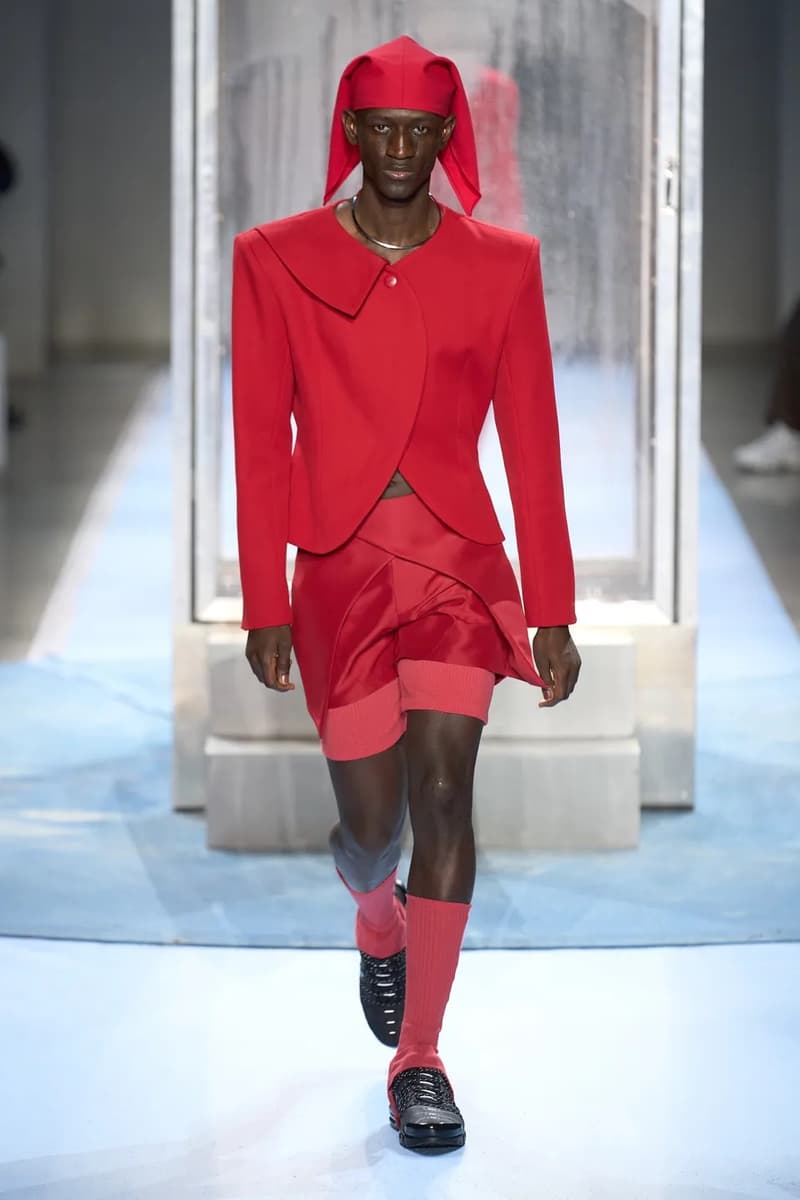 27 of 35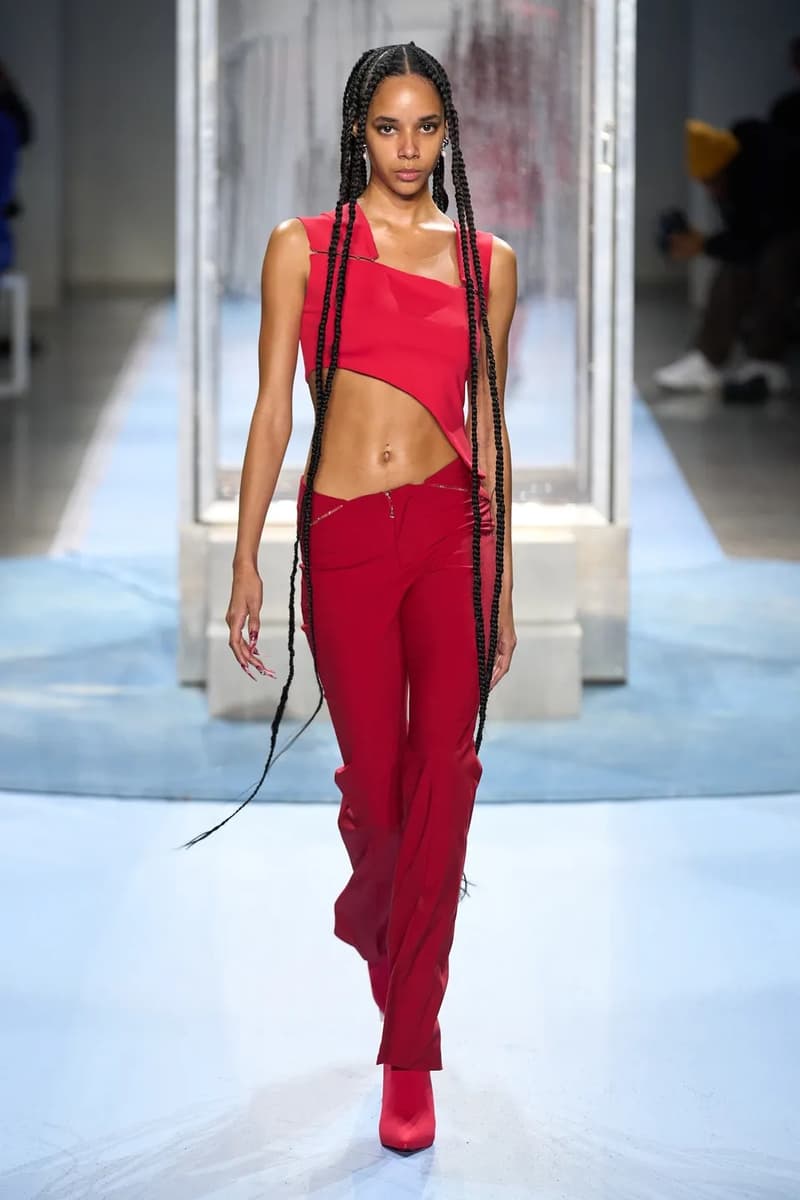 28 of 35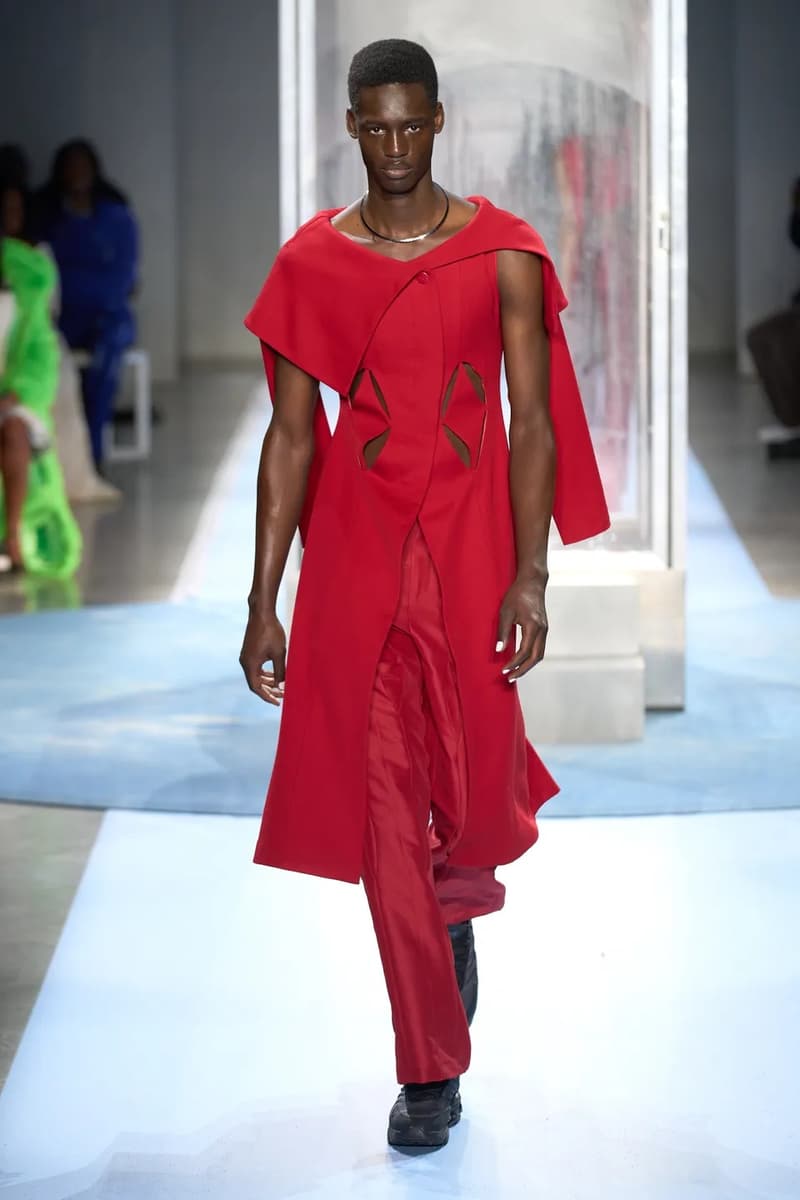 29 of 35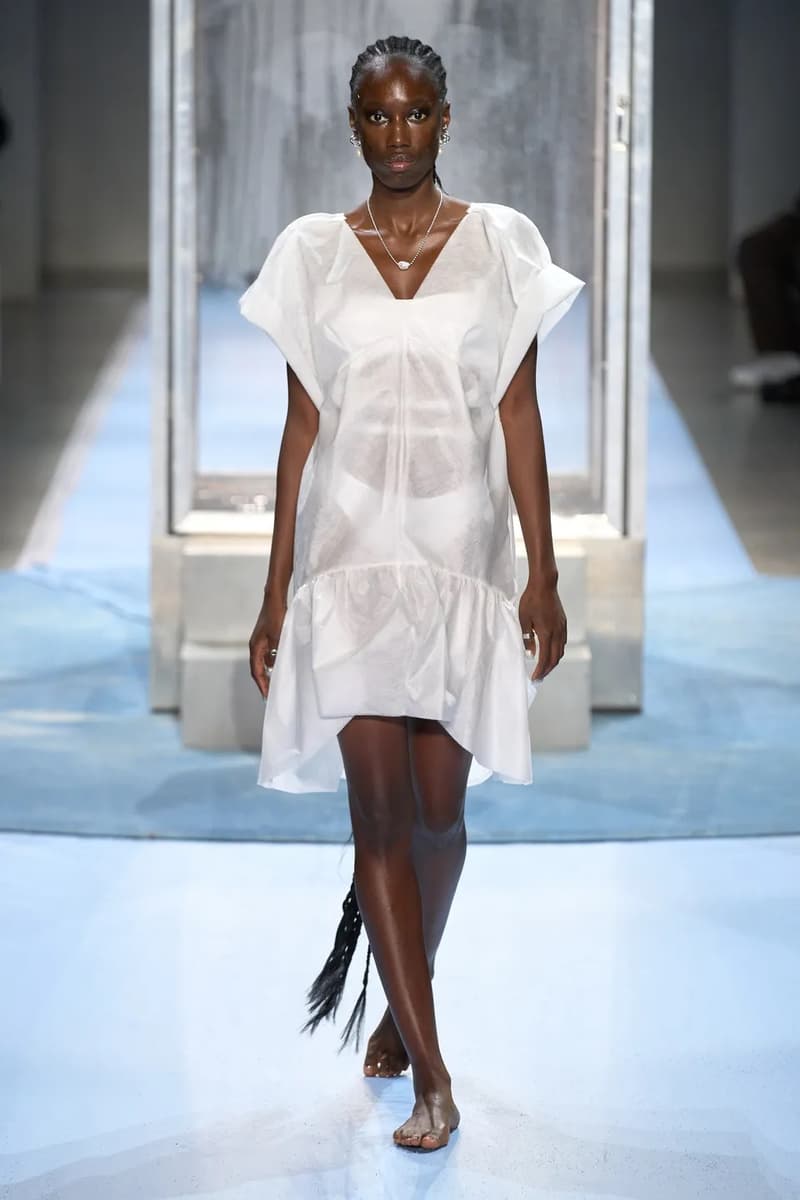 30 of 35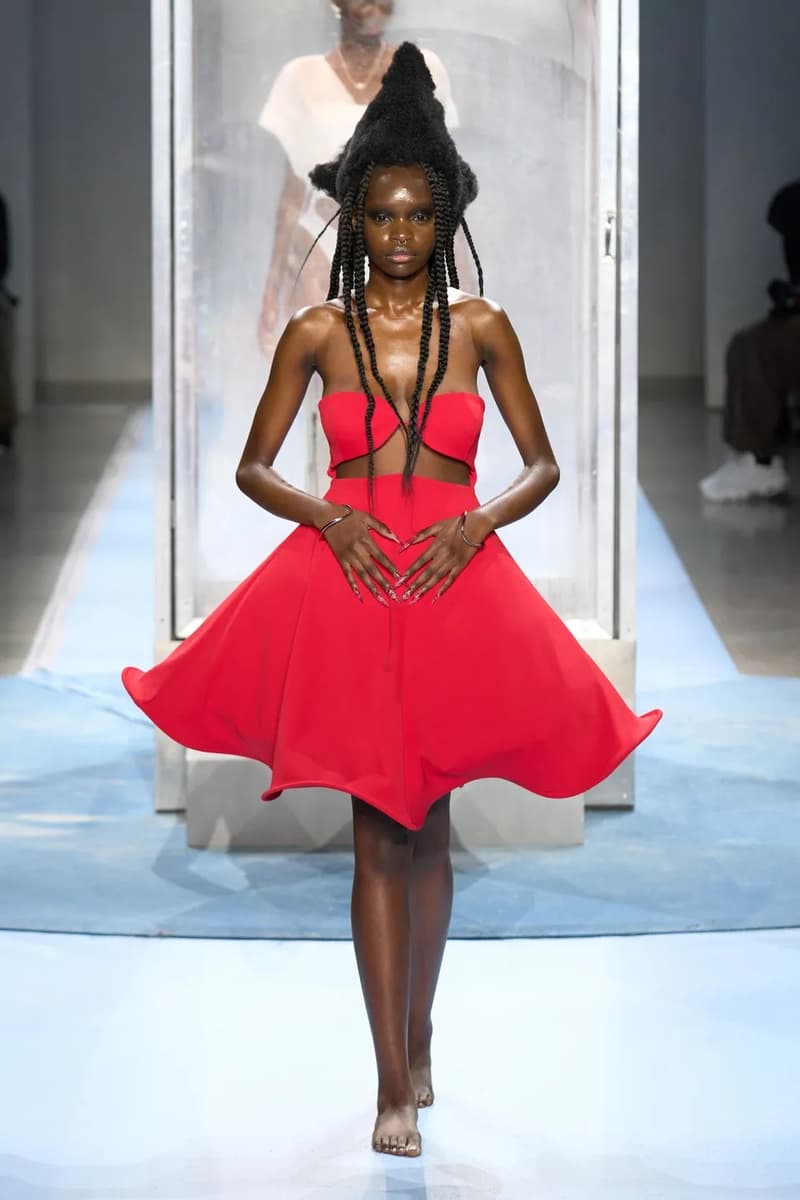 31 of 35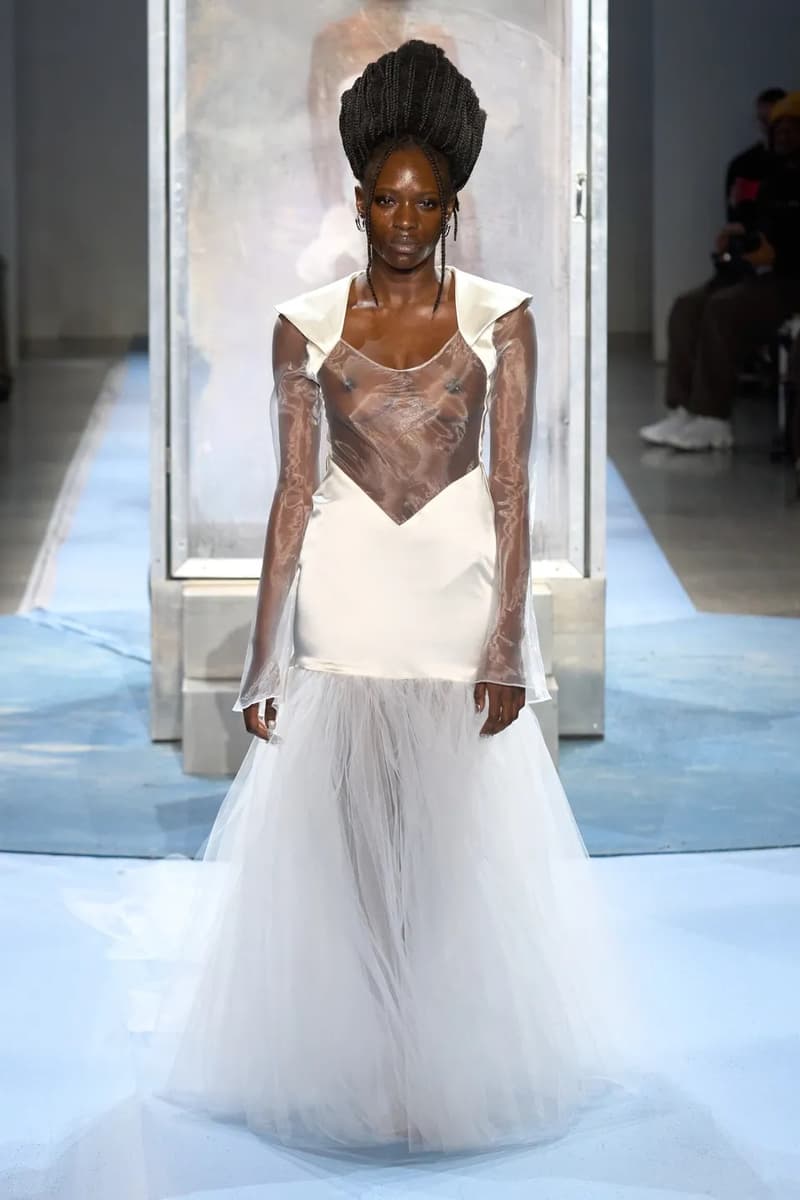 32 of 35
33 of 35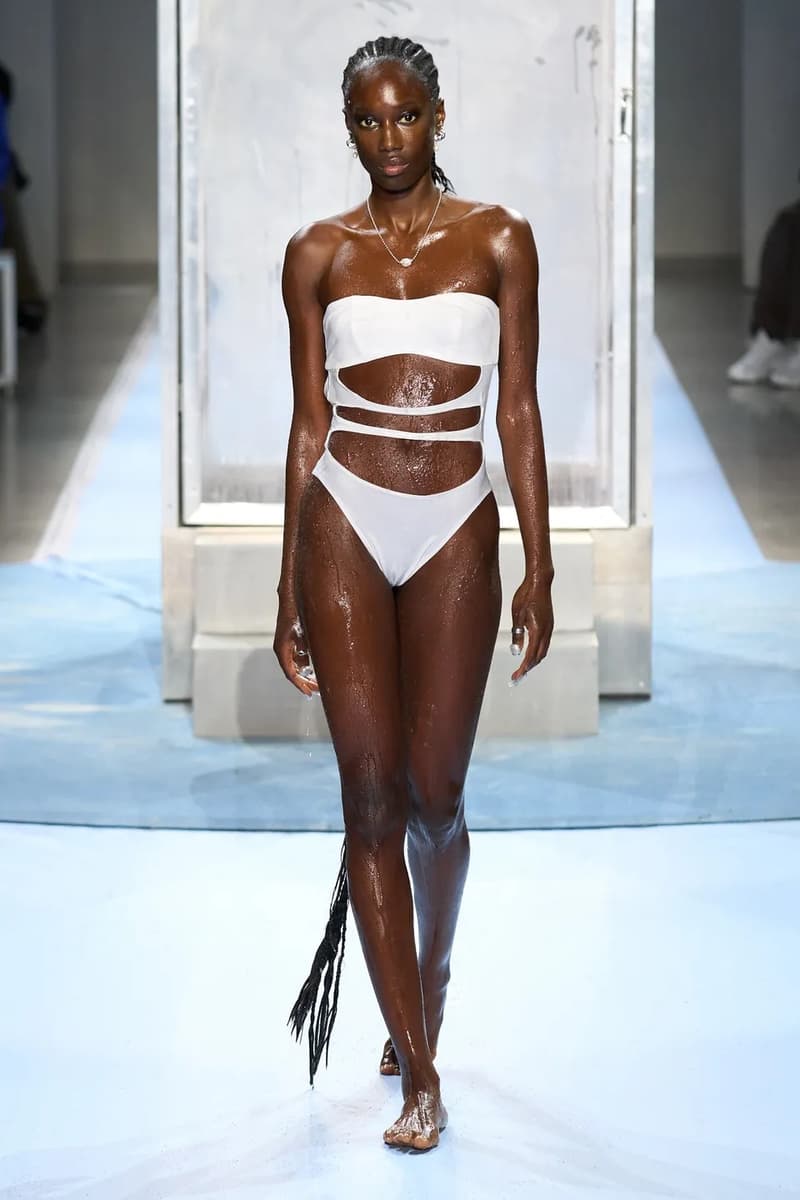 34 of 35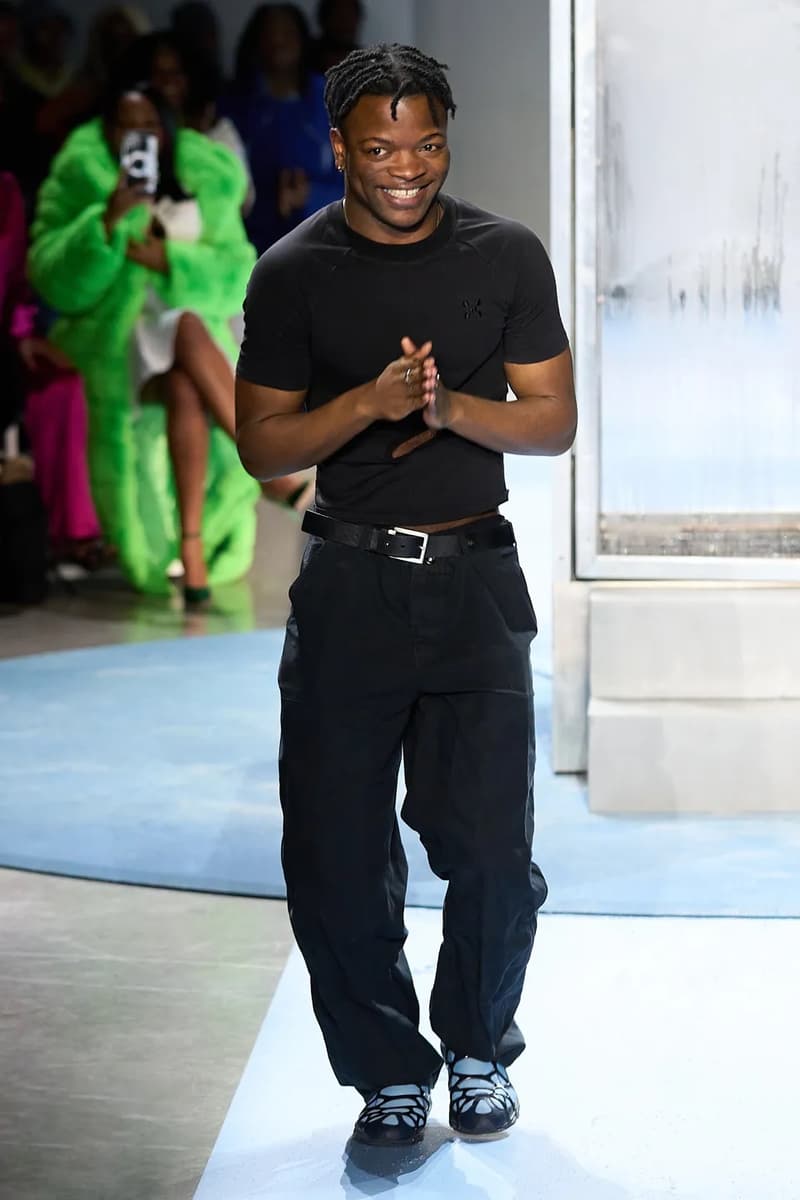 35 of 35
Taofeek Abijako Celebrates Lagos for Head of State FW23 Collection
Evan Mock makes a cameo.
Head of State designer Taofeek Abijako celebrates his Nigerian roots for his Fall/Winter 2023 collection, honoring his father's pursuit of a better future as well as the desire to return home.
En route to Spain, Abijako's father stopped in Libya, missing his home city of Lagos, deciding to go back. "At one point, he said he could taste what Lagos tasted like — that's what made him stop the journey. That was a springboard into exploring this collection: How could I design something based on his memories of home and connect it to my own?" the designer shares with Vogue.
Paying homage to Lagosian culture in all of its glory and beauty, the collection is home to Afro-futuristic tailoring and decadently vibrant colors. Models wear their hair in a natural state, styles often mimicking the city's architecture. Slightly sci-fi silhouettes arrive in the form of powder blue and white suits with corset boning and strategically places sheer fabric. Elsewhere, curved hems show up on raspberry mini skirts and sherbert orange dresses. Abs are on full display in voluminous lilac frocks, while Abijako interjects his offering with extravagance, presenting a jaw-dropping emerald green ball gown, complete with a romantic veil. Gossip Girl's Evan Mock blended in, wearing his usually brightly colored hair in a black mullet to match his tuxedo with exaggerated shoulders. Abijako was the mastermind behind the actor's Met Gala ensemble.
Take a look at Head of State's FW23 collection in the gallery above.
---
Share this article