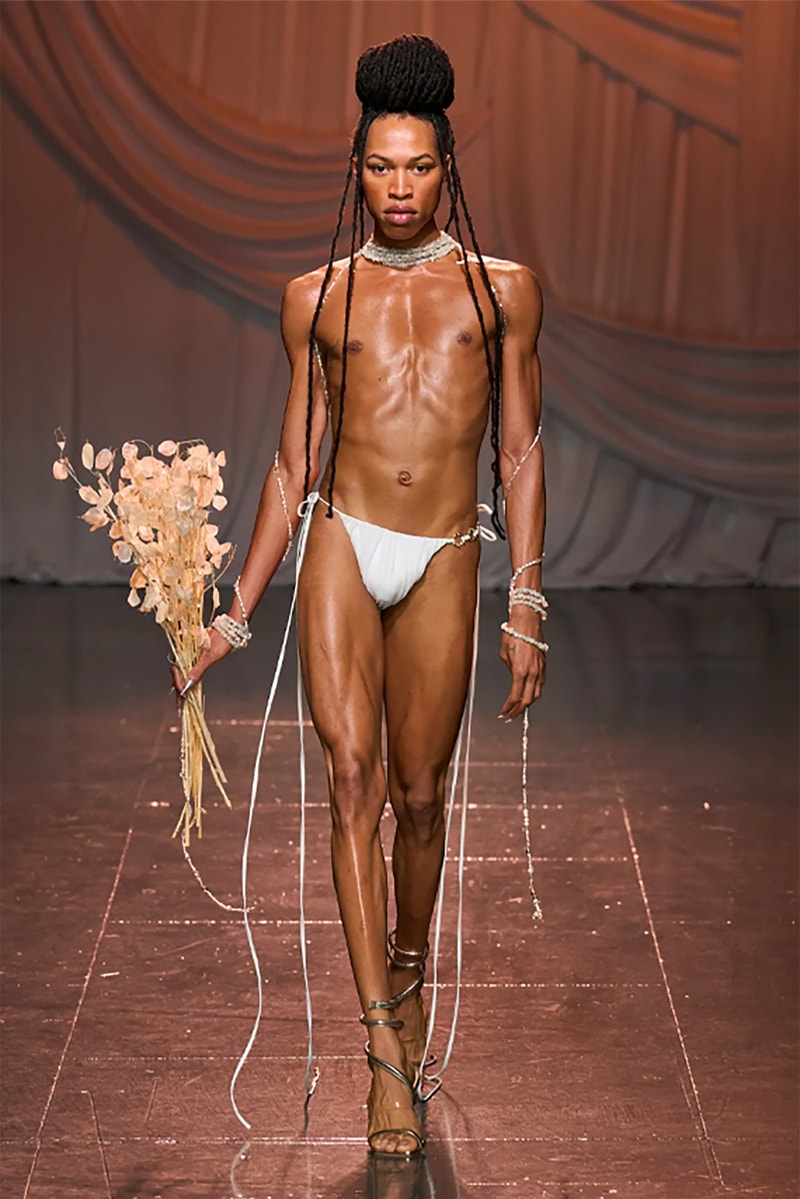 Di Petsa SS24 Heals the Erotic Archetype of Venus
"It represents the way one's body becomes increasingly sexualized as you grow up, thrusting you out into the world to experience and discover self-love."
Sex & Dating
Di Petsa SS24 Heals the Erotic Archetype of Venus
"It represents the way one's body becomes increasingly sexualized as you grow up, thrusting you out into the world to experience and discover self-love."
Di Petsa unveils its "Reflection of Venus" Spring/Summer 2024 presentation in London.
Known for its ethereal and sensorial essence, Di Petsa's Fashion Week presentation embodied femininity and healing. Throughout the show, models gracefully strolled the runway, featuring the brand's staple size inclusivity and "wet" dresses, as well as gender-bending femininity. As models walked, they admired themselves with ornate hand mirrors and goddess offerings revealing the true theme behind "Reflection of Venus."
Delving into the passion behind the collection, founder Dimitra Petsa revealed that the show tells the story of love, in all of its forms, through the lens of the Greek Goddess, Venus. From unconditional love shared by parents to "self-love and divine beauty," the showcase explores the healing of Venus and the erotic woman archetype.
"In culture and films she's depicted as a hyper-sexualized deity, but if you read deeper into her experiences, they are full of hardships and emotions in a very human way," Petsa spoke ahead of the presentation. "It represents the way one's body becomes increasingly sexualized as you grow up, thrusting you out into the world to experience and discover self-love."
Also featuring Richie Shazam, the show opens with the birth of Venus and uses Petsa's garments to undress the history of sexualization and heals Venus with growth and self-love. "Like piecing back a broken heart."
My body in pieces fell apart
Ancient fragments on the floor
Floating in
Tears and sweat overflowing
Tied them together and prayed to Venus
In other Fashion Week news, here's your recap of NYFW.
---
Share this article