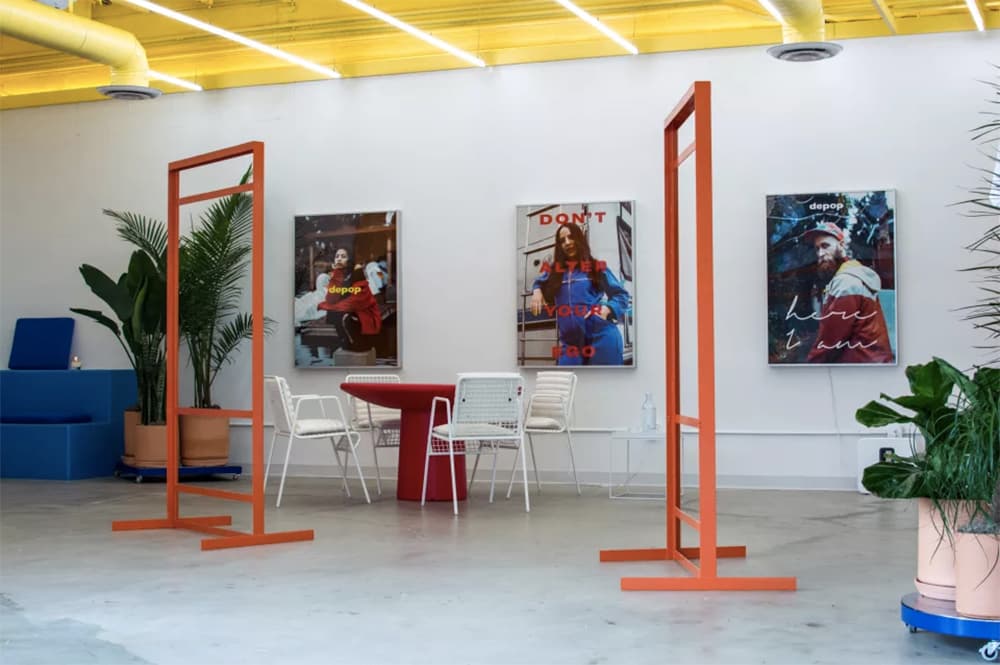 1 of 3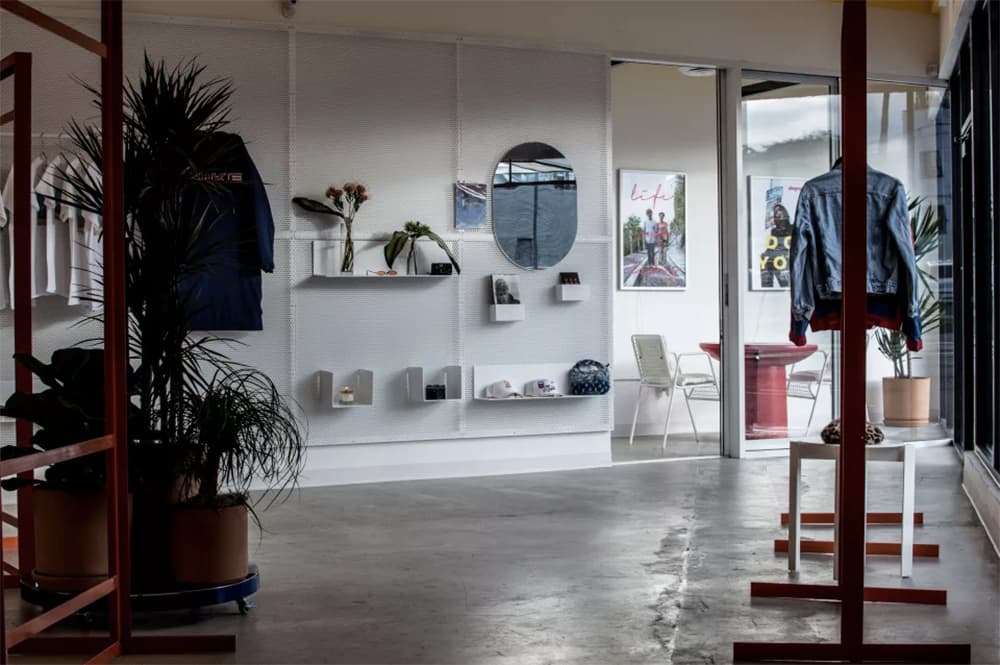 2 of 3
3 of 3
Reselling App Depop Has Opened Its First Physical Store in LA
Is this the future of retail?
In a world where traditional retail structures are failing and once integral stores like Toys "R" Us have been forced to close, the future of retail as we know it is set to shift massively. Of course, there are many reasons behind the closures and bankruptcies of some of our one-time favorite stores, with the advancement of online shopping only being one of them.
Despite that, the secondhand market is allegedly bigger than ever, with Racked reporting that shoppers spent around $18 billion USD on pre-owned clothes in 2016 and that the sector is expected to hit $33 billion USD by 2021. The OG resale platform, eBay, remains a key player in this field but the creation of other curated platforms, like Grailed and Heroine and apps like Depop have made it simpler than ever to flip your old clothes and buy others'.
Now, the British app Depop has opened the doors to its first-ever physical location, shaking up the idea of how digital reselling works. The store in Silverlake, Los Angeles, is unmissable, with the facade being completely covered in Depop's signature bold red hue. The online platform itself focuses on peer-to-peer shopping, which is tricky to replicate in reality, so the products in-store will consist of "staff picks" from popular local sellers and users will also be able to come into the store and sell merchandise, much like the consignment store model. The space is also set to be used as a location for community meetups and events.
The founder of Depop, Simon Beckerman, has many thoughts on how this retail model will operate and progress, stating:
"I think it's really important for a company like ours to have an actual presence. With shopping that's done out of practicality, the online space is the way to go. If you buy Uniqlo t-shirts, you'd just go online. But for vintage, unique pieces, and brands that are not easily found online, these are all things you want to touch, see, and experiment with. That's why our stores will have a rotating inventory, with items that are best-of."
Following the LA store, Depop has also confirmed that it's hoping to open a second location in NYC in the coming months and one in London in the near future. Take a look inside the store above, if you're keen on vintage shopping, check out this breakdown of the best vintage designer finds on ASOS Marketplace.