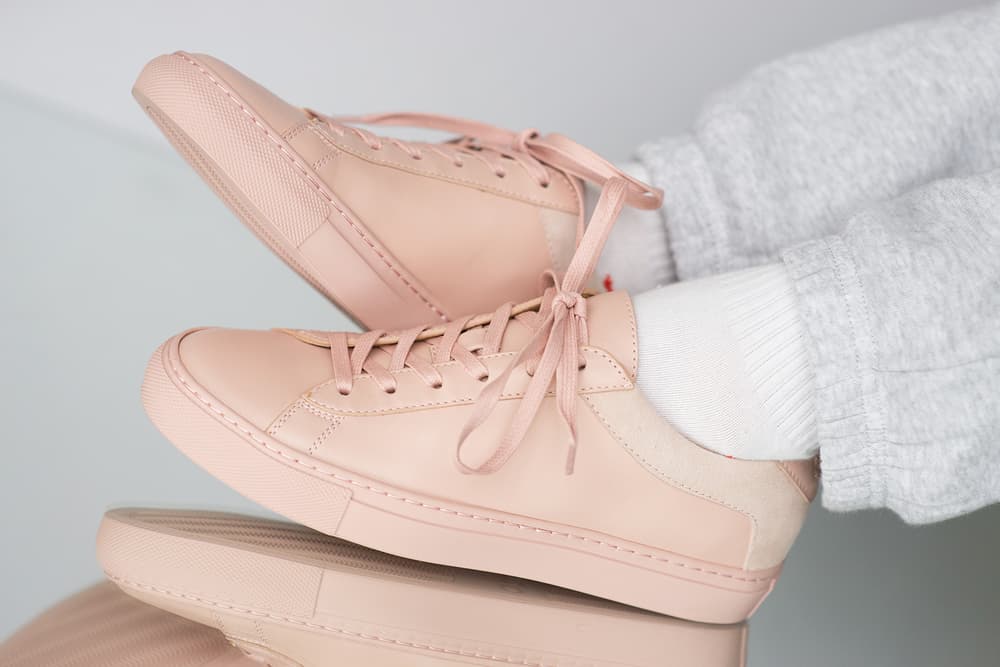 Footwear
These Minimalist, Dusty Pink Sneakers Are Seriously Underrated
Here's why you need Koio's Capri Fiore in your sneaker rotation.
These Minimalist, Dusty Pink Sneakers Are Seriously Underrated
Here's why you need Koio's Capri Fiore in your sneaker rotation.
Working at HYPEBAE has really changed me. Just about a year ago, I made a confession on the site about my weak shoe game and fast forward to today, I have become that crazy sneaker enthusiast myself. You know the addiction is real when you can barely fit all of your sneakers on one shelf.
Like almost everyone, Nike and adidas kicks are my go-tos, but I like to change things up every now and then by trying out silhouettes from other footwear brands. Enter Koio Collective. First established in 2014, Koio has been producing quality, handmade shoes in Italy, and is best known for its minimalist designs and versatile colorways. If you haven't owned a pair from the brand, read on below to learn about why you should this spring season.
WHAT IS IT: Koio Collective's Capri Fiore Sneakers
WHY IT'S WORTH THE HYPE: Don't mind the haters, millennial pink is still going strong in 2018. The pastel, rosy colorway of the Capri Fiore is definitely what attracted me to the shoes in the first place, but there are plenty more reasons to love the shoe. Constructed with Vitello calf leather and camoscio suede, the low-top sneaker takes a bit of breaking in when you first wear them around. After a while, however, you'll start noticing just how comfortable these shoes are. The only problem I seem to have with this pair is the laces – they come off quite easily because of its "slippery" texture, but there's nothing a double-knot can't fix. All in all, these are some easy kicks to throw on from day to day, and you definitely need them to spruce up your spring outfits.
WHERE YOU CAN FIND IT: For $248 USD, you can now pick up a pair in your size at Koio Collective's online store.
---
Share this article